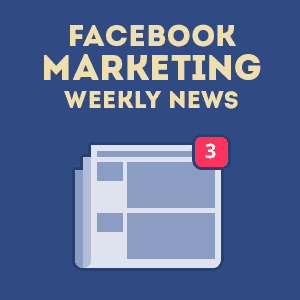 Now that summer is coming to an end and the kids are going back to school it's time for us adults to concentrate on our own education!  We have found some excellent articles this week, including how to promote an event on Facebook and how to share links properly so you avoid the new link baiting penalty. Learn all about Power Editor's new ad scheduling feature and study the results of the definitive organic reach analysis. It's all in this week's Pulse. We hope you enjoy it!
Why not let us know what you think of this week's Pulse? "Like" us on Facebook and leave your comments
#1 The Indisputable Truth About Facebook Reach
Author: Mark Schaefer, Grow
Why read this article?
There is a plethora of articles about organic reach out there; it's a hot topic at the moment. Unfortunately, in order to accurately measure the true extent of organic reach you would need to analyse the data behind thousands of pages right? Very few people have access to that kind of information. This article dives into the data behind over 8,000 Facebook pages. Want to know what they found?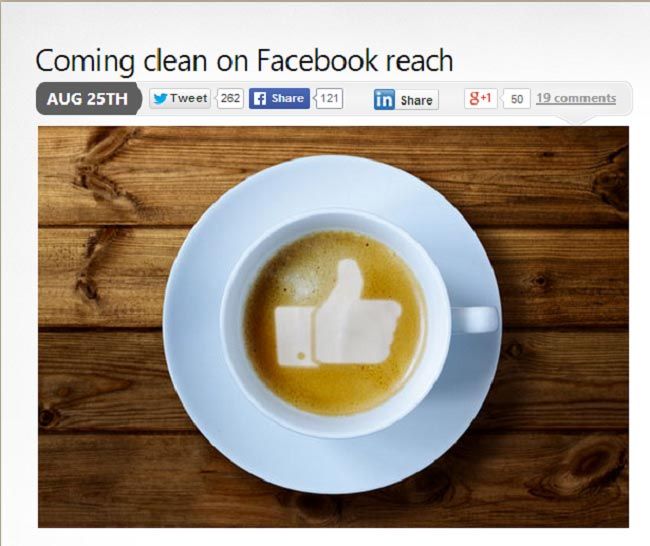 What's the PULSE on This?
o
Facebook reach has taken a rapid and steep decline in recent months. Over 70% of businesses across 104 industries have seen a reduction of over 30% in their Facebook reach.
o
The solution? There is no one size fits all answer. However industries like media and sports who are conversational by virtue of their subject are not suffering so much
o
Cute cat pictures and fluffy puppies can only go so far on Facebook. However, businesses like Vets are doing well where they provide helpful content as part of their strategy. Job recruiters providing helpful and insightful content are also achieving satisfactory reach from Facebook.
o
There are three things your business needs to be doing if you want to reach more people on Facebook
– Have a fan base passionate about your niche
– Share excellent and valuable content
– Publish consistently
#2 Walmart got ~16K Comments on 1 Post for FREE!
Author: Ravi Shukle for AgoraPulse
Why read this article?
Asking relevant questions is a great way to start a conversation with your fans and to drive engagement. Walmart do this very well. Find out how they got almost 16,000 comments on one post for free. Ravi also shares examples of other successful Walmart posts and provides feedback on what they do well and how they could improve.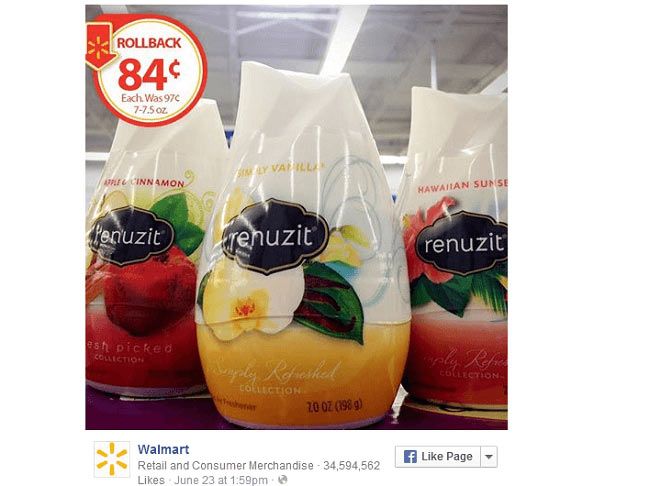 What's the PULSE on This?
o
The best way to start a conversation with your fans is to find some common ground. Find out what they might be interested in and test the response to your question
o
Passion is a running theme this week. Choose a topic that your fans may be passionate about and reward them for their feedback.
o
Always reply to comments and furrther engage your fans in the comments of posts to keep the conversation going
o
Keep question posts short, sweet and to the point. As a fan you want a question that is basic and easy to answer
#3 No More Link Bait! How to Share Links on Facebook
Author: Jon Loomer, Jon Loomer Digital
Why read this article?
Facebook has announced another change to the Newsfeed algorithm. This time they are targeting link bait. Think updates along the lines of 'You won't believe what happens next…' Facebook will start taking into account how long people spend away from the platform after they click a link. This will be an indication on whether the user was interested in the page they landed on or not.
o
Do you want fans to click on your article? Make sure your content is actually intersting and helpful. Often times people are really disappointed by what they find on the other side of the click
o
Facebook say that links shared in the proper way with a preview image get double the clicks to the actual article. Facebook admins have been trying to game the system by includig links with Image posts. The result was more image clicks but not necessarily post clicks and gaming the system won't improve your CTR
o
If you want to build trust with users you have to stop using these methods. Create high quality and valuable content that you promised and people will love you for it
#4 Promote Your Next Big Event with Facebook Ads
Author: John Haydon, Social Media Examiner
Why read this article?
Are you promoting an event for your business or organisation? Targeted Facebook ads are a great way to reach an audience who are likely to attend your event and to invite their friends to come along too! These step by step instructions will guide you through the process and help make your next event an overwhelming success!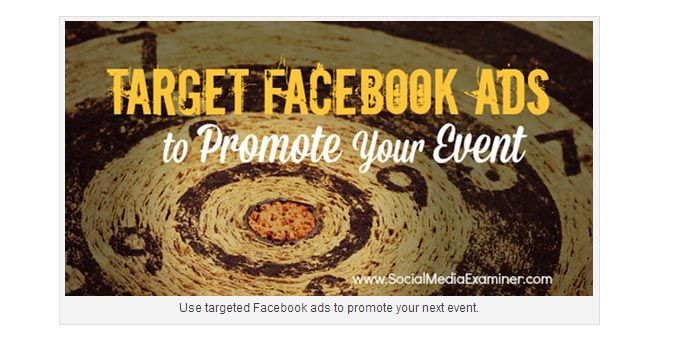 What's the PULSE on This?
o
Promoting an event using Facebook is all about the funnel and how you nurture people from awareness to booking and eventually onto sharing the event with friends
o
Create a mini-campaign to start generating interest and build an awareness around your event. Use Facebook ads to promote a post that creates initail intertest.
o
Following on from building an initial list of people who have registered an intetest you can set-up ads to re-target them with complimentary messages
o
Are you losing people at the registration page? This is not unusual and fans will get distracted. Why not retarget these people with Facebook ads and remind them to come back and register
#5 Want to Schedule Facebook Ads? – Here's How…
Author: Jason How, Jason HJH Social
Why read this article?
It is now possible to decide what time of day your Facebook ads should appear thanks to Ad Scheduling in Power Editor. This is a powerful new feature that will give you more control over your Facebook advertising budget. Find out how to schedule ads and why you should use ad scheduling.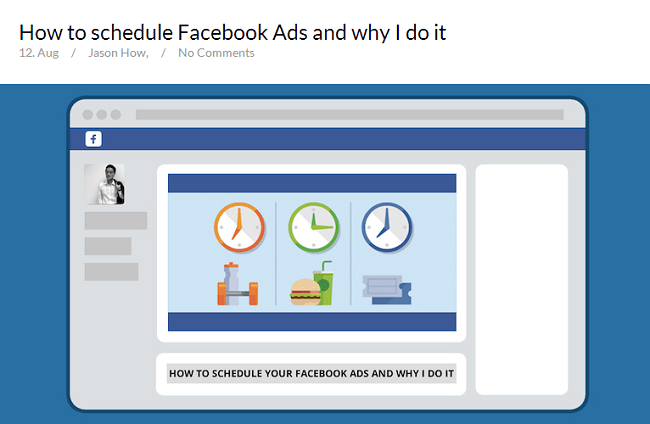 What's the PULSE on This?
o
Before you start using the dayparting feature make sure your account settings are on the right time zone.You can only use Power Editor to use this feature and if you don'tr know how to use it Jason recomends you start to learn
o
Usually Facebook will spend your lifetime budget evenly across a camapiagn timeline. This may differ from day to day and can get frustrating for advertisers as you are unsure when Facebook are spending your budget. It is likely that they keep your budget for the time that your fans are online, but there are no gurantees
o
The dayparting feature will help you to decided when and how you want your budget spant and puts you in the drivers seat of your ads budget.
Did we leave anything out? Why not let us know what you think of this week's roundup? "Like" us on Facebook and leave your comments and if you would like to know more about your page reach, check out our cool [free] tool