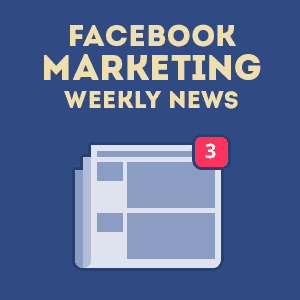 There is a major change in Facebook policy that will come into effect in November – find out how it will influence the way you attract new fans. Do you have a team managing your Facebook and Twitter profiles? Find out more about the tool that will your life easier! Struggling to measure ROI? We have found the ultimate guide. Ever wonder how a big brand campaign is put together? Get an inside look in this week's Pulse.
Why not let us know what you think of this week's Pulse? "Like" us on Facebook and leave your comments
#1 A Comprehensive Tool for Managing Facebook & Twitter
Author: Steve Rayson for Social Media Today
Why read this article?
Social media marketing gets complicated when you are managing your presence across multiple platforms like Facebook and Twitter. The problem is compounded if more than one person is involved and tasks need to be assigned and reviewed. Social Media Today evaluated AgoraPulse – the perfect tool to make the process less problematic and more effective!
What's the PULSE on This?
o
Whether you are working with a large or small team, using a clearly defined process is what will help you identify your Twitter influencers and followers
o
Using a platform like Agorapulse gives you access to pre-built customizable apps that save you and your team time and money
o
Want to know how you rank against the competition on Twitter? No problem we have you covered. Start a FREE trial today
o
Our pricing model is designed with your bottom line in mind and at $29 per month you can have as many team members as you wish
#2 Facebook Bans Incentivizing Users to Like Pages
Author: Emil Protalinski The Next Web

Why read this article?
Facebook has announced that from 5th November pages can no longer incentivize people to use social plugins or to like a Page. This includes offering rewards, or gating apps such as contest apps based on whether or not a person has liked a Page.
Forcing users to like a page to enter a sweepstakes, contest or giveaway has been an effective way for Facebook page owners to grow their fan base, but it has a downside. Making the like mandatory and not optional has led to users liking a page for the "reward" and not because they were genuinely interested in the brand. This may have contributed to the decline in organic reach that has been described by so many pages lately.
Looking at the change from a "bottle half full" perspective, we think it will improve the quality of fan base growth in the future. ll
To get the full scoop on the latest news check out the response from our CEO Emeric Ernoult.
#3 The Ultimate Guide to Social ROI
Author: Nicholas Grizzell for AgoraPulse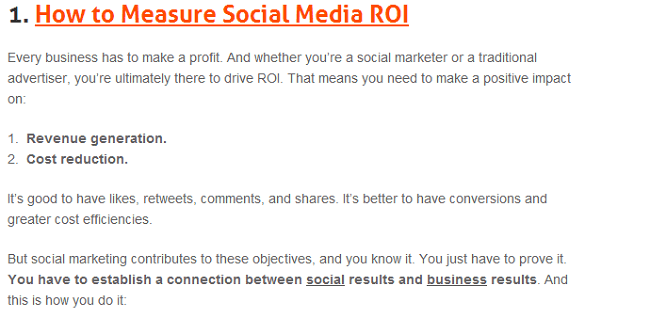 Why read this article?
Social media marketing is a relatively new discipline. Determining its value for stakeholders and top executives can be difficult. What value do you place on establishing trust and building a relationship? The fact is that the ROI from social is measurable. Find out more.
What's the PULSE on This?
o
The social media industry is still young and hard to understand for many but ROI does exist
o
Start by tracking everything you do on social by separating the users you have interacted with and those you have not and then compare the two. Notice any trends?
o
Assign a monetary value to KPI's such as fans, shares, and likes
o
What you perceive as a valuable metric is unique to your business so don't focus on what others are doing
o
Use multiple content types, apps and ads to drive stronger ROI
o
Trust is build on interaction, consistency & authority
#4 An Inside Look at a Big Brand Facebook Ad Campaign
Author: Vindu Goel, New York Times
Why read this article?
MegaRed is a fish oil capsule, the brand is owned by R.B., a British company that owns big consumer brands like Lysol cleaners and Durex condoms. This fascinating article takes us through the development of their Facebook ad campaign at Facebook's Madison Avenue offices and finishes with details on the outcomes of the campaign.
What's the PULSE on This?
o
Facebook advertising now offers businesses a unique combination that you don't really see in many digital platforms and offers your brand a unique engagement opportunity
o
Facebook have concentrated more of their efforts on the ability to target potential customers via mobile. Video is starting to play a bigger role on Facebook, are you using it yet?
o
One of the main points of this article that stood out was the need to create what Facebook describe as a thumbstopper! In other words when you are scrolling through the newsfeed would you be compelled to stop on your ad?
#5 Facebook's Growth Chief Discusses User Retention
Author: Kia Kokalitcheva, Venture Beat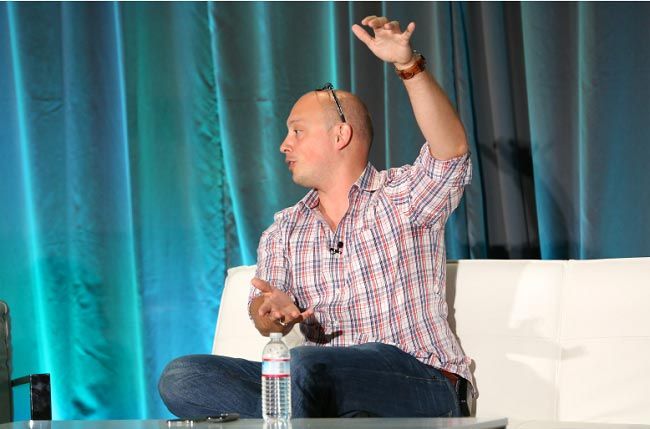 Why read this article?
Alex Schultz is Facebook's Vice President of Growth. In a recent seminar he discussed the number of pages and apps that are using gimmicky tactics to attract low quality fans. These actions erode the trust of Facebook users and for this reason Facebook is concentrating on user retention.
What's the PULSE on This?
o
The number 1 focus with your fans should always be retention. Use quality acquisition tactics that will drive engagement
o
You need to take the long term approach with fans to instill trust
o
Use mechanisms that show your fans that you too are human and that you care about your community
#6 Tips to Improve your Facebook Organic Reach
Author: Stacey Roberts, Pro Blogger
Why read this article?
With over 1.3 billion active monthly users and vast amounts of content being shared, it is becoming increasingly difficult for page admins to get organic content to appear in Facebook users' newsfeeds. This week Stacey shares some tips to improve Organic Reach.
What's the PULSE on This?
o
Use your insights to analyze the time that "your" fans are most active on Facebook and identify the content that they like the most
o
Once you have figured out the type of content that your fans appreciate you need to build a content plan around that and make the content easy to consume
o
Use video as part of your content strategy and don't forget to be original and current with your ideas
o
Can you relate to your fans? What are their pain points? Make sure that you content evokes an emotion within you fans and encourages them to take action!
Did we leave anything out? Why not let us know what you think of this week's roundup? "Like" us on Facebook and leave your comments and if you would like to know more about your page reach, check out our cool [free] tool