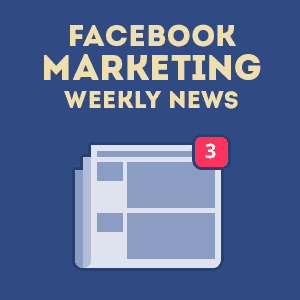 Announcement! After 6 months of hard work our Twitter Management Tool is available to the public. Twitter was our most requested feature in 2013, the tool is still in beta so let us know what you think – we hope you love it as much as we do!
Working on a Facebook marketing plan? Need to know how much to budget for advertising? Jon Loomer has the answer. Facebook Ads not as effective as you had hoped?  Find out how to identify issues thanks to Jason How.
Why not let us know what you think of this week's Pulse? "Like" us on Facebook and leave your comments
 #1 Agorapulse Releases Twitter Management Tool
Author: Richard Beeson for AgoraPulse
Why read this article?
Are you finding it frustrating to manage your Twitter profile? Can't easily see which Tweets have been reviewed and which require action? Want to assign actions to different team members involved in managing your account? We have built a Twitter Management Tool that allows you to do all this with the click of a mouse. Find out more.
What's the PULSE on This?
o
Manage your Twitter profile simply and efficiently in one dashboard
o
Review and action all new tweets in one inbox. Filter by mentions, retweets and direct messages.
o
The Twitter CRM allows you to tag and group users who have interacted with your account
o
The review and assign system is particularly effective where multiple people are working on the account.
#2 Facebook Ads – How Much Should You Spend?
Author: Jon Loomer, Jon Loomer Digital
Why read this article?
When you are working on a Facebook marketing plan you need to allocate a budget for advertising, but how much should that be? The answer to that question depends on the goals that you set. In this article Jon Loomer talks though the cost per acquisition you should consider for several types of Facebook Marketing goal.
What's the PULSE on This?
o
You must set the goals of your campaign before you can assign a budget
o
If your niche is less interesting to consumers you may need to adjust your budget upwards, likewise if you are starting your Facebook page from scratch.
o
Leverage your website and current customer list.
o
Budget $0.50 to $1.00 per targeted Facebook fan, $1.00 per email address and between $0.10 and $0.50 per website visit.
o
Find out how Jon breaks this down by reading the full article.
#3 How to Manage your Facebook Ad Campaigns
Author: Jason How, Jason HJH Social
Why read this article?
Managing Facebook Ads can be difficult. There is lots of advice out there on how to set up an ads campaign but very little on how to effectively manage one. How do you know if it is performing well and what can you do if it is not? This is a really useful article by Jason How on how to manage your ads campaign based on key Ad Reports metrics.
What's the PULSE on This?
o
Use Facebook Ad Reports to analyse and manage your Facebook Ad performance.
o
Filter the metrics and dimensions based on your advertising objectives
o
Only act on statistically significant data
o
Use the demographic reports like age and gender to verify that ad cost and performance are aligned with your target audience.
#4 Facebook Enhances Website Custom Audiences
Author: Cindy King, Social Media Examiner
Why read this article?
Facebook has released an update to Website Custom Audiences that will allow advertisers to further segment visitors to their website. This will prove particularly useful to retailers who will now be able to target visitors who visited specific product pages or product ranges on their site.
What's the PULSE on This?
o
Website Custom Audiences is a powerful remarketing tool, the advanced segmentation options make it even more effective.
o
This will be particularly useful to brands who offer multiple products or services. An insurance company with home, car and pet policies can now retarget consumers knowing the type of policy they are currently looking for based on the section of the website they visited.
o
Segmented targeting should reduce cost per acquisition.
 Did we leave anything out? Why not let us know what you think of this week's roundup? "Like" us on Facebook and leave your comments and if you would like to know more about your page reach, check out our cool [free] tool