Do you have great content that you want to share with a relevant audience? Find out how AgoraPulse got 2200+ shares on one blog post. Uncover the difference between "clicks" and "website clicks" and discover 7 ways to revitalise your Facebook page. Are you using the Pages to Watch feature to monitor your competition? Read all about it here, in this week's Pulse.
Why not let us know what you think of this week's Pulse? "Like" us on Facebook and leave your comments
#1 We Got 2,200 Shares with our Twitter Monitoring Tool
Author: Emeric Ernoult AgoraPulse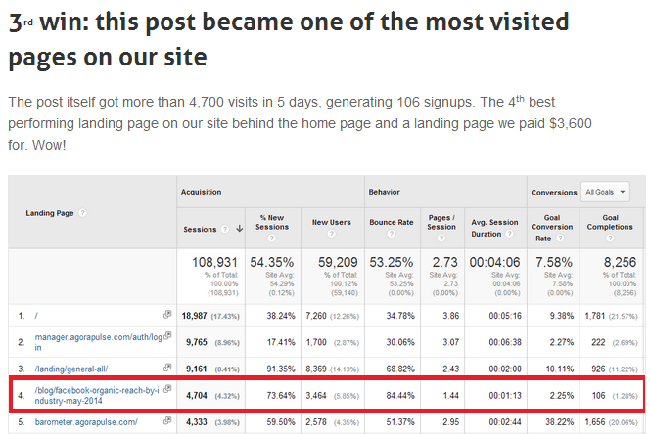 Why read this article?
Last week we launched our Twitter Account Management Feature, so this week we would like to share one of its most powerful attributes with you – the Twitter Monitoring tool.  Using this tool we generated 2,200+ shares for one of our blog posts. Do you have great content that you want to share with the people who are interested in your subject matter? – find out how.
What's the PULSE on This?
o
 Monitoring your brands mentions on Twitter is central to your success on the site. Our new tool will help you leverage that success efficiently and professionally
o
 If you have valuable content that you know your audience will like, monitoring conversations around that subject with our new tool will help you identify the right people
o
If you are a smaller organization with a small team, this process will be hugely beneficial and it only takes an hour a day
 #2 7 Ways to Give your Facebook Page a Makeover
Author: Rebekah Radice for Canva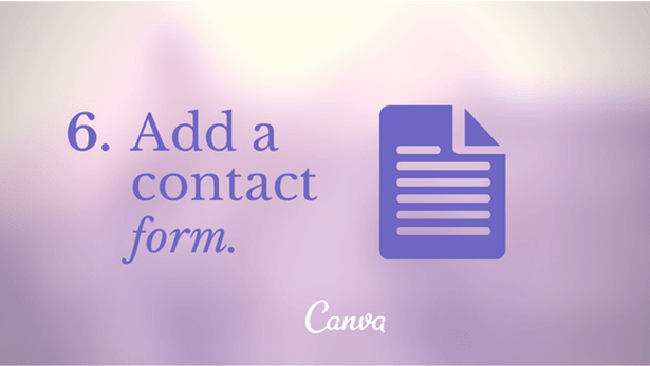 Why read this article?
Is your Facebook page in need of a makeover? Have you been too busy to give it the time and attention it deserves? Facebook has over 1.3 billion users – there is no better reason than that to liven up your tired Facebook page. Here's how, thanks to Rebekah and the team at Canva.
 What's the PULSE on This?
o
 Review your Facebook About Section – make sure you use a catchy tagline and strong call to action
o
 Run a profile brainstorm with your team. Catchy titles & graphics will grab your audiences attention
o
Use visual content that leaves fans coming back for more
o
Include a contact form tab to make it easier for your fans to connect with you away from Facebook
#3 Facebook Ad Clicks Vs Website Clicks. What's the Difference?
Author: Jon Loomer, Jon Loomer Digital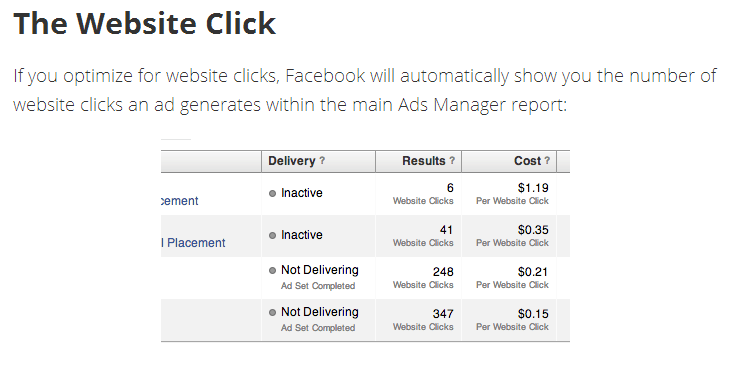 Why read this article?
Did you know that "clicks" and "website clicks" as reported in Ads Manager and Ads Reports are not the same metric? Website clicks are exactly what they say on the tin as the saying goes, however the "clicks" metric applies to any type of click the ad has received, such as a click to read comments, a click to read more, a click like a post etc. Learn where to find the "website clicks" metric and which of these metrics you should be concentrating on.
What's the PULSE on This?
o
 Are you overreporting with your Facebook ads? Knowing the true meaning of an ad click will help you be specific in your reporting
o
Clicks can also include the expansion of a post, clicks anywhere on the ad such as clicking to read posts, comments, likes and shares
o
Use Facebook Ad reports to get the full picture of what your ad results really are
#4 How 3 Much Maligned Metrics Can Tell So Much
Author: Jason How, Jason HJH Social
Why read this article?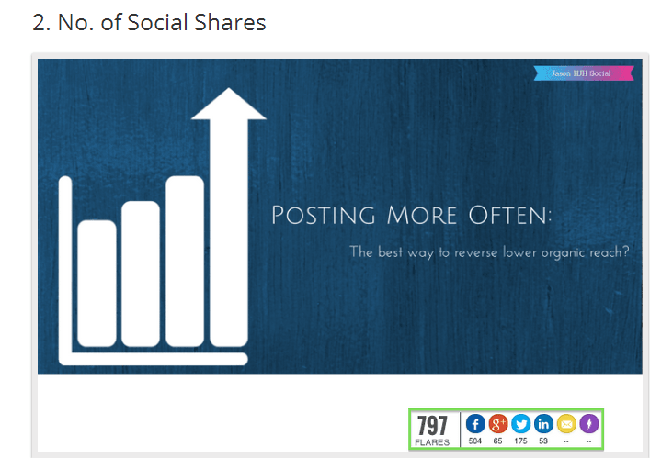 Marketing experts have many very valid reasons for discounting the merits of page views, time on site and social shares as metrics for evaluating the effectiveness of the content they create. Individually they may be critically flawed but together they are more than the sum of their parts and do provide valuable insight. Find out how.
What's the PULSE on This?
o
 What metrics are you measuring? Are they aligned with business goals and why should you measure certain results? Jason has written a comprehensive post and he says you should measure both internal and external metrics
o
 Analyze metrics like, people who interact with your content on a regular basis. Now you know what content they like you can produce more of it
#5 How to Track Competitors Using Pages to Watch
Author: Greg Miller, Social Media Examiner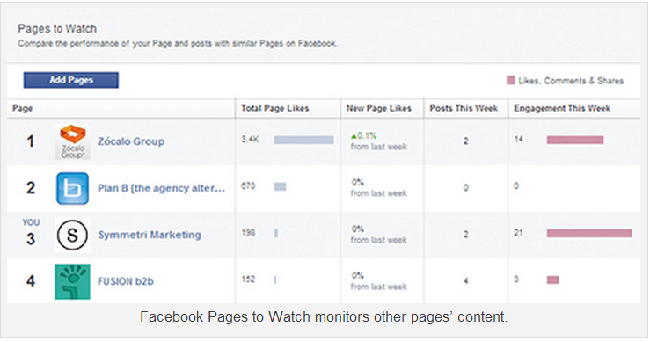 Why read this article?
Pages to Watch is a Facebook Insights feature that allows page admins to track and monitor the engagement, page growth and activity of up to 100 Facebook pages compared to their own. Want to know what your competitors are doing and monitor how well it's working? Now you can.
What's the PULSE on This?
o
 Have you tried to track what is working for other Facebook pages and adapting your content and tactics. You may be surprised by the results
o
When you add a page to watch, the admin of that page gets a notification but they won't know it's you
o
Run a graph search to see which pages your fans like and add those pages to your "pages to watch". This is another great way to find our what people like and helps you to know what to give them
o
Analyze the insights of the top 5 pages that you watch to find content that get's high engagement
Did we leave anything out? Why not let us know what you think of this week's roundup? "Like" us on Facebook and leave your comments and if you would like to know more about your page reach, check out our cool [free] tool