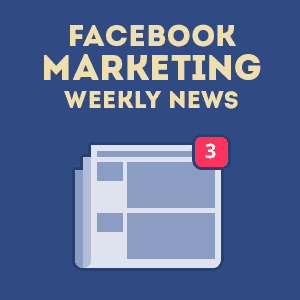 We would like to wish our American friends a very happy 4th of July. Although we can't bring you fireworks per se, we are hoping that this week's content will add a little sparkle to your Facebook marketing campaigns. We hope you 'like' it!
Why not let us know what you think of this week's Pulse? "Like" us on Facebook and leave your comments
#1 Performance Managing Your Facebook Ad Campaign
Author: Jason How, Jason HJH Social
Why read this article?
Marketing people love the famous saying – we know that half of advertising works, but we can't tell you which half. Once you have a Facebook advertising campaign up and running knowing what to do next can be difficult. How do you know which ads are working? Find out how to performance manage your campaigns in this article.
What's the PULSE on This?
o
Many people start advertising on Facebook without knowing how to sustain their efforts
o
Jason says you need to read your Ad Reports regularly if you want to know which ads are working
o
Accessing Ad Reports and analysing the metrics Jason highlights will help you to identify where ads are not performing
o
Doing this means you can concentrate your budget on the ads that are performing
#2 How to get Partner Categories Outside the US
Author: Nicholas Grizzell for AgoraPulse
Why read this article?
Partner Categories is one of the powerful ad targeting tools that Facebook has made available in recent times. The trouble is that it's not available to advertisers outside the US. That puts you at a distinct disadvantage if you want to target US consumers but are based overseas. Find out how to work around the problem.
What's the PULSE on This?
o
If you are based outside the US or you are a US citizen travelling abroad you won't get access to Partner Categories
o
The reason is that when you access Facebook, your IP address is picked up and Facebook can identify that you are outside the US – but we have a work-around to share with you
o
Using a VPN will let you access Partner Categories by picking up your IP address as though you were in the US
o
This now means that if you are travelling from the US abroad you can still advertise using Partner Categories and if you are based outside the states using a VPN will give you access to Partner Categories to target US consumers.
#3 You CAN Edit Facebook Ads – Here's How
Author: Jon Loomer, Jon Loomer Digital
Why read this article?
The inability to edit Facebook ads has long been a bugbear of advertisers. Small typos meant starting again from scratch. Find out how you can edit your ad text, thumbnail image, headline and link description. Doing so does come with a word of caution though – read on….
 What's the PULSE on This?
o
Many advertisers have been complaining that they don't have the ability to edit ads once set-up. Most don't realise that they can do exactly that.
o
Jon recommends that you only make edits to ads in the early stages of creation and not long after an ad has been running so that you don't skew your reporting data.
o
It is not advisable to use this feature to split test ads. If an ad is not performing you are better to create a new advert with new copy and imagery.
#4 Facebook Announcement: What to Expect from New Sidebar Ads
Author: Facebook for Business
Why read this article?
Facebook has made an announcement on what advertisers can expect from the new look Sidebar Ads. Find out what's in store with the roll out of this update.
What's the PULSE on This?
o
Facebook have started to roll out bigger Sidebar Ads and this change is sure to give advertisers an opportunity to get better engagement on those ads.
o
Facebook say that tests show increased click through rates and engagement, this is likely to make these ad types more expensive
o
With increased competition and more targeting options advertisers should expect a decrease in the overall number of impressions but an increase in the quality of those impressions.
#5 Updates to Facebook Pages Manager App
Author: Facebook for Business
Why read this article?
Facebook has launched new versions of the Pages Manager App on Android and iOS. Find out what changes are in the pipeline.
What's the PULSE on This?
o
Pages Manager is getting a new look that will help managers with daily functionality and admin of their pages
o
The new design means that access to tools will be easier
o
Navigation has been improved and access to Insights will be faster and simplified
Did we leave anything out? Why not let us know what you think of this week's roundup? "Like" us on Facebook and leave your comments and if you would like to know more about your page reach, check out our cool [free] tool