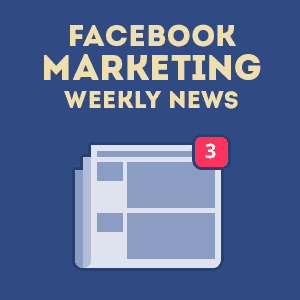 Want to know how the recent algorithm update really changed organic reach for your industry? Read Richard Beeson's awesome article based on the data from over 7,000 Facebook pages. Have you got Audience Insights yet? Jon Loomer walks us through this powerful new advertising tool. Find out more about Facebook's plan that will allow advertisers to target users based on their browsing histories and much more in this week's Pulse.
Why not let us know what you think of this week's Pulse? "Like" us on Facebook and leave your comments
#1 Organic Reach by Industry Based on 7,000 Brand Pages
Author: Richard Beeson for AgoraPulse
Why read this article?
Organic reach has undoubtedly THE hot topic on the world of Facebook marketing in recent months. Some commentators are announcing its demise but few have access to the organic reach data that Agorapulse does, thanks to our Facebook Page Barometer. Find out the real story behind the changes in organic reach based on our analysis of over 7000 brand pages, across multiple industries.
What's the PULSE on This?
o
Organic reach is not declining for everyone. There are still pages for which reach is going up or is steady.
o
Personal websites, TV channels and radio stations are among the industry pages that have recorded an increase in organic reach.
o
Many industry categories showed no significant change in organic reach, these included computers/internet pages and sports/recreation pages.
o
The pages that recorded the largest decrease in organic reach related to wine/spirits, hotels and cars.
o
Of the 124 industry categories that recorded a decline in organic reach, many of them are still reaching between 15 and 20% of their fans organically for each post.
#2 Discover the Capabilities of Facebook Audience Insights
Author: Jon Loomer, Jon Loomer Digital
Why read this article?
Audience Insights allows Facebook marketers to learn more about their customers and fans. Marketers have long understood the value of detailed demographic information when targeting their customers. Audience Insights provides access to this information so you can do just that. Find out how in this great article by Jon Loomer.
What's the PULSE on This?
o
Use the feature to find out more about Facebook users in general, your own fans or a custom audience.
o
There are lots of demographic metrics that you can use as a filter including general information like Location and much more specific filtering like Job Title.
o
You can view insights on any of your current Custom Audiences
o
Once you have set your parameters you can compare your Audience Insights with the typical Facebook user.
o
You can then save this Audience and target them with ads using Power Editor.
#3 Facebook to Give Advertisers Users' Web Browsing Data
Author: Reed Albergotti, Wall Street Journal
Why read this article?
This week Facebook announced that it will allow advertisers to target users based on their web browsing history. Understandably Facebook advertisers are very excited about this new development. Find out why.
What's the PULSE on This?
o
Facebook will allow advertisers to target users based in their browsing history. This is a very powerful and attractive proposition for advertisers.
o
Facebook has also offered users greater control over how their information is used in this way.
o
We can expect to see a greater range of interests being included in the targetable data available on Facebook.
#4 How Often To Post? A Social Media Post Frequency Guide
Author: Kevan Lee, SocialMediaToday.com
Why read this article?
How often should you post on Facebook? How often is too often? It's a difficult question to answer but this article will provide useful information to guide you on the way.
What's the PULSE on This?
o
Strike a balance between informative and annoying
o
Buffer shares twice a day to Facebook and 14 times per day to Twitter.
o
Top brands average once per day, however according to a Social Track study there was no significant drop off in engagement when post frequency increased.
o
Studies before the recent algorithm change found a sweet spot at 10 posts per week.
o
A Facebook post reaches 50% of its potential in 90 minutes and 75 percent of its potential in the first 5 hours
o
Make sure that you post when your audience is online, post scheduling is as important as post frequency.
#5 Facebook Embedded Posts Improved & Other Changes
Author: Cindy King, Social Media Examiner
Why read this article?
What changes happened in the world of Facebook this week? Well, embedded posts got a Facelift (pun intended) they are now looking better in several ways, including faster load times. Find out what other changes caught Cindy's eye in this article.
What's the PULSE on This?
o
Embedded posts have a new design, they load faster and per publisher default widths are now supported.
o
Ad Preferences is a new tool accessible from every ad on Facebook. It explains why users are seeing the ad and lets them add and remove interests that Facebook uses to target them.
o
Video Views will be a new objective to choose from when advertisers create a campaign in either Facebook's ads tool or in Power Editor. 
>>Read the full article
Did we leave anything out? Why not let us know what you think of this week's roundup? "Like" us on Facebook and leave your comments and if you would like to know more about your page reach, check out our cool [free] tool