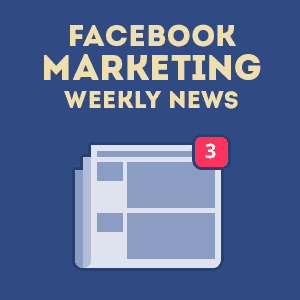 This week we have lots of great articles to help you to knock your Facebook advertising efforts out of the park! Find out how to use Partner Categories and Audience Insights, then learn about the new look Sidebar Ads. There is also useful advice and practical guidelines for page managers including top tips from 6 Facebook Marketing experts.
Why not let us know what you think of this week's Pulse? "Like" us on Facebook and leave your comments
#1 5 Examples of How to Use Partner Categories
Author: Nicholas Grizzell for AgoraPulse
Why read this article?
Advertisers got really excited when Facebook launched Partner Categories last year. Understandably so, seasoned pros saw the potential of this tool and how right they were. Partner Categories have proven extremely successful for advertisers. Find out how you could be using this powerful advertising tool. Check out these five awesome examples.
What's the PULSE on This?
o
Partner Categories are sets of data that you must interpret before you can use them. They can be extremely effective when used to drive results of any kind based on your advertising objectives
o
Use Partner Categories to help you refine the search for your ideal customers and then target them with Facebook ads
o
Promoting niche events like festivals? Partner Categories make selling tickets easy
#2 10 Facebook Marketing Tips for Business Owners
Author: Jason Fell, Entrepreneur.com
Why read this article?
There is little doubt about the potential of Facebook to attract new customers and drive sales for business. Other social networks aren't even at the races when compared to Facebook's 1.28 billion active monthly users. Yet marketing on Facebook can be more than a little daunting. Here are 10 excellent tips to keep you on track.
What's the PULSE on This?
o
Looking to win over your fans and customers? Photos remain on top when it comes to engaging posts
o
Contests are an effective and straightforward way to generate new leads and boost a tired Facebook page
o
Don't be afraid to show your emotions and opinions on your fan page. Fans will appreciate you for it and they are likely to chime in too
o
Tap into the wealth of data that Facebook has access to. You don't need to have a large fan base, focus on quality and micro-target the audience you want to attract
#3 Audience Insights: What Marketers Need to Know.
Author: Francisco Rosales, Social Media Examiner
Why read this article?
Audience Insights allows advertisers to understand more about an audience before targeting it on Facebook. This information is based on both self-reported information such as relationship status on Facebook profiles and off-Facebook data gathered by data mining companies. Want to know more? – Read on….
What's the PULSE on This?
o
Using Facebook Audience Insights guarantees that your ads will reach the right Facebook users
o
Learn about your specific audience before you put an advertising budget on the line
o
You can adjust how data is sorted to help refine your target audiences
o
Once you have adjusted your audiences, it is a good idea to save them. When you start setting up your ads your saved audiences will be waiting to be targeted!
#4 6 Facebook Marketing Tips from the Pros
Author: Cindy King, Social Media Examiner
Why read this article?
It never hurts to ask a professional when you are looking for some advice and guidance on a subject. In this article 6 experts provide their top tip for Facebook Marketing success.
What's the PULSE on This?
o
Scott Ayres top tip was that boosting posts remains a great way to add value for local businesses with smaller audiences and limited advertising budgets
o
If you want to generate better leads and quality fans, you need to be using Website Custom Audiences
o
Power up your PR efforts by using Facebook to position yourself as a source of stories
o
Invest time into understanding your audience by experimenting with Audience Insights
o
 Andrea Vahl outlines how you should split test your ads once you have set them up.
#5 What You Need to Know About New Sidebar Ads
Author: Jon Loomer, Jon Loomer Digital
Why read this article?
Facebook has begun rolling out a major overall of Sidebar Ads. The new ads will be significantly bigger than previously and the sidebar will also feature only 1 to 2 ads instead of several small thumbnails. Find out what you need to know about the changes.
What's the PULSE on This?
o
The new update is being rolled out today (27th of June)
o
Sidebar Ads are now three times bigger. The new size should result in better engagement, which is likely to increase the cost.
o
To optimize your ads, Jon recommends that you use specific dimensions for each ad type:
o
Page Post Photo, Link, Offer, Desktop App and Domain Ads:

o
Image Dimensions: 254×133px

o

Consistent Aspect ratio: 1.91:1
o
Page Post Video Ad:

o
Image Dimensions: 254×143px

o

Consistent Aspect Ratio: 16:9
o
Page Like or Event Ad:

o
Image Dimensions: 254×94px

o

Consistent Aspect Ratio: 2.7:1
o
Always monitor your results and use Ad Reports to identify your top performing ads
o
The 20% text rule will still apply to the new ad sizes, but this will be rolling out gradually
Did we leave anything out? Why not let us know what you think of this week's roundup? "Like" us on Facebook and leave your comments and if you would like to know more about your page reach, check out our cool [free] tool