"Targeting, targeting, targeting" should probably replace "location, location, location" as the adage that best summarizes the three most important factors in determining whether a business is successful.
Luckily for fan page admins, new Facebook search function has added power to a businesses marketing plan by paving the way to more leads.
In October, Facebook indexed every one of its two trillion posts and made them all searchable.
That's not a typo….two trillion posts.
Until late 2014, the Facebook search function allowed all of its users to look for other people who used Facebook. Then Facebook implemented a new algorithm that allowed its users to search for posts written by Facebook friends and their surrounding network.
Here's Facebook's official explanation of Search FYI.
"For the first time, you'll be able to find easily the posts of anyone discussing a certain topic anywhere, so long as that post is designated as public," reported The Verge. The article in The Verge explains how Facebook Search FYI works. After you type a topic in the search function, the new Facebook search results will produce a list of Facebook posts that starts with posts by "authoritative sources like news organizations." The next series of posts on the list includes posts by Facebook friends as well as posts they like and comment on. The last series of posts — posts that were unavailable before October, 2015 — includes posts by strangers.
How Business Can Use Search FYI
Facebook's new universal search function could be a marketer's dream. An article in Small Business Trends reports that 968 million people were using Facebook daily as of June 2015, and those people were searching for information 1.5 billion times daily. That number should go up substantially with the introduction of Facebook Search FYI.
Companies can find out how many people are interested in a product or service and who specifically those people are. That helps a company know more expeditiously what goods and services it should sell, what features will improve its chances that its product or service will succeed in the marketplace, and what demographic group it should market its product or service to.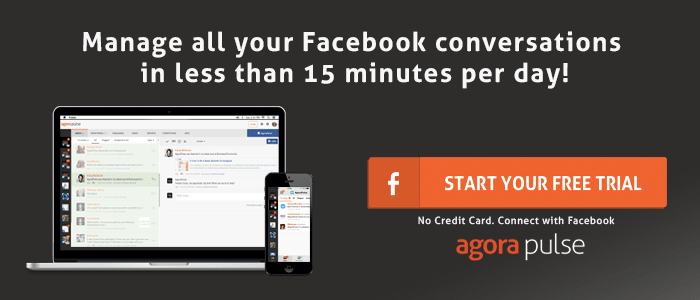 Companies can also now find out who is especially interested in their products and services. Before October, a company could announce that it was selling a product or service on its Facebook page, and that announcement would be seen by its Facebook friends. Now, that same announcement can be viewed by any Facebook user who is conducting a search for the kind of product or service the company is selling.
"By going beyond your circle, you can now see what others are saying – and you can now be displayed in real-time search results – because people comment on your product or service even if they are not in your circle," reports Small Business Trends. "This will give business more access to what the Internet is talking about. That means no longer having to scroll through all the noise."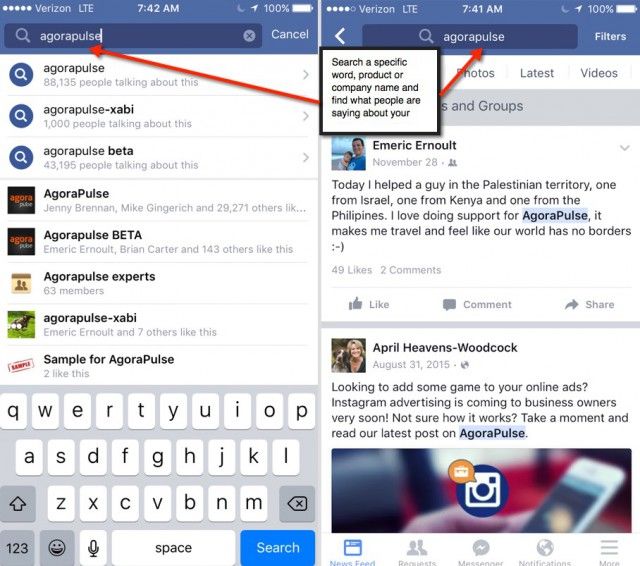 In other words, Facebook Search FYI can help businesses find their most likely customers and target them. This could make Facebook a tremendous way to save time and money. Rather than pay for print and broadcast ads that will mostly reach strangers who are not interested in a company's product and services, a company can invest its time and money on social media — and still reach a very broad audience that has already indicated interest in the company.
Thanks to Facebook Search FYI, companies can also find out where its target audience is geographically and demographically. This information could enable companies to be more judicious about its non-social media marketing budget and could allow them to tailor sales pitches to its target audience. Thus, a company could use the feedback it gets from Facebook users to market its products and services in City X rather than City Y and market to people of a particular age, gender, income, etc.
Companies can also use Facebook Search FYI to find out:
What Facebook users think about its competitors' products and services
The overlapping interests of its target customer base. This knowledge enables a company to create more relevant content on its Facebook page.
What Facebook groups are most popular among a business's target customer base. This knowledge can persuade a company to establish a presence in those groups and participate in those groups' discussions.
The bottom line is that a company can improve its bottom line — and the return on its marketing investment — by targeting, targeting, targeting customers via Facebook Search FYI. A company that uses Facebook's new universal search function wisely could be tapping into marketing gold.