Editor's note: Google began deprecating its Google+ API on January 28, 2019. You may no longer have access to Google+ either natively or through a third-party tool.
Well done! You've got your brand or organization started on Google Plus!  Now it's time to get more Google Plus followers.
This step by step guide will take you through the journey, but before we get to that part, let me make sure you have everything checked off: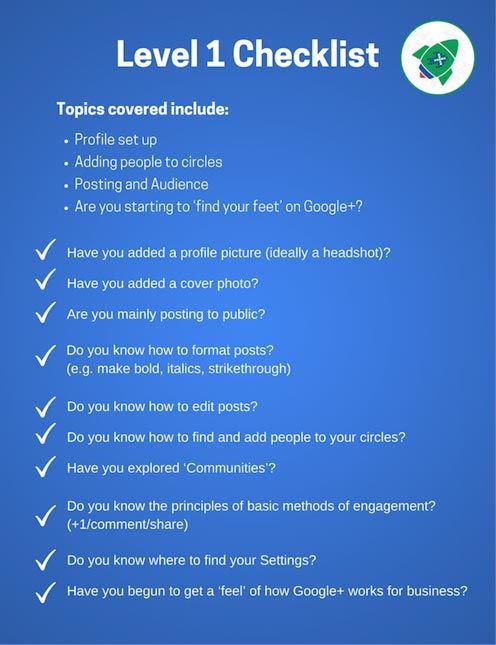 Resources
How to add a profile image on Google+
How to add a cover photo on Google+
What are the best sized images to use on your Google+ profile?
How to claim your Google+ custom URL! (and why you may be best to wait…)
A Guide to Google Plus notifications
Now let's take this up a level!
Here are 10 efficient steps get more Google Plus followers quickly…
Step 1: Find the right people and and add them into your circles
One super cool thing about Google Plus is how 'circles' can be shared between people, and publicly. This means you can add a complete list of people that has already been created by someone else.
There are several ways to do this…
Within Google Plus: search for 'SUBJECT MATTER' (e.g. Science) and 'CIRCLE' and you will find some that have already been shared. Just click 'Add People' to add them in.
You can always remove the individuals you don't want to add before pressing save.
Circlecount: this site is AWESOME for finding shared circles – Circle Count
You will see people have brought 'lists' (circles) of people together and you can easily click to add them into Google Plus.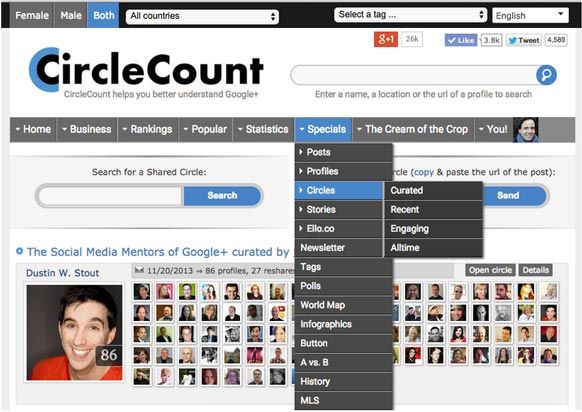 PYB's Spheres: Consider using this paid tool as it will enable you to generate a very useful, targeted list.
It's free to search and detect the numbers of people in niches, and in locations.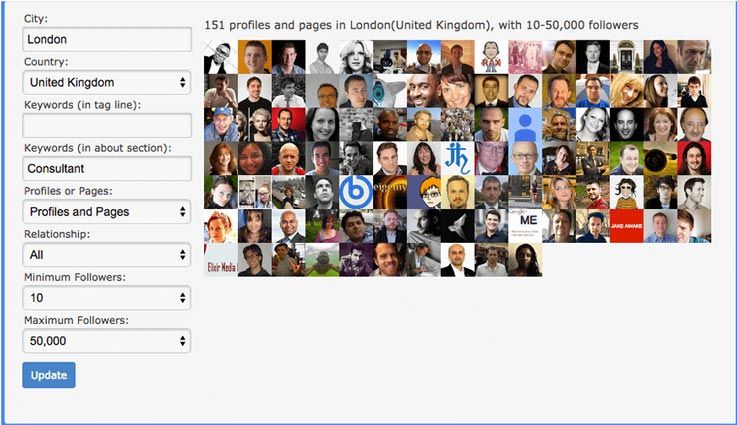 My advice – stay away from 'circle sharing schemes' that invite you to +1/comment/share the circle etc.. – they may get your numbers up, but they are unlikely to be 'the right people for you'.
Step 2: Create a new circle for your VIPs
Once you've added people in, you'll want to create a 'notify' circle of the most important people you want to build relationships with.  To do this you:
o
Visit your circles ('People' on the sidebar) and click to create a circle: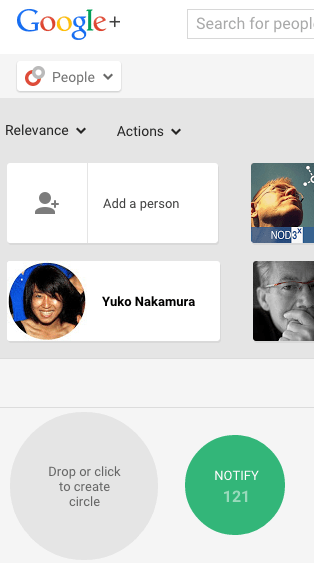 2. Then name it 'Notify' and click the blue button.


This circle will be created and added to the bottom of the list.  Drag it to the top and drop it there. Then, when you visit your Home screen you will see it next to 'ALL'.
o
On your Home screen, click this circle and you'll find a bell – make sure it is RED and you will receive notifications from these people when they post. Done!
You'll never miss out on your VIPs!

Step 3: Set relationship centered goals for your activity
This step is all about focusing on building relationships with those people in the 'notify' circle we just created.
Be sure that you +1/comment and share other people's content far more than your own. This is the best approach for your first month or so on Google Plus…
In fact, if you can suspend your need to share any of your own content, do so, and focus on building relationships with people.
The name of the game here is to 'get on people's radar' enough so that they add you back into their circles.
How many +1s, comments and shares should you commit to each day?
+1s – 100
Comments – 30
Shares – 10
But know that this is not painting by numbers! This is just a goal for you set and to get you thinking about committing to your VIPs.
The reason you want to get added back into circles is simple – when people add you back in, they may well see your content in their Stream when you post, and might engage on it.  This is also why I recommend postponing your Google Plus content strategy until you have won over listening ears for your content.
Step 4: Join communities, attend events, and introduce yourself
You'll find great people are 'living' in communities as well as circles – with hundreds of thousands of community topics far and wide, you will find 'your people.
The first thing you have to do is make sure people know you have arrived. Make it about them – +1/comment and share their content. Make friends. Start becoming part of it.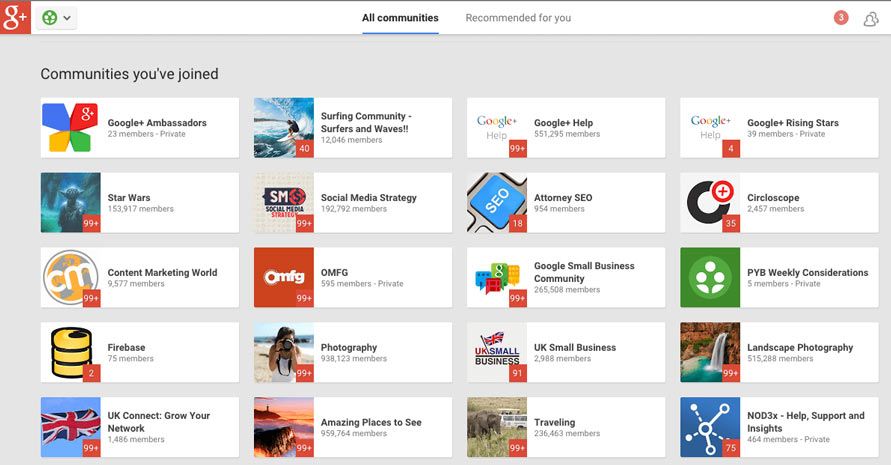 Also, make sure you attend events, they're generally REALLY active, with people commenting and connecting in the event thread. You'll find and make new friends very quickly. Remember it's all about connecting with the right people for you.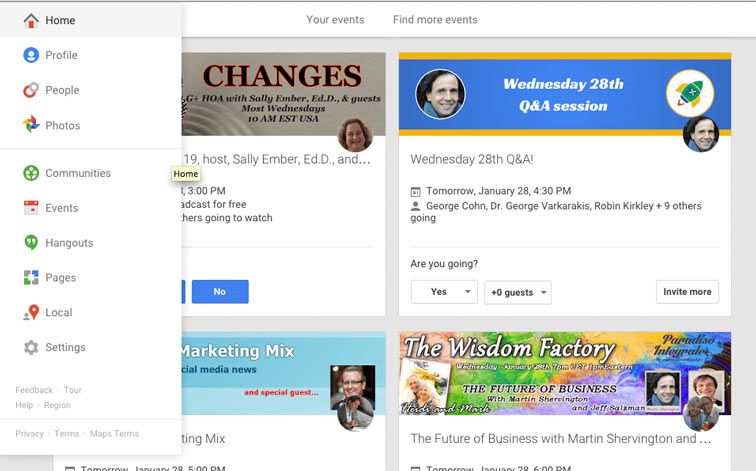 Add people into circles and look to engage with them further, after the event, or outside of the communities.
Now, here's a sales pitch for you…
At Plus Your Business we have a thriving Academy where we teach everything to help you become the authority in your niche, evidenced in Google Search.
This has put hundreds of people on the fast track to success on Google+.
Check it out here.
Step 5: Share publicly, and add value when you share
If you want maximum reach for your content – share publicly, and if you don't share other people's content publicly, it's of less or no value to the person whose content you are sharing.
To build relationships, move our thoughts from 'sharing people's content' to adding more value to it.
If you simply reshare a post, it looks, well… LAZY.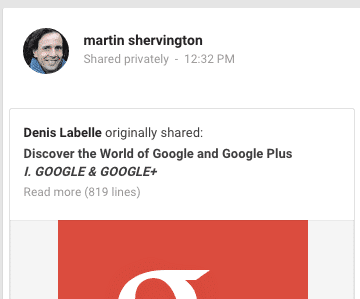 When you add a commentary, you'll be adding value to the original share while connecting with the author. They're much more likely to engage with you when you put in some effort.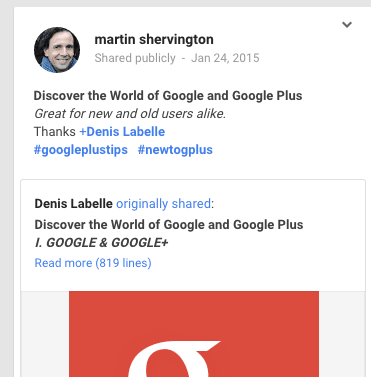 The more effort you put forth and the more personal that effort, the more likely it is they'll want to connect.
Step 6: Bring people into the story
When you have started to make some connections, start to bring them over to your shared content.
You can do this by:
-mentioning their name when you share a post (if it's relevant to them)
-mentioning their name in a comment thread (this could be on yours or someone else's)
Note: this is all about relationships, so you need to make sure you are drawing their attention into something of value to them. If not, you are going to find they may well not arrive, and your little heart will sink 😛
Yes, and this kind of thing happens to the best of us!
Now, let's take it all another step further…
Step 7: Gently introduce your own content
Think of it this way. Most brick and mortars start off by stocking other people's products on their shelves.  After building up enough trust they can begin to introduce their own stuff.  This is the same process for successful content strategies.
This is the 'test the waters' phase of building your following and the most important thing for you to know is this:
If people engage on it, they relate. If they don't then either your don't have enough people seeing it in their stream, or you have the wrong people following you – and this is why they are not engaging.
If you're not getting good engagement, experiment with other content.  If that doesn't work, scour your audience.
Also, make sure your posts are well formated with a 'decent' image to give your content the best chance. Check out "How to format engaging Google+ posts" here for more.
Step 8: Reward engagement on your content
Each time you find someone paying attention – a +1/comment/share – go and say "thank you".
To help with this process:
o
Click on people's faces on a post and you will see the 'card' flip over, you can then see a list of those people who've engaged. You can also do this from the menu in the upper right.
o
Use Google Ripples to find the people who have shared your content and visit that post directly and say thank you there.
You can 'lift up' the level of engagement even more by asking questions and engaging them in conversation. But don't force this. Think of it like real life.  Sometimes a simple 'Thank you' is enough.
Step 9: Uncircle people who have not circled you back
This has to be the ultimate quick growth tip – but it comes with a warning label! (see below)
Once you've added circles, you can start to get them tidied up.
To do this, you are going to have to use a very cool tool…
Circloscope: This is a very powerful tool and if you are starting out, using it will be a necessary step up for sure.
For now, just look at the first video in this series: Clean Up Your Google Plus Circles
This will show you how to take a look at a circle you've added and show you the process to uncircle the people who have not added you back.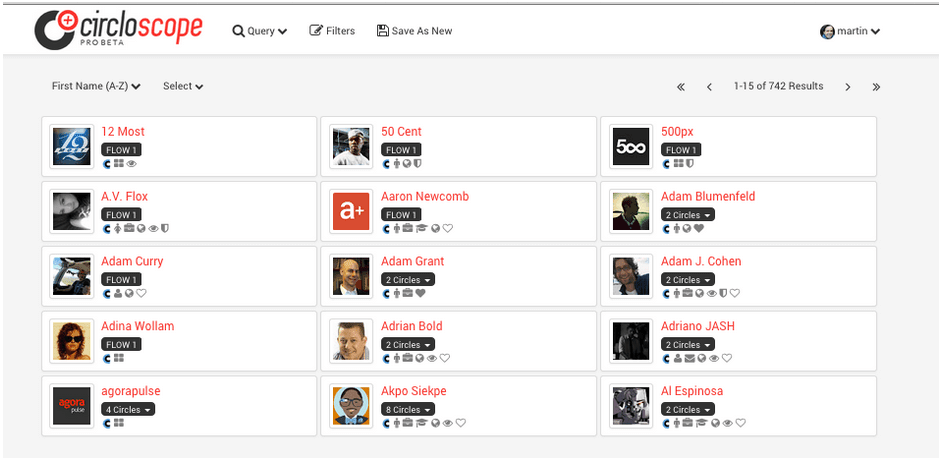 Note: do not do this on the 'notify' circle you've created – that may well take more time for people to add you in, and you won't want to uncircle them.
Also: be VERY careful on using this catch and release method too much. Google's terms of service say that you may well be restricted from adding people into your circles if you 'aggressively' circle people, and you don't want that.
This is the method many of us used in the early days to get towards our 1000 follower figure, so I want to be transparent that it is an option for you too if you use it properly.  Just make sure you, your business and your content are relevant to those you are seeking.
Step 10: Building up Pages (if relevant)
Unless you are a known brand, or have a Google Local type page (i.e. with an address), my advice is to start with your profile. Once you get to a few hundred followers, more likely a thousand, then start to look at building your Brand Page alongside it.
Here's how:
Follow the same principles of adding in the right circles
Share your content 'via your profile' from the Page
Let people know you are starting to build the Page i.e. announce it
Let people know it is 'you' when you are commenting, not a brand people don't know already
Here are the two main tools I use for content distribution:
Buffer – this will enable you to schedule your posts and it's a very good value.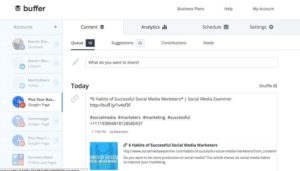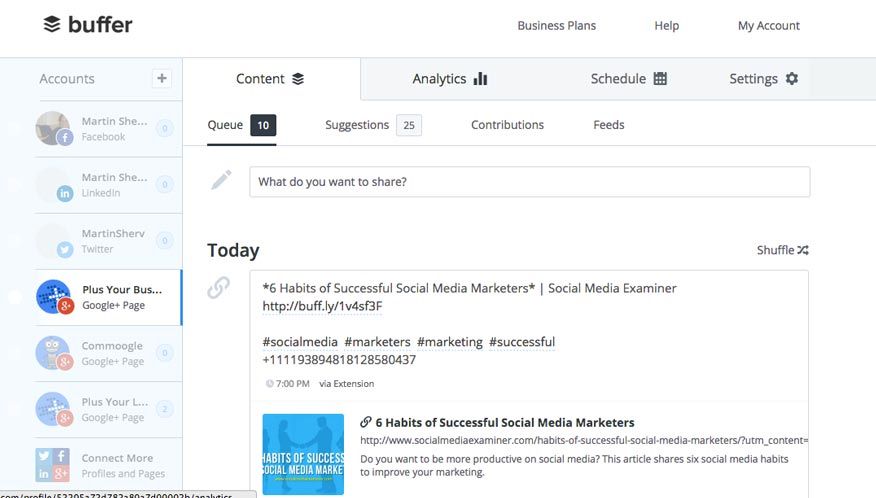 Friends+me – I use this to distribute my Google Plus posts across other platforms, driving engagement back to the Plus. (you can use this for a Google Plus Profile, as well as Pages).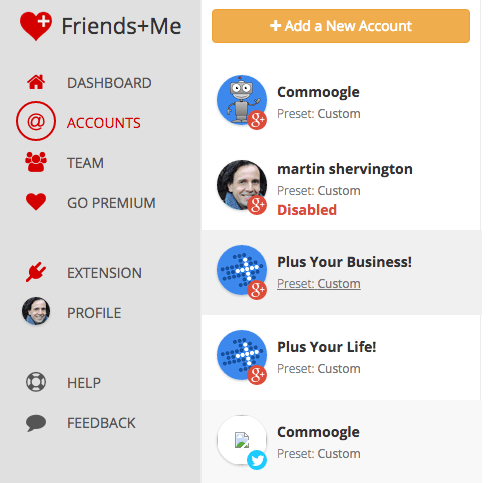 There you have it!
Once you get to 1,000 followers, you've reached your first major breakthrough!
Want to take this further?
Join the Plus Your Business Academy here:
www.plusyourbusiness.com/academy