In my book, Instagram experts are those who deftly use this platform to yield solid business results from brand awareness to user generated content and new customers. We're about to review 7 great examples of business Instagram accounts to provide you with inspiration and tactics to improve your Instagram marketing game.
1. Republic of Tea. With over 4,000 followers, Republic of Tea is certainly not just serving tea for two. It keeps its audience engaged by asking questions about how they take their tea. The question is typically put right on the image — after all, that's the element of an Instagram post that users really pay attention to.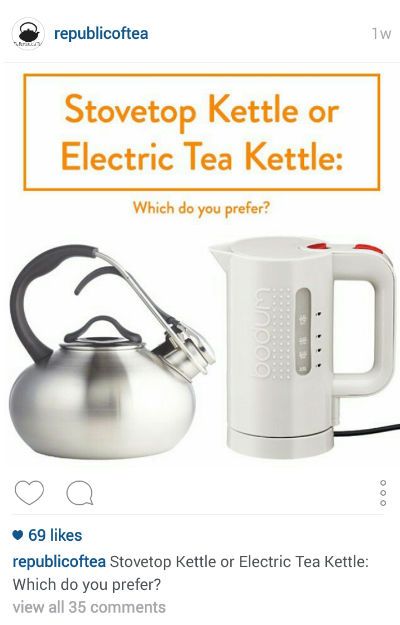 An analysis of the company's most recent 50 posts revealed four of the 5 with heaviest engagement asked questions about their tea preferences.
2. Head Games Salon. I recently walked around Portland, Maine and spotted this fabulous sign in front of Head Games Salon.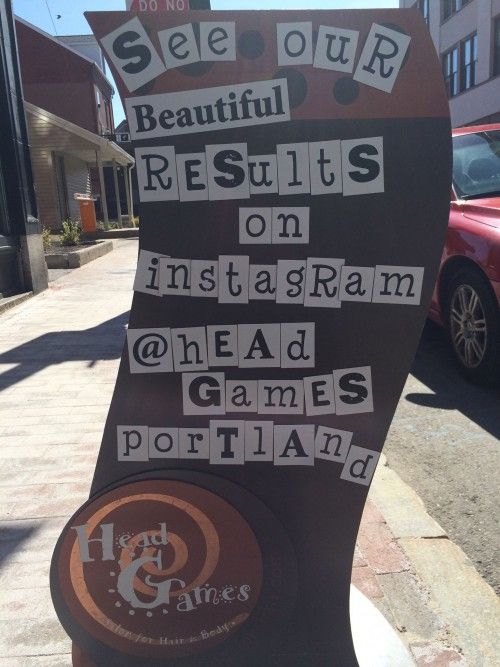 At first, the geek in me thought "cool sign!" Then the analyst in me poked in: Does this offline sign produce online results? Or more business? So I had a chat with Thomasina DiBiase, COO of Head Games.
"The sign starts the conversation for us with our clients," she explained. "It gets clients asking our team about Instagram and what we post."
Thomasina has also seen results in getting new business. "For passers by, it plants a seed. Maybe a week from now or a month from now someone needs some hair inspiration & they remember the Head Games sign. They go to Instagram, see our work & if they like what they see, they book an appointment with us. Anything that starts a conversation for free is good for us."
I couldn't agree more.
3. Saint Heron. Saint Heron is a music, art, and culture blog which thrives on Web traffic. And it uses Instagram as a way to get those Web views.
Nearly all its posts feature a striking image of its latest blog topic. The first line beneath the photo is usually "ON THE SITE." See how Saint Heron tells its followers about its latest interview with rap artist Jay Electronica?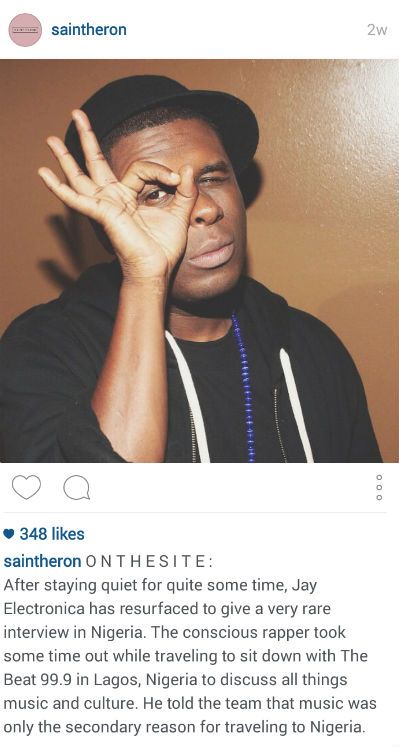 4. Grand Central Station. If you represent a 140+ year historic building, what's new to share with Instagram followers?
Grand Central Station in New York City has it all figured out.
Through its ongoing #ShareGCT campaign, it encourages user generated content from awestruck tourists and seasoned train commuters.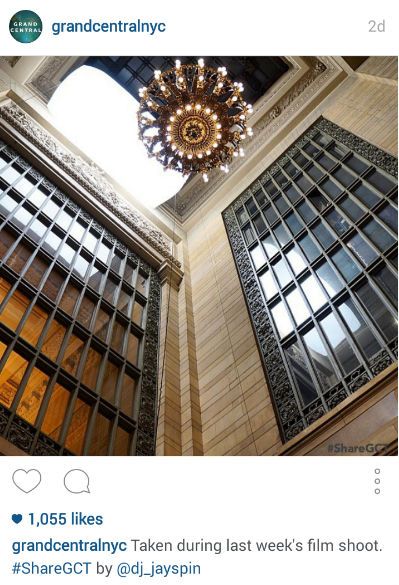 To highlight its historical architecture, it runs a regular #GCTdetails quiz. It posts a close up photo of an element in the station. In the photo description, it asks followers about the meaning, history, or location of what they see in the photo.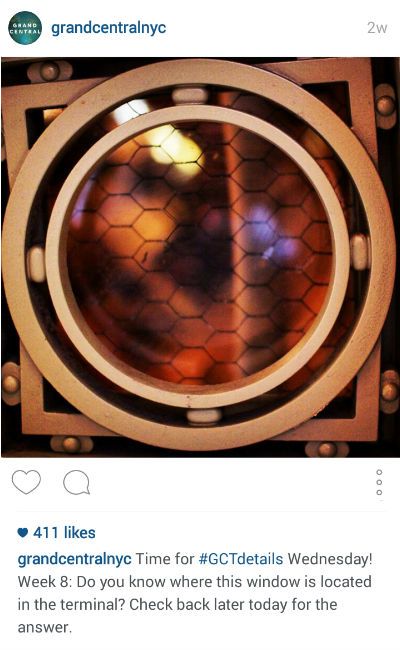 5. Tracee Ellis Ross. Celebrity acccounts can learn a lot from Tracee Ellis Ross. She is the star of the successful comedy "Black-ish" on ABC. She's also the daughter of icon Diana Ross. She could probably get away with just taking duckface selfies for her nearly one million fans.
But she doesn't.
Instead, she uses Instagram to break down stereotypes people might have about her. Tracee uses Instagram to explore her goofy alter ego, the confused gangsta rapper TMurda. She uses posts to give useful tips, from nurturing natural, textured hair to hand drying clothes in a salad spinner.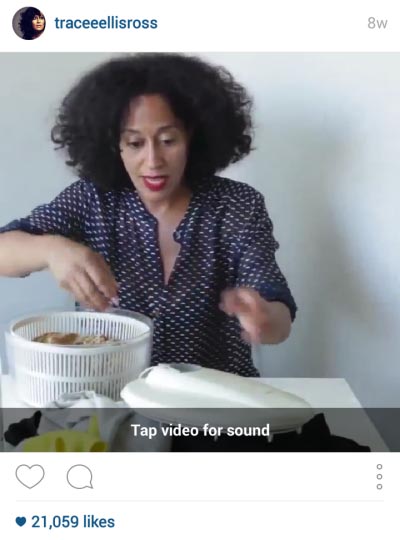 Tracee is also an early adopter of new social platforms. Most recently, she was among the first celebrities to use both Meerkat and Periscope. She keenly used Instagram to promote her presence on these other, newer channels.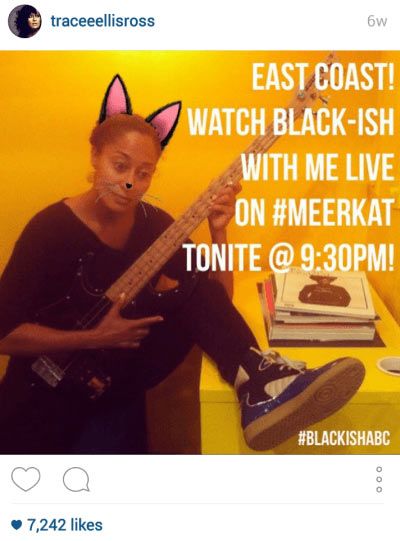 6. Visit New Orleans. A tourist bureau, no matter how large, can't be snapping photos all day around town. So Visit New Orleans relies on the photos that other Instagram users have taken at a given location by geotagging its photos from a particular area.
When Instagram users tap on the link that Visit New Orleans provides in its posts, they can experience a richer sense of the food, architecture, and people of this great American city.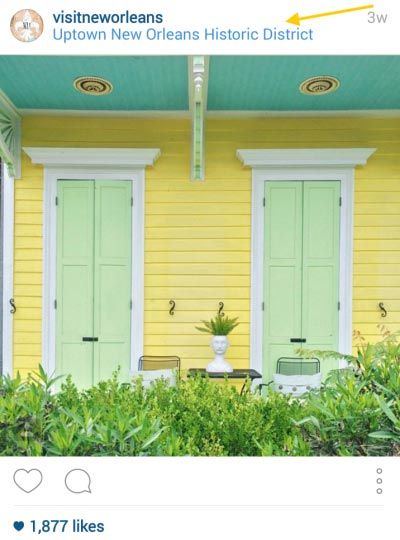 See how this one photo of the Uptown Historic District leads to other photos from that location?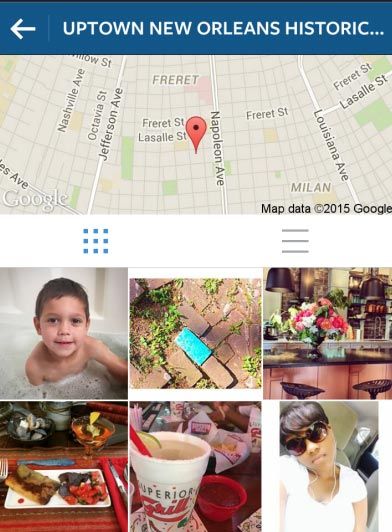 7. Hilary's Eat Well. If you're learning how to be a better community manager, follow the lead of veggie burger company Hilary's Eat Well. Maggie Gremminger, the Community Relations Manager at Hilary's. See how she interacts with her fans by responding to queries, both good and bummed out.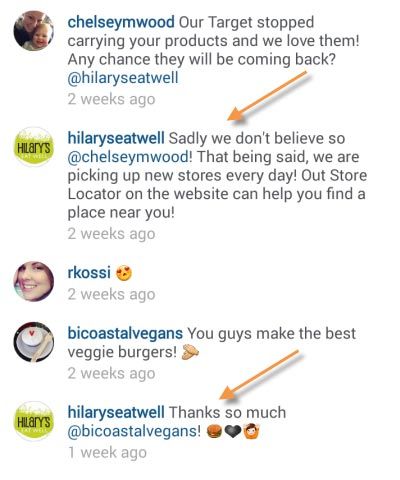 On behalf of the brand, Maggie actively monitors Instagram brand mentions and either likes these posts or asks permission to repost the mouthwatering images.
Hilary's posted this credited regram of a tricked out veggie burger.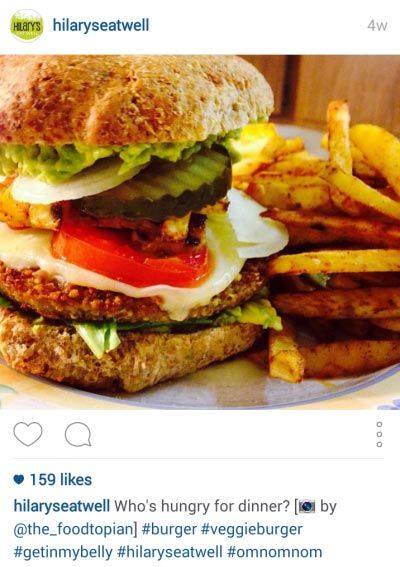 However, this wasn't posted until the content creator was contacted beforehand. That's not only keeping with official Instagram community guidelines, but it also shows goodwill and respect for the content creator.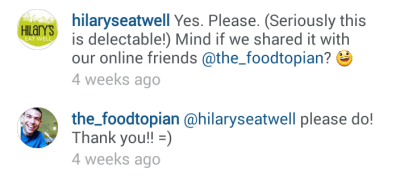 Which of these Instagram experts can you learn the most from?