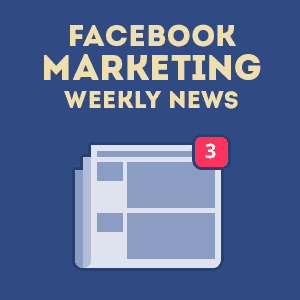 Want to know how to use Google Analytics demographic information to increase conversions on Facebook? We thought so – read on! Find out about the latest changes to the NewsFeed algorithm and how updates to Facebook's privacy controls could affect your advertising efforts. Pinterest has launched a new Analytics Dashboard and it's pretty cool – find out how your business can leverage this new information.
What did you think of this week's Pulse? "Like" us on Facebook and leave your comments
 #1 Increase Facebook Conversions Using Google Analytics
Author: Antonio Calero, Social Media Examiner
Why read this article?
Google Analytics can provide demographic information about website visitors. In conjunction with event tracking and goal conversions this information can be used to build a clear demographic picture of the audience that is actually converting on your site. This information can then be applied to Facebook Insights to find gaps in the demographic profile of fans. Exploiting those gaps could help you to increase Facebook conversions – super smart!
What's the PULSE on This?
o
You will need to have enabled Demographic Targeting in Google Analytics; this may require an update to your Privacy Policy.
o
Google Analytics does not provide demographic data on all visitors, so select the time period with the greatest proportion of visitors tracked
o
You will also need to have set up conversions in Google Analytics. Conversions include goals, event tracking and e-commerce conversions.
o
Ensure all data is statistically significant before acting on it – you don't want to change the whole direction of your Facebook marketing strategy based on the data relating to one conversion on one day!
#2 How Facebook's New Privacy Controls Could Affect Your Marketing
Author: Rohan Ayyar, 60 Second Marketer
Why read this article?
Facebook has frequently been at the centre of controversy with regard to the privacy of user's information. Facebook has recently been taking this concern on board and has introduced a number of changes that will directly affect businesses using this information to target Facebook users via advertising.
What's the PULSE on This?
o
'Public' is no longer the default setting for new users' posts and existing users are periodically reminded to review their privacy settings. This has repercussions for the quantity and quality of data available to social apps and advertisers.
o
Users can also alter their ad profiles meaning that they are no longer objective; this will also impact on the quality of the targeting data advertisers rely on.
o
The most significant of the changes may be the ability of users to opt out of remarketing on Facebook. Awareness of this option is not high among Facebook users but for advertisers it's one to watch as remarketing is one of the most powerful tools available to them.
#3 Facebook Algorithm Changes Once Again!
Author: Scott Ayres, Post Planner
Why read this article?
We've been here before and we'll be here again – Facebook has once again changed the algorithm that determines what content appears in users' newsfeeds. Find out all about the most recent changes in this article.
 What's the PULSE on This?
o
The first of the two changes relates to trending topics. If your friends are posting about a game you are watching you are more likely to see posts about the game while it is on – and less likely to see them after it is all over
o
Facebook will now also consider the timing of likes, comments and shares as well as the number of engagements a post receives when deciding if it will appear in a user's newsfeed
o
Brand Pages should continue to post high quality content that is relevant to them, by doing so they are unlikely to be affected by the changes
#4 How to Use Pinterest Analytics for Your Business
Author Sara Piccola, for Socially Stacked
Why read this article?
Pinterest has 70 million users and up until recently the analytics available to businesses using the platform were woeful to say the least. Good News! Pinterest has recently rolled out a brand new analytics dashboard. Find out have to leverage the information for your business.
What's the PULSE on This?
o
Find out which of your boards and pins appeal to other Pinterest users, use this information to generate better Pinterest content.
o
Pinterest will provide aggregated demographic data about your audience, including their location, age, gender and interests.
o
Track pins from content on your website, If people are Pinning something a lot, it's clearly a valuable resource that they want access to, make sure you leverage that by making it easily accessible in a prominent position on your site.
Did we leave anything out? Why not let us know what you think of this week's roundup? "Like" us on Facebook and leave your comments and if you would like to know more about your page reach, check out our cool [free] tool