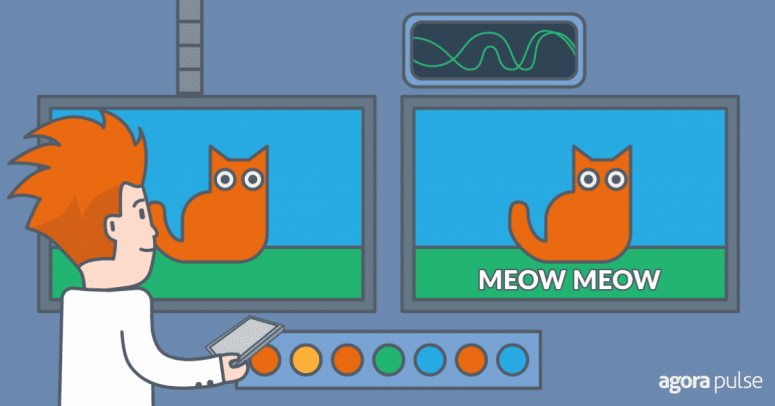 Creating video subtitles on Facebook can be a soul-sucking hassle especially if you have a small team and limited resources. But given that most video views on Facebook happen without sound, subtitles are necessary.
Think about your own videos on Facebook. If your video does not have textual cues (animated text, subtitles, etc.), can viewers understand your video just by looking at it?
Myriad of posts tell you how to add subtitles in the original video or as an uploaded file, but hardly any mention whether you should. (We do know users aren't turning the sound on.) Here at the Social Media Lab, we decided to run an experiment to find out whether subtitles attract more eyeballs.
Hypothesis
Formulating a best guess on this test was daunting. There isn't much data out there—just opinions.
Facebook Insights for videos can be confusing as to what is worth evaluating in regards to useful data for such a research topic.
We could have looked at 3 second views, 100% video views, how many turned the sound on, how many clicks to the URL in the ad did we get, etc.
The one stat that stuck out to us the most for easily correlation across all niches is 30 second views. Catching user's attention is key to branding and thus the stat we will evaluate for this study. And use to draw our hypothesis.
Here's my hypothesis:
Video ads with subtitles will get more 30 second views than video ads without subtitles.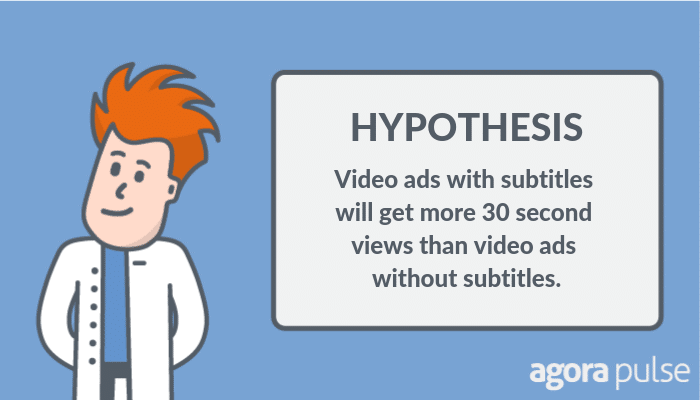 My thought here is the subtitle will stop the scroll and cause a user to pause and view our video—thus increasing our brand exposure.
How We Tested Facebook Video Ads with Subtitles
We had a few options for getting subtitles on a Facebook video:
Upload a text file that then shows the subtitle (or rather a caption) of the video when the sound is off. (The text goes away when the sound is on.)

Add the text to your video and it's there regardless if the sound is off or on.
For our social media experiment, we chose the second option. It's easier and likely the more common method used by businesses on Facebook.
We ran 13 Facebook ads and split test with or without subtitles.
12 different Facebook ads using testimonial videos were used. Most were less than 2 minutes long, a few only a minute, while one ad was about 6 minutes long.
These video ads were directed to the Agorapulse website offering a free trial of our software.
Here is an example of one of the testimonial video ads featuring Jenn Hermann, with a screenshot showing with and without subtitles.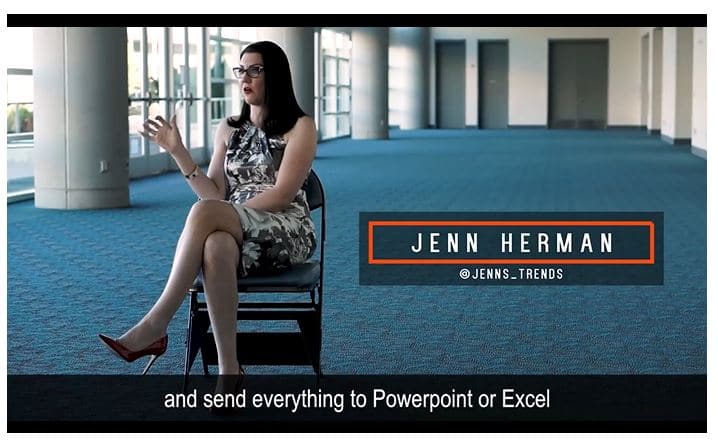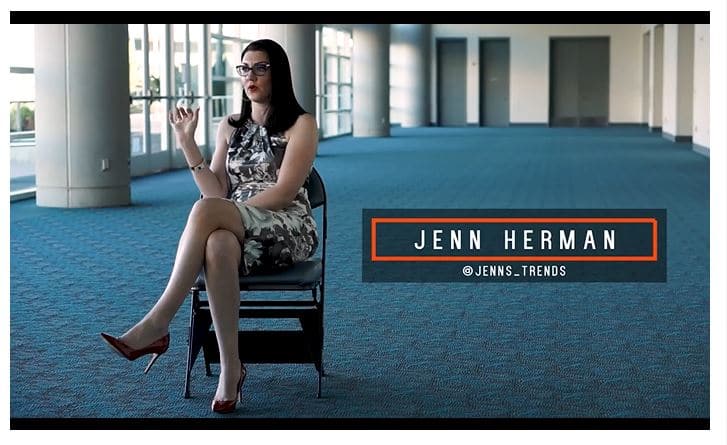 We ran another ad testing videos with and without subtitles that wasn't a testimonial—since not everyone has this as an option.
Instead, it was an animated style video focused on our ads comment feature: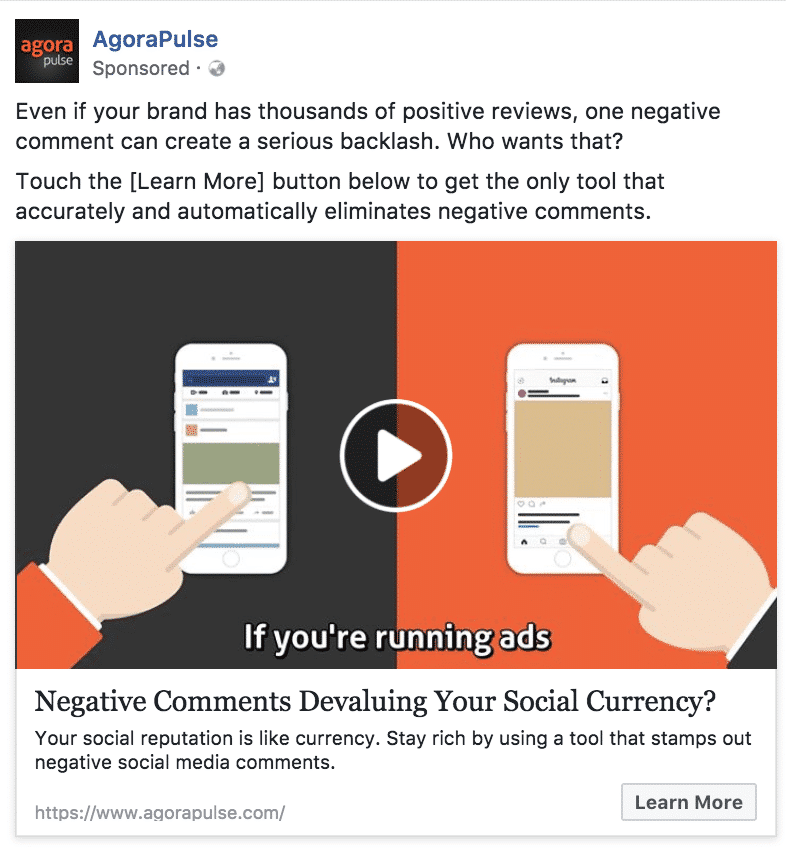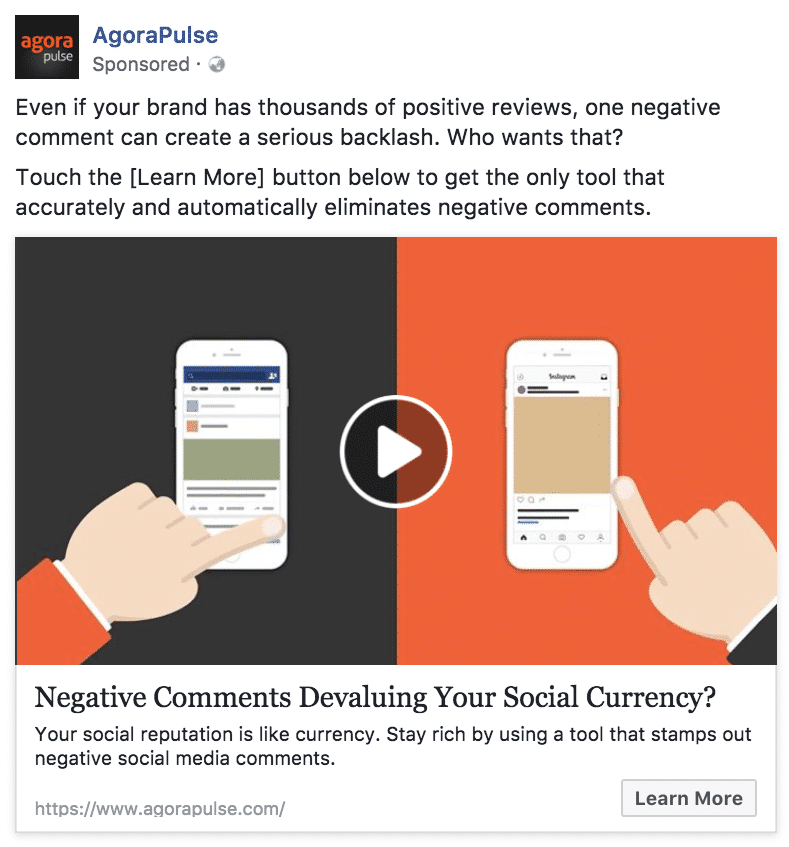 This ad also directed people to our main website to sign up for a free trial.
We ran 13 Facebook ads splitting $4,511 between the split testing evenly.
There was no set time frame on the ads; most ran for a few weeks. The "Negative Comments" ad ran for 30 days.
Results: How Videos With Subtitles or Without Subtitles Performed
The easiest way to give you the data is simply the 30 second views with subtitles and without. (If you have more time, grab some detailed metrics via the graphic linked at the end of the post.)
Videos with Subtitles: 4,927
Videos without Subtitles: 4,587
Ads with subtitles had 7.41% more 30-second views than video ads without subtitles.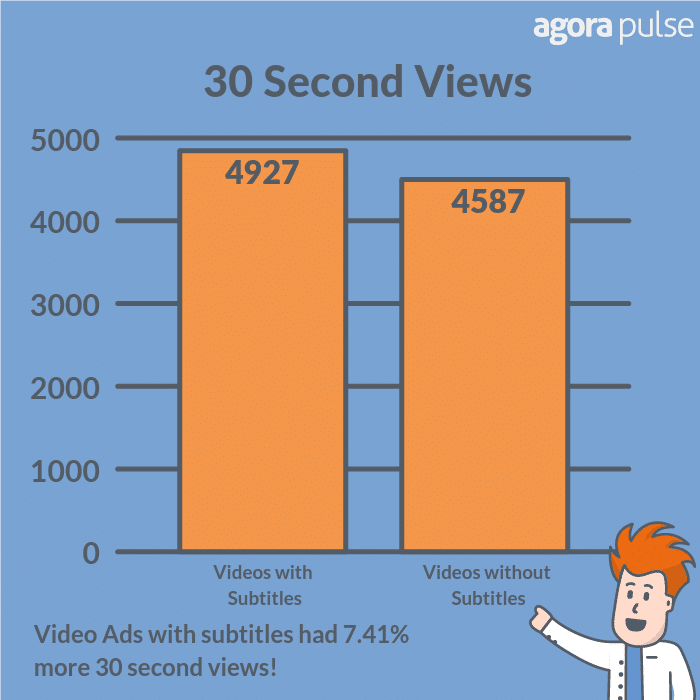 Not bad.
Check out the amount of Reach the videos had comparatively:
Videos with Subtitles: 269,631
Videos without Subtitles: 304,010
So while video ads with subtitles had an 11.31% lower Reach, they had higher 30-second views.
Conclusion: Facebook Video Ads With Subtitles Outperformed Those Without
Remember we were only basing this experiment on 30-second views—not clicks, free trials, paid subscriptions, etc. (They don't always correlate to every business and every brand on Facebook.)
Videos with subtitles had a 7.41% higher 30 second view rate; subtitles are the winner.
When I place the numbers into our statistical significance calculator (which helps us evaluate the validity of our data), the results come back at 100% statistically significant!
If you or I were to run this test again, we should see the same results and same difference in views.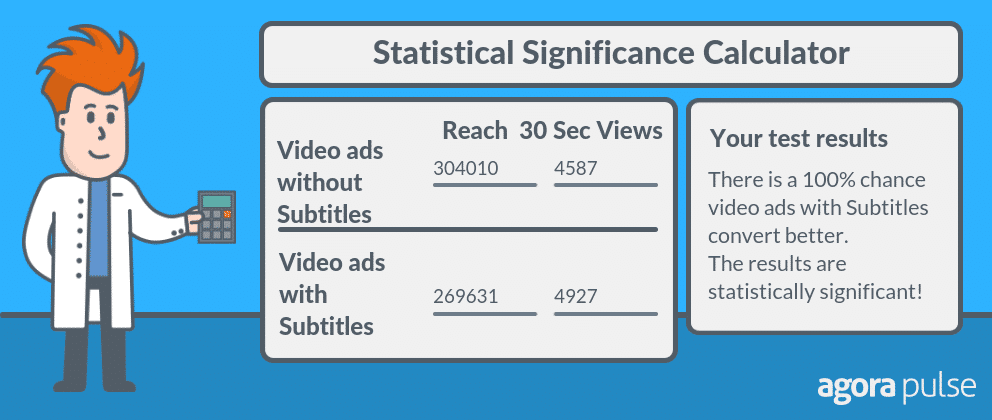 Based on our results you should continue adding subtitles to your videos.
More views mean more brand awareness and more potential sales in the future.
**Watch the Social Media Lab LIVE show related to this experiment:

Don't miss an experiment!
New experiments and exclusive content straight to your inbox