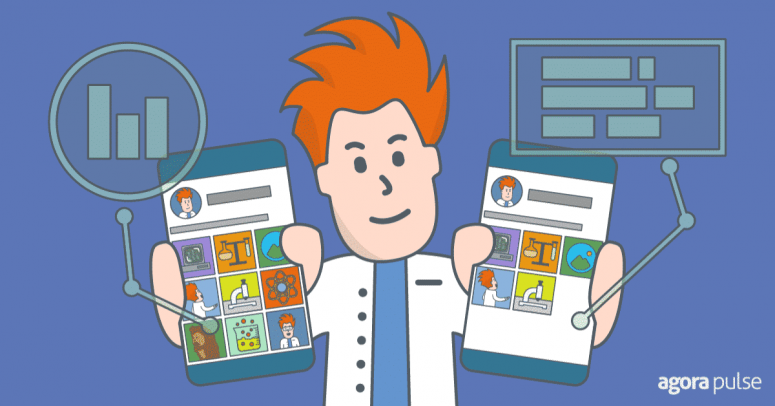 An Instagram Posting Strategy Experiment
An Instagram posting strategy is crucial to your social media marketing campaigns.
Without a proper strategy in place, your business cannot be successful on Instagram. Your business needs to implement many different tactics, while constantly testing to see what's working and not working on Instagram.
Consider these Instagram tactics tested at the Social Media Lab:
The list could go on and on.
But what about changing your Instagram posting frequency?
Instagram stated in a 2018 interview that posting too much doesn't hurt your page in the algorithm:
"No, we don't down-rank people for posting [frequently]. We do make sure your feed feels diverse so we may break up posts"
At the Social Media Lab, we wanted to find out whether changing posting frequency had any impact on the visibility of posts.
Neil Patel, New York Times Bestselling author and top influencer on the web, stated in a Forbes article: "Unlike Facebook and Twitter, posting frequency is not all that important for your Instagram marketing."
In the same article, Neal said:
"If you want to maximize engagement and generate followers, you can start posting on Instagram 10, 15, even 20 times a day. This will not negatively affect your Instagram account.
That is until you change the frequency. If you make a habit of posting several times a day and then transition to only a few times a week, you will start to lose followers and generate less engagement per post.
This means that the best posting frequency for Instagram is the posting frequency that you can consistently maintain for the rest of your natural life. Or at least until you sell your business or retire to a beach somewhere."
Neil Patel is a data-driven marketer, which leads me to trust his conclusions, but we still need to test this frequency change ourselves.
SHARE THIS EXPERIMENT!
Click To Tweet
Hypothesis: Cutting the amount of Instagram posts published in half will have a negative impact on Impressions or Engagement.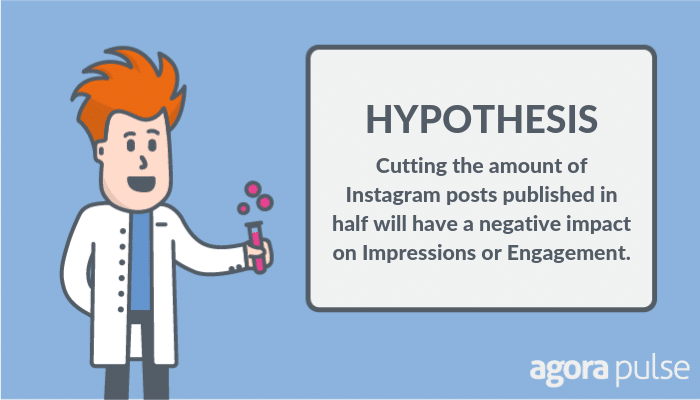 How We Tested Instagram Posting Frequency
*If you'd like to see a video version of how we tested watch our Social Media Lab LIVE show:
The schedule for twice per day posts looked similar to this on all pages. (I was also testing long vs short character posts for another test.)

I then posted just once per day for 10 days, alternating between morning and evening CST–again using Agorapulse to schedule the posts.

The Instagram accounts used for testing won't be named or linked to here because they are for testing and not to get our readers to follow.
They are in the following categories:
Trucks

Motivational Quotes

Fitness

Motorcycles

Animals
All accounts are well established with active followers.
Posts look like this: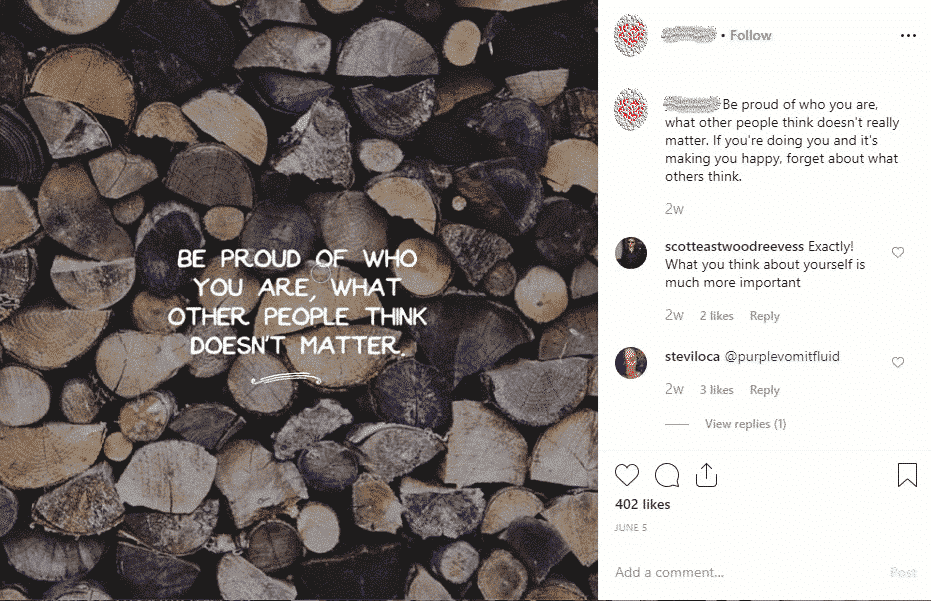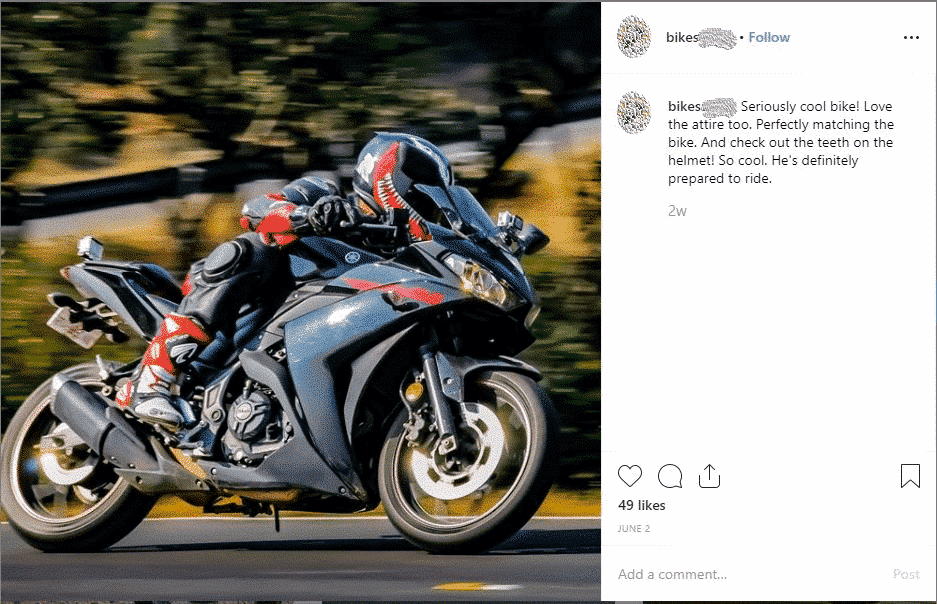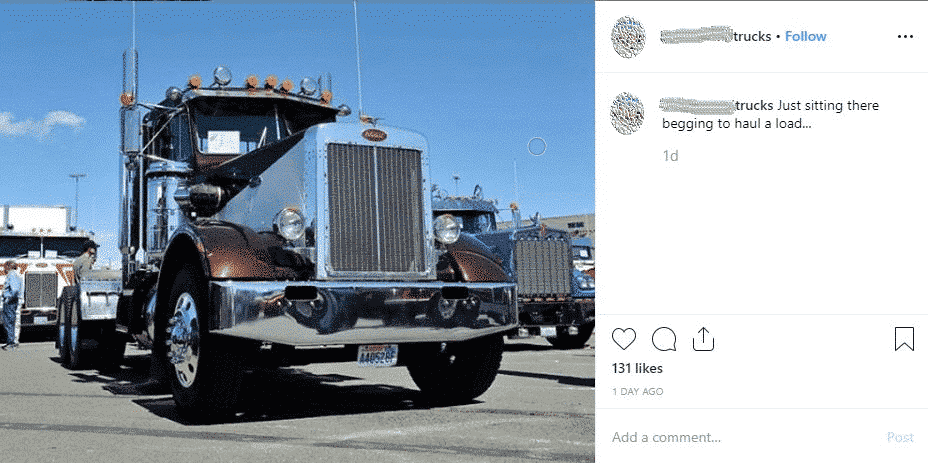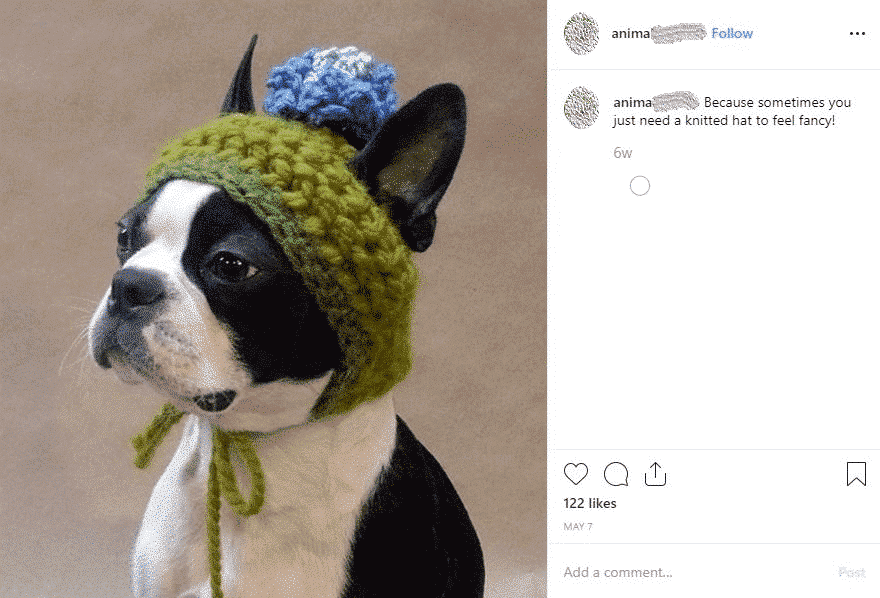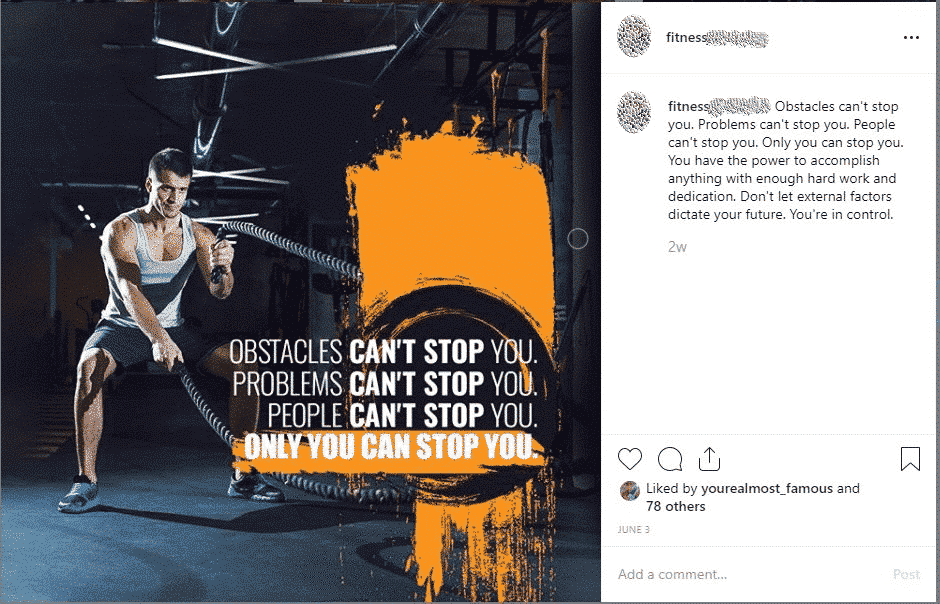 The data was then gathered 5 days after the last post had gone live–giving as much time possible to get engagement and reach.
The Data
On a per-account level, we get conflicting data. Some accounts had more engagement and Reach during the 1 per day testing, others during the 2 per day.
We even saw some with lower Reach on 1 per day but more Likes.
Testing on multiple accounts, across multiple industries, is imperative for proper research.
If we just looked at 1 account and drew a conclusion we would have false findings. This is why the Social Media Lab tested across these 5 various accounts.
When we combine the data, something interesting and quite surprising happened. The Likes, Comments and Reach were almost exactly even!
Check out the data averages:
Likes:
2 per day: 136.84

1 per day: 136.08
Comments:
2 per day: 0.90

1 per day: 0.92
Reach:
2 per day: 882.14

1 per day: 890.30
As you'll notice, these results are basically a tie. You can't get much closer than this.
Drawing a Conclusion After Reducing Instagram Posting Frequency by 50%
To ensure our results are accurate we removed the highest and lowest performing posts according to Reach. Which didn't change the differences significantly.
In fact, it made the results even closer.
The Social Media Lab concludes that reducing Instagram posting frequency by 50% has no impact on engagement or Reach metrics.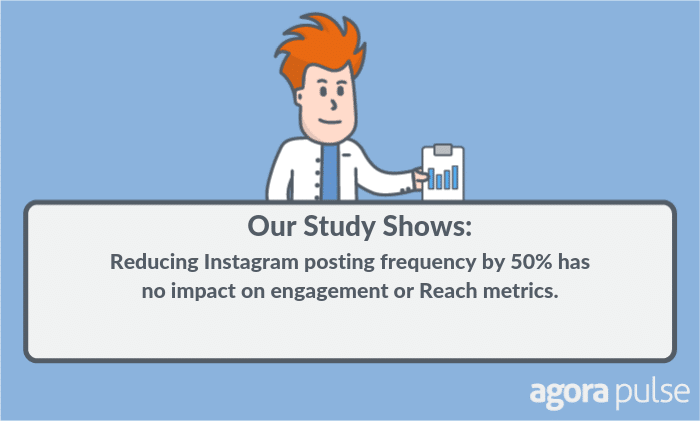 This is good news for Instagram account owners!
Sometimes, you don't have enough content to continue posting twice per day, and you need to reduce to once per day. Or maybe you were posting once per day and decide to move to just every other day. Or maybe you want to change from once per day to twice per day.
Based on the Social Media Lab data, you should see no drop in engagement or Reach by reducing your Instagram posting frequency by 50%.
Don't miss an experiment!
New experiments and exclusive content straight to your inbox