For social media managers this time of year is less about decking the halls with boughs of holly and more about planning for 2019.
The social media landscape is changing fast and with tougher KPIs, changing technologies and new techniques, it's more important than ever to stay ahead of our game. At Contentworks Agency we've already planned next year's social media strategies for our clients. So, I'm going to give you a sneak peak into what lies ahead with 10 social media predictions for 2019.
1. GDPR Seeps Into Social
I know you're sick of hearing about GDPR and I'm with you but it's relevant so let's get it out of the way first. Europe's General Data Protection Regulation (GDPR) came into effect on May 25 this year. In doing so, it began an overhaul of the data protection process giving users more authority over their personal data.
FUN FACT- If the famous Cambridge Analytica scandal had happened after GDPR, Facebook's fine would have been €1.4 billion.
In line with GDPR rulings, Facebook and the main social media channels made changes to the way advertisers can use data. For example, page visitors can now publicly see the adverts that are running in their region: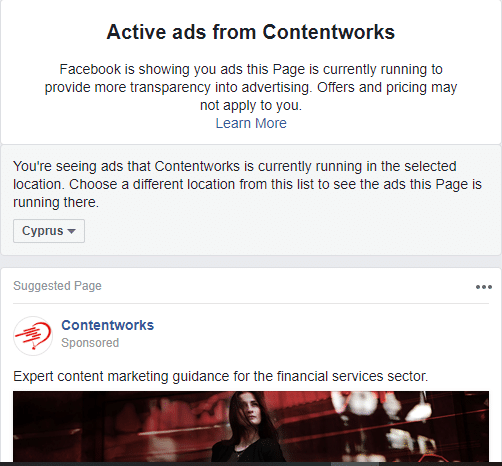 Similarly, page managers can no longer upload any old contact list for custom audience targeting. Custom audiences must now be opted in, approved contacts. Violation of this policy can leave you without a Facebook ad account so take it seriously if you're not already.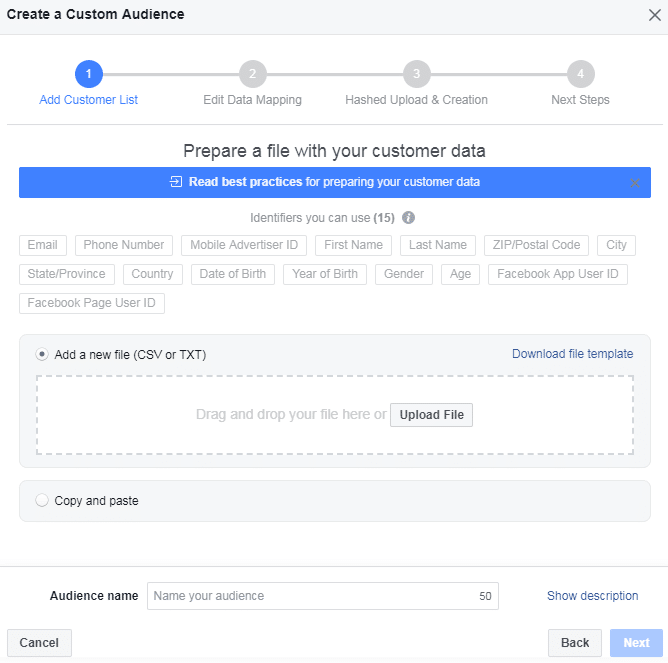 Takeaway: A massive tightening of social media advertising rules is probably coming
Right now, we can target end users based on a basket of measures such as their age, gender and occupation. This could soon be viewed as an invasion of privacy and even discrimination.
Organic social media marketing remains largely unaffected by GDPR but paid social media marketing methods will continue to evolve. Marketers relying heavily on paid ads will need to keep an eye on the latest rules regarding customer consent and data protection.
2. Social Media Storytelling for the Greater Good
Let's move away from the dark clouds of GDPR and onto something a little more fun. Let's talk about social media storytelling for the greater good.
Storytelling emerged in 2018 as a core technique for engaging consumers. But up until now a lot of storytelling was stored on blogs and websites and then shared to social media. I see 2019 being the year when storytelling combined with augmented reality is hosted on the main social media platforms. I also see 2019 as the year when brands align their storytelling with enacting positive social change.
Studies show that 92% of consumers have a more positive image of a company when it supports a social or environmental issue. And almost two-thirds of millennials and Gen Z express a preference for brands that stand for something.
Nike nailed social media storytelling even before the emergence of sophisticated AR technologies. In its Equality campaign it focuses on social change and inspires people to act. The message: by wearing Nikes or even interacting with them on social media, you are supporting the movement.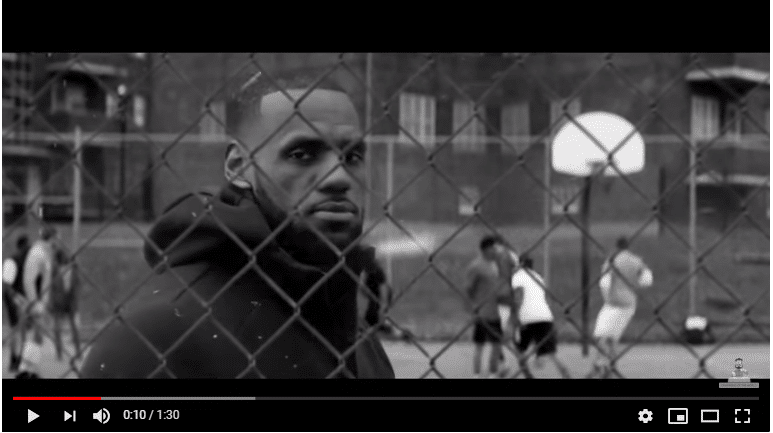 It was a powerful message that millions stood behind especially given that Nike donated $5 million to organizations advancing equality in US communities.
Takeaway: It's time to tell great stories
Finally there's a chance for social media managers to enact positive social change and it doesn't have to cost a fortune. If your audience is millennial or Gen Z they've embraced the push for social change. Shape your social media stories around your supported charities, community activities and local causes. Embrace 360 video and AR technologies to tell your story in the most engaging way possible.
3. Live Streaming Gets Authentic
Live streaming is going to be bigger and better in 2019 so if you're not already using it, you will want to start. 80% of audiences would rather watch a live video from a brand than read a blog. As an avid reader and writer, I find the reading drop off sad but also understandable. We are busier than ever, and video is just so easy to absorb without effort. One of my social media predictions for 2019 is to go live!
FUN FACT: In 2016, live streaming was already a $30 billion+ industry. It's projected to more than double in growth by 2021 to become a $70+ billion industry.
2019 will see a demand for more authenticity and personalization. Something that has been lacking in many key sectors such as financial services. Live streaming gives you the opportunity to present an intimate, personalized, and behind-the-scenes look at your brand.
Takeaway: Embrace authenticity (and do it live)
It's time to get key stakeholders in your company behind live streaming. I know it's tough. Fears over revealing too much and mistakes that cannot be undone will be at the forefront of your directors' minds. Start thinking about how you can film in your office, broadcast from your cafe or shop, live stream product launches and demonstrate product features.
4. Chatbots
I've got one word for you… Skynet.
Just kidding. Sort of.
The fears we had a few years ago about chatbots taking over the world have subsided. Apps like Messenger and WhatsApp are set to use chatbots even more to service customer needs in 2019. A chatbot is simply an automated chat program that sits on your website or Facebook Messenger and interacts with your customers to help them with requests. According to Facebook, there are already over 300,000 active chatbots so if your business uses Facebook but doesn't have one, you're missing out on a valuable tool.
FUN FACT: Only 19% out of 5,000 people surveyed had a negative perception of chatbots.
And social media channels are leading by example. Those of you using Facebook Business Manager will know that they actively use chatbots to communicate with advertisers. In fact Global research firm Gartner predicts that chatbots will power 85% of customer service interactions by 2020. And they can seriously boost your revenue. With 83% of customers saying that they need help at the point of purchase, a chatbot could improve your checkout conversion rate.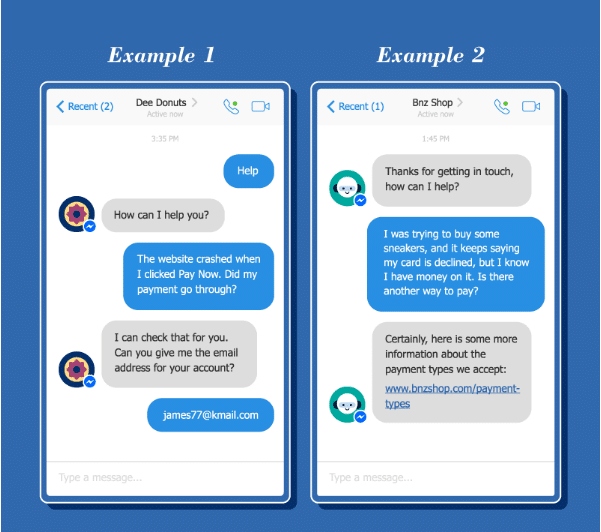 Takeaway: Embrace chatbots
Many people hear the word chatbot but cannot apply the functionality to their own business. In 2019 you can easily create a chatbot to answer the following questions on your Facebook page:
What are your opening hours/ delivery costs/ return policies?
What's the status of my order?
What are your payment options?
I'm having difficulties placing an order. Can you help?
Send alerts about cancelled events, time sensitive offers and emergency notices
It's time to put your chatbots to work enabling you to scale up your offering and provide higher levels of customer satisfaction.
5. Augmented Reality
Augmented reality is already a thing, but many social media marketers aren't using the tools available to them.
What exactly is augmented reality? Well a simple example is Snapchats facial features.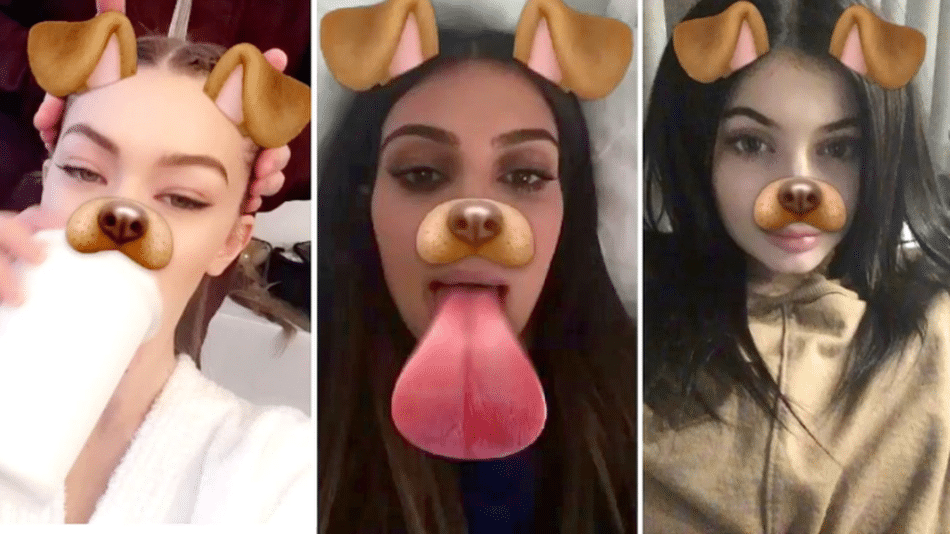 FUN FACT: It's estimated that the augmented reality and virtual reality markets will surpass $298 billion by 2023.
Expect to see more tools available to you in 2019 as Facebook has partnered with over 700 brands to achieve the company's AR plan. What this means in my social media predictions for 2019 is that marketers can have more fun with their audiences and massively boost engagement. You should expect to see more augmented reality marketing stunts going viral on social media too.
Check out Huawei's augmented reality bus shelter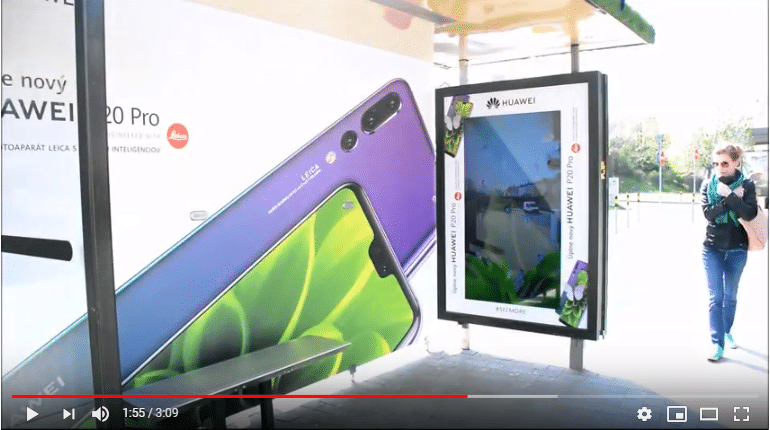 Takeaway: Tap into AR
One-third of consumers would make an immediate purchase if they could access an AR visualization of it first. Think IKEA and AR place or Sephora's Virtual Artist app which allows users to try makeup on digitally. Social media managers should take advantage of new developments in AR. Expect the cost of AR tech to come down in the next few years. But for now, utilize AR apps that are already popular rather than developing your own.
6. Voice Search Gets Louder
Remember when we used to ask silly questions to Alexa and Siri? Ok some of us still do #guilty. Technology has seen rapid improvements since then and smart speakers are rapidly becoming a common household accessory globally.
FUN FACT: The voice search market grew by a jaw-dropping 187% in the second quarter of 2018.
In 2019, our dependency on voice search will increase. In fact it's anticipated that 50% of all searches will be voice search by 2020.
But why does this matter for social media? It matters because social media platforms already show up in Google search if your keywords and search terms match. For example, if you wish to buy cakes, you might type "buy cakes online" whereas you may ask your voice assistant, "where can I eat cakes nearby?"
In 2019 and beyond, I expect social media networks to jump on the trend incorporating voice search into their offering. Just imagine if you could voice search Facebook for dress shops in your area or find the latest news.
Takeaway: Think about voice search when planning campaigns
If you're running AdWords campaigns, you need to think about voice search. Do your AdWords campaigns match the likely terms customers are searching for? Similarly, your social media posts can include more direct text that will match with future search functionality. Start optimizing your ads and onsite content for the future.
7. Marketers Will Invest Heavily in YouTube Influencers
Every time you see a sponsored video by someone with hundreds of thousands of subscribers, you're watching someone who's an influencer. We all know that influencer marketing is huge but vlogging by influencers is set to get mammoth in 2019. By reaching out to Influencers on YouTube, brands are getting instant virality for their products.
FUN FACT: On average brands pay $2,000 per 100,000 followers on YouTube. So, for a famous vlogger with 1 million followers you should expect to pay a minimum of $20,000.
Takeaway: Look for ways you can leverage influencer marketing
Influencer marketing can be pricey. Before you approach any YouTube stars to promote your brand, think about the following:
ROI. What do you want for your money?
History. How successful has the influencer been in the past?
Business fit. Does the influencer match your brand and its ethics?
What do you get. Will you get one video? Do you need to write the content? Will they promote it on other social media channels?
8. User-generated Content Will Rock Your Networks
User-generated content (UGC) is content created by unpaid fans which businesses can use to promote themselves. UGC comes in the form of photos, videos, memes and stories and is set to rise dramatically in 2019.
There are two reasons for this. Firstly, brands are busier than ever and UGC can really take some heat off their busy content teams. Secondly and most importantly, UGC improves word of mouth interaction, conversion and leads to a better perception of your brand on social media. Ask yourself this. Whose opinion do you trust more when it comes to trying something new: your friends' or a brand's?
Example: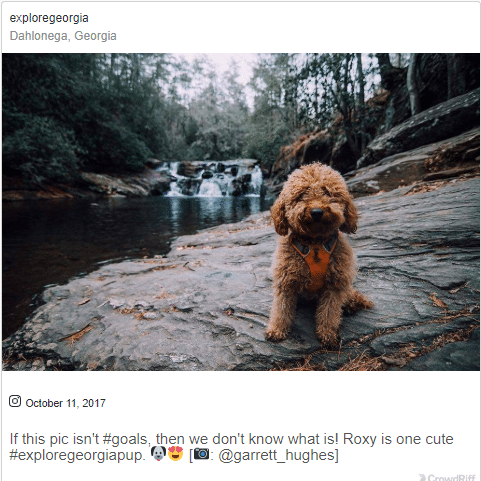 Explore Georgia reached out to millennial pet owners featuring photos of dogs from locals and visitors on their social media channels. By creating the #ExploreGeorgiaPup campaign, they amplified their fan base and created a bond with users. The campaign got over 3,000 uses of the hashtag in under a year and 14,000 visitors to their website. They also reached over 10,000 followers on their pet-friendly travel Pinterest board.
Takeaway: Invest in UGC
User Created Content is going to be big and there's some good news. It's easy and low cost to action. Four steps for a successful user-generated content campaign:
Design the concept and question
Figure out the best way to launch, promote and amplify
Curate the best entries and display them on your website
Share on your marketing channels
Pick a really engaging topic that your fans will feel passionate about and away you go. Remember engagement is key here so don't ignore submissions.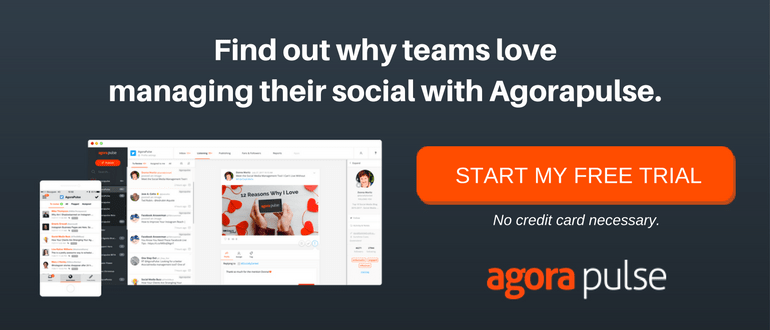 9. Instagram Will Overtake Facebook
Instagram has proven that it's the king of engagement in 2018 recently hitting a billion active users. It's also projected to snare $5.48 billion in ad revenue in the US alone next year. So, what does this mean for social media marketers? If your brand is on Insta then it's time to up your game.
As Instagram eats up more screen time for smartphone addicts, its value will increase. If you're not on Insta then it's perhaps time to revisit that decision. Could Instagram overtake Facebook? Facebook has 2.27 billion users, but this figure is falling due to privacy objections and of course the under 30 drop off.
Fun Fact: there are over 4 billion likes per day on Instagram, and each image posted gets an average of 23 percent more engagement than its Facebook counterpart.
Takeaway: Don't ignore Instagram
There are many Instagram trends for 2019 but perhaps the most significant is vertical video. Launched in June, IGTV is the new video app exclusively for mobile users. IGTV offers vertical video playback so it's suitable for Insta. Chipotle was one of the first companies to create and distribute a video on Instagram. In 2019, think Insta vertical videos and paying more attention to creating on the platform.
10. Twitter Will Get An Edit Button – Finally!
Ok so they never actually said that but I'm an optimist. In 2019 Twitter WILL get an edit button. And my social media predictions on this one are not entirely unfounded. A few months ago, make-up YouTuber Jeffree Star, who has over two million followers, tweeted the common complaint that Twitter need to add an edit option for posted tweets.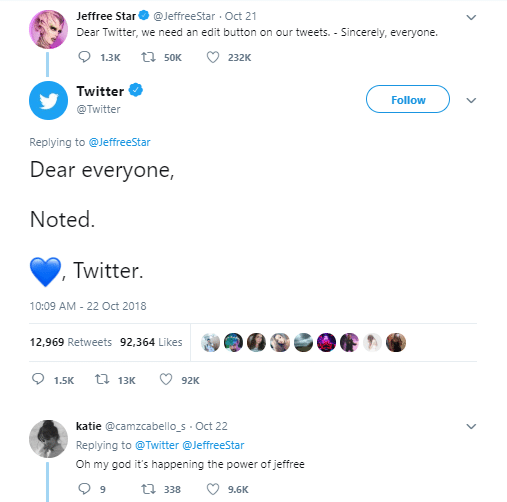 In a rare acknowledgement, Twitter replied saying the request had been "noted".
The "EDIT" feature is one that avid Twitter users have requesting for years. We all know that sinking feeling when a posted tweet gathers traction and you realize there was a spelling error in it. Currently marketers must either leave it there and face the trolls or delete it and start again. Some of Twitter's most influential users have lobbied for the introduction of an editing function. Even Kim Kardashian revealed she had pushed Twitter boss Jack Dorsey on the matter!
Takeaway: Make a wish
Keep your fingers crossed marketers. That is all.
2019 is set to be another rollercoaster year for social media marketers so it's good to get your strategy in place. Which social media predictions for 2019 are you most excited about? Comment below or tweet us your comments.