This post is part of a weekly series by Ravi Shukle auditing the best performing Facebook Pages to give you real life best practices that will help you improve your Facebook content strategy.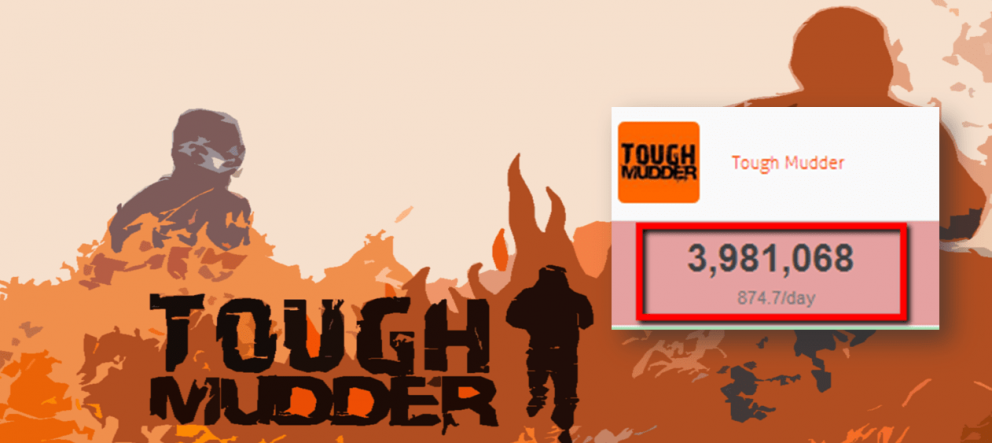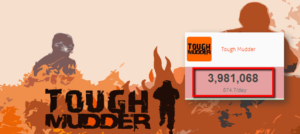 This week we're analyzing Tough Mudder, a 4 million fan sporting and events page growing by roughly 850 new fans daily without spending a dime.
And, they say organic reach is dead. Let's take a look at how they did it.
1) Highlighting fans through storytelling
Tough Mudder is a miles long obstacle course designed by British Special Forces to test strength, stamina, mental grit and camaraderie.
Their tactic- release a series of Facebook videos showcasing a participant's journey and personal experiences through the course.
//
Storytelling is a great way for your business to connect with customers and share your vision ~ Click to Tweet
Showcasing their brand through the eyes of a user has proven a great way to inspire others to take part, and build a passionate community of users who support each other (as seen in the video).
2) Keep fans in the know
If your business is location based, using Facebook events can be a great way to drive footfall to your company ~ Click to Tweet
Tough Mudder's use of Facebook events has empowered their fans to easily find and view upcoming events and select the one most appropriate for them.
They added a "Find Tickets" option with a Facebook connect button to all their events, which allowed users to not only sign up and take part, but also invite others and create teams within the event landing page.
Each user who elected to "Join" an event prompted a story within the newsfeed informing their friends about it.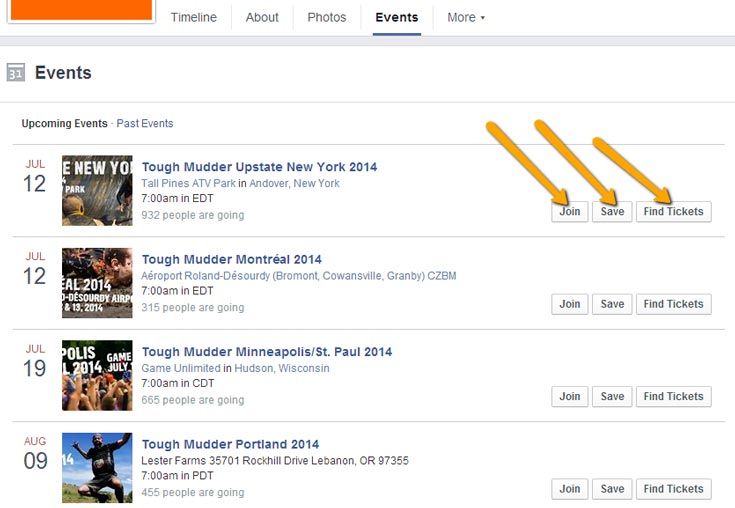 Here are some creative ideas on how your business can use Facebook events ~ Click to Tweet

* Highlight your store's latest promotions (e.g., 20% off this week! Come visit our store)
* Offer special deals to those customers who visit your store via Facebook (e.g., unique coupons)
* Share local events your business is attending
* Find local help or even bloggers for your business
* Celebrate a company milestone
* Invite users to your Webinar
* Invite users to a live chat / Hangout

3) Sparked conversation
To help boost engagement on your Facebook page, share content your fans are passionate about ~ Click to Tweet
Tough Mudder is a great example of a brand who knows their fans' key passion points and creates great content that resonates with them. This type of content is what built a dedicated and loyal community of "Mudders" proud to be part of their events and discussions.
They've created a series of quote-style images, articles and shared user-generated content from other Mudders to encourage and motivate fans.
The result- Tough Mudder's page currently boasts a total of 194,332 interactions on the page with 4.9% of fans engaged per post.
Nice, huh?
4) Encouraging social sharing
Using Facebook apps is a great way for your business to increase its word of mouth ~ Click To Tweet
Tough Mudder created a Facebook app allowing fans to share a selection of images they would like to have featured in a personalized film titled "Most Interesting Mudder."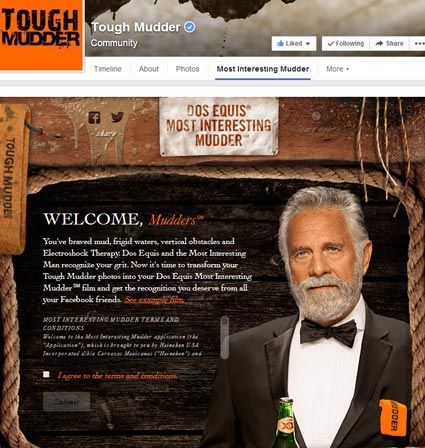 The app makes it easy to share these videos with friends on Facebook, Twitter and email via a unique link.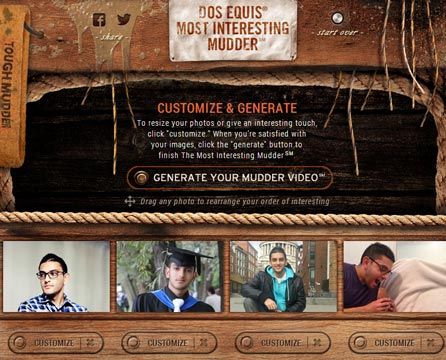 Once the images were selected, fans could then generate their very own Tough Mudder video by selecting "Generate Your Own Tough Mudder Video."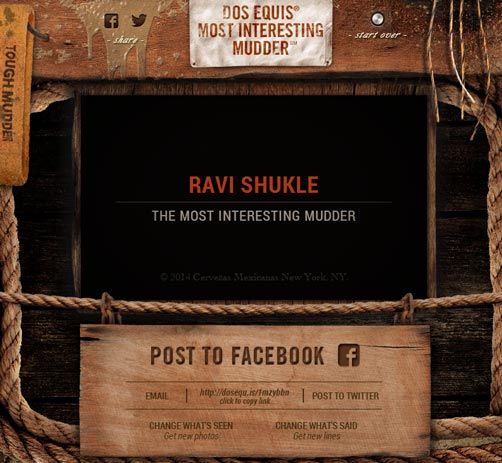 The result- fun! And, increased engagement, word of mouth and increased brand awareness.
How do they compare against the "big guys?"
When auditing a Facebook page's performance, we always compare it head to head against the big brands competing in their space. In this case, the sporting and events Industry:

The key takeaways from the competitor analysis reveal the following :
o
Relative to the total number of fans Tough Mudder has one of the highest fan post numbers with over 34 fans posting to on their page every day
o
They achieve 2,412 Facebook interactions per post more than doubling the interactions with it's competitors who have a similar fan count.
o
They have achieved one of the highest interaction numbers by posting on average 1.8 times per day!
o
Amongst competitors with a similar fan count Tough Mudder has one of the highest engagement rates at 1.3%
What could they do to improve?
Tough Mudder is doing a great job posting, on average, 19 times a day and engaging their fans through events and storytelling — however, here are a few tweaks they could make to help give them the edge:
o
Create more Facebook competitions to help capture leads
o
Create cover image descriptions to help drive traffic back to their site
o
Get more feedback from fans by asking questions & sharing their top tips
Key takeaways for you
Now that we've gone through & broken down the key ways Tough Mudder use storytelling to attract and engage their fans, here are a few key actions you can take today to help share your business' story and build passionate fans:
o
Highlight your fans through storytelling – showcase their interactions with the business (e.g., testimonials, products purchased or key solutions your business has solved for the customer).
o
Create a Facebook event to let your fans know about upcoming events in your business – these can be both online or offline events.
o
Share content that your fans are passionate about. Find out why they enjoy connecting with your business and share more content surrounding this topic.
o
Use Facebook apps to encourage social sharing and capture leads.
What stories are you sharing about your business? Comment below