If you have ever used stickers on Instagram stories, you know how many options there are. Remember when Instagram released selfie stickers and geostickers? Instagram hasn't stopped there. Recently, the company launched a new interactive sticker called Instagram Polls.
Instagram Polls is still such a new feature that you might be stumped on how to use it and gain value from it for your business. Here are four ways to use the Instagram Polls feature, with examples.
1. Create a Sense of FOMO
Nobody likes to feel FOMO (fear of missing out). Fear of missing out is the fear that if you don't go to an event, your friends will go, and talk about how amazing it was, and you'll regret not being there with them. The best way to get people to your event is to cause your followers to feel that FOMO.
For example, Girls Who Code posted an Instagram Poll asking followers if they were at the Grace Hopper Celebration. To participate in the poll, you would either vote "yes" or "no."
Girls Who Code was likely not taking an RSVP through this poll. So why would they use this feature?
It's all in the psychology of the viewer. Tapping "yes" could result in a sense of accomplishment or a feeling of being part of the community. Tapping "no" is an active vote for not being there.
Usually missing an event is passive–you don't attend either because of forgetfulness, lack of interest, or lack of knowledge that the event was happening. However, the poll introduces a call to action that makes active the choice to attend or not attend. While an event poster could be ignored, a poll asks the viewer to tap their finger on a choice. The result is a greater awareness of the event and a possible increase in FOMO for people who would have to vote "no."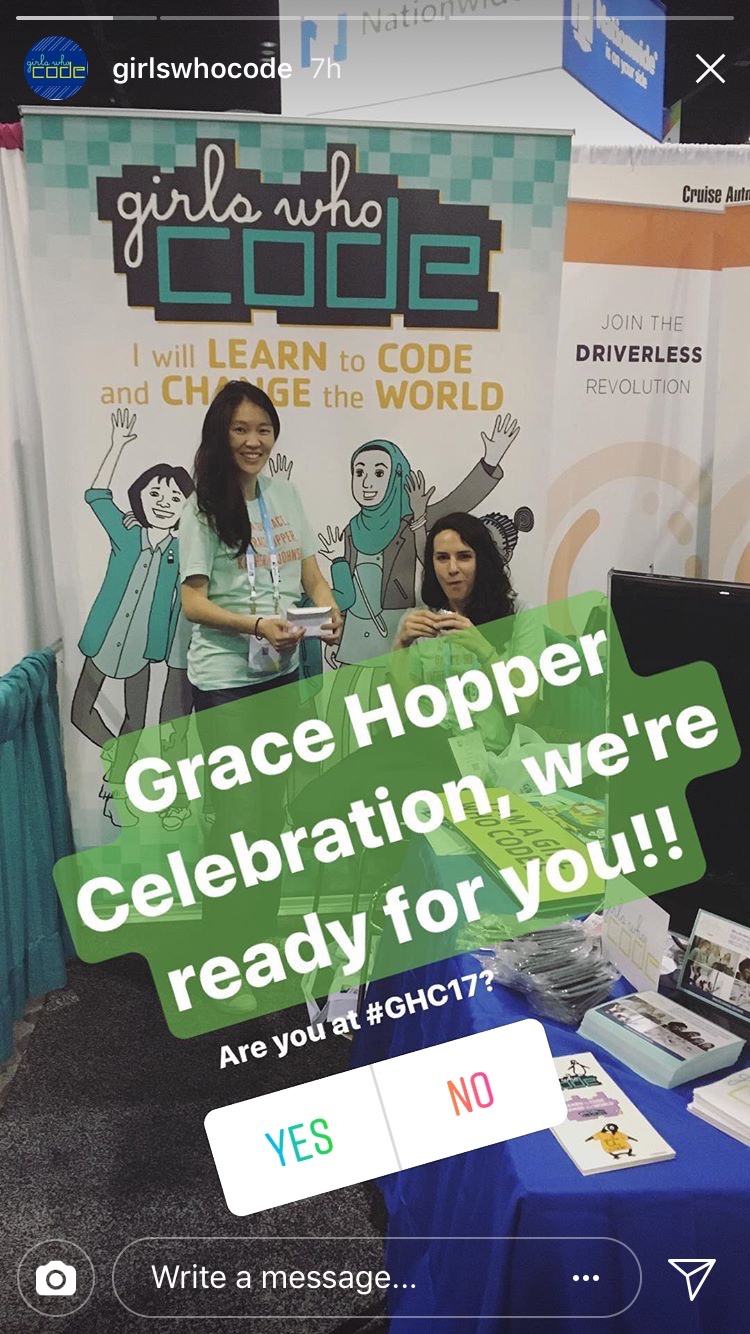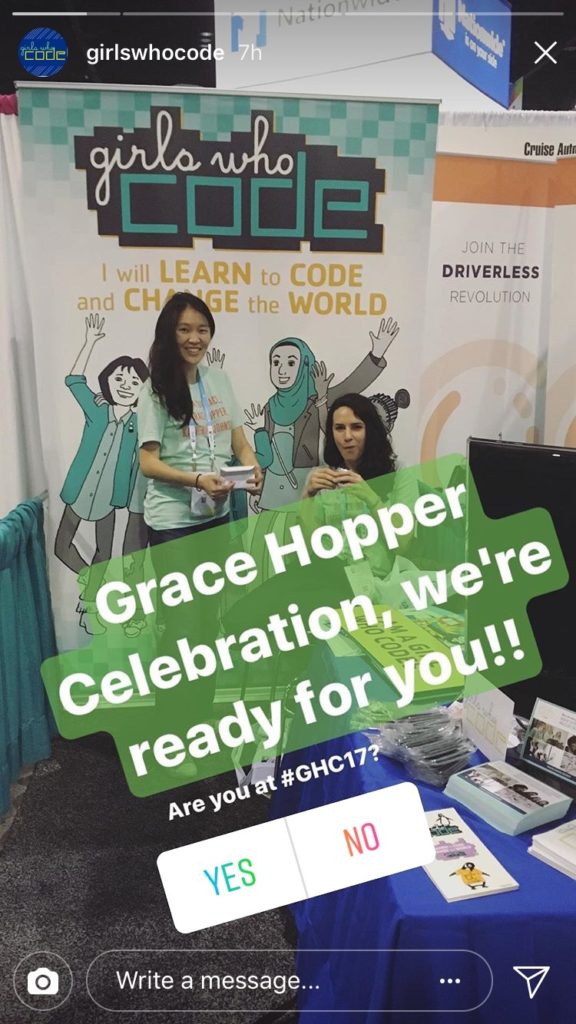 2. Invite Followers to Think about Your Brand
Often an initial goal of a brand is to gain awareness, meaning get more people to be aware that your brand exists. After that, another goal could be to keep your brand top of mind. This means that people are not just aware your brand exists, but they are thinking about it. This means keeping people engaged with the culture of your brand, the visual cues like logo and colors, and the services and products your company offers to consumers.
MailChimp keeps their mascot, Freddie, top of mind by including him in Instagram polls. The consumer feels like an insider when they are not blasted with impersonal promotions, but instead is asked to vote between personalities of the mascot. This is a creative way to have consumers spend a moment thinking about their branding.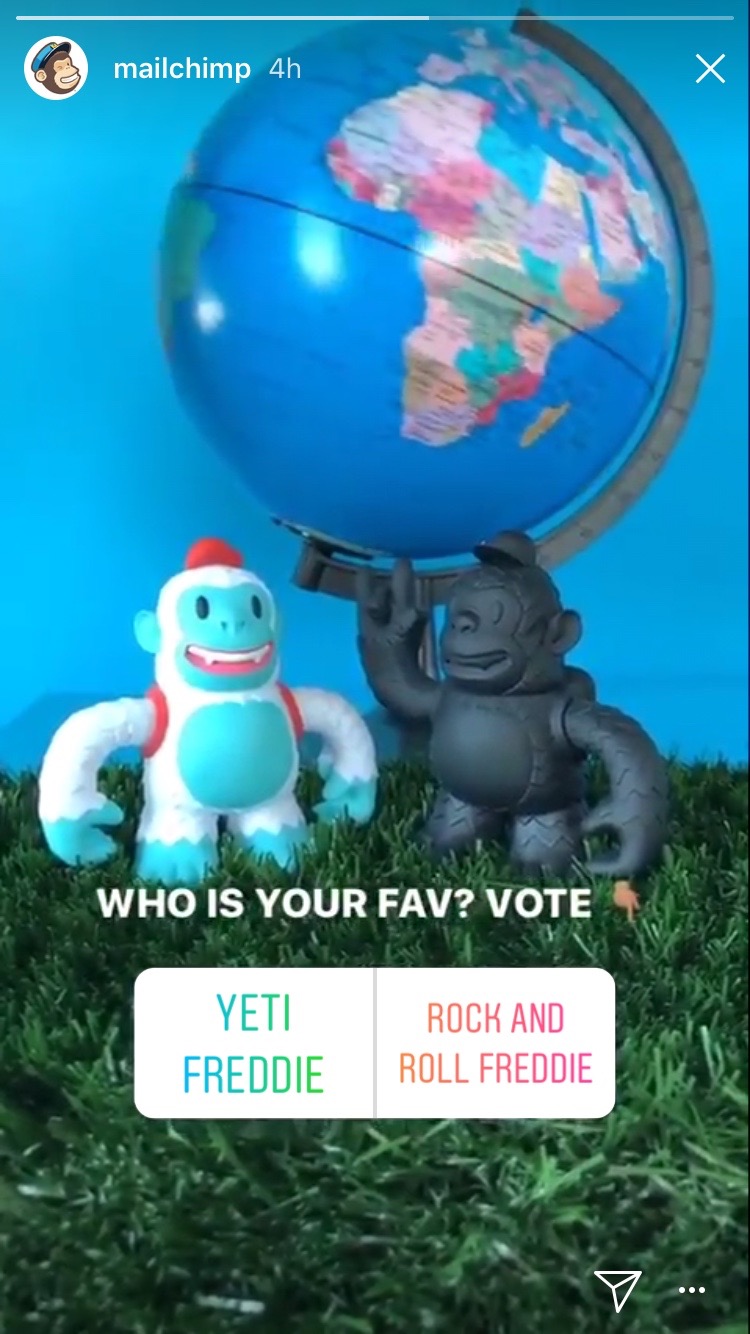 3. Get Insights about Consumer Preferences
One of the benefits of Instagram Polls are their simplicity and brevity. When you are looking for a pulse check from your audience, and do not have the resources for focus groups and ten-page surveys, an Instagram Poll can offer some interesting insights. While it's not incredibly scientific, it does allow you to see what resonates with your customers, especially if your company does a lot of social selling through Instagram.
One way to use Instagram Polls is to gauge interest from your followers. If you do not have the space to keep a full inventory of both types of products, you can use polls to get a really rough idea of what people might choose when they shop. A product insight gained from an Instagram Poll might be an answer to the question "Which color might sell out first?"
See what Rothy's does here?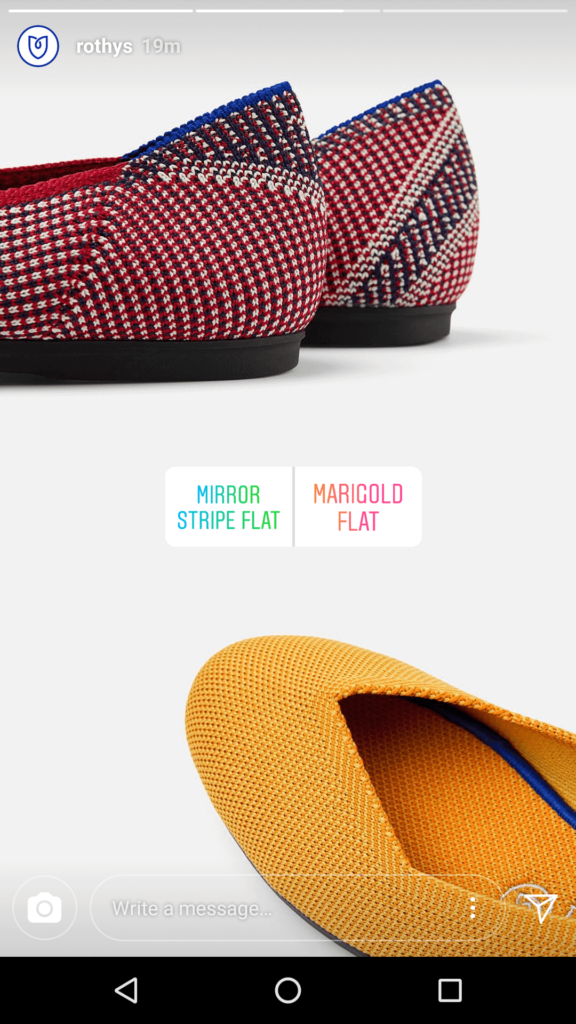 These votes might offer them a peek into consumer tastes that may impact their inventory volumes.
4. Give Followers a Softer Sell
While a "buy this now!" or "20% off!" sign is a direct call to action for the consumer, sometimes a soft sell comes across as less abrasive and invites more curiosity about the product.
Imagine posting a poll that asks users to choose between two products. (Think of the example in #2, for instance.) This might be a way to make consumers aware of new products–you're really asking them to look at the products, but you are presenting the content as a poll. The action comes across as asking the consumer about their preferences rather than telling him or her what to do.
Remember the End Game
There are many creative ways to use Instagram Polls. How you use them depends on your business goals. What are you trying to achieve? While this feature is fun, think beyond the format of silly quizzes and use this feature in a way that supports your business.
Have you started using Instagram Polls? How do you use them? What value have you gained from experimenting with this feature?
[hidden_pin]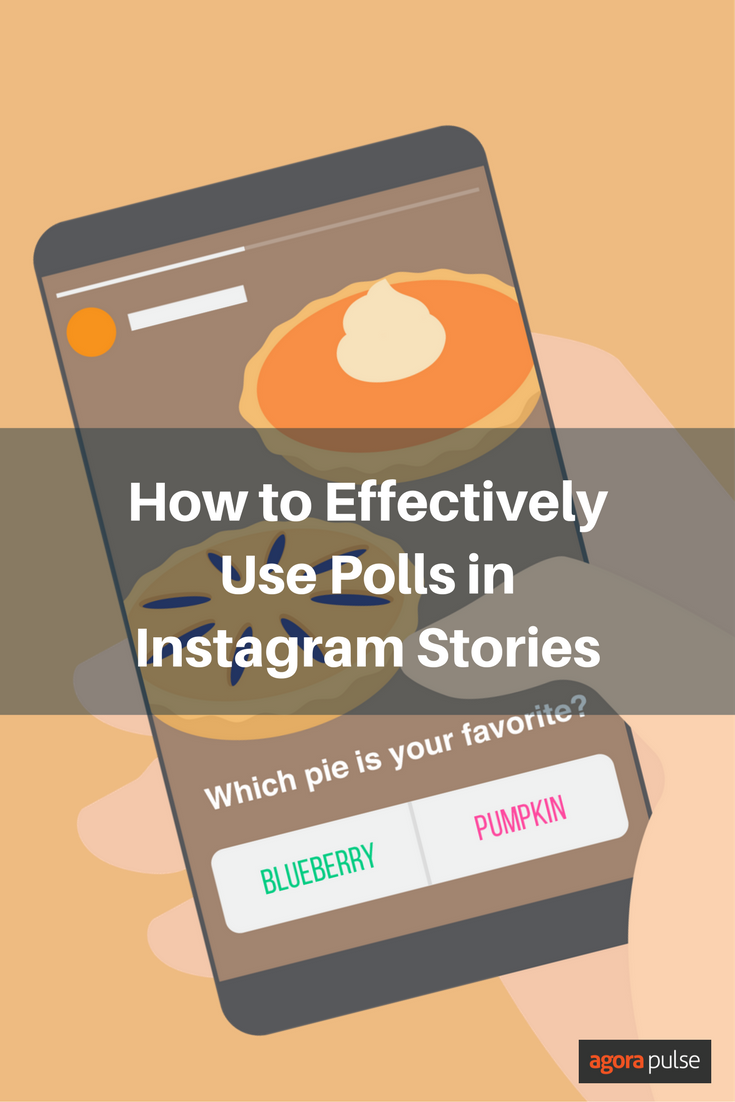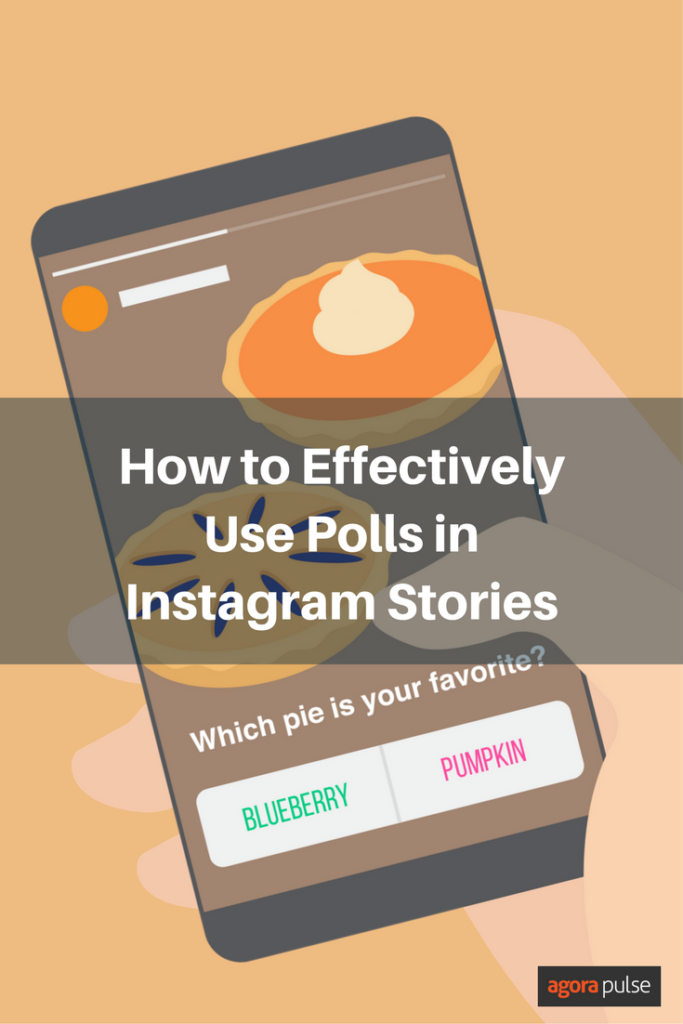 [/hidden_pin]