Social media is a natural choice for companies looking to increase brand awareness and expand their outreach.
But what happens if you need to promote banned products on social media? I'm not talking about illegal drugs or copyrighted movies.
I'm referring to the growing list of regular products and services banned by mainstream social media channels.
At my agency Contentworks, we focus on content marketing for the financial services sector. The recent social media clampdown on crypto-related ads has certainly thrown a spanner in the works.
Once Facebook announced that they would prohibit ads that "promote financial products and services associated with misleading or deceptive promotional practices," it seemed likely that other social media platforms would follow suit. They did, with Google, Instagram, and Snapchat following the lead.
More recently Twitter founder and CEO Jack Dorsey gave the nod towards a complete ban on crypto advertising, beginning with this tweet: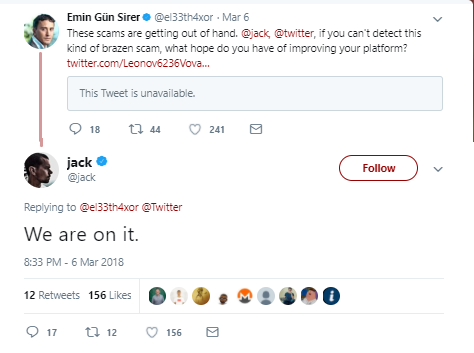 What Exactly is Banned on Social Media?
If the product you're promoting is mainstream, you might not be aware of the extent of banned products on social media. Most of the following products are allowed to have a presence on social media but are being excluded from any kind of advertising.
Let's look at the products banned on Facebook and Instagram as they mirror most of the products banned on the other major networks.
Related Post: Social Media Management 101
Banned products on Facebook and Instagram
Tobacco products and related items
Online pharmacies
Alcohol or alcohol related products
Unsafe supplements, as determined by Facebook in its sole discretion
Sensational content, as determined by Facebook in its sole discretion
Controversial content, as determined by Facebook in its sole discretion
Adult products or services (except family planning and contraception)
Dating services, apps or related sites
"Risky" financial services products and cryptocurrencies
Regional lotteries
Get-rich-quick schemes, pyramids and MLMs
Subscription services with auto renew options
Firearms, weapons, ammunition, or accessories
Securities alleged insider tips
Adverts containing before/after photos- eg weight loss or cosmetic surgery
So, you can see that there are some seemingly legitimate products on that list. Pretty much everyone who's single uses dating apps, right?
The Do's and Don'ts of Promoting Banned Products
If you're a social media manager pacing the room wondering how you can promote a banned product, here's what you can and cannot do.
Don't ignore the rules
It sounds obvious, but don't ignore the rules in the hope your ads will slip through the net. They won't. And if they do, they will quickly be deleted, and your account may be suspended. It's never pretty and really isn't worth the risk, especially if you're running multiple ads.
Don't use banned terms
If you're willing to risk it and try to run an advert anyway, then don't use any banned terms. If you're in fin-tech, avoid terms like ICO, crypto, cryptocurrencies, loans, forex, and binary options. Look into safer alternatives like blockchain, fin-tech, and technology.
Don't link back to prohibited content
If you think you can boost a seemingly unrelated post that links back to a landing page about your product, think again. You will be caught out– if not immediately, then eventually. Social media networks have got better at checking associated links and respond faster to flagged or reported posts.
Don't forget your industry regulations
Banned products often have associated regulations of their own and failing to adhere to them can land you in a world of trouble. Regulators often check social media for violations so always learn the rules before you write anything online.
Do go live
Live video is still a crowd puller on Facebook so if you're promoting a banned product you're going to want to try it. In a recent experiment by Agorapulse's Social Media Lab, a Facebook Live video had a 35% higher reach than the uploaded video.
Remember, you don't need to talk about your banned product. You can go live from your office and do a meet and greet session with key employees, or go live for an event or seminar.
Do go visual
If you're marketing a banned product you need to get creative. Everything from graphics and charts through to sharable infographics can help extend your reach. The more shares your image gets, the higher your reach will be, even without paid advertising.
Do quizzes and competitions
Your followers love a good quiz and while your social content should be compliant, your prizes and giveaways can be branded.
Social media regulators can't clamp down on the gifts you send to followers if the implementation of your contest adheres to their rules. In fact, if your quiz questions are seemingly unrelated to your banned product then you may even be able to boost. Networks can, however, clamp down on your marketing messages so be sure to phrase everything carefully.
Do host events
An event is a great way to promote your business without worrying about online regulations. Where does social media come in? You can always take part in, sponsor, or promote a specific event such as a garden party or food market without ever mentioning banned words or your controversial product.
Do connect with influencers
Influencers can be a goldmine for your product even if it is banned by the social media networks. The more influencers are talking about you, the more exposure you'll get without having to place ads that are likely to get blocked. Influencer marketing generates as much as 11 X the ROI of banner advertising, improves brand perception and increases spend.
Do create respectability and credibility for your brand
With so many scams online at the moment, it's crucial to foster respect and credibility for your brand. In fact, within the banned list above, there are many legitimate companies tarred by the reputation of the others in their sector. Focus on corporate social responsibility, legitimate industry accolades or awards, and reputable third-party guest posts or reviews.
3 Brands Rocking Their "Banned" Status
If you're trying to promote banned products on social media, don't despair. Plenty of big brands are rocking social media, even without the product advertising! Let's take a look at three big names who are doing just that.
Budweiser
Budweiser, an internationally renowned beer company, has been rocking social media for some time now. That's despite the fact that it sells… gasp… beer! The advertising of alcoholic products is not allowed on the main social channels and yet the brand has nearly 15 million engaged Facebook followers and thousands more on Twitter.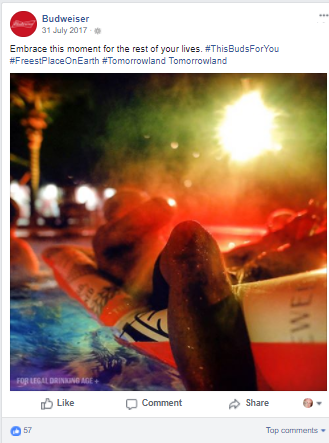 Takeaways from Budweiser
1. Add appropriate disclaimers to your images and videos to avoid any regulatory issues.
2. Share SFW and relatable images that your target audience will want to share.
3. Celebrate popular holidays in your target regions to subtly embed your product into them.
Tindr
Love it or hate it, Tindr is one of the most popular dating apps on the planet. Yet the promotion of dating services is banned on mainstream social media channels. Tindr has 1.5 million Facebook likes and a further 117k on Twitter.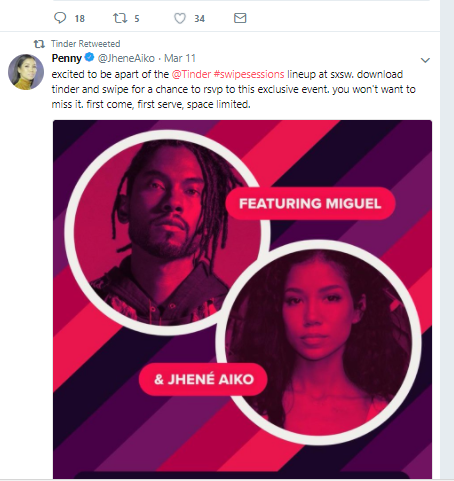 Takeaways from Tindr
1. Fully embrace influencer marketing, choosing celebs or known figures in your sector who have a large follower count.
2. Always answer fans by retweeting, replying and answering questions.
3. Use on-brand images and videos to continually reaffirm your status on social media.
E-Cigs
Whilst cigarettes have been excluded from social media advertising for some time, more recently, e-cigs and other associated products joined the queue. With 10K fans and a seemingly high organic engagement rate, this brand doesn't seem to be deterred by the ad ban.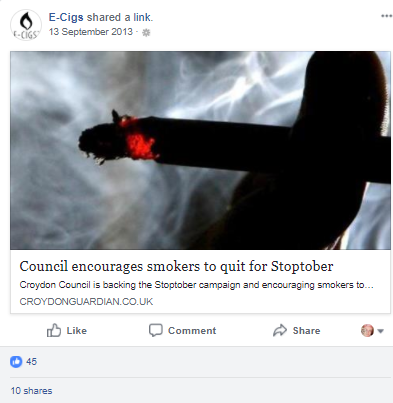 Takeaways from the E-Cigs
1. Share relevant newsworthy articles to your social media pages like the one above.
2. Jump on hashtags like #NoSmokingDay #QuitSmoking and #SmokeFree. You can also broaden out to other relevant hashtags such as #Fitness #Health and #Wellbeing.
3. Share success stories and reviews from your fans to add credibility and authenticity to your messaging.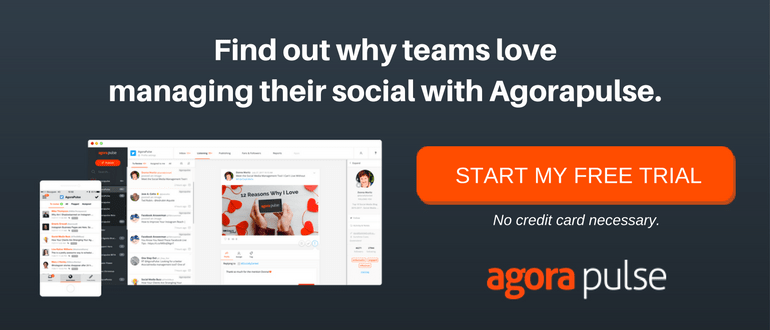 Promoting your products on social media
Promoting banned products on social media isn't all doom and gloom– it just requires additional creativity and effort.
Do you promote banned products on social media? Tweet us and tell us about it.