Chances are, if you're trying to market your business, you will be introduced to a "social media guru" who will purportedly take your Facebook page to otherworldly heights.
Before you hand over a penny to this person, listen up.
Anyone who calls themselves a social media guru — or doesn't dismiss someone else who calls them a guru — is probably not in the social media trenches, consistently producing good results using legitimate and ethical techniques.
So if you're in the midst of a guru, be a good consumer. Politely listen to what they say — then do your homework. Gurus have burned the best of us — including these five leading social media marketers.
Related Post: Social Media Marketing 101
Learn from these stories.
The worst advice I got from a so-called social media guru was to link my Twitter to my Facebook so that my Facebook posts would also be tweeted out.
It's bad advice because they are different platforms with different audience and especially different formats. As Twitter only allows for 140 characters per tweet, most Facebook posts get cut off mid-sentence when converted to a tweet. The same happens with pictures – It looks ugly and serves no purpose. Instead, use a scheduler and adjust your message to fit within Twitter character limit and update the size of the image too!
The message can be the same (or similar) however you should take the time to adjust how you present it to your audience on each platform.
One of my clients got advice from a "LinkedIn Expert" to download the contact details all of their connections from LinkedIn, upload them to Mailchimp and then send them emails at least once a week promoting their stuff.
This advice didn't even include providing any value in those emails. They were meant to be purely promotional, as apparently people don't have time to read your blog posts or listen to your podcasts, so you should just cut to the point and let them know what you have to sell.
Aside from this being against the CAN-SPAM Act, it's just not cool and one of the best ways to destroy your relationships with those people you are connected with on LinkedIn. This advice is actually one of the best ways to make sure those people never choose to do business with you in the future.
If someone adds me to their list after connecting with me on LinkedIn (or anywhere else for that matter) without my consent, it's an immediate "unsubscribe" from me and I always make sure that I mark that I never opted in to receive the email, which can negatively impact the deliverability of their future emails to other people if too many people are doing similar for them within their email marketing system. I then remove them as a connection on LinkedIn as I don't want to do business with people like that.
If this spam-through-LInkedIn tactic is part of your social media strategy, stop now!
In recent years, the social media industry has been flooded by so-called "social media gurus." In recent months I have noticed an influx of courses claiming to teach you social media management in one day and even give you a certificate.
One recent course contained an entire module entitled "Earning a guaranteed income from Facebook with just 1 hour per day." It's so misleading for newbies. Social media takes hours of dedication and if you are planning to earn an income, you will need to spend a lot longer than an hour.
The worst thing is, people actually pay money for these courses! My advice is to read free articles online, practice lots with your own Facebook page, follow some top influencers, and don't splash your cash on meaningless certificates!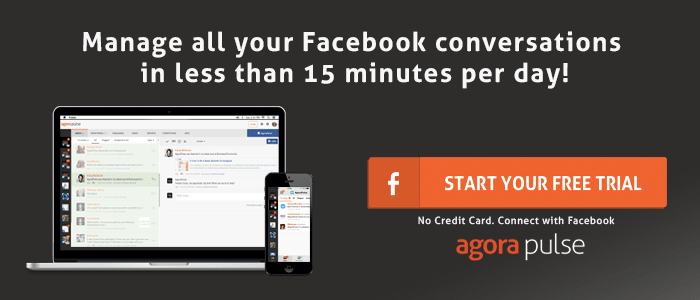 The worst piece of advice I was ever given from a social media guru was to set an end date for all social ad campaigns on let them just run on autopilot.
Setting an end date for campaigns is something I often recommend, but to "set it and forget it" is not. Within several days of a Facebook Ad campaign, for example, your frequency can skyrocket in no time, and you'll end up spending a lot of money on campaigns that have already reached their maximum potential. Watch your campaigns, and if they start to drop off, pause them, revamp them, or know that you need to watch them very closely.
The worst advice I received was 7 years ago, when I had just started out as a Social Media Marketer. I was told, "You don't need a strategy for social media."
Thankfully, I didn't follow that advice. It would have proven to be catastrophic!
Social media marketing without setting a goal or a deadline means inviting frustration, disappointment, and failure of an entire campaign. You have to have a strategy in place if you want to achieve best results without wasting your efforts and resources.
Even if you don't get the desired outcomes at first, you can at least learn from the failures and make a comeback with a better strategy next time. It will also help you understand the key areas where you need to focus more and how to drive results more efficiently.
How have you been burned by a supposed "social media guru?" Let us know in the comments!