Tracking progress (or lack thereof) is important in almost every part of a business. But when in regards to social media marketing, it can be confusing to figure out what numbers matter, which don't, and what you should actually be presenting to your clients.
In this post, I'll break down some important metrics to include in your social media reports.
Table of Contents
1. Likes and Follows
Although likes and follows can be considered "vanity metrics," they are still important because they reflect brand awareness, potential reach, and whether people like your content enough to follow you.
Keeping track of your followers can give you a heads up regarding whether your social media strategy is working, so be sure to include these data points in your social media reports.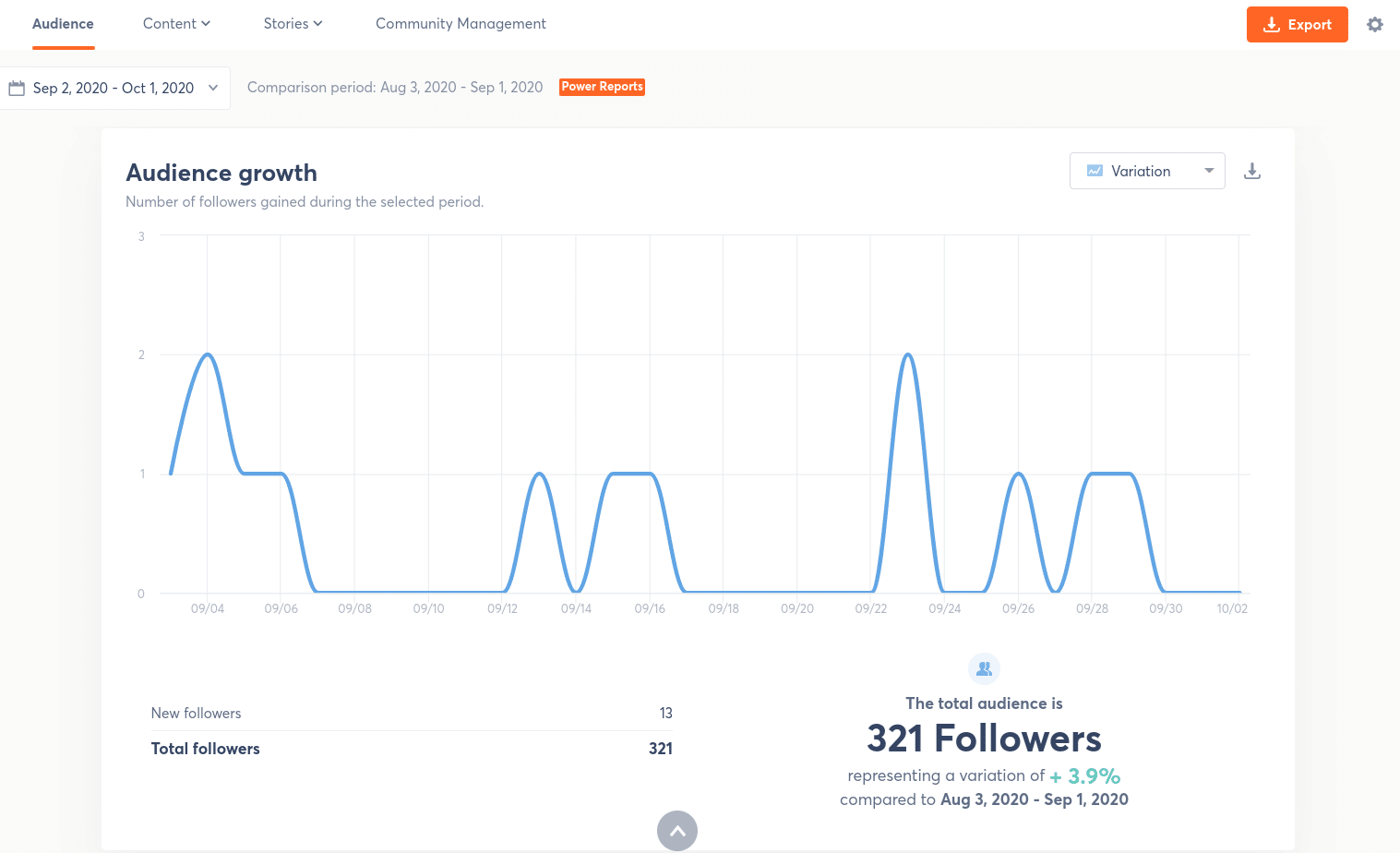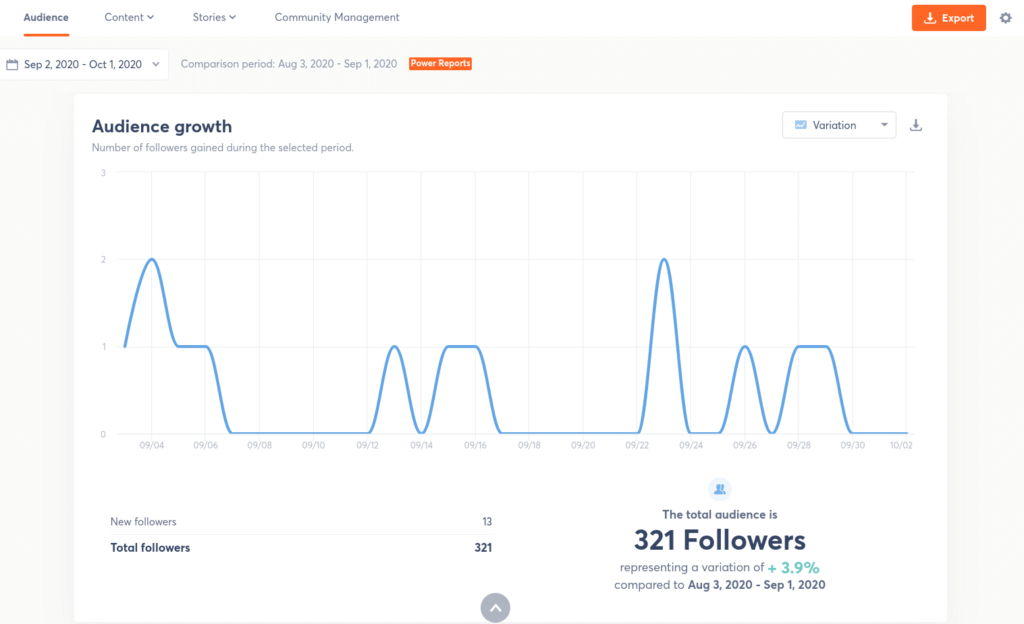 2. Reach and Impressions
Reach and impressions usually pertain to the potential number of people that have seen your social post on a particular network.
This number is important to include in social media reports because it helps you and your client understand your posts' visibility beyond the amount of followers you may have.
This also helps put the number of people who have engaged with your posts into perspective.
Taking note of how this number fluctuates gives you insight on whether your overall strategy or content needs to change (or not).
Related Post: Social Media Management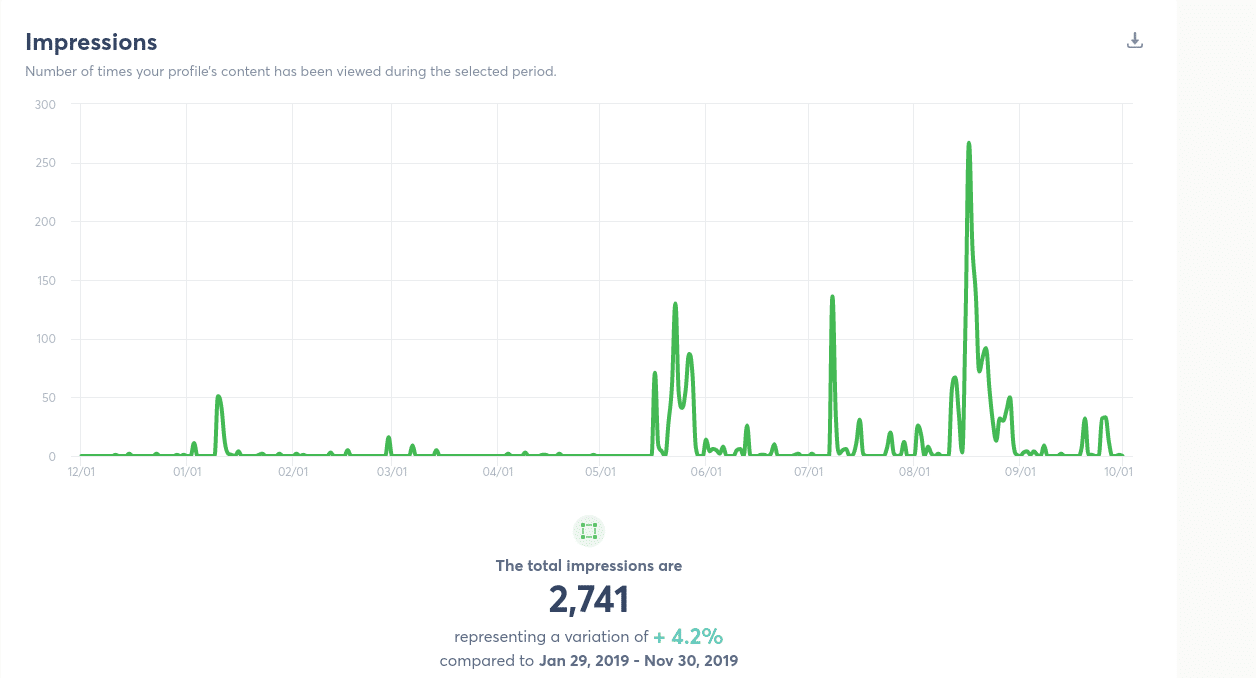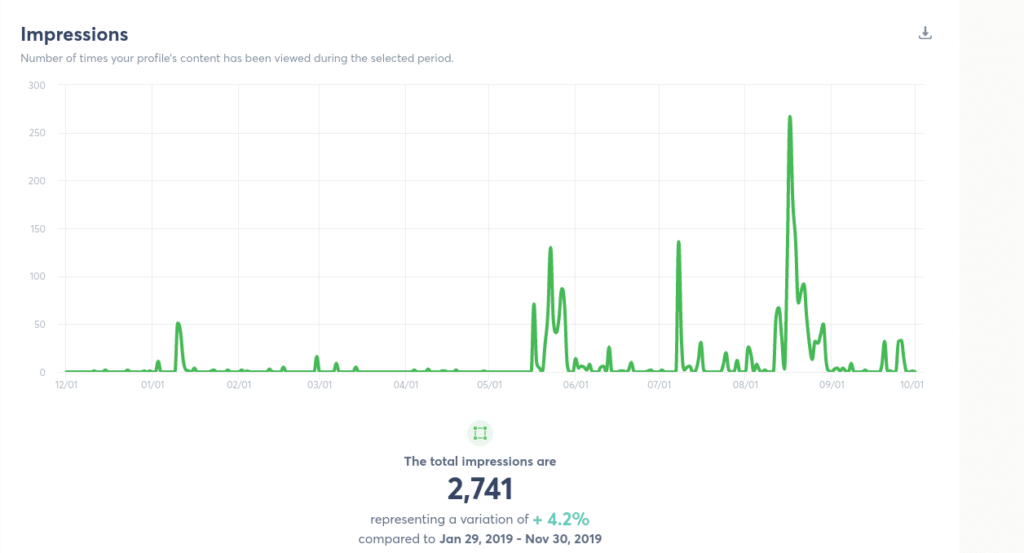 3. Post Engagement
One of the most important and useful metrics to include in your social media reports is the number of engagements your accounts have garnered. Engagement can be broken down in many different ways including engagement per post, engagement per follower, and total engagement.
I consider these the most important metrics because they show if your content resonates with your audience and how many people are interested and interacting with your social media accounts and posts.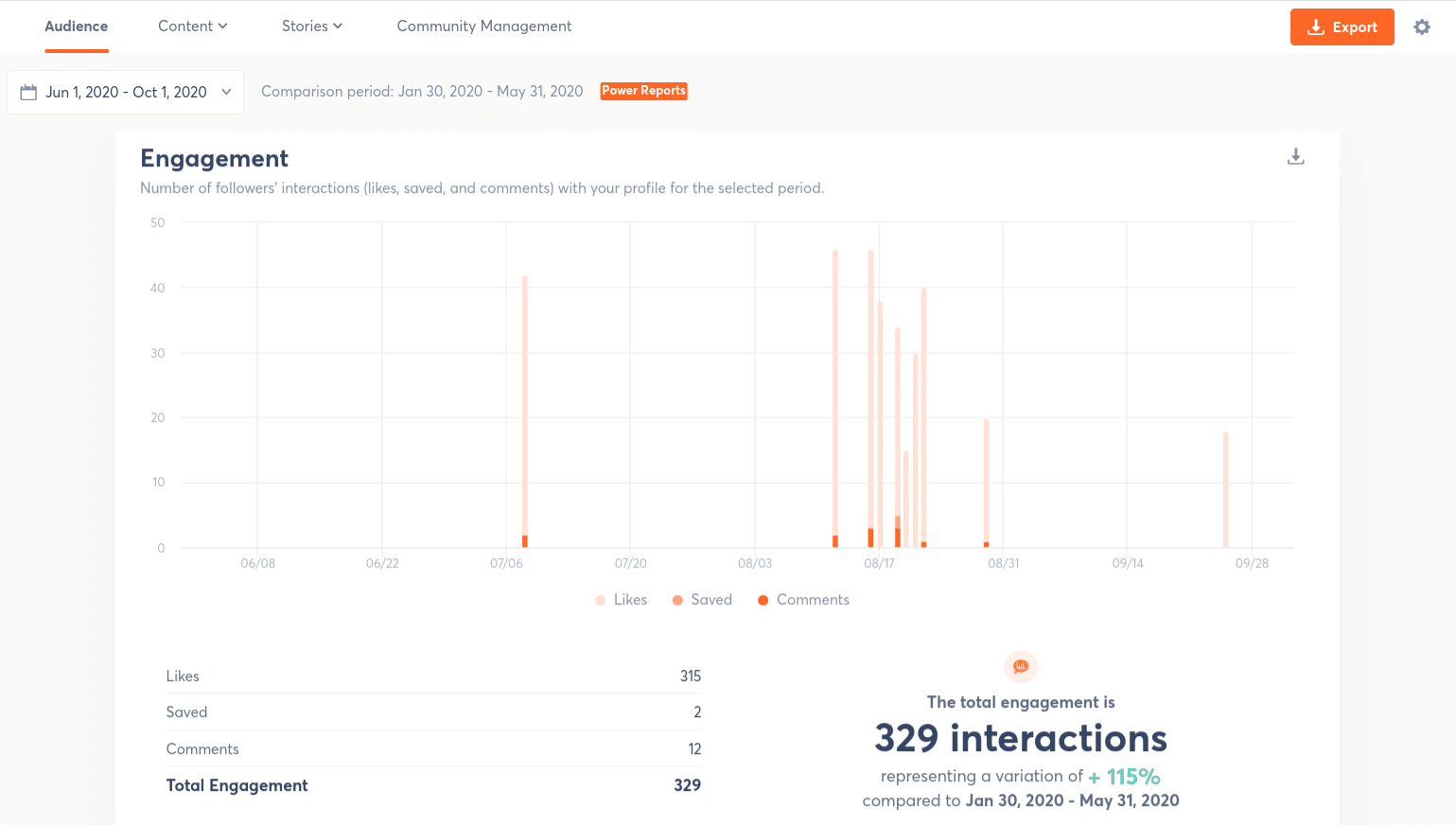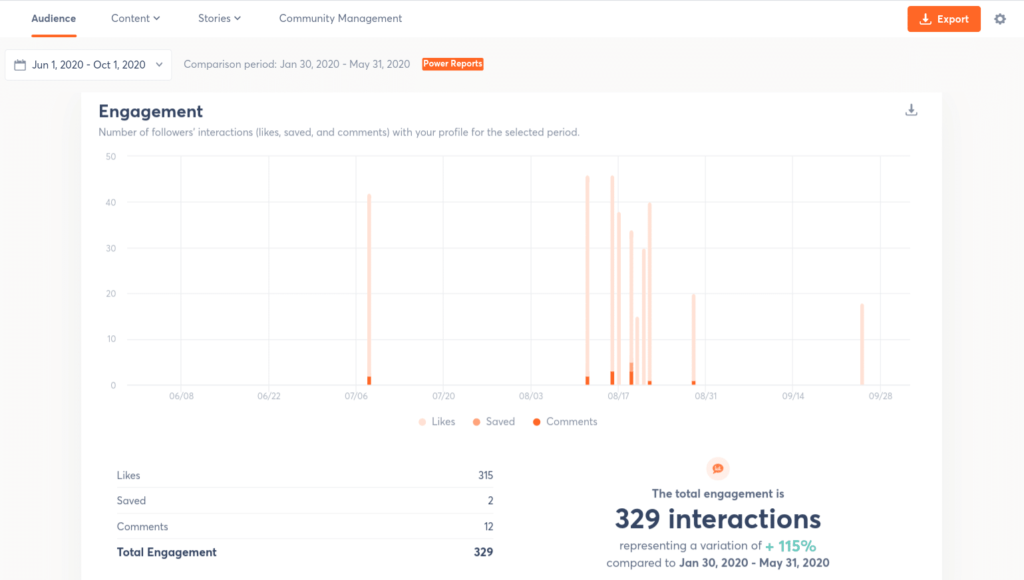 4. Mentions and Use of Branded Hashtags
The number of times you are mentioned and how many times your hashtag is used can be a great way to track your reach and brand awareness, which make both these metrics great to include in your social media reports.
This is especially true if you are reporting on a specific campaign with a hashtag attached to it.
Agorapulse lets you easily keep track of hashtags and other keywords to help you keep an eye on your brand awareness or how your campaign is pacing.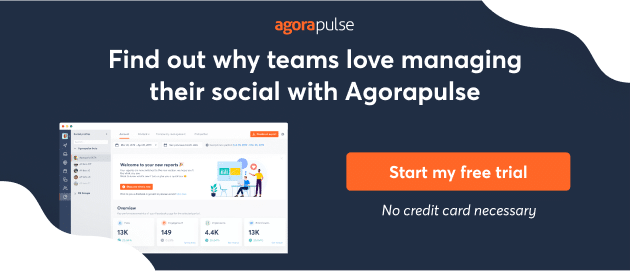 The Agorapulse dashboard will generate a chart that breaks down the usage of each of your hashtags or search terms by day–making easy to correlate activity with hashtag use!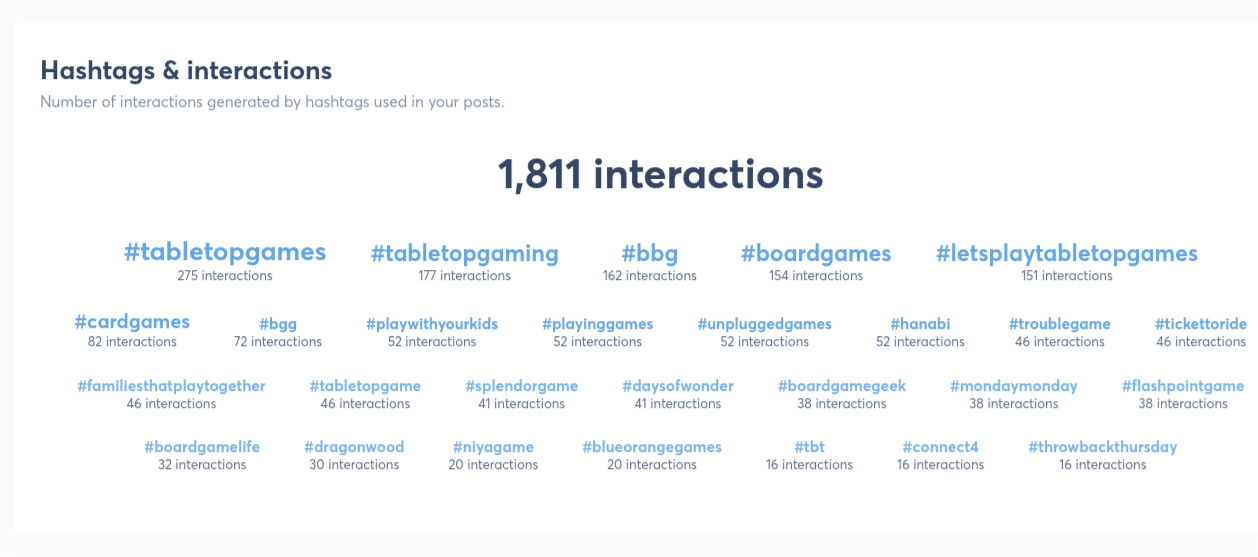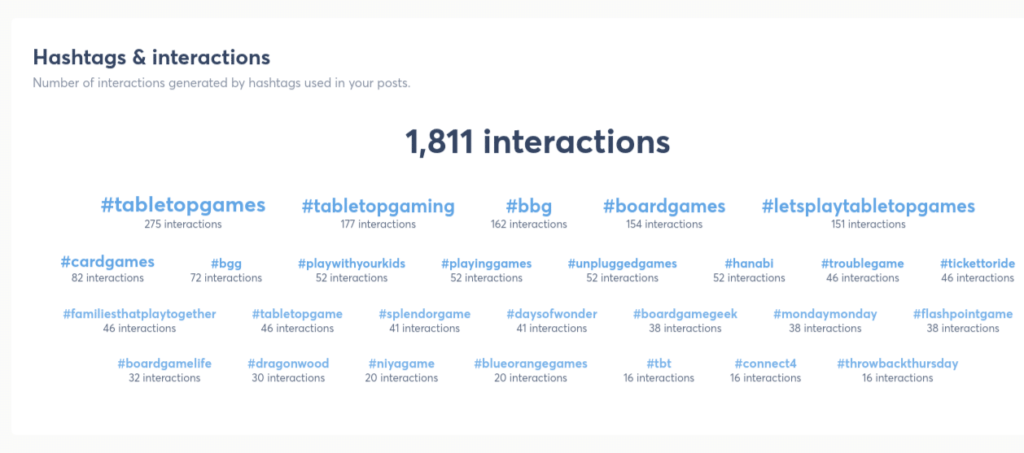 5. Top Content Pieces
Including your top posts in your social media reports is key to understanding what's working and what's not on your accounts and within your strategy.


6. Influencers and Advocates
One last element to keep track of and include in your social media reports are your top influencers and the top accounts that interact with your own, and share your content. These are the people who you may want to reach out to when creating campaigns for your target audience.
How to Retrieve Data for Your Social Media Reports
The easiest way to keep track of the metrics you will include in your social media report is to use tools like Agorapulse.
Need a standard summary? Easily create a report with just a couple clicks—especially when using a platform like Agorapulse. Once you've selected the social platform and time frame, export a Global Data summary in PDF or CSV format.

All the graphs and charts in this post so far have come from Agorapulse, of course.
Most social media networks have native analytics built into their business accounts. I recommend using these back end analytics and tracking them manually as a backup.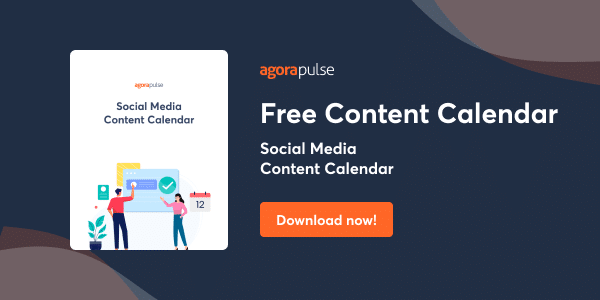 Power Up Your Report
Want powerful reports? With Agorapulse, you can add-on Power Reports.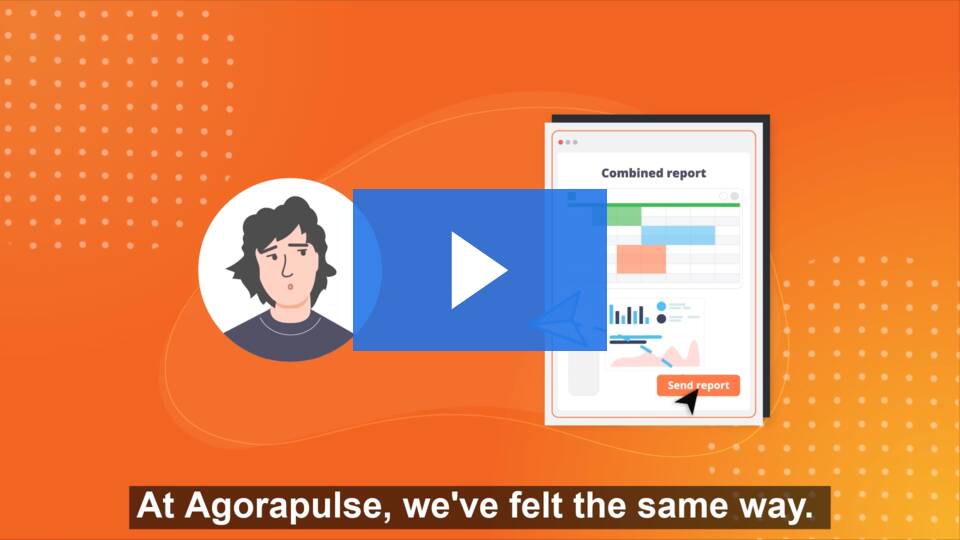 * * *
Get started on saving time and energy on your own social media management! Check out our free trial of Agorapulse to help you schedule, track, and measure all your social media efforts.