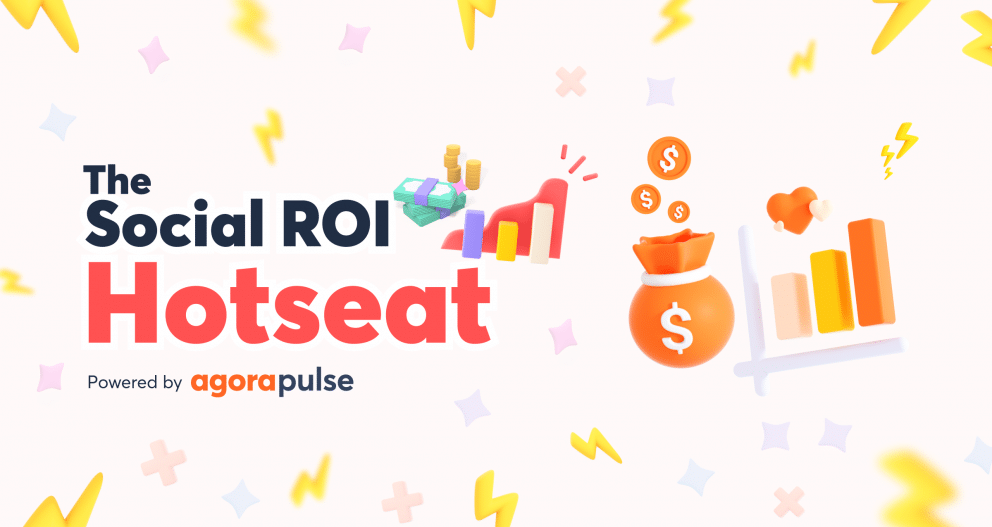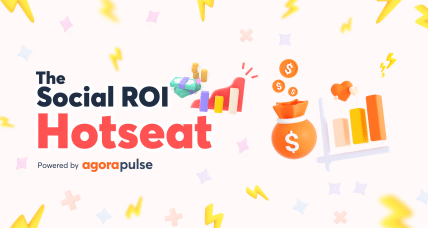 Marketing experts in eCommerce, SaaS, tech, and more discuss strategies for proving social media ROI
PARIS (June 13, 2023) – Today, Emeric Ernoult, co-founder and CEO of the award-winning social media management software company, Agorapulse, announced The Social ROI Hotseat podcast. Listeners will get real-life strategies and learn best practices about measuring and maximizing their social media efforts' return on investment and insights from global brands and top marketers.
"The Social ROI podcast is a call to action. Business owners, agencies, and anyone involved in social media, it's time to put real hard data behind our social media. Not as an afterthought but as a major investment. Because when used with intent, social media can be a powerful engine for generating real results," said Ernoult. "Expect to hear inspiring stories and nitty-gritty practical advice for succeeding in marketing and proving social media ROI."
On Tuesday, June 13, the first episode features an interview between Ernoult and Fiona Abrams, the Customer Support Manager at Realis Simulation. Her story served as the inspiration for Agorapulse's Social Media ROI feature.
Each episode will feature riveting conversations where Ernoult fearlessly puts his esteemed guests on the hot seat. With a proactive and unyielding spirit, Ernoult will ask hard-hitting, pointed questions on various marketing topics. From essential lessons learned to consumer insights, emerging opportunities, brand and marketing strategies that ignite inspiration, and even how to prove impact and defend budgets – no topic will be off-limits.
The Social ROI Hotseat podcast will be available for streaming on major platforms, such as Spotify and Apple Podcasts.
To learn more about The Social ROI Hotseat podcast, visit https://www.agorapulse.com/social-media-roi-hotseat-podcast.
ABOUT EMERIC ERNOULT
As an ex-business lawyer and a serial start-up founder, Emeric Ernoult is a social media marketing pioneer. He has advised well-known international brands such as Virgin, FIA, and Microsoft. Ernoult is the co-founder and CEO of Agorapulse, an award-winning social media management solution for ROI-driven marketing teams. For more information, visit https://www.linkedin.com/in/ernoult.
ABOUT AGORAPULSE
Agorapulse is the world's most trusted social media management solution, used daily by over 31,000 social media managers. Agorapulse provides valuable insights that allow marketers to measure the real impact of their campaigns and prove social media ROI.
With its powerful features, businesses can listen to what customers are saying, engage in meaningful conversations, and track results over time. As a global leader in social media management, Agorapulse sets the gold standard for businesses looking to strategically grow their brands and customer relationships. To learn more, visit www.agorapulse.com.
MEDIA CONTACT
Stephanie Liu
Director of Communications, Agorapulse