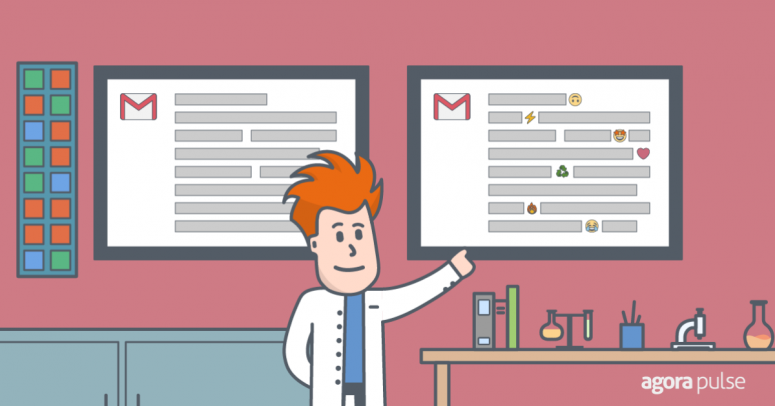 If you've been reading our blog you may wonder why we haven't changed our name to the "Emoji Social Media Lab" by now.
Afterall we have run loads of tests on the effectiveness of emojis on Instagram , Facebook and Twitter.
Our findings were positive for Instagram but negative for Twitter when using emojis in your marketing campaigns: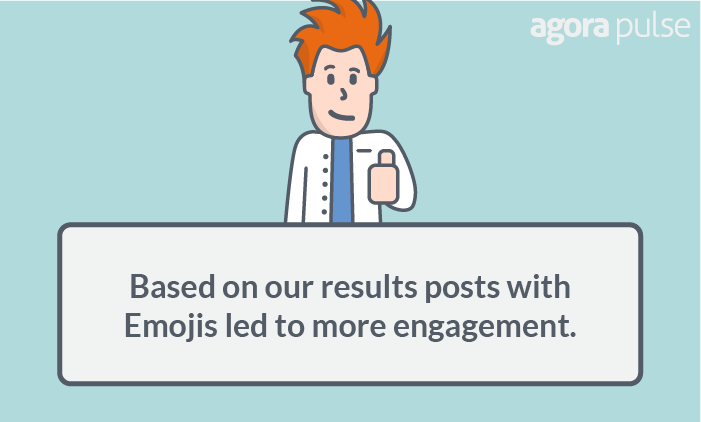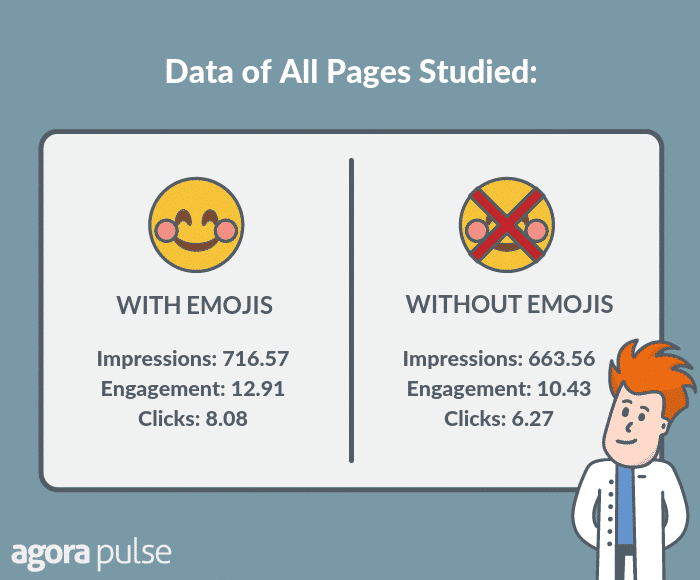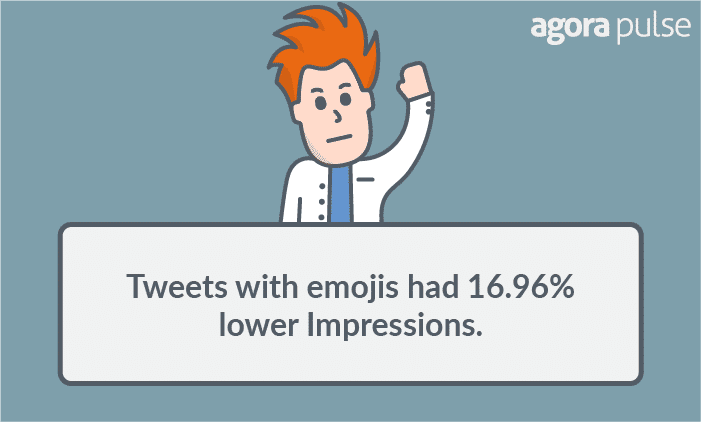 Our friends at GetResponse contacted us about a test they were conducting with Jamie Turner from 60 Second Marketer regarding emojis in the subject line of emails.
Some studies say adding an emoji to an email subject line results in 50% higher open rates, while some claim a 93% increase in CTR when adding an emoji.
Jamie didn't believe this claim so we decided to test alongside him and see what results we both get!
Hypothesis
I'm going to say this claim of higher open rate and CTR is a myth.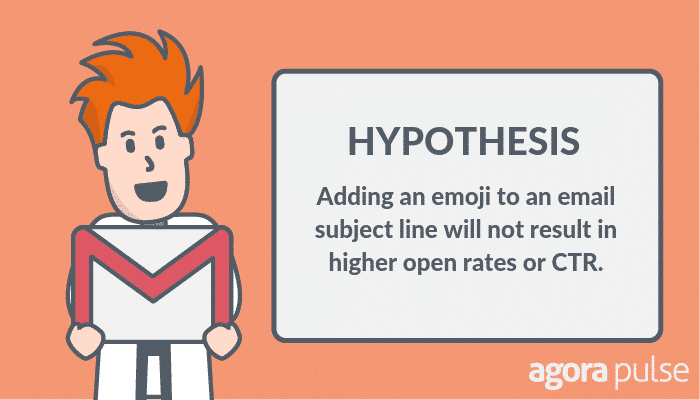 Testing Emojis in Email Subject Lines
Jamie ran his test on an email list with about 4000 subscribers that typically receive 1 email per week.
Agorapulse ran the test to an email list of about 500 that also typically receives 1 email per week.
We obviously have a different list, subject lines, email body and emojis used for our audiences and the particular email.
Jamie used GetResponse to run his split test automatically, we used AutoPilot for ours.
Jamie tested on 6 different emails that went out on the following dates:
June 17th
September 13th
September 19th
September 25th
November 4th
November 18th
The original June 17th test caught his attention and after seeing the results he decided to test further.
For Agorapulse we tested on 4 different emails sent on these dates:
September 19th
September 26th
October 3rd
October 10th
We both split our tests with the emoji at the end of the subject line and the beginning to remove any anomalies.
This is how one of Jamie's emails looked with the emoji at the end: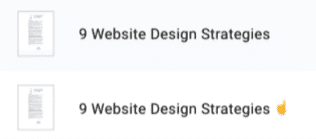 Here's how one of our emails looked:

Let's look at the data.
Data on Emojis in Email Subject Lines
Open Rate with Emojis:
Jamie: 10.51%
Agorapulse: 14%
Combined: 12.09%
Open Rate without Emojis:
Jamie: 10.84%
Agorapulse: 13.65%
Combined: 12.25%
CTR with Emojis:
Jamie: 1.62%
Agorapulse: 1.43%
Combined: 1.52%
CTR without Emojis:
Jamie: 1.73%
Agorapulse: 1.40%
Combined: 1.56%
For Jamie the winner was without emojis, for Agorapulse it was with emojis (but just slightly). Combined however we can see without emojis performed better, albeit slightly.
*Check out the Social Media Lab LIVE show with Owen, myself and Jamie for more info:
Drawing a Data Informed Conclusion
When we combine the data of both accounts we find the open rate was 1.32% higher without emojis. And the CTR was 2.63% without emojis.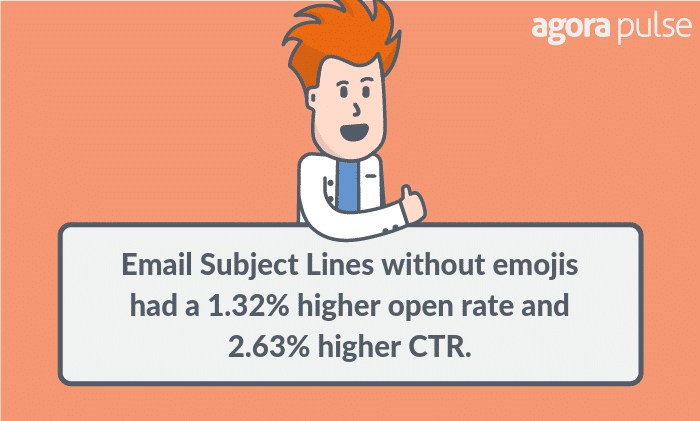 Neither are huge differences and neither are large enough numbers to call this finding "statistically significant". But they give us some decent insights moving forward.
My hypothesis was accurate (I get them right sometimes!)
Based on these findings there is no advantage or real disadvantage in using emojis in email subject lines
Results vary from email to email
Some of the A/B tests saw emails without an emoji having a 250% increase in CTR. Granted the click-through percentages were both super low and below 1% on that email, but it just shows that sometimes an email is much more successful for no apparent reason. Perhaps it was timing, who knows.
In the end, my key takeaway here is just because 1 report makes vast claims about a marketing tactic that doesn't mean it will work for everyone. You should always be testing.
This also tells me that if you want to add an emoji in your email subject line you can, but don't feel obligated to do so. If it makes sense go for it.
But don't base your entire email marketing campaign around a smiley face!
Big thanks to GetResponse for teaming up with Jamie Turner from 60 Second Marketer to do this test!
Don't miss an experiment!
New experiments and exclusive content straight to your inbox