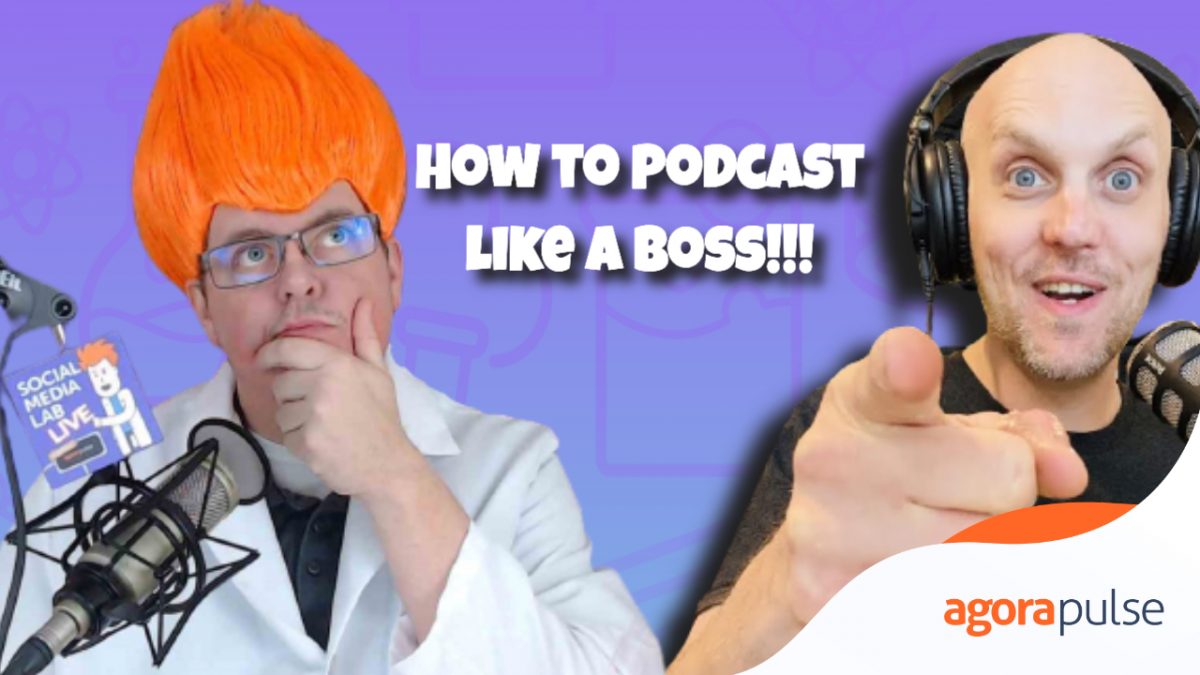 Subscribe to the podcast on Apple, Google or Spotify
How to Start a Podcast
There are nearly 1 million podcasts worldwide and listenership is growing daily.
But, learning how to start a podcast podcast can be scary and confusing for many of you.
Our Content Scientist, Scott Ayres, is going to find out how to podcast like a boss with podcast expert Travis Brown from Pod Decks.
In this interview they'll discuss:
Why Have a Podcast?
Equipment/Software to have a podcast?
How to get guests?
What do you talk about?
Who is Travis Brown?
Travis Brown is the inventor of Pod Decks, founder of Podcast Buddy editing agency and host of Podcast Builder Club!
He has spoken at Podfest Global, launched over 100 podcasts with over 3 million downloads!
To say Travis Brown knows a few things about podcasting is an understatement…
Listen to the interview above or watch it below:
What is the Social Media Lab LIVE?
Social Media Lab LIVE is hosted by Scott Ayres, the Content Scientist at the Social Media Lab.
It's a weekly show where Scott talks about social media marketing with expert guests and is always testing something!!!
Get started with Restream for free!!!
With Restream Studio, you can:
— Launch & demonstrate new products
— Drive flash sales & promotional offers
— Host interviews, Q&As, or podcasts
Don't miss an experiment!
New experiments and exclusive content straight to your inbox