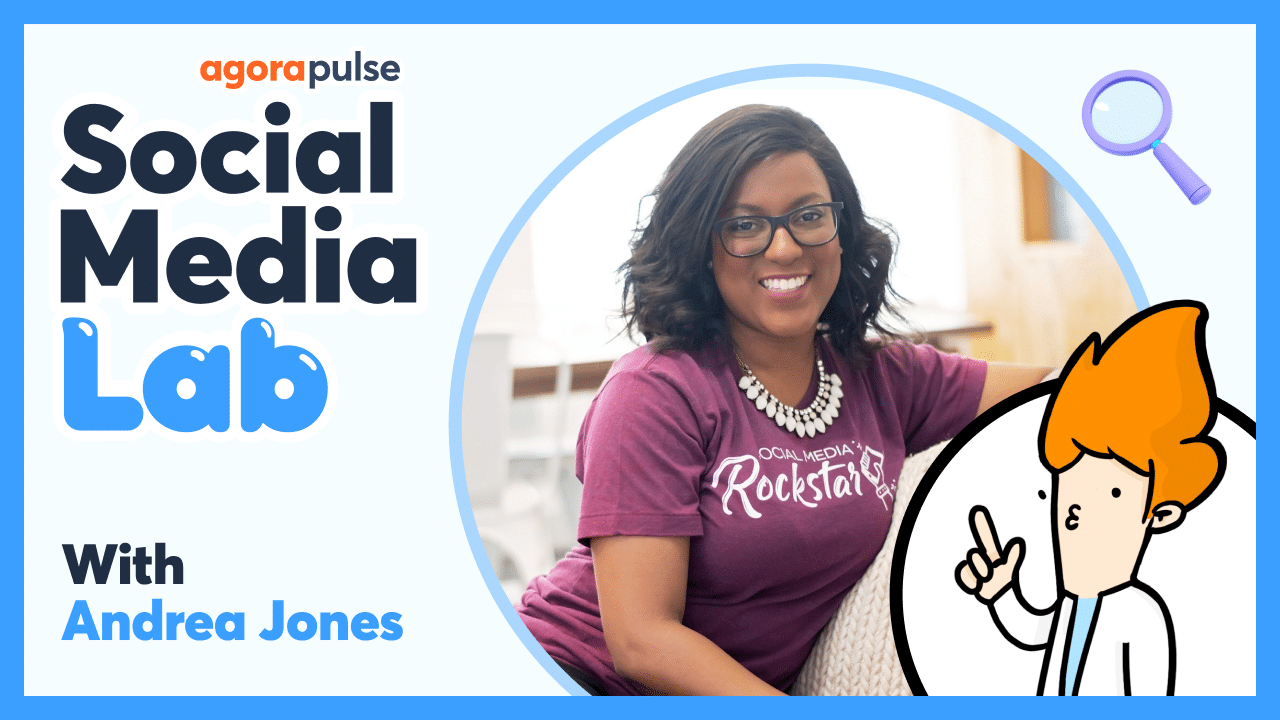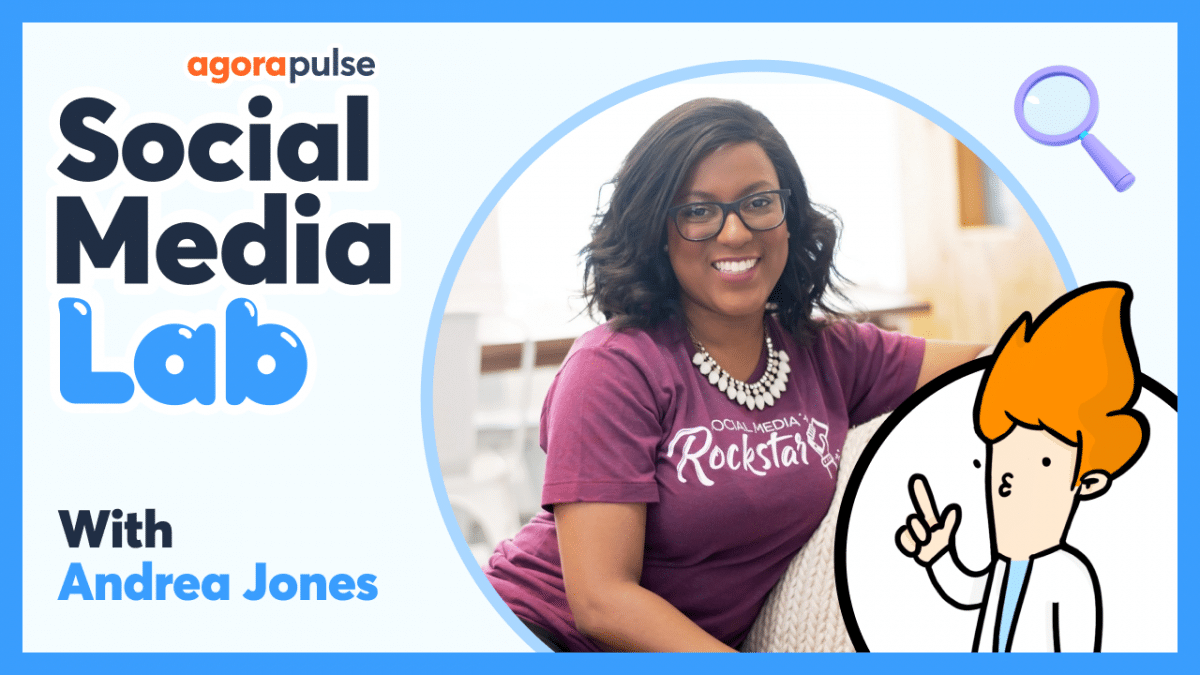 Subscribe to the podcast on Apple, Google or Spotify
How to Start a Social Media Agency
Want to learn how to correctly start a social media agency?
In this episode of the Social Media Lab LIVE we interview agency owner and marketing expert Andrea Jones to find out just that.
What you'll learn in this interview:
When did you decide to grow an agency?
How did you grow your team?

How did you grow your client list?

What action item(s) do you think made the most difference in your growth?
When you started building your team, what did team communication look like?

How have you managed onboarding team members virtually?
How are you building trust with your team?

How do you encourage your clients to trust your team?
Who is Andrea Jones?
Andréa Jones has built an online business committed to empowering businesses to utilize the power of social media in a positive and impactful way, without being overwhelmed and drained by it.
With over 7 years of experience in the game, Andréa hosts the acclaimed podcast Savvy Social Podcast, leads a team providing done-for-you service inside of her marketing agency that was named a Top Digital Marketing Agency in 2021, and serves over 200 students in her membership Savvy Social School.
Resources Mentioned
Listen to the audio of the interview above, or watch the video replay below.
What is the Social Media Lab LIVE?
Social Media Lab LIVE is hosted by me, Scott Ayres, the Content Scientist at the Social Media Lab.
It's a weekly show where I talk about social media marketing with expert guests and is always testing something!!!
Don't miss an experiment!
New experiments and exclusive content straight to your inbox