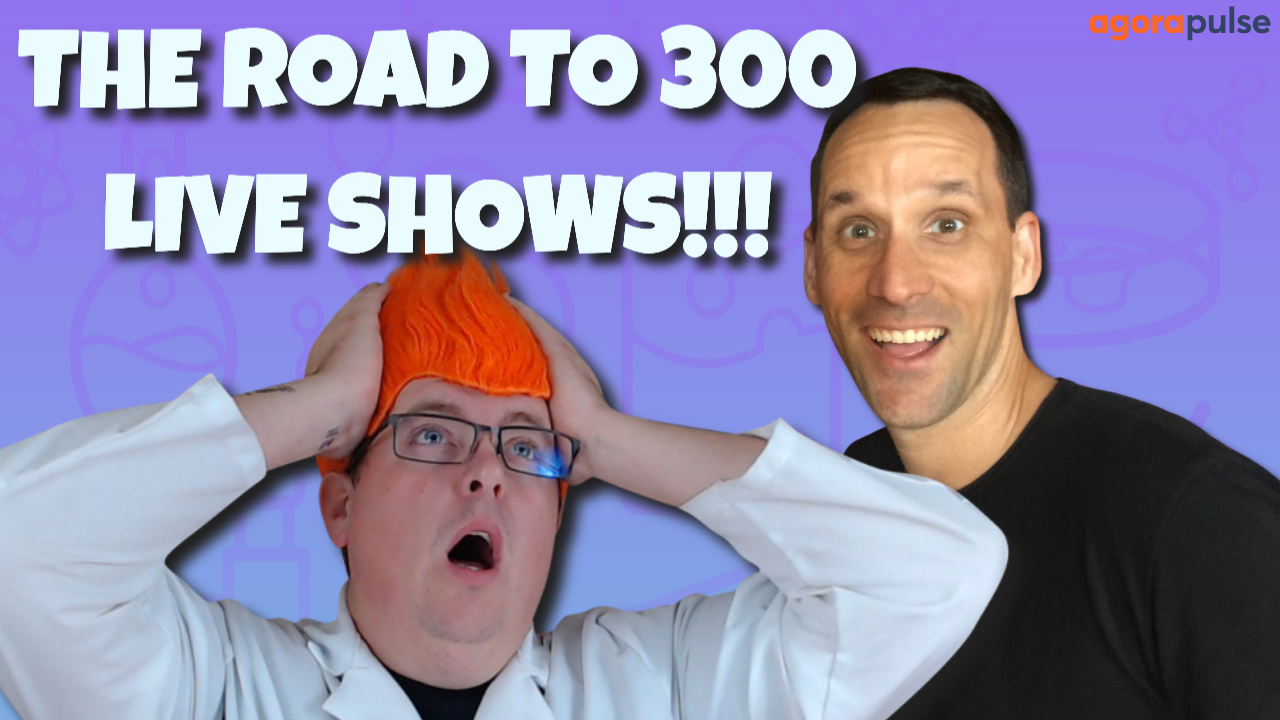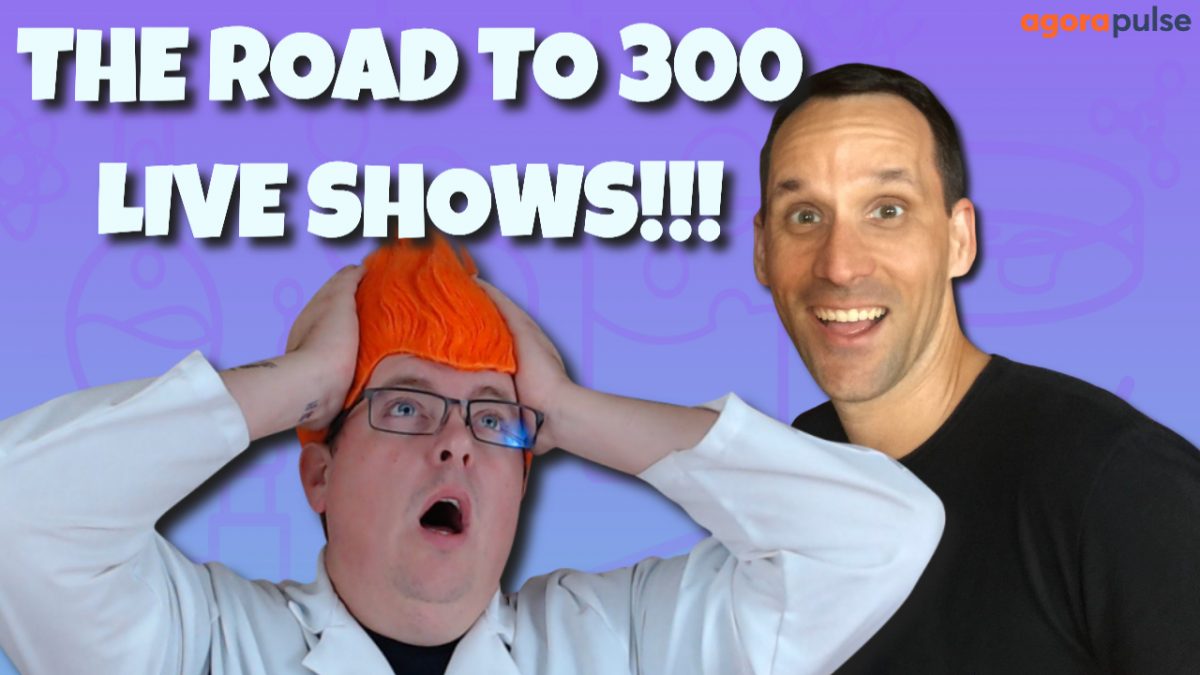 Subscribe to the podcast on Apple, Google or Spotify
How To Reach 300 Live Stream Shows!
Being consistent is crucial when growing a live video show following.
Christian Karasiewicz is our guest this week on Social Media Lab LIVE is about to hit 300 live shows!! 300!!!
We're going to dive into how he did it, what his process is, and what successes he's seen from approaching this milestone.
Who is Christian Karasiewicz?
Christian Karasiewicz is the Content Marketing Manager for StreamYard and a social media marketing professional for B2B and B2C businesses.
He's also the founder of Social Chefs, your premier source for social media training on the web, host of Social Chatter, the longest-running weekly live social media marketing talk show, and host of the podcast, Launch Your Live, with Jim Fuhs.
Listen to the podcast above or watch the full video interview below:
What is the Social Media Lab LIVE?
Social Media Lab LIVE is hosted by Scott Ayres, the Content Scientist at the Social Media Lab.
It's a weekly show where Scott talks about social media marketing with expert guests and is always testing something!!!
Get started with Restream for free!!!
With Restream Studio, you can:
— Launch & demonstrate new products
— Drive flash sales & promotional offers
— Host interviews, Q&As, or podcasts
Don't miss an experiment!
New experiments and exclusive content straight to your inbox