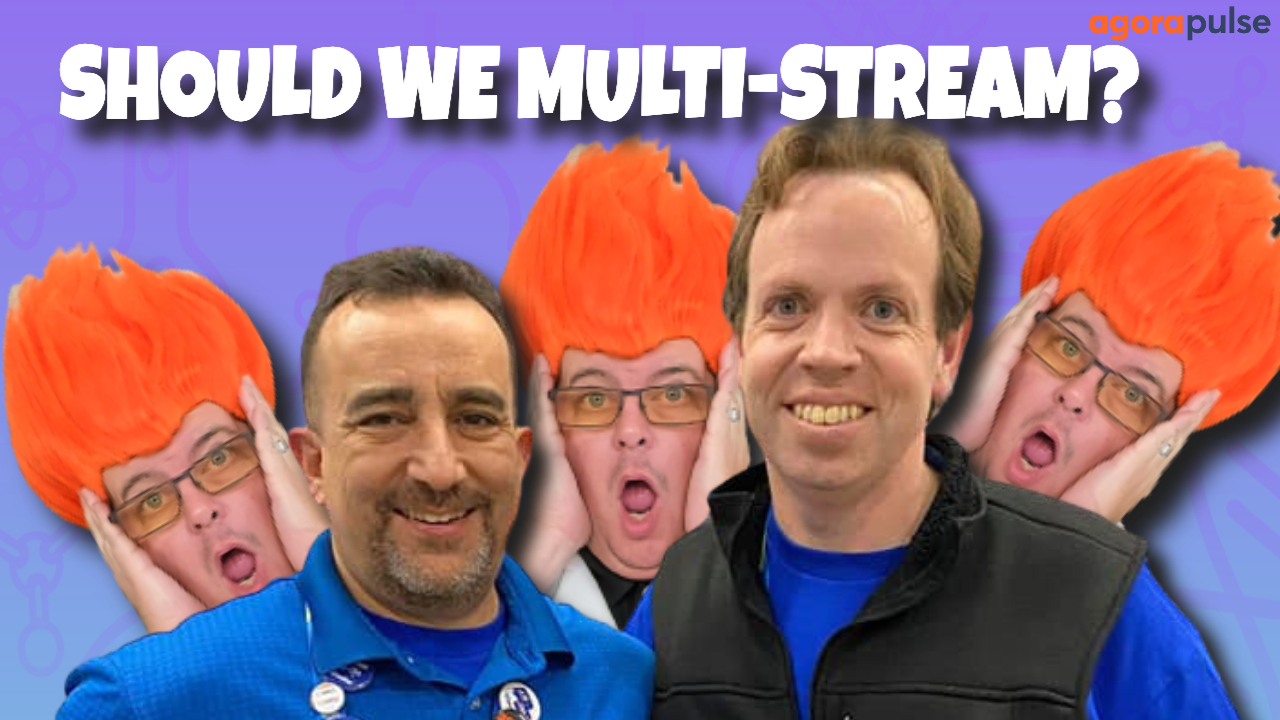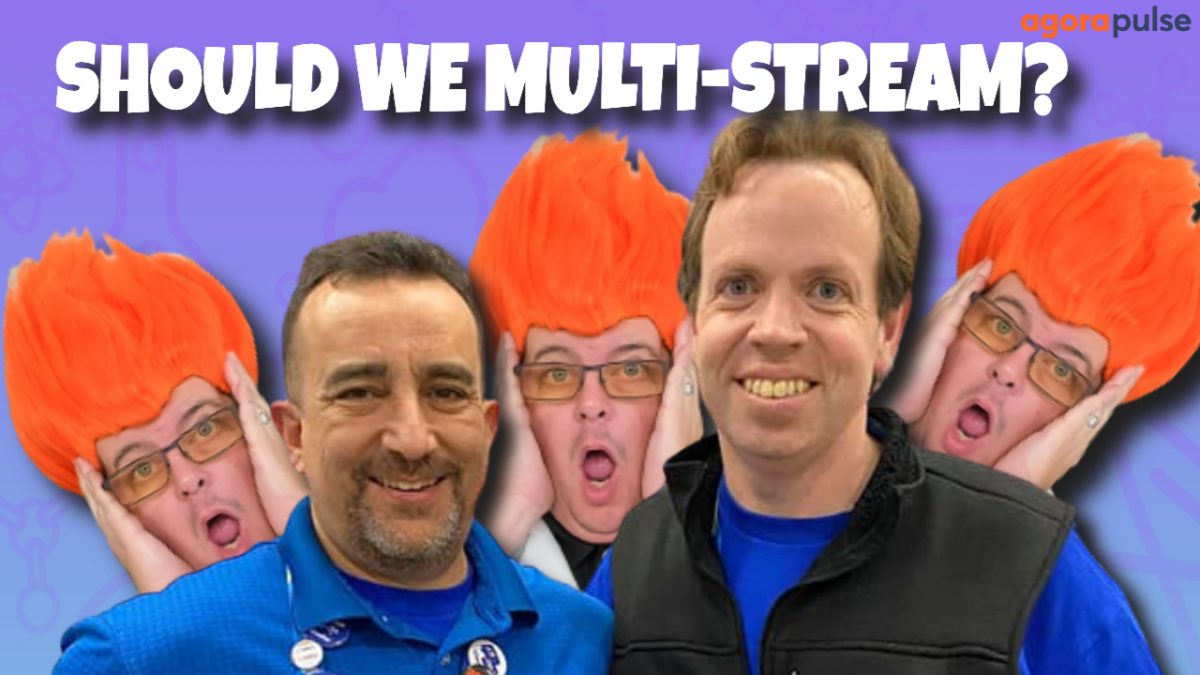 Subscribe to the podcast on Apple, Google or Spotify
Should You MultiStream Your Live Show? Geek Out with Tim & Jim
In this episode of the Social Media Lab LIVE we interview Tim Sohn and Jim Fuhs from the "Tim & Jim Show".
This was the 2nd hour of a 2-hour cross-over event with Tim and Jim.
We dive into whether to not you should multistream your live shows across Facebook, YouTube, LinkedIn, etc.
Who Are Tim & Jim?
Tim Sohn and Jim Fuhs have run the Tim and Jim Show for over 2 years.
They both are social media consultants and live streamers who host a weekly show where they interview a variety of people in the business and marketing space.
Listen to the interview above or watch the replay below:
What is the Social Media Lab LIVE?
Social Media Lab LIVE is hosted by Scott Ayres, the Content Scientist at the Social Media Lab.
It's a weekly show where Scott talks about social media marketing with expert guests and is always testing something!!!
Get started with Restream for free!!!
With Restream Studio, you can:
— Launch & demonstrate new products
— Drive flash sales & promotional offers
— Host interviews, Q&As, or podcasts
Don't miss an experiment!
New experiments and exclusive content straight to your inbox