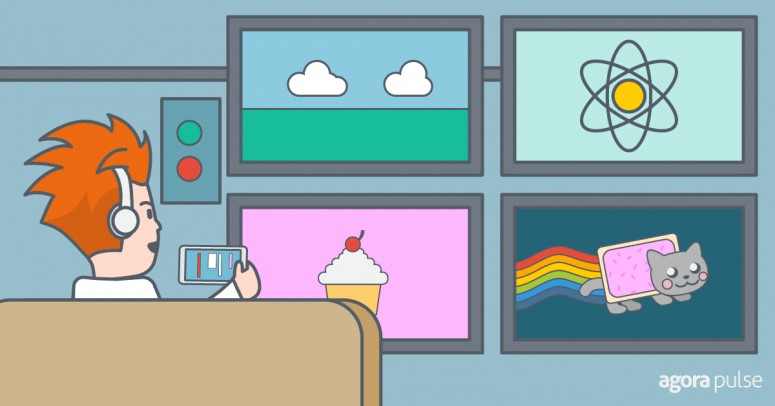 Full Episode Details:
Are People Really Watching Your Facebook Videos?
It's pretty obvious that Facebook is focusing hard on videos, and particularly Facebook Live videos. Both for brands and individuals.
But I'm not sure the video view count they are giving us as page owners is accurate.
We test this thought in today's podcasts.
Here's our hypothesis: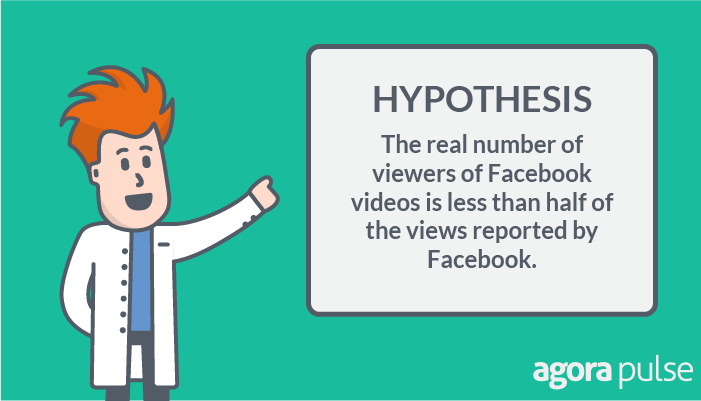 In This Episode
Background on how Facebook reports video views
Our thoughts on what we'll find from our test
How I tested Facebook video views
What the data says about views
Our conclusion based on the data
Quotes From the Episode:
"I've been waiting months for us to do this experiment!!" – Richard Beeson
"We're basing our conclusion on who turned the sound on, that's the better data." – Scott Ayres
Resources:
What Is The Social Media Lab?
The Social Media Lab is a project powered by Agorapulse dedicated to spending $15,000 per month to bust the myths, rumors and stories related to social media marketing.
We'll test mainly organic reach, but also will run paid experiments.
The experiments are conducted by myself, Scott Ayres, and Jason How.
We typically publish 1 blog post and podcast per week.
The podcast is co-hosted by Richard Beeson and myself.
Subscribe to the Social Media Lab Podcast via iTunes | Stitcher | Spotify | Google Play | RSS
Don't miss an experiment!
New experiments and exclusive content straight to your inbox