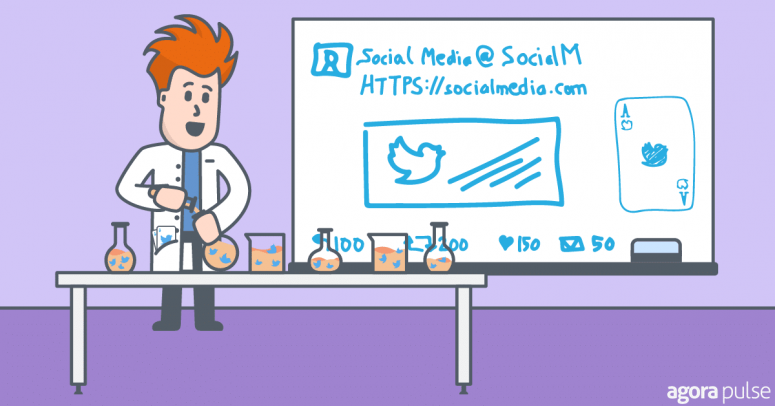 Subscribe to the Social Media Lab Podcast via iTunes | Stitcher | Spotify | Google Play | RSS
Full Episode Details
More Engagement Using Twitter Cards? Or Raw Links with Photos Attached?
Engagement – it's what we're all chasing after on social media.
Twitter's "feed" is probably the most crowded out of all the social sites. With 319 million monthly active users, trying to keep up with the feed and get engagement is like drinking water from a fire hose!
In this podcast we'll find out whether posting a photo with a link or using links setup with Twitter Cards results in more engagement.
Our Hypothesis: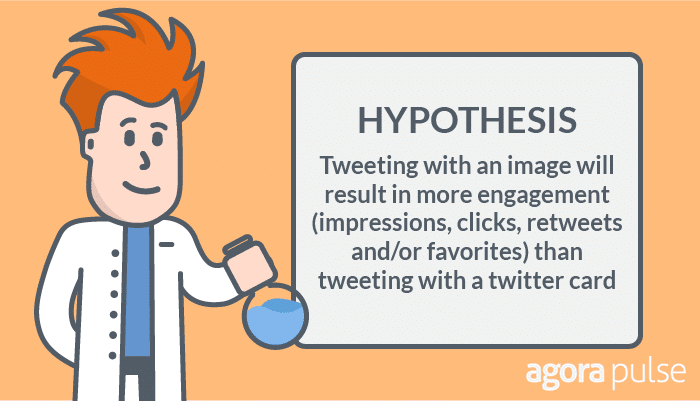 In This Episode:
Some background on stats related to tweeting with images and without
What are Twitter Cards?
How we ran the experiment
Overview of the data we gathered
Our conclusion based on the data about Twitter Cards
Quotes From the Episode:
"It's tough to get engagement on Twitter… Twitter is really crowded.. " – Richard Beeson
"Because of this data I'm want to be sure I'm tweeting links with Twitter Cards from now on" – Scott Ayres
Be sure to listen to the podcast to get all the details!
Resources:

What Is The Social Media Lab?
The Social Media Lab is a project powered by Agorapulse dedicated to spending $15,000 per month to bust the myths, rumors and stories related to social media marketing.
We'll test mainly organic reach, but also will run paid experiments.
The experiments are conducted by myself, Scott Ayres, and Jason How.
We typically publish 1 blog post and podcast per week.
The podcast is co-hosted by Richard Beeson and myself.
Subscribe to the Social Media Lab Podcast via iTunes | Stitcher | Spotify | Google Play | RSS
Don't miss an experiment!
New experiments and exclusive content straight to your inbox