If you don't have the right tools or plan in mind, working as a team can compromise your social media strategy rather than improve it. Find out how to collaborate on social media.
Working with a team can mean great things for your social media strategy. After all, when you collaborate on social media, you gain more support, better input, and a wider range of experience to inform your campaigns.
But without the right tools or plan of attack, you can do more harm than good on social. Let's look at some tips for effective, successful collaboration on social media.
Share Tools With Your Team
First things first: Get your team on the same page by using shared tools. These time-saving apps make social media collaboration much easier:
Assign Social Media Team Roles
Collaborating on social media isn't easy when everyone assumes someone else will respond to direct messages or help a disgruntled commenter. To make your followers happier and avoid ignored messages, work with your team to develop standard expectations.
First, clarify roles and determine which team member will be responsible for replying to different types of messages and comments.
Depending on your company or client, you may ask team members to handle sales, customer service, or other kinds of messages.
Though you can delegate messages and comments to team members manually, Agorapulse's Inbox Assistant makes it easy to assign them manually.
Create an Inbox Assistant rule that assigns pricing-related comments to sales team members or returns-related DMs to customer service team members.
These automated rules can save you tons of time while ensuring that the right team member responds to each comment or DM.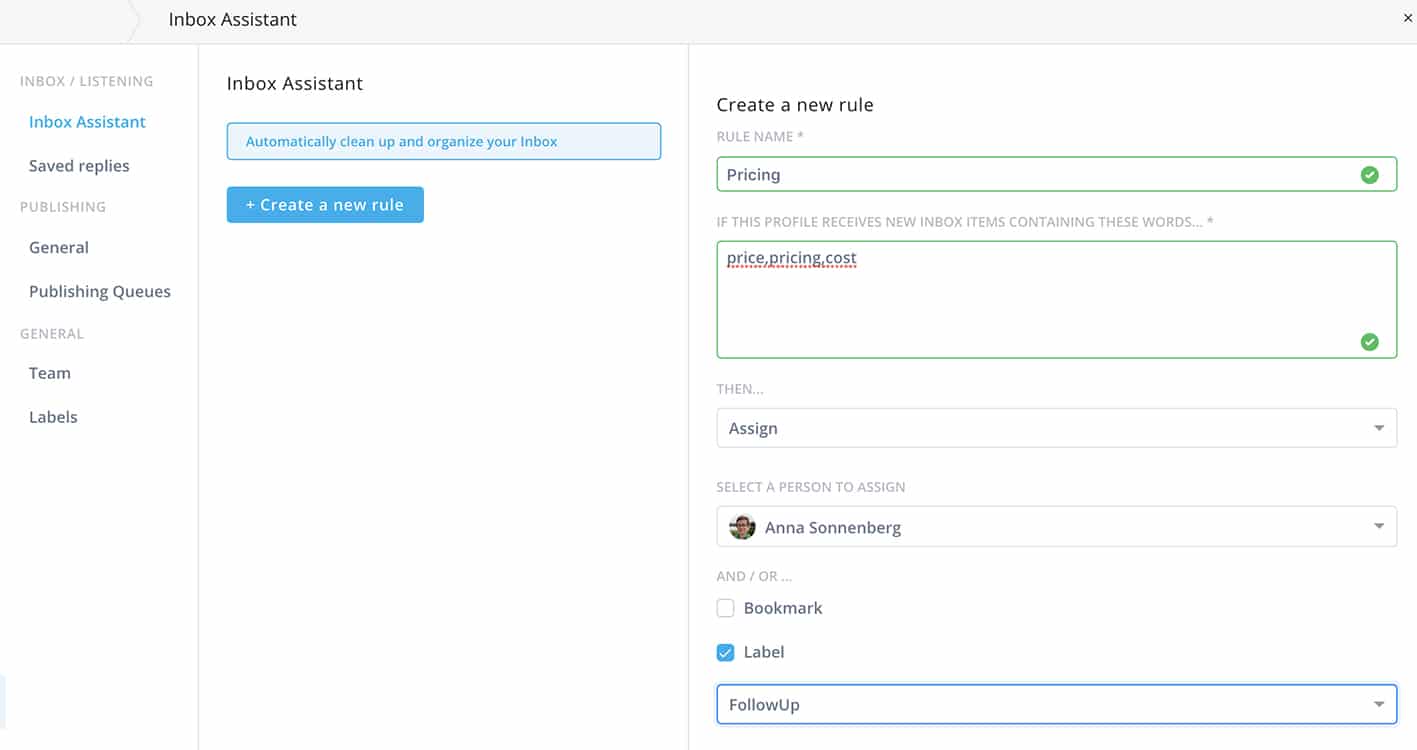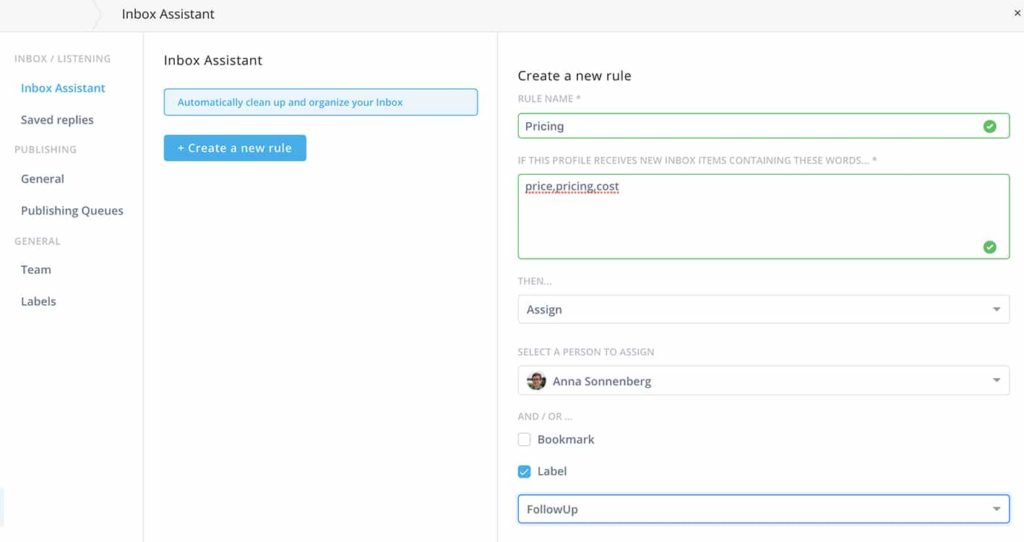 Related Post: Social Media Management
Follow a Social Media Calendar
If your company's social media strategy involves publishing posts spontaneously or allowing departments to develop their own (unrelated and often conflicting) content calendars, you're bound to waste a ton of time and energy keeping everything organized.
Instead, encourage your team to create and follow a single social media calendar that includes the entire organization. With one company-wide content calendar, you can streamline your marketing campaigns and avoid duplicating efforts.
But don't stop with developing a calendar.
Ask your team to schedule every social media post in Agorapulse, too. From creating single posts and republishing evergreen posts to bulk publishing an entire month's worth of content, scheduling your social media content with Agorapulse helps your team free up time for engagement, reporting, and strategy.
Request Approvals From Colleagues or Clients
Whether you work with an internal team or your agency contracts with a number of clients, you'll most likely need to get stakeholder approval before you publish some social media posts.
Sharing posts and requesting approval via email, Slack, or other messaging and organization apps is likely to make you go bananas. But when you set up an approval workflow in Agorapulse, you can collaborate on social media seamlessly.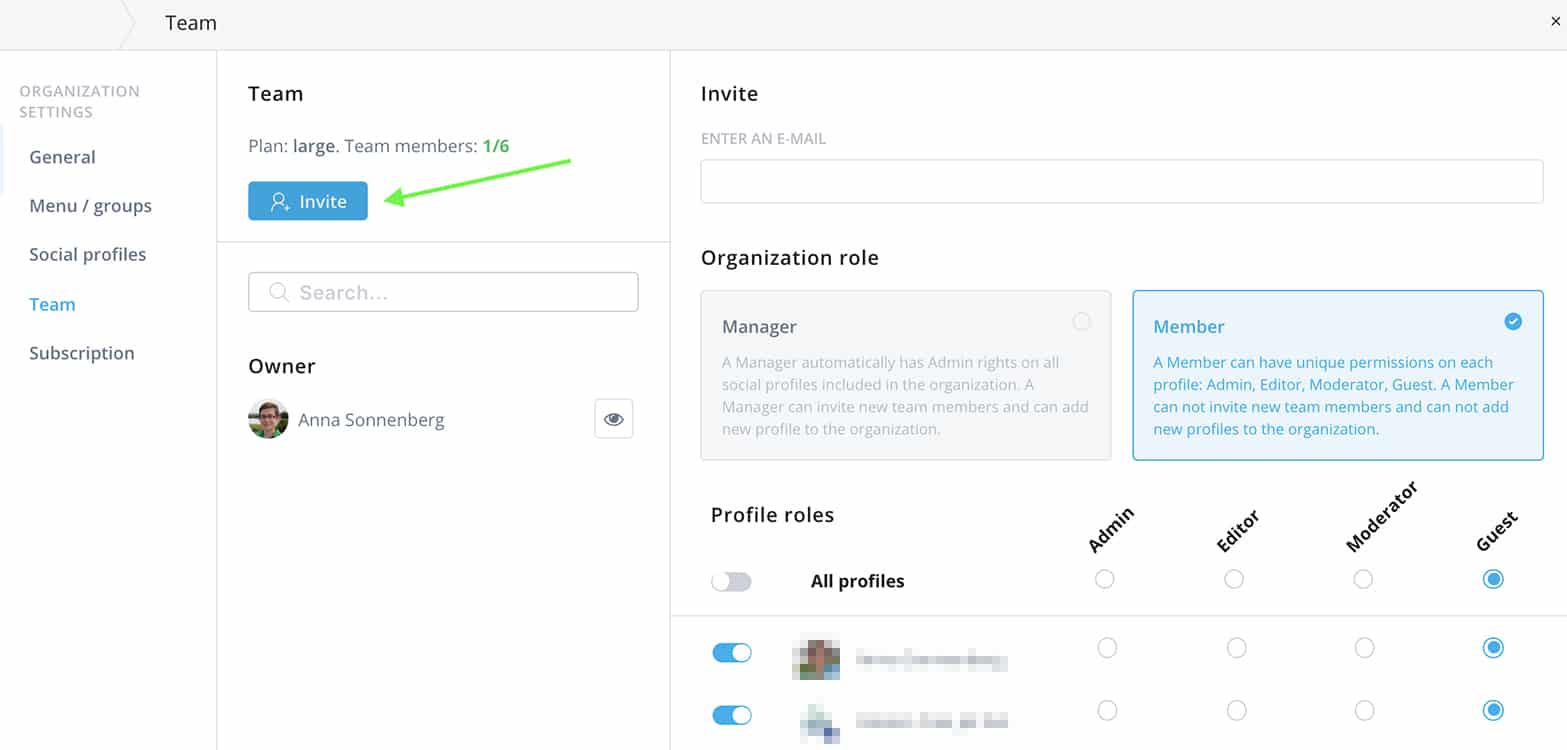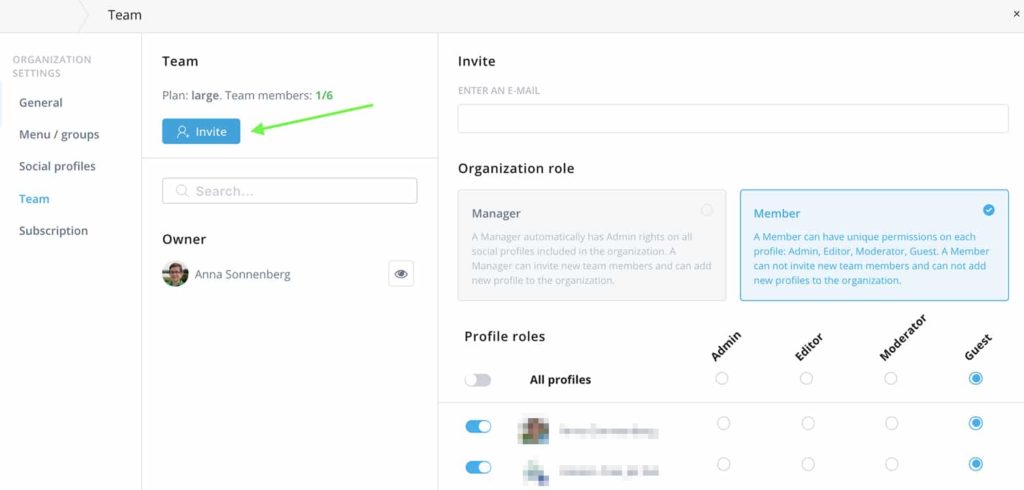 To set up an approval system, add colleagues or clients to your team in Agorapulse. Choose the appropriate permissions level (Admin, Editor, Moderator, Guest, or Manager) for each person. Then send social media posts for approval before scheduling.
Your posts will only publish once they're approved, so you can be sure you're always sending the right message on social media.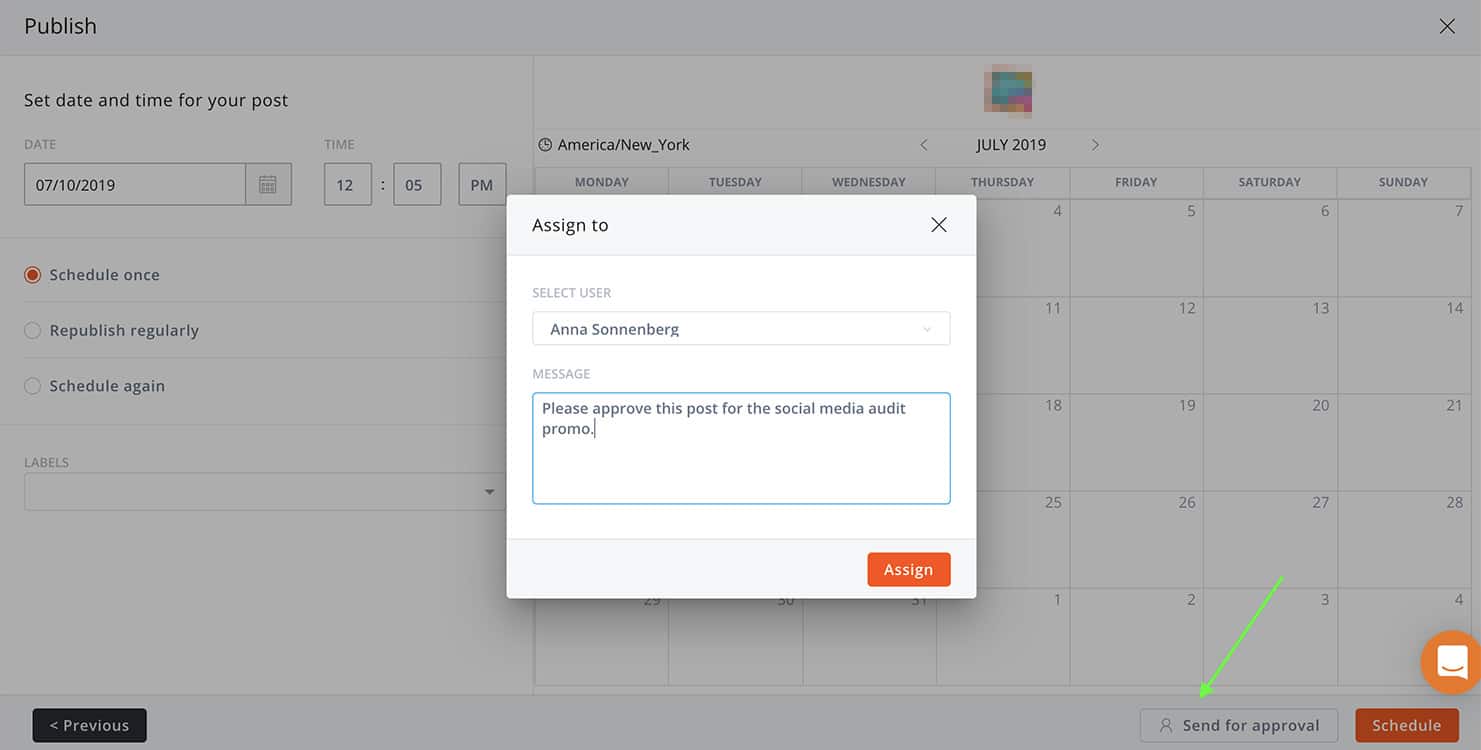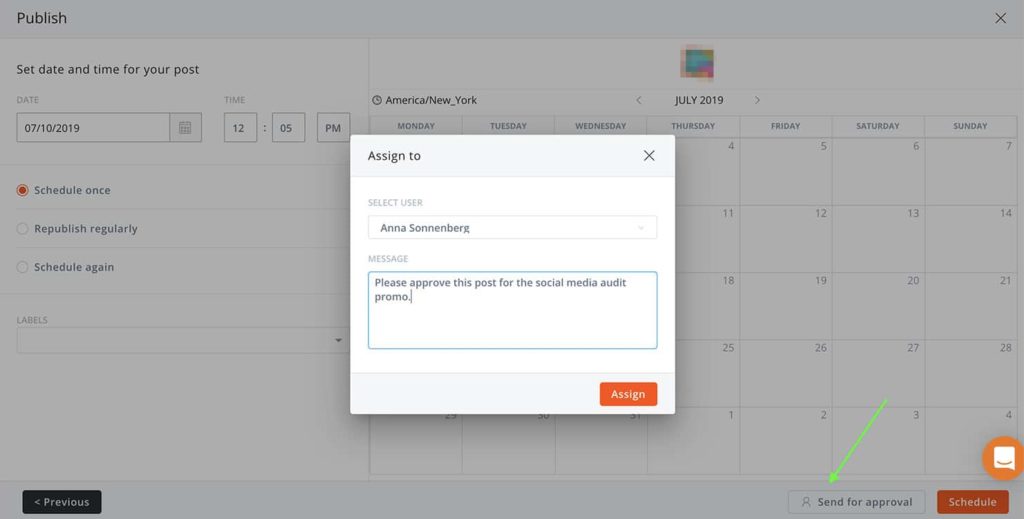 Collaborate on Social Media Brand Voice Documents
Using your brand voice everywhere online—from your social media posts and DMs to your website—is key to creating a consistent customer experience.
But if your team is constantly scrambling to find brand voice templates or word posts appropriately, you could be wasting energy every time you go to press "publish."
To make sure your team has brand voice documents at their fingertips, share the latest versions in Dropbox, where your team can access them instantly.
Save even more time by crafting saved replies using your brand voice in Agorapulse. Write as many as you need, and your whole team can use these prewritten saved replies to respond to comments and DMs with a single click.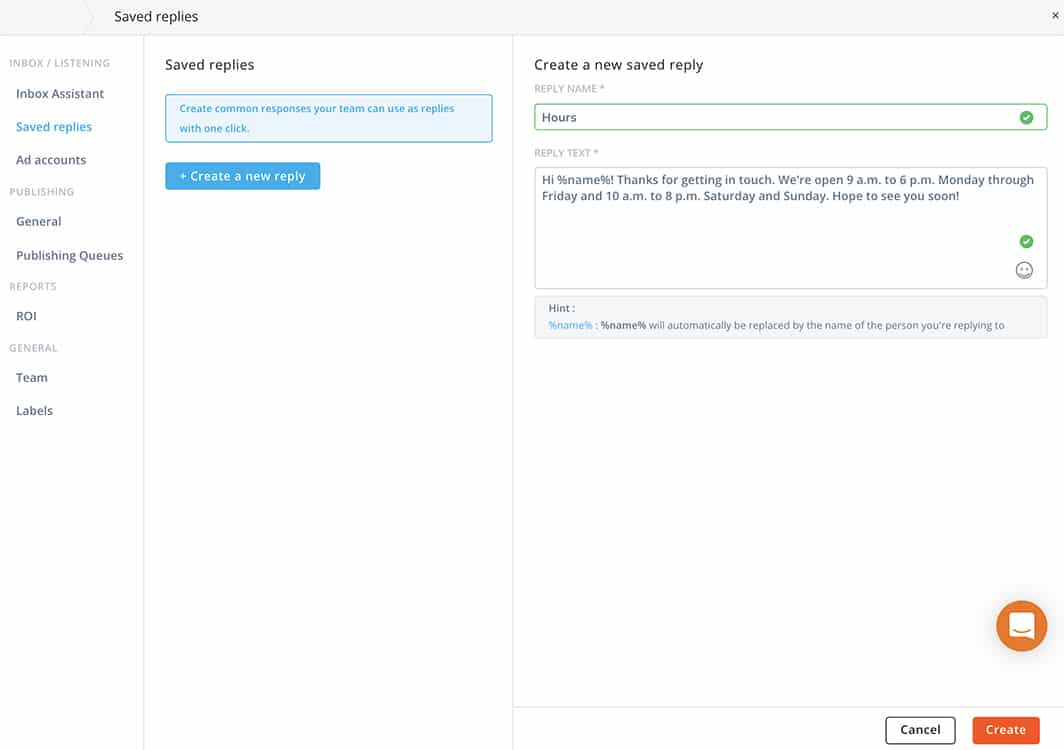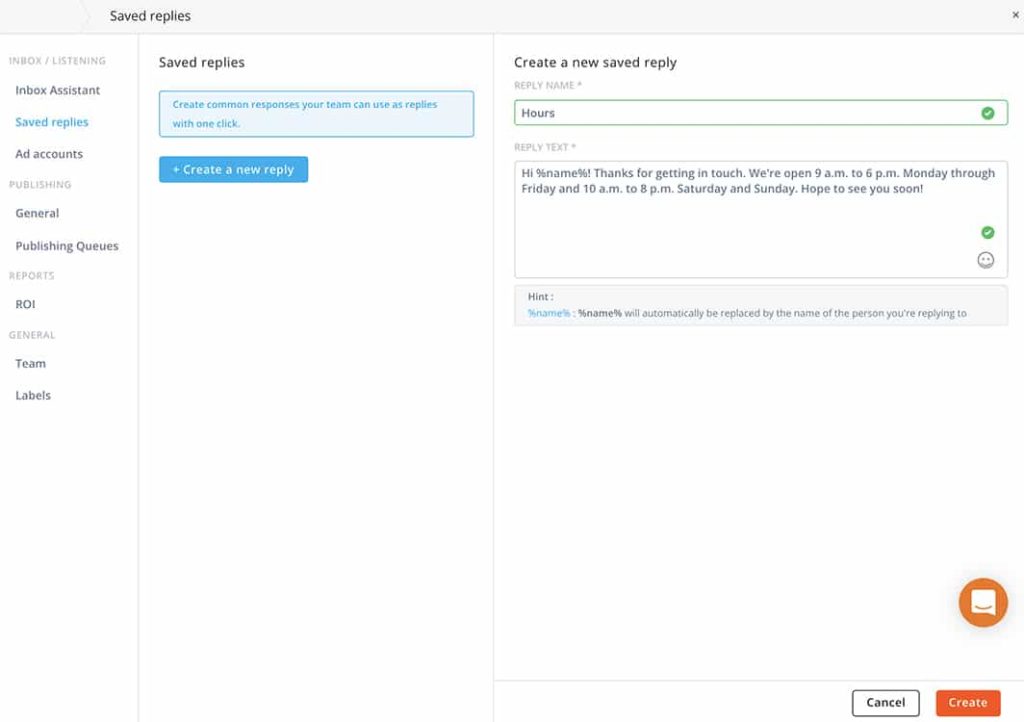 Automate Comments and Messages With Inbox Assistant
Juggling comments and messages can get overwhelming quickly, especially if multiple team members are managing your social media inboxes.
To make your monitoring efforts more efficient, automate part of the process with Agorapulse's Inbox Assistant.
You can create unlimited rules that automatically review, delete, assign, label, or bookmark comments and messages based on their content.
With Inbox Assistant, you'll make sure comments and messages land where they should without having to manage them manually.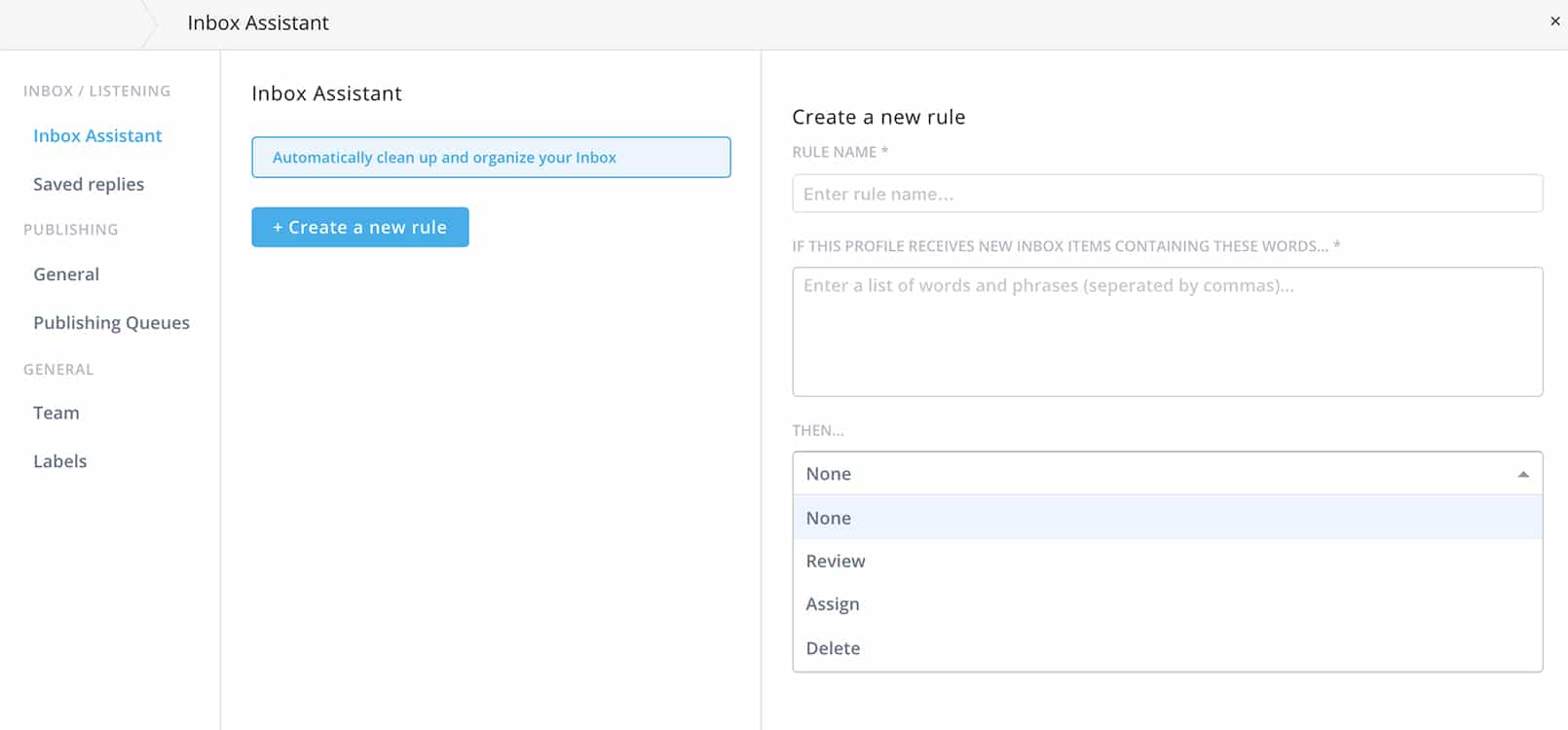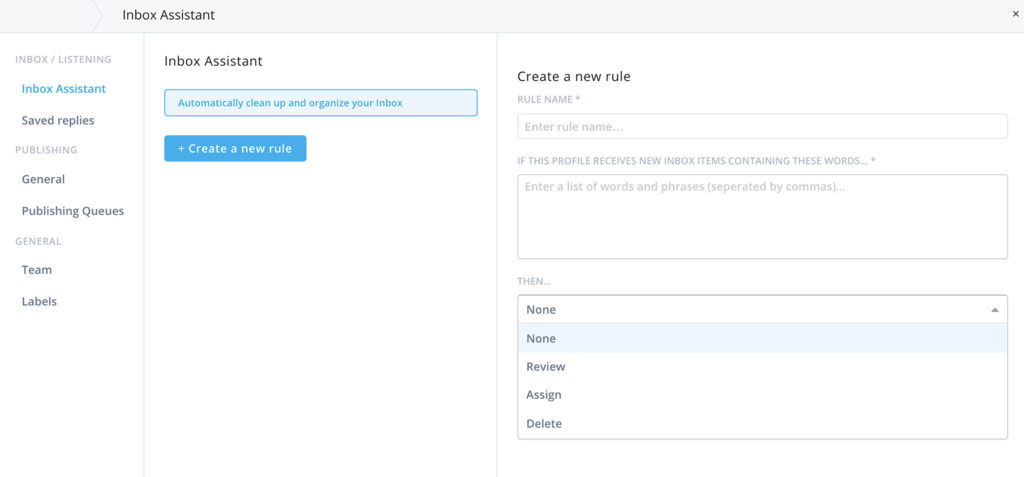 Because your inbox links directly to your social CRM in Agorapulse, you can take your organizational efforts a step further. Add notes to DMs to make sure everyone stays on the same page.
Because your followers won't see these notes, you can add information that only your team will see—such as details about follow-ups or other private data.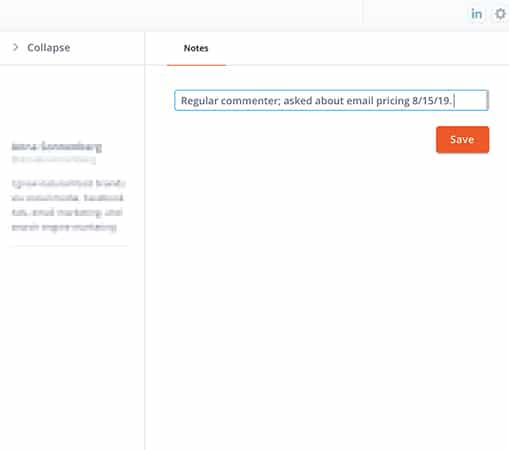 Streamline Social Media Reporting
When you're collaborating with a team, reporting can be particularly tough. Whether each stakeholder uses their own reporting style or wants to highlight different metrics, creating reports that meet everyone's needs isn't easy.
To make your social media reports as simple as possible, start them in Agorapulse. You can export a PowerPoint report for your desired date range with a single click. Then you can add extra slides manually to reflect ad budgets, custom metrics, and everything you need to create a comprehensive social media report.


Ready to take the next step to collaborate on social media? Learn more about structuring your social media team to get your collaboration efforts off on the right foot.