Ah, GIFs. One of the most underutilized visual elements by brands in social media. I may be biased – I often like to say I have a Master's degree in GIFs and memes, but that's another post for another day.
Today, I want to talk about some rules for animated GIFs on Facebook fan pages. We'll go over how to properly post a GIF on Facebook, what types of GIFs can work for different for different types of marketing messages, and a few easy tools for making your own GIFs. I'll also give you a few of my favorite resources for finding GIFs on the fly.
Why Use GIFs?
Before we get into details, let's talk a little bit about why you would even want to use GIFs on your Facebook page.
First, as I said before, they can be fun. There are thousands (maybe even millions) of GIFs floating around and you can find one for almost every mood or reaction. A word of warning here, though – often GIFs that have someone saying a line will have the captioned text at the bottom which might contain foul language. Keep an eye out for that so you aren't mistakenly cursing on your Facebook page!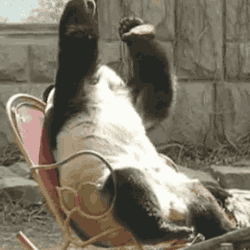 GIFs can also be helpful at getting across marketing messages. We'll take a look at some really great examples of different ways to use them for different purposes later in this post.
Now, let's get into the rules for using GIFs on your Facebook fan page!
Rule 1: Post Your GIFs Properly
GIFs are easy to post. All you need to do is copy and paste the URL of the GIF with .gif at the end. You can do this by opening the GIF in a new browser tab and copying the URL in the navigation bar:
Just make sure you take out the URL after the GIF loads – the same as with a regular URL to a blog post or article. No need to keep it in there!
Rule 2: Make Your GIFs Relevant
I love a "Treat Yo' Self" GIF as much as the next person, but using only funny GIFs all the time will wear off the novelty pretty quickly. So why not incorporate more brand-relevant ones into your marketing? It's a great way to break up your message and can bring attention to your products or services in a new way.
Show Off Your Products
There's a lot of brands out there using GIFs to show off their products. Some, like Starbucks, choose to take a more splashy route (Frappuccino, anyone?):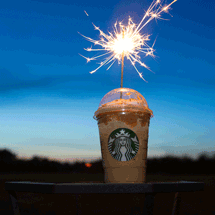 While others, like JanSport, take the opportunity to remind you they have so many choices:
Go Behind The Scenes
GIFs are great for spicing up the image of brands you may not think are all that exciting. Take GE, for example. Their latest commercials are good examples of how people don't really know what they do – and they do a LOT.
So they decided to use GIFs as a medium to educate people about what goes on at GE, like this one showcasing the submersible robot that is on their power plant maintenance team:
Rule 3: Variety is the Spice of Posting on Facebook
We all know how finicky Facebook is when it comes to posting similar content too many times in a row. To avoid this, try working GIFs into your regular content calendar, and avoid posting them fast and furious as soon as you finish reading this article (although I know you'll want to!). You also don't want to overload visitors to your Facebook page with animations. This can drown out your message completely, which the opposite of what you want to be doing!
Now that you know the rules of posting your GIFs, let's get on to how you can make them yourself!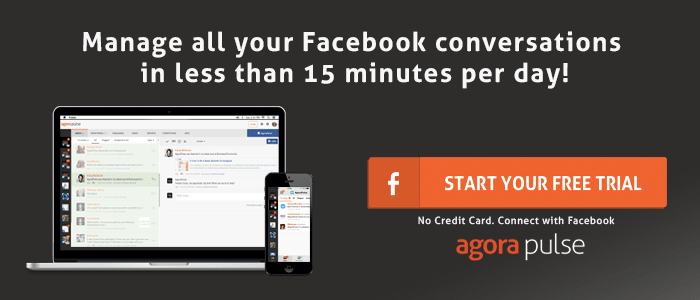 Rule 4: Feel Empowered to Create Your Own GIFs
There are plenty of sites out there that can create GIFs for you, like makeagif and Giphy.
makeagif allows you to use multiple pictures, YouTube links, and video (including recording with your webcam) to create your GIFs. You can see here that they offer lots of ways to start making your GIF: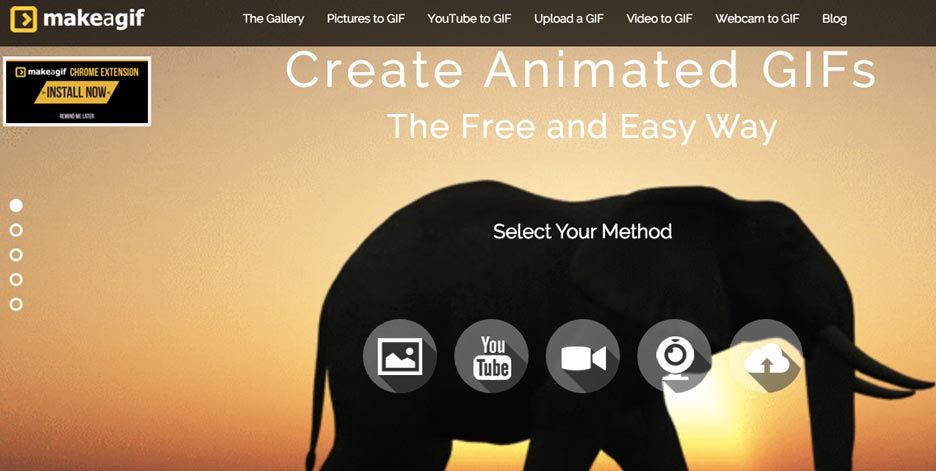 Giphy only allows you to make GIFs from video files or Youtube videos, but it's still straightforward and easy to use: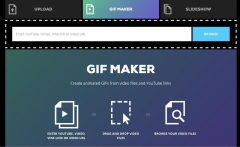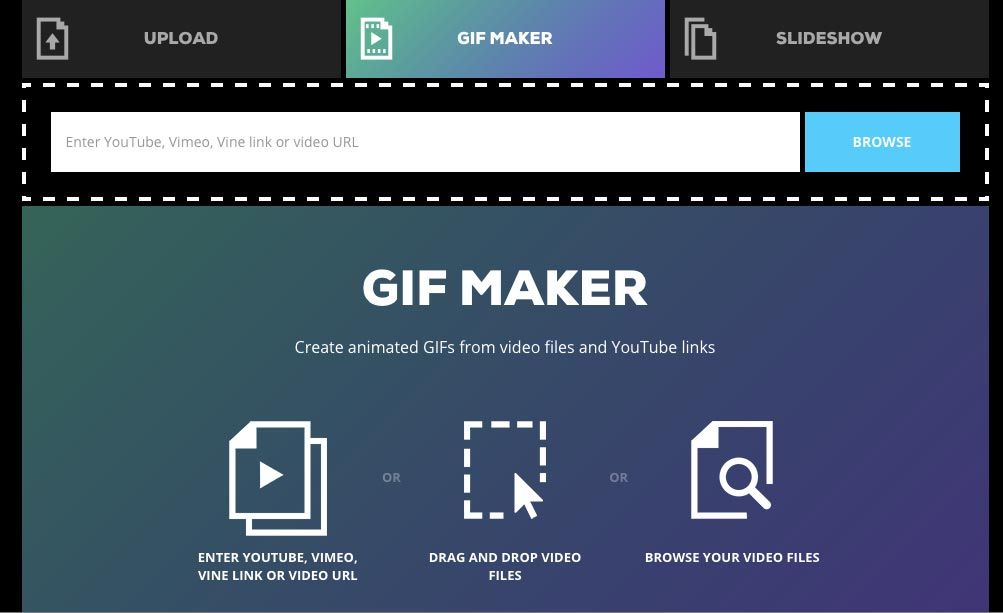 If you want to make something like the JanSport GIF, take several photos of different products and string them together to make a stop-motion looking GIF.
If the Starbucks sparkler really caught your eye, upload 5-10 seconds of video (easily shot on a smartphone) and the site will create a continuous video loop – and voilà! A GIF!
In both instances, make sure to save your URL somewhere that you can easily find it in the future!
When you're looking for something quick and funny to post, my personal favorites are Reactiongifs and Giphy. I'll let you check those out on your own – just don't blame me if you fall down the rabbit hole!
Go Forth and GIF
Well, there you have it. The do's, don'ts and how's of using animated GIFs on Facebook. Now that you're confident about adding them into your content calendar, have fun using them – and making them!
How have you used animated GIFs on Facebook? Let us know in the comments!