You've created a fantastic Facebook Live recording, and you're eager to see what else you can do with it. We've got ideas to help!
Facebook Live is a cool video streaming tool for marketers wanting to broadcast an interview, an event, or a tutorial, or just to say hi to fans on their Facebook page.
A live video can take some time to prepare, especially if you're a big brand. So how can you maximize the value of your Facebook Live recording?
I'll show you some of my favorite ways.
1. Download Your Video
When your Facebook Live recording has finished, the first thing you will want to do is download the video from your page. This will enable you to replay it, analyze how it went, or save it for uploading elsewhere.
Here's how you do it
Log into your Facebook page and click on "Publishing Tools" along the top.
In the left-hand column, click on "Videos" to see a list of your page's posted videos.
Choose SD or HD (HD is better if you plan to use the video elsewhere).
Find your video and download it.
Quick tip
If you're making a lot of Facebook Live videos, you might want to check out Savefrom.net. This is a super-easy site that allows you to download your Facebook Live videos instantly just by entering the video URL. There is even a Google Chrome extension if you want to get really slick.
2. Make a YouTube or Vimeo Playlist
In Step #1, we downloaded an HD version of our video to desktop, which means we can now upload it to other platforms, like YouTube or Vimeo. This enables you to reach a wider audience, create a permanent playlist, and refer to it anytime you like.
Your Facebook Live Videos could become a series–e.g.: Live Mondays as shown below. Alternatively, if you are a beauty brand, for example, you could address a different product or skin problem each week and turn it into a series. This gives your subscribers a useful series to watch, especially if you are addressing evergreen issues as opposed to this week's celebrity news.
Quick tip
When you upload a video to YouTube you have a native editing toolbox at your disposal. So, you can actually polish the video before you upload it. Trim it down, include annotations, add effects, create subtitles, add a logo, write a description, and select tags to make it more searchable.
3. Promote Your Facebook Live Recording
Just because the video isn't live anymore, doesn't mean the party's over for marketers!
Though fans will no longer receive live reactions from you, they can still watch the recording, comment, and interact with you. It's not yet possible to promote your video while it's running, it's totally possible to promote it afterwards.
If you are going to run Facebook ad featuring your Live recording, you should be sure about your ad objectives.
Do you want more page fans, more views or more traffic to your site? This is also an excellent opportunity for you to entice non-fans or friends of fans into your page so select this as a target option.
Quick tip
If you choose to promote your Live video, monitor the comments. Your fans will still be asking questions and shouldn't feel like they've been left out in the cold.
4. Make a GIF
GIFs are lots of fun for Facebook and Twitter, and can really draw attention to your blog post or video.
In fact, statistics tell us that people only remember 20% of the text they read without visuals and tweets with images or GIFs are 34% more likely to get retweeted!
So why not make a GIF from your Facebook live video? It's super easy, simply take a few screenshots (pick the really good ones!) and upload them to GIF Creator.
Here's one I made in two minutes based off a Cooking Light Facebook Live video.
Quick tip
Promote your GIFs on Facebook or Twitter to attract fans to your finished video or to promote your next one. Why not use the GIF as a way to attract fans to decide on your next Facebook Live recording topic!
5. Embed Your Video to Your Blog or Email
Getting the code to embed your Facebook Live videos into your blog or email is easy. Simply go to the video you want to embed, Click in the top right of the post and select Embed, then paste the code into your blog post or page.
This makes for an engaging post that will provide an auto preview of the promoted video when shared. You could also embed your videos into guest posts if you write for other sites or embed them into your Slideshare presentations.
And it doesn't stop there.
Did you know that using the word "video" in an email subject line boosts open rates by 19% and click-through rates by 65%?
Sending your Facebook Live videos via email to your opted in subscribers is a great idea. Doing this will get them to visit your fan page, encourage them to get involved in discussions and perhaps even make a purchase depending on your video content.
Depending on your email provider, you can …
Make a screenshot and hyperlink it to your Facebook Live recording.
Include an animated GIF (see step #4) of the video linked to your blog where you have embedded the post.
Embed the video into the email using the code provided.
Quick tip
If you're serious about embedding your Facebook Live videos into your blog posts then why not check out the plugin Simple Social Press. This cool plugin allows you to embed the video AND the live comments feed into your blog. Users can comment and interact live making it a really engaging experience.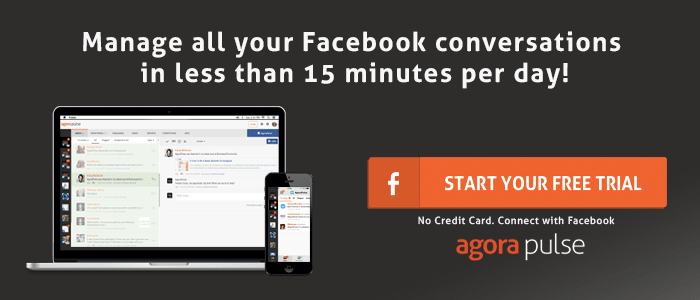 6. Analyze, Analyze, Analyze
If you're using Facebook Live as part of your marketing strategy, then you need to get serious about analyzing the results. Facebook lets you analyze the minutes viewed, the number of unique viewers, and the 10-second views and the number of fans who watched the whole video. As usual, you can also access the number of people reached, reactions, shares, and comments.
To access your Facebook analytics, simply;
Go to your Facebook page.
Visit your Insights tab.
Select Videos to view the analytics from a specific time period. Or scroll down to see stats for each individual video.
Quick tip
Keep track of the results for each Facebook Live recording you make. By doing this, you will gain valuable insights into your most popular topics and be able to repeat them in the future.
* * *
Sign up now for a FREE demo.