A Calendar to Top All Calendars (v.7.56)
We've spent this past year building out our publishing capabilities — from queue categories to Facebook Groups publishing. Then we thought, why not also improve the tabs that give you insight into all that you publish with Agorapulse? With that, we've improved the interface and experience of your publishing calendar and queue categories.
🎁 FEATURES 🎁
Publishing calendar improvements. We've made our publishing calendar even easier to use. The colors more clearly tell you what content is scheduled, queued, published, and failed. To approve (by a team member) and assigned-to-me content is also highlighted in the calendar for each of your social profiles.
For easier navigation, the filters + settings moved to the left-hand side.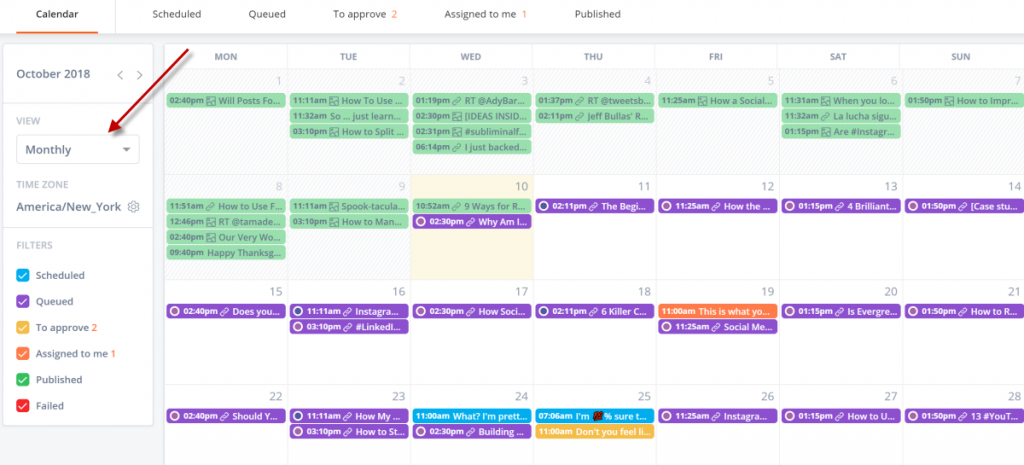 Want more details on an item in your calendar? Simply click on it to see a preview.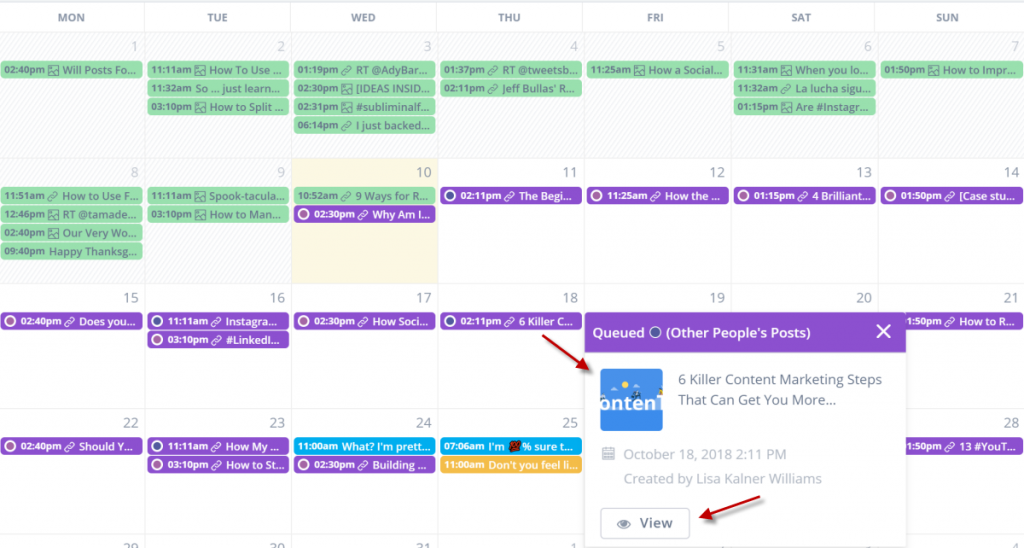 If you want to get more details on the post or edit it, click that "View" button to instantly get the editing modal for that piece of content.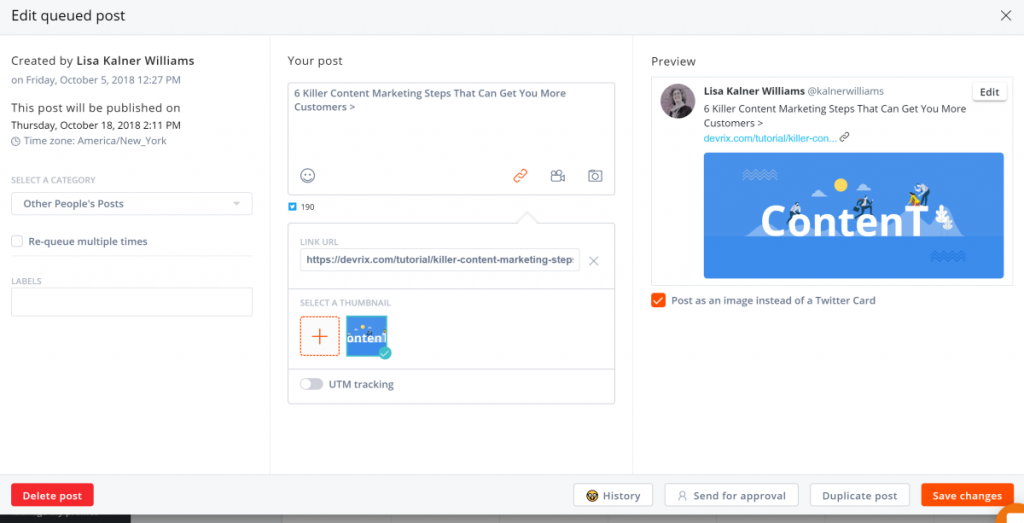 Need to schedule a piece of content for a particular day? It's easy to do on the calendar view. Hover over the day you want the post to go live and when you see the paper airplane icon, click it to begin composing your to-be-scheduled post or tweet.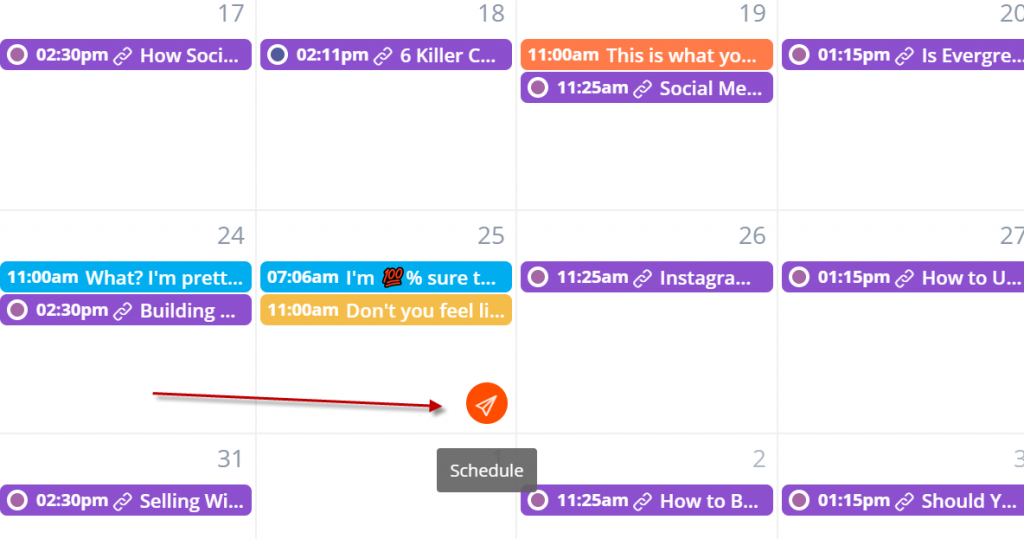 Our revised queue category tab now highlights which queued posts need to be reviewed by a teammate.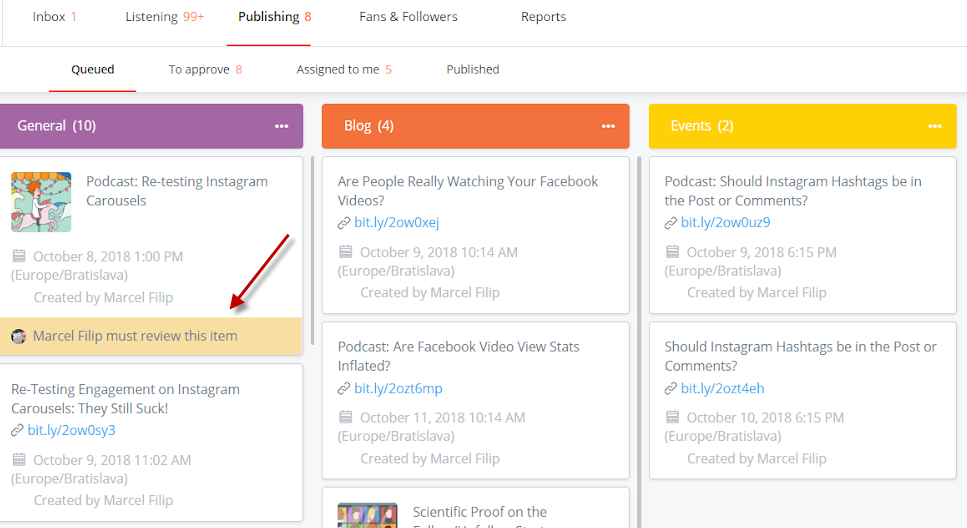 And our To Approve section is now a scrollable page where you see the full content of what's to be approved by your team.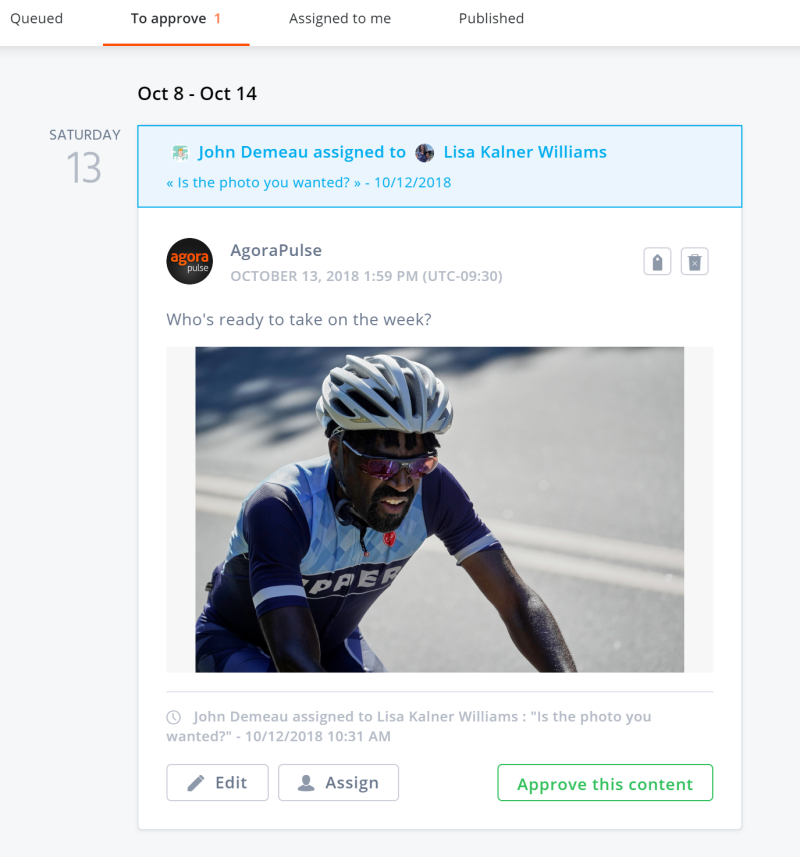 🐞 BUG FIXES🐞
LinkedIn click and share counts were not shown in the published post detail view metrics. They appear now.
The open link to open a "reply in DM" message wasn't working. It is now.
Facebook doesn't allow us to easily access Facebook users' profile URLs. Thus, in the user column of the inbox, we removed the non-working link to a user profile.
+ 10 other bug fixes to make your Agorapulse experience even easier.