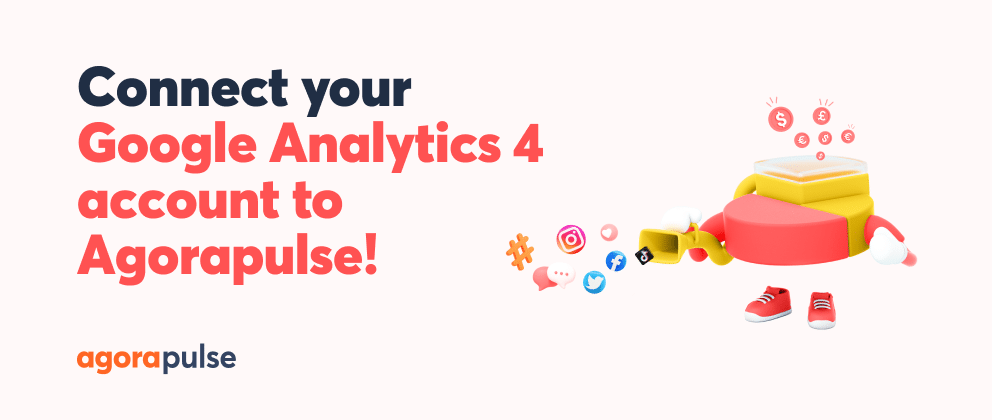 Connect your Google Analytics 4 account to Agorapulse!
To help you measure and demonstrate the value of your social media efforts, last year we launched a solution that bridges the gap between social media data and website data: our Social Media ROI feature. Whether traffic, leads, or revenue, any website interaction can be traced back to content published through Agorapulse. The tool is integrated with Universal Analytics.
Google has announced that all Universal Analytics users will have to move to Google Analytics 4 by July 1, 2023. As a Google Analytics user, you need to start migrating your data and setting up your account.
Fortunately, you don't have to worry about getting your presentation-ready Social Media ROI reports. Agorapulse now supports integration with Google Analytics 4.
By combining analytics on your social media performance and website analytics from Google Analytics 4, our Social Media ROI feature creates unique reports that showcase the real value that your social media strategy brings to your business.
Connect your Google Analytics account
To use this feature, connect your Google Analytics 4 account to Agorapulse from your organization's settings or the Social Media ROI menu. You can connect one or multiple accounts.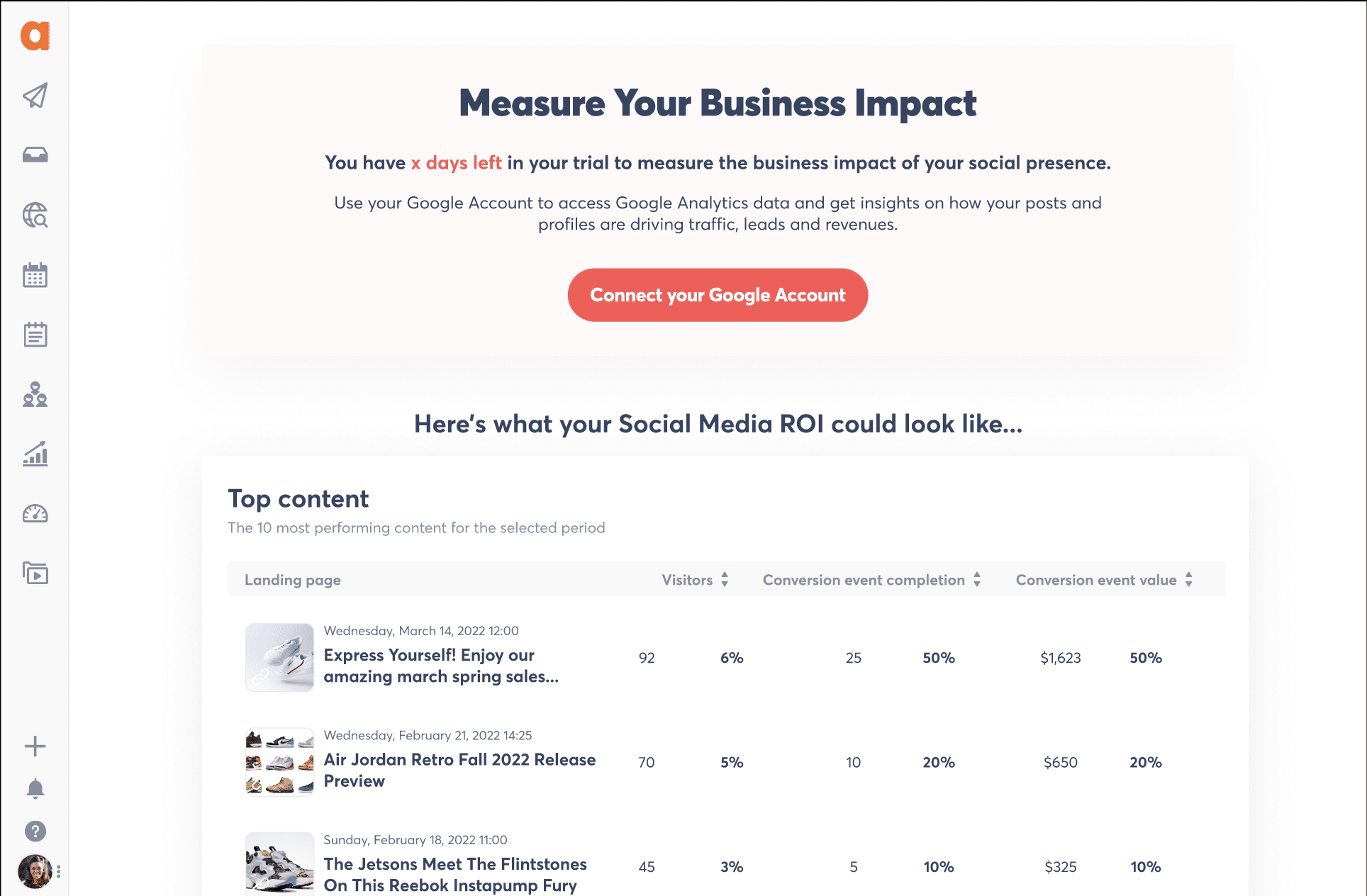 Please note: Until Google sunsets Universal Analytics, Agorapulse will support both integrations.
You can select Google Analytics 4 dashboards to include in your Social Media ROI dashboard.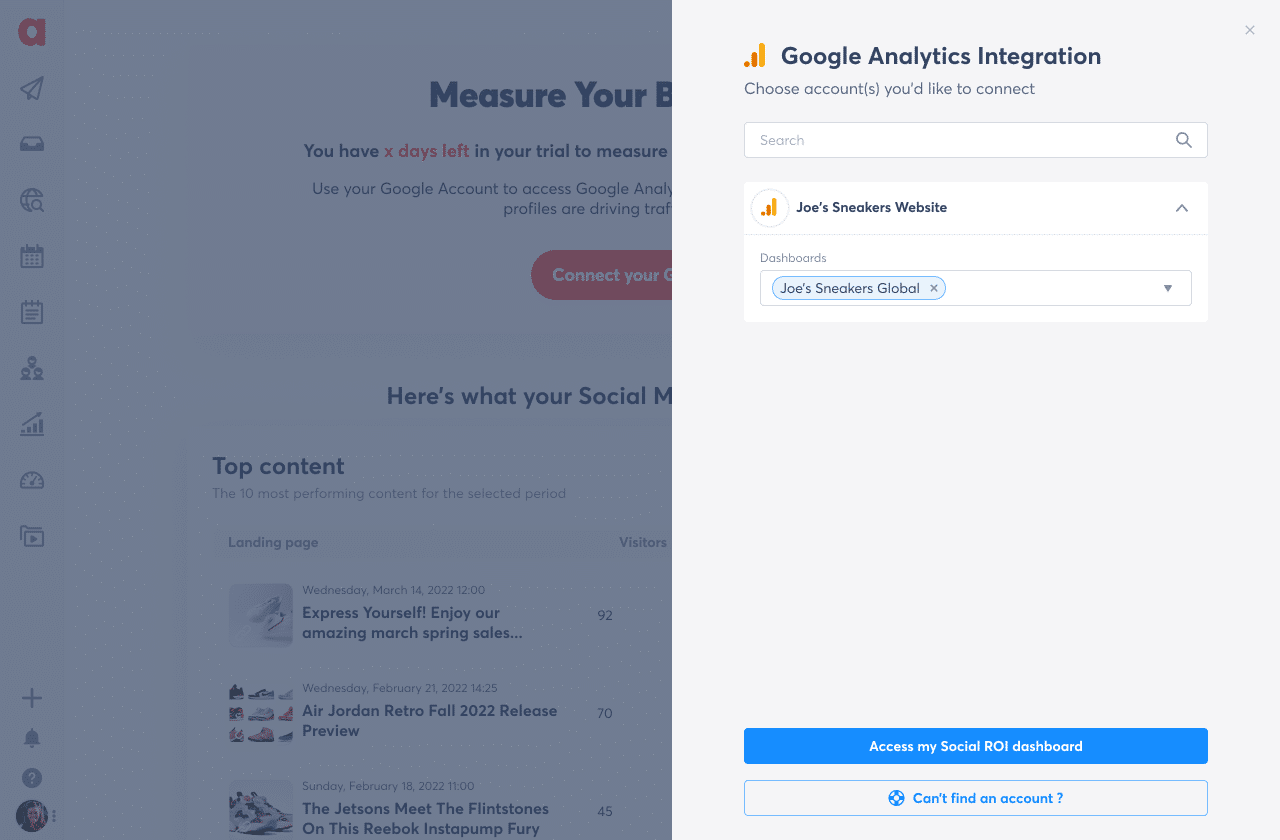 Social Media ROI dashboard
Agorapulse's Social Media ROI dashboard processes your data from Google Analytics dashboards to create a detailed report of the ROI generated by your organic social media efforts.
In this way, you can easily measure your sales, leads, and traffic coming from your social media posts, organic and ad comments, and messages.
Tip: Learn more about metrics in the Social Media ROI dashboard and Google Analytics 4 dashboard.
Your data will be automatically pulled from your Google Analytics 4 account and organized into different funnels in your Social Media ROI dashboard in Agorapulse: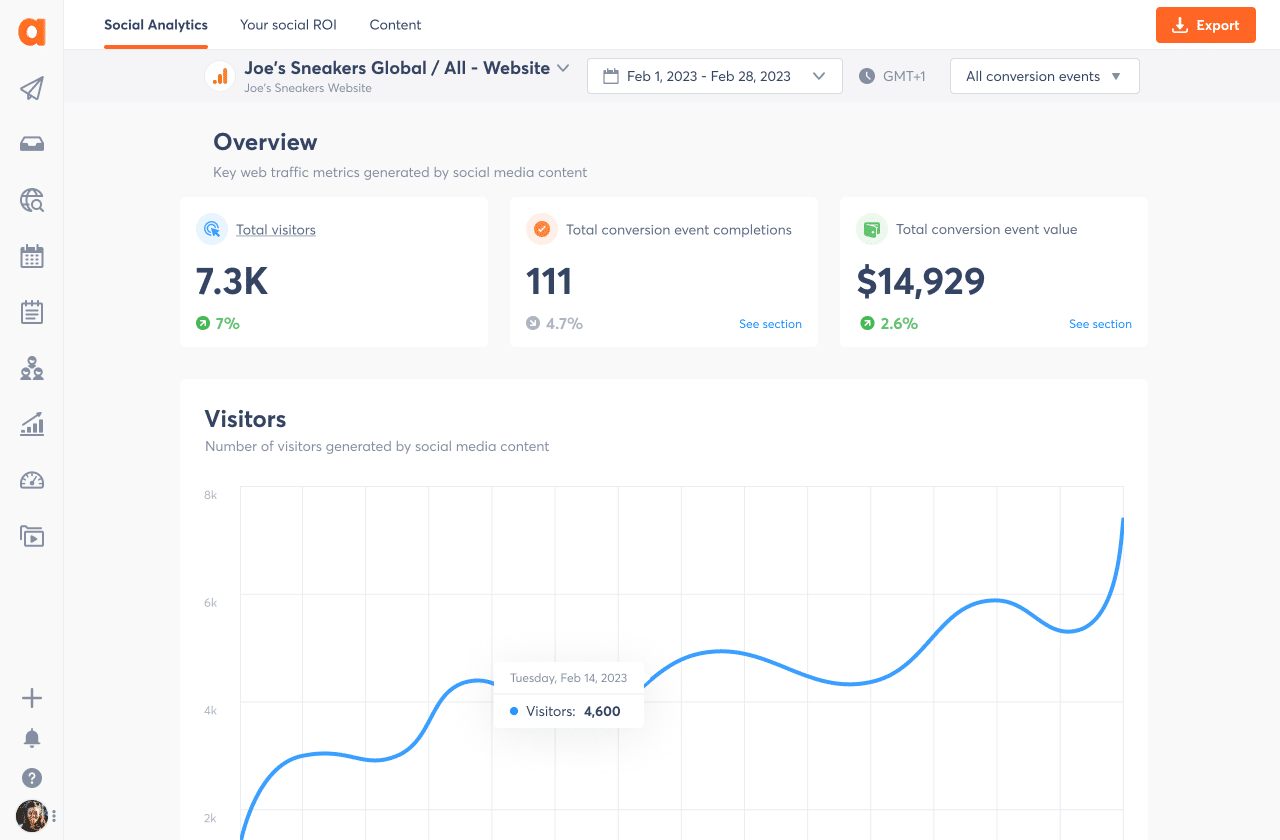 Export your report
Want to share your report with your colleagues? You can easily export it in PDF format by clicking on the "Export" button on the top right side of your report.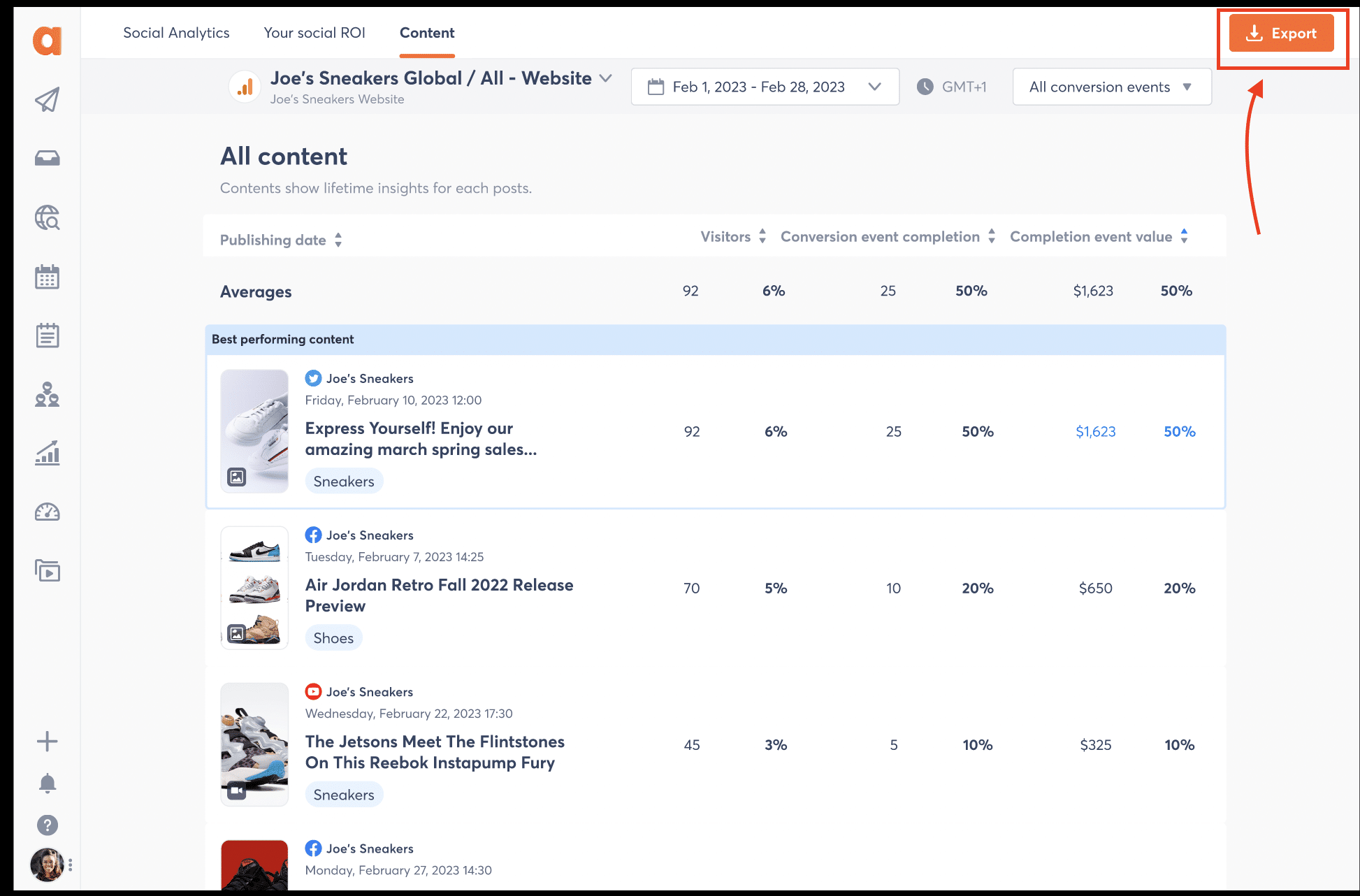 Analyze your reports to identify successful campaigns, channels, and specific types of content. Showcase your social media ROI in your client pitches and QBRs.
Also, use the results to get a better position, bigger budgets, and a larger team.
Want to know more? Visit our Help Center to learn more about Social Media ROI.