Do I Spy a Bitly Link? (v7.10)
This release has some great improvements for serious social media managers. Wanna learn more?
🎁 FEATURES 🎁
Expanded bit.ly integration. We've had bitly integration with Twitter for some time. However, we felt it was time to also offer it for Facebook, LinkedIn, and Google+.
Haven't linked your bitly account yet? Simply go into the Publishing settings of the profile you want to link, press the orange button, and let the link tracking commence!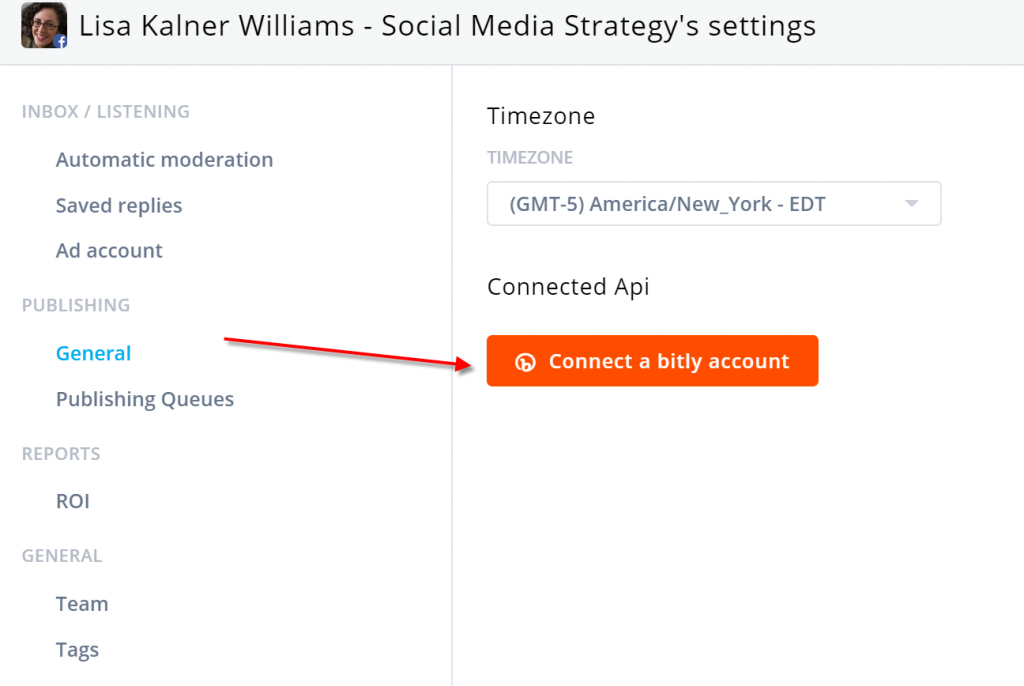 Advanced inbox clearing functions. Do you need to get through your busy inbox as efficiently as possible? Got tons of inbox items at any given moment? We got you.
If you enable the "auto advance Inbox" feature in your user settings, you're in for a treat. After you send a reply to an item in your inbox, you'll automatically see the next item highlighted in your inbox. With seconds saved with each inbox item, you're bound to save tons of time each week!

🐞 BUG FIXES🐞
Issues when publishing GIF: In the past, if you tried to publish a link or image with an invalid GIF, it might have failed without an error message. We now display an "Invalid Media" error message which indicates that the media is the problem.
Issues with Instagram publishing: More than half of our recent publishing errors on Instagram received a Timeout error message. We will now try to retry to publish these items up to 5 times behind the scenes. There's nothing you need to do. If we reach a fifth unsuccessful attempt, we will send you a "Publishing Failed" notification.
Posts from visitors where not marked as reviewed: When an admin replied to a Facebook visitor post in the Inbox, it was not marked as reviewed. These wall replies are now marked as review for your reference.
Harmful combination of multiple moderation rules: Many issues arose when users set more than one rule per moderation search term.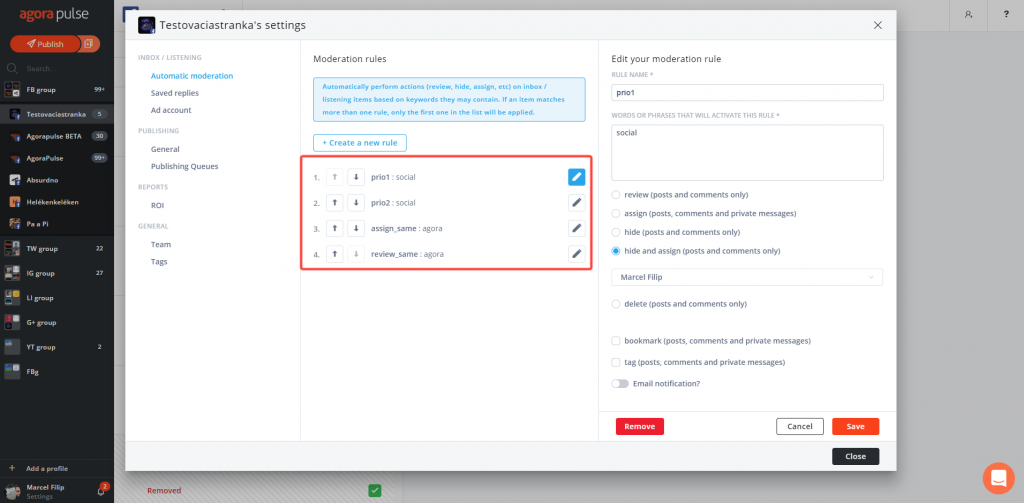 Because of this, we've decided to establish the following guidelines.
Only one rule can be applied per the same moderation term.
The first moderation rule in the list will be the one implemented. See the image above? You'll see that there are two rules set for the word "agora" — one to assign and one to review. Since the "assign" rule is first on the list, the moderation rule will assign items with "agora." The second "review" rule will not be applied to the word "agora."
If you don't like the order of the moderation rules in your settings, you can change them with the up/down arrow buttons.
🎧THIS VERSION'S PLAYLIST🎧
"Every Little Step" by Bobby Brown
"Goodbye to You" by Scandal
"Dirty Computer" by Janelle Monáe (ft. Brian Wilson)
"Try Again" by Aaliyah
"Gone Daddy Gone" by Violent Femmes
"There's Only One" by Tones on Tail