Instagram Video Publishing and Easier to Use Settings (v8.9)
🎁 FEATURES 🎁
Instagram video publishing. You can now publish, schedule, or queue video to your Instagram feed through Agorapulse. The feature is available only if you have direct publishing enabled — so double check your settings to see if you're set up properly.

Once you're set with direct publishing enabled, be sure that your videos are:
in either .MOV or .MP4 format
no less than 3 seconds and no more than 60 seconds in duration
Have an aspect ratio between 4:5 and 16:9
(Those are the restrictions placed by the Instagram API.) Then you're ready to roll!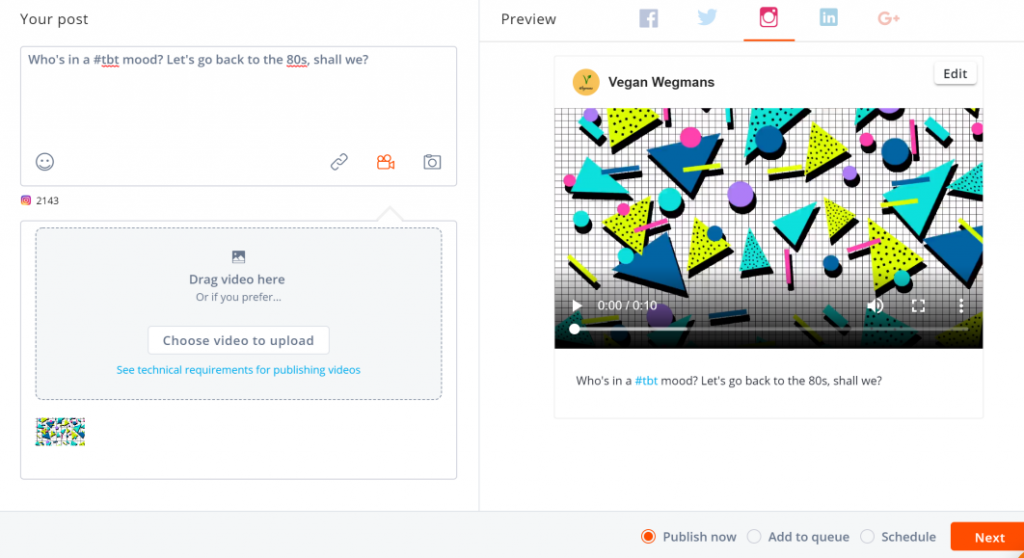 More details on publishing video to Instagram can be found here.
Improved experience in connecting your ad accounts. To improve your experience with connecting your Facebook ad accounts to Agorapulse, we automatically detect and display the number of active ads on each ad account connected to each social profile.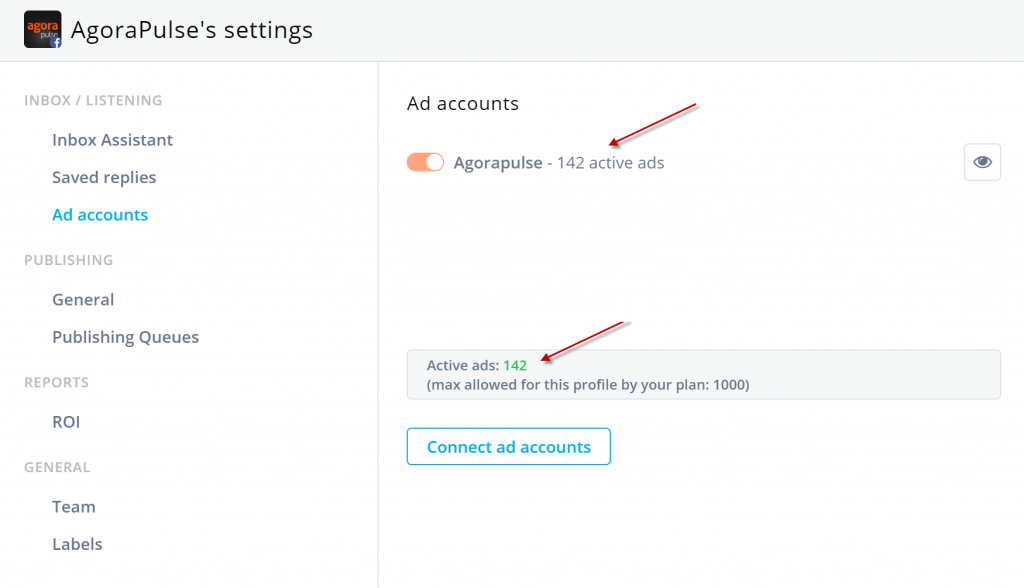 If you reach the limit of active ads allowed in your Agorapulse subscription, we'll display a message to alert you.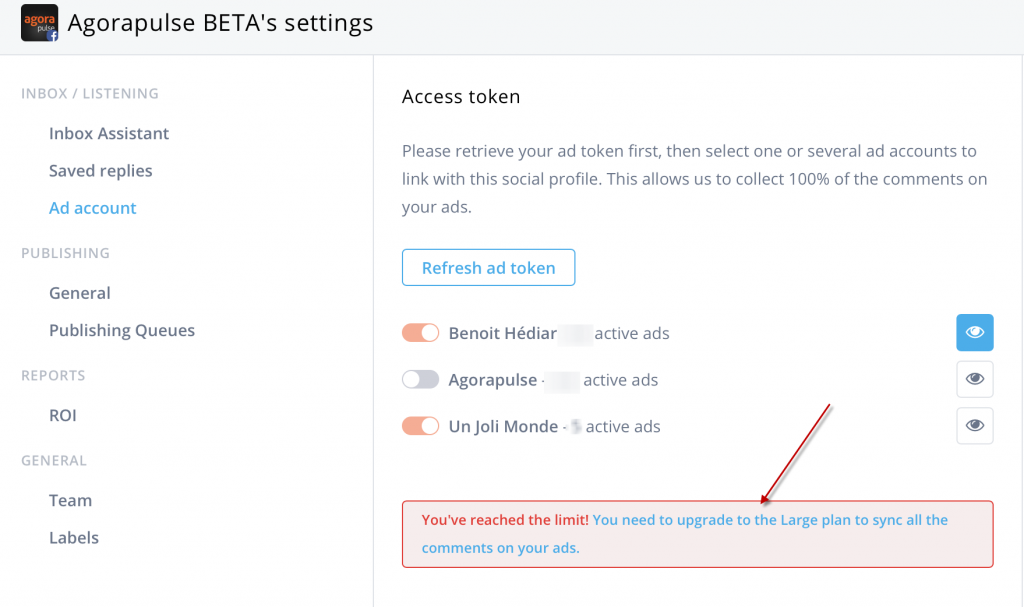 For example, if your plan allows for 300 active ads but you have 350 active ads, we'll sync the most recent 300 ads.
More intuitive display of social profiles. If you (as an owner or manager of your organization) haven't edited the order of social profiles on the left hand side of your dashboard, we have a new default setting to make your experience smoother. Social profiles are sorted in this way:
All social profiles are grouped according to their social network in alphabetical order — Facebook, Google+, Instagram, LinkedIn, Twitter, and YouTube.
All social profiles within that social network (say, Facebook) are displayed alphabetically.
🚦FEATURE NOTE🚦
Instagram hashtag listening searches are now back after being temporarily disabled last month. Please note the following API restrictions on searching for hashtags with third party tools.
You can search up to 30 hashtags per rolling 7 day period.
User info won't be included in the search results. You'll have to click the date stamp of the post to go to Instagram and get the information.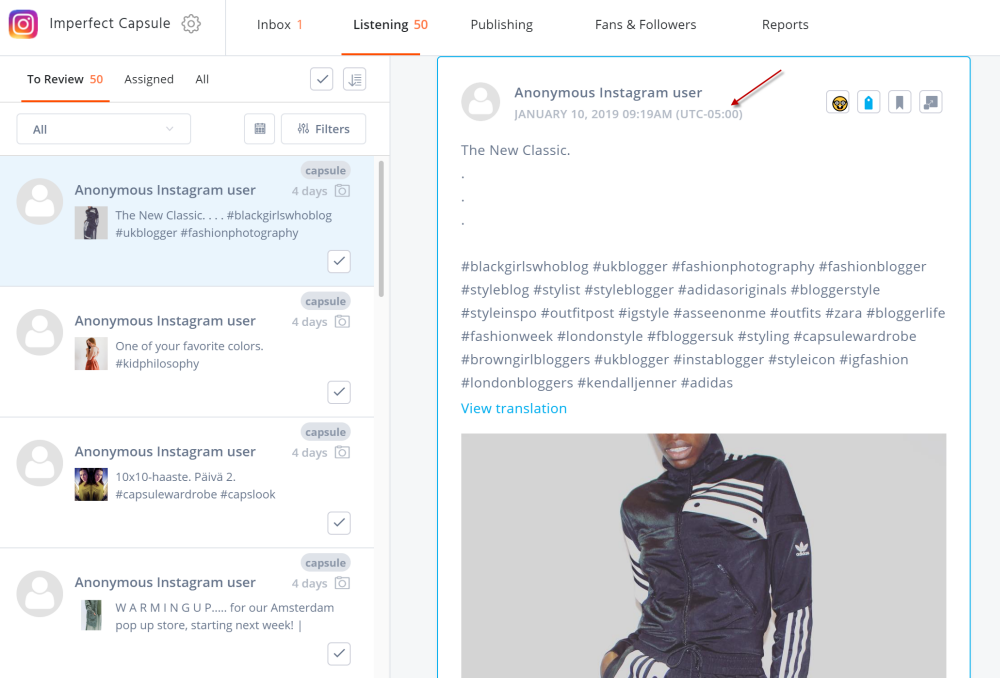 You can't reply or comment on posts found in searches. Again, you'll have to click through to do that natively on Instagram.
We can't retrieve Stories in hashtag searches.
Emojis in hashtag queries are not supported 😢
More technical details on the API restrictions can be found here.
Larger video sizes are now supported. We've raised the file size limit from 50mb to 100mb.
🐞BUG FIXES🐞
When you replied to a user comment via private message (PM), and then you wanted to add a private note to that PM, it was not saved. Such notes are now saved.
It wasn't possible to reassign a scheduled item to a moderator for edits. This feature is back to improve your publishing workflow.
+24 fixes to make your Agorapulse experience even better.