LinkedIn Targeting and Publishing Calendar Options (v8.24)
🎁FEATURES🎁
➡LinkedIn targeting. Use language and country targeting on your next LinkedIn company page post to focus on a specific audience.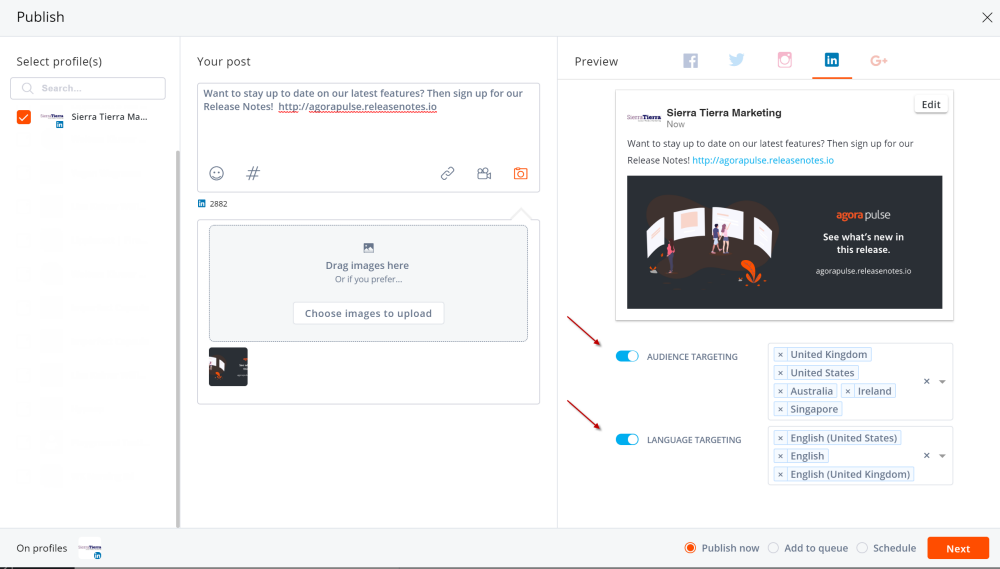 ➡ LinkedIn tagging of personal profile usernames. Your company pages or personal profiles can now tag the usernames of personal profiles.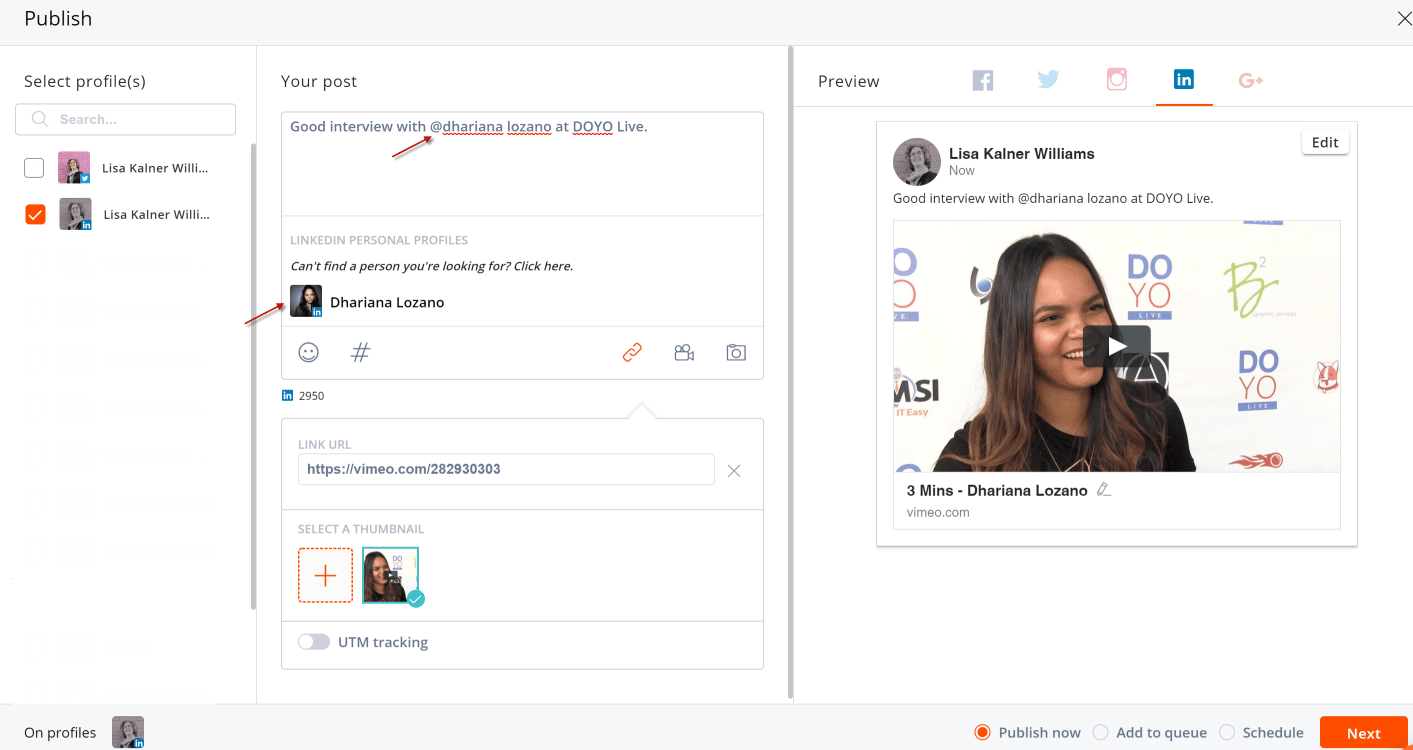 You can use this feature on LinkedIn if the user you want to tag has:
previously left a comment on your LinkedIn page AND
enabled the "Mentions or tags by others" setting in his/her privacy settings natively on LinkedIn (see below)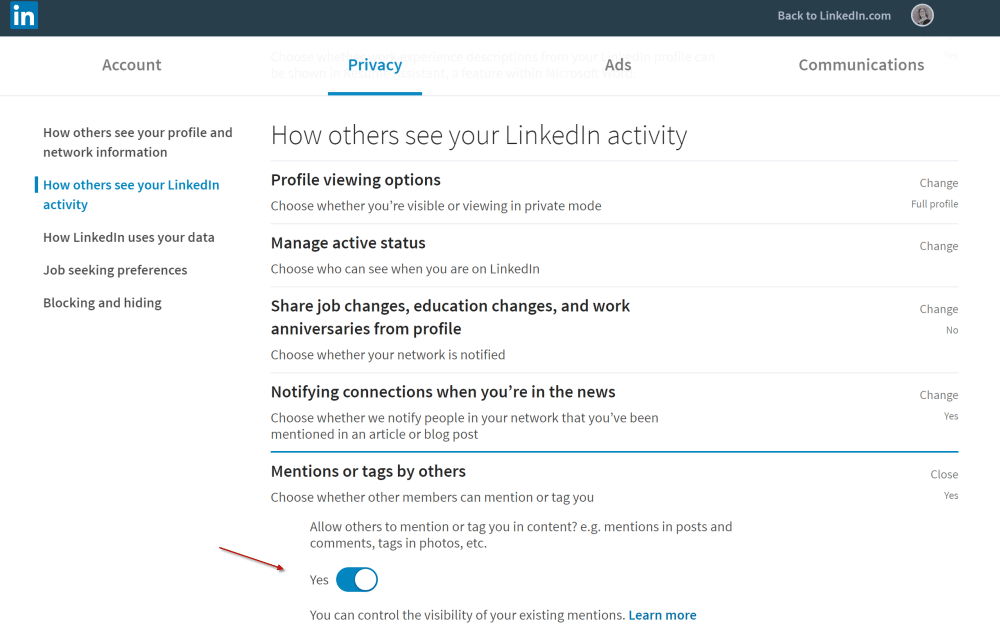 ➡ Immediately post a queued or scheduled post. Do you have a scheduled or queued post that you'd like to publish right away? Click the item in your content calendar and then click "Publish now."
https://s3.amazonaws.com/release-assets/production/team-561/5c8181a5478bb_publish%20now.gif
You can also click a post in the queued view or click "Edit" on a post in the scheduled view to get the "Publish now" option.
➡ Remove a deleted Instagram post from the publishing calendar. If you've deleted a post natively on Instagram, you can now easily remove that post from your Agorapulse publishing calendar. It's a great way to keep your publishing calendar and feed aligned.
To delete the post, click the post on your calendar and then click the "Remove on Agorapulse" button.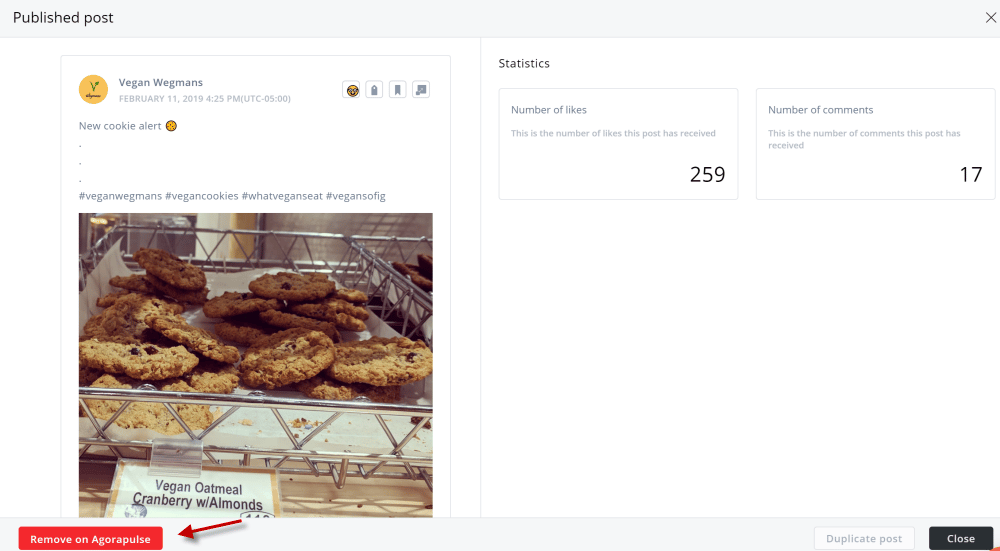 Note: if you haven't first deleted the post natively on Instagram, this feature will not work.
➡ View team history of a published post. To track your team's involvement with your social content, you can now view this history of each public post published with Agorapulse. At a glance, see when a post was created, published, edited, assigned, etc — and by whom.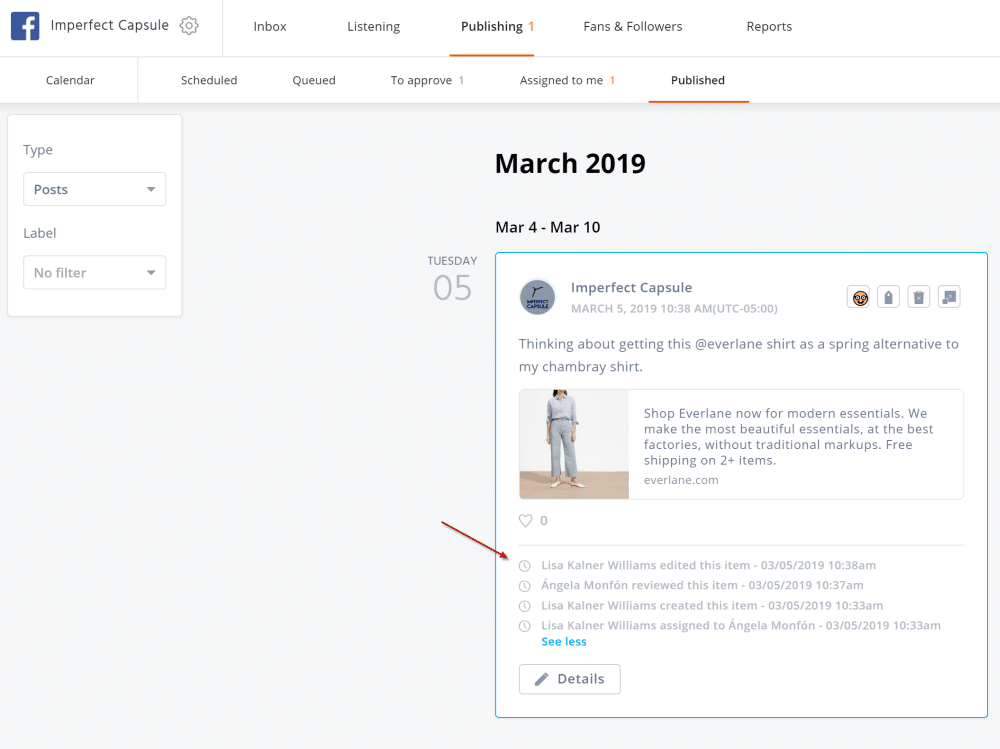 ➡ Easier to read usernames in your navigation menu. We now display each profile's username in your organization's Navigation menu. This is to ease the pain of managing multiple social profiles with same name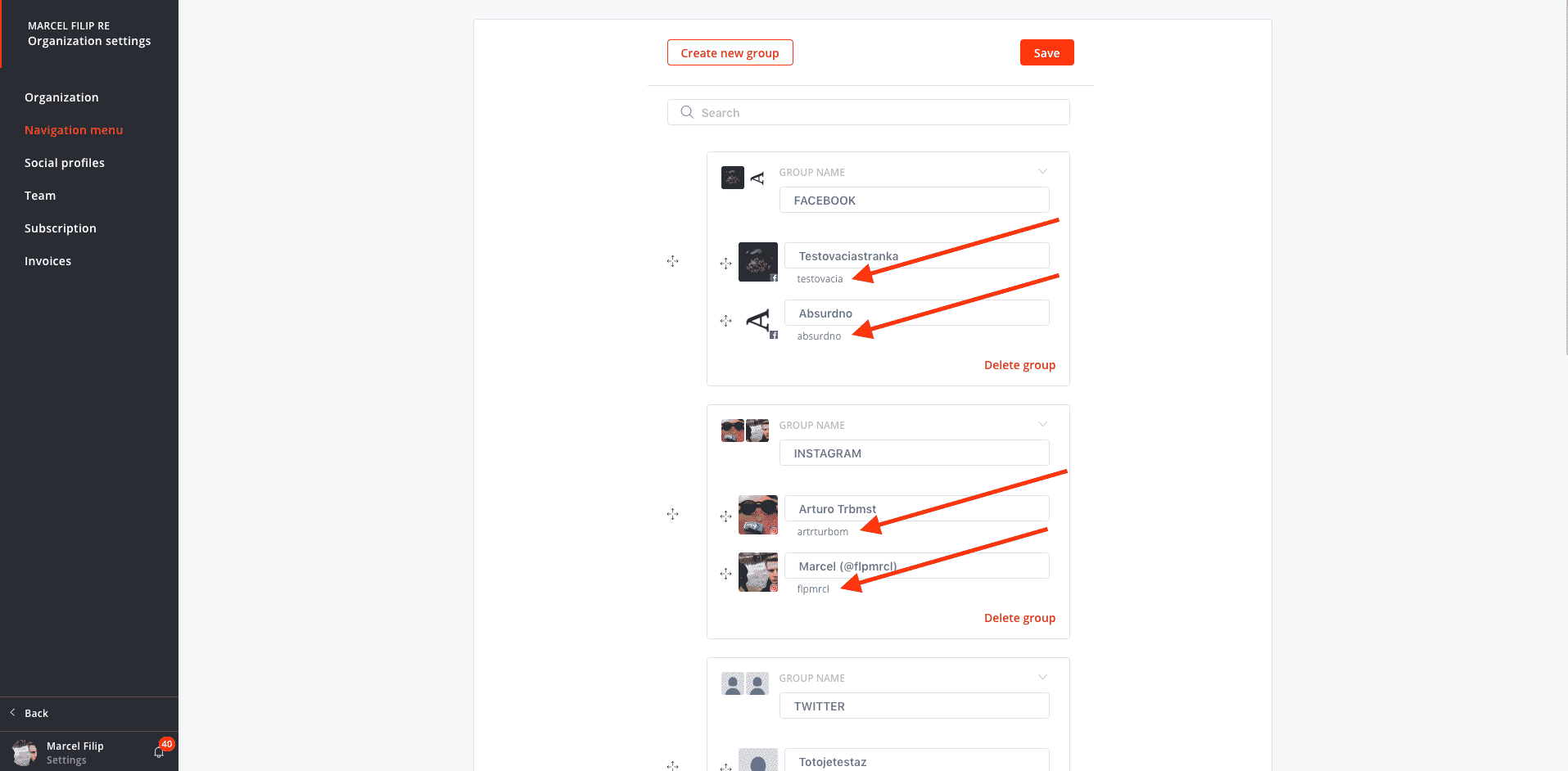 ➡ Keyboard shortcuts back on "To approve" list view. If you like keyboard shortcuts, use the arrows to navigate up and down your "To approve" items. To approve posts, simply press Space+ E. Here's a list of all the keyboard shortcuts on Agorapulse.
➡ New Instagram listening filter. You can now focus on your profile's username mentions by using the filter in the Listening tab.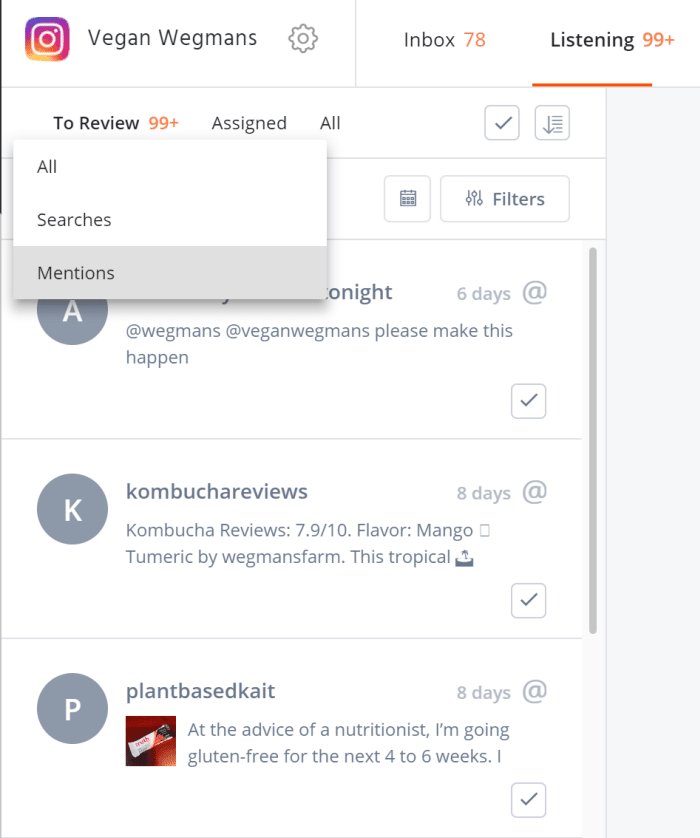 🐞 BUG FIXES 🐞
➡ Users on our Android app didn't see the option to publish a post notification image as a story. This has been fixed.
+13 other changes to make managing your social media even easier using Agorapulse.