New Navigation Improvements (v 8.48)
🎁 FEATURES 🎁
The response to the beta navigation changes has been overwhelmingly positive. Your feedback has encouraged us to make several tweaks to improve your experience with this new navigation.
1. More readable social profiles menu. To improve the readability of the social profile names, we removed thumbnail icons for groups. Groups are listed solely with their names, and profiles within those groups have their profile photos. In the example below, the group "Influencers" doesn't have a photo, but the profiles in the "Influencers" do.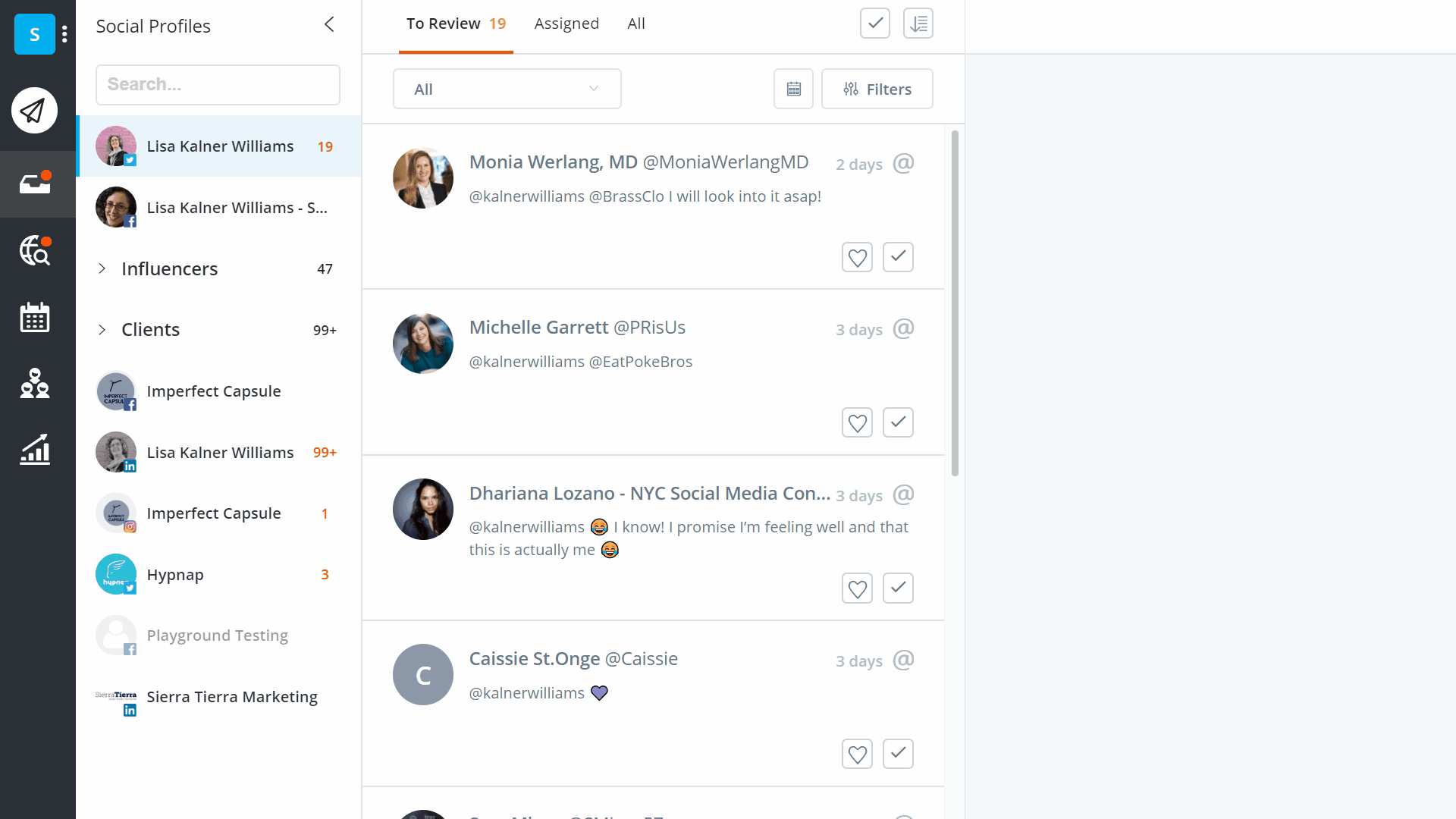 2. Easy native network URL button. Go directly to a native Facebook, Twitter, Instagram, LinkedIn, or YouTube link from the Inbox and Listening tabs by clicking the network in the upper right hand corner.
3. Better experience for users with large screens.The right-hand settings menu has been made larger for users with a screen wider than 1,280px.
4. Helpful navigation bar for settings menu. A breadcrumb trail appears on top of your settings screen, so you know exactly where you are at all times.
We hope this makes your beta navigation even better. Thinking of trying the beta again? Ask your friendly support team to give you access.
🐞BUG FIXES🐞
We fixed scheduled post previews, a "last week" report error message, and UI bugs to make managing social media even easier with Agorapulse.