Schedule Instagram Stories, Native LinkedIn Video, and More (v7.75)
🎁 FEATURES 🎁
Ability to publish or schedule Instagram Stories. Want to publish Instagram Stories using Agorapulse? Now you can! Here's how to do this on your business profiles.
First, make sure you've installed the Agorapulse mobile app on either your iOS or Android device.
Then, go to the settings for your business profile on the desktop version of Agorapulse. Business profiles by default are set to direct publishing. If you want to publish stories, you'll need to disable the direct publishing option in your profile settings.

Prepare the post as you normally would on desktop. Select publish, queue, or schedule for that post. Upon receiving a push notification on your mobile device, go to the Agorapulse app to see the post. Tap on "Share on Instagram."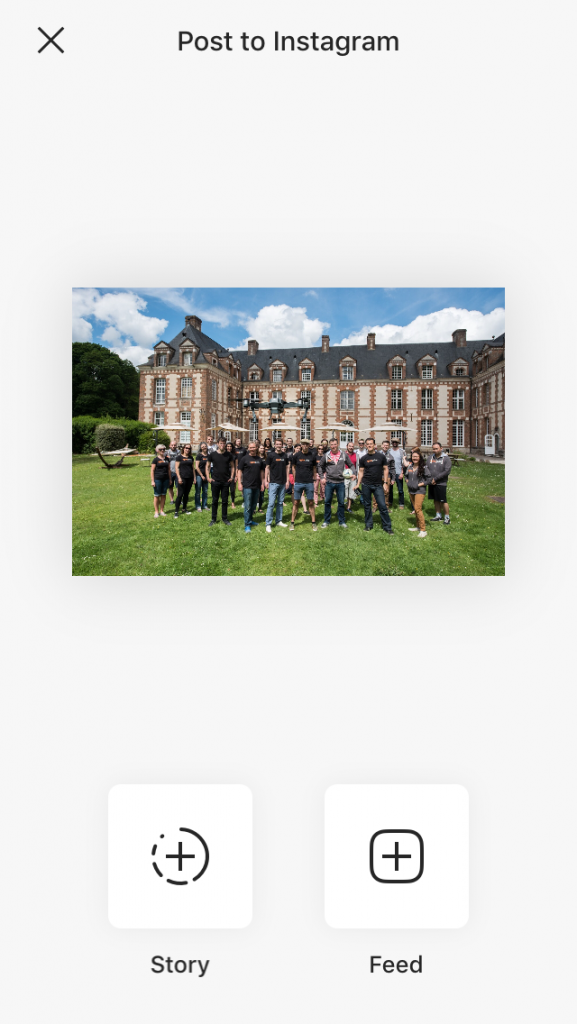 Simply tap "Story," add any native Story effects you'd like, and publish it.
Timezone and time are now accurate and easy to spot. If your social profile timezone (set in your profile settings) is different than your browser timezone, we'll show you the profile time and timezone on the publishing calendar view.
Take this example. I'm based in Paris but the setting for the Agorapulse Facebook Page is set for Chicago. See how Chicago's time and timezone are shown here?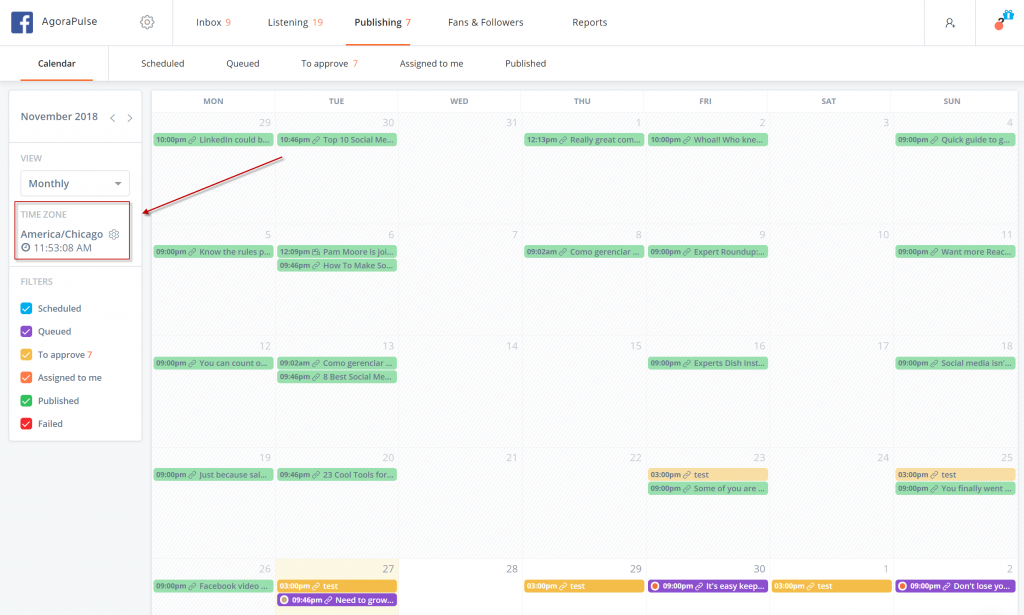 🚦FEATURE NOTE🚦
In anticipation of upcoming Instagram API restrictions for third-party tools, it's no longer be possible to add personal profiles to your Agorapulse subscription. And on December 11, you will no longer be able to manage existing Instagram personal profiles on your subscription. The process to convert your personal profile to a business one is quite simple; we've provided instructions here.
🐞BUG FIXES🐞
If users on your subscription work with different time zone settings, the time display on the publishing calendar and and queueing didn't display the same hour. It's now fixed.
If you publish a video post natively on LinkedIn, you'll now see the post in your publishing calendar, the comments for that post in your Inbox, and the post counted in the "Published posts" section in your LinkedIn reports.
+6 other bug fixes to make your social media management even easier.