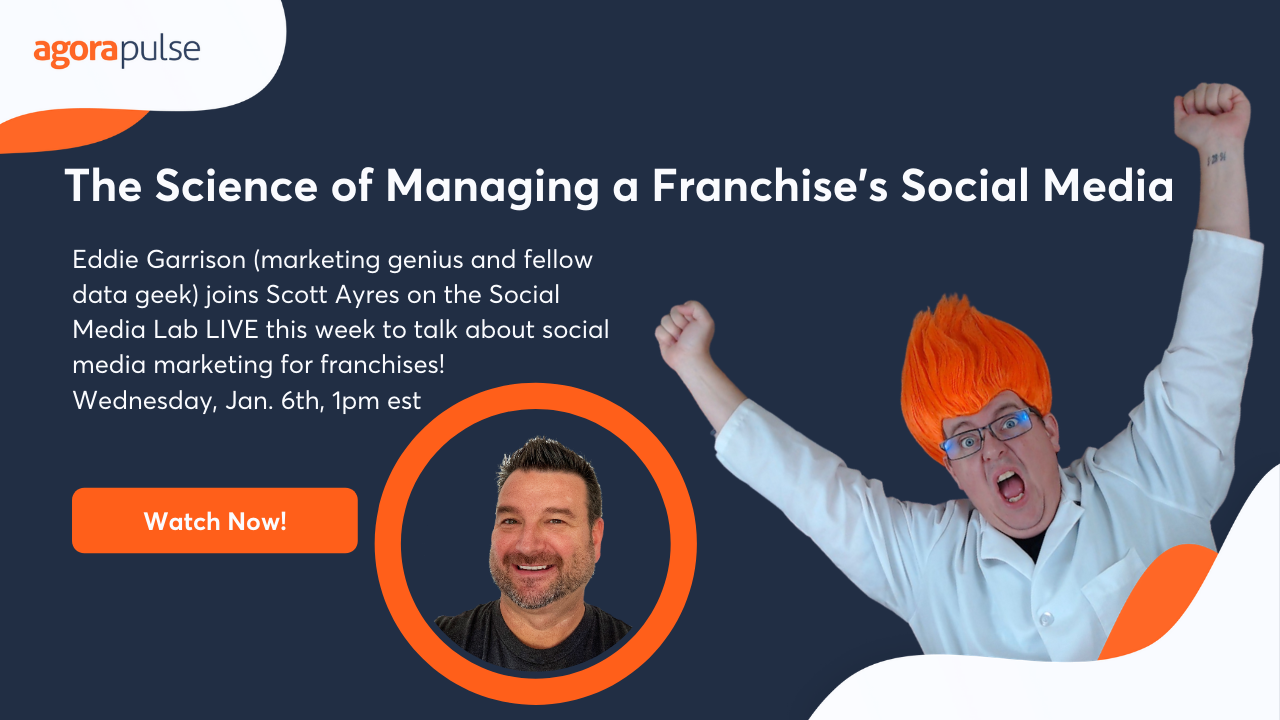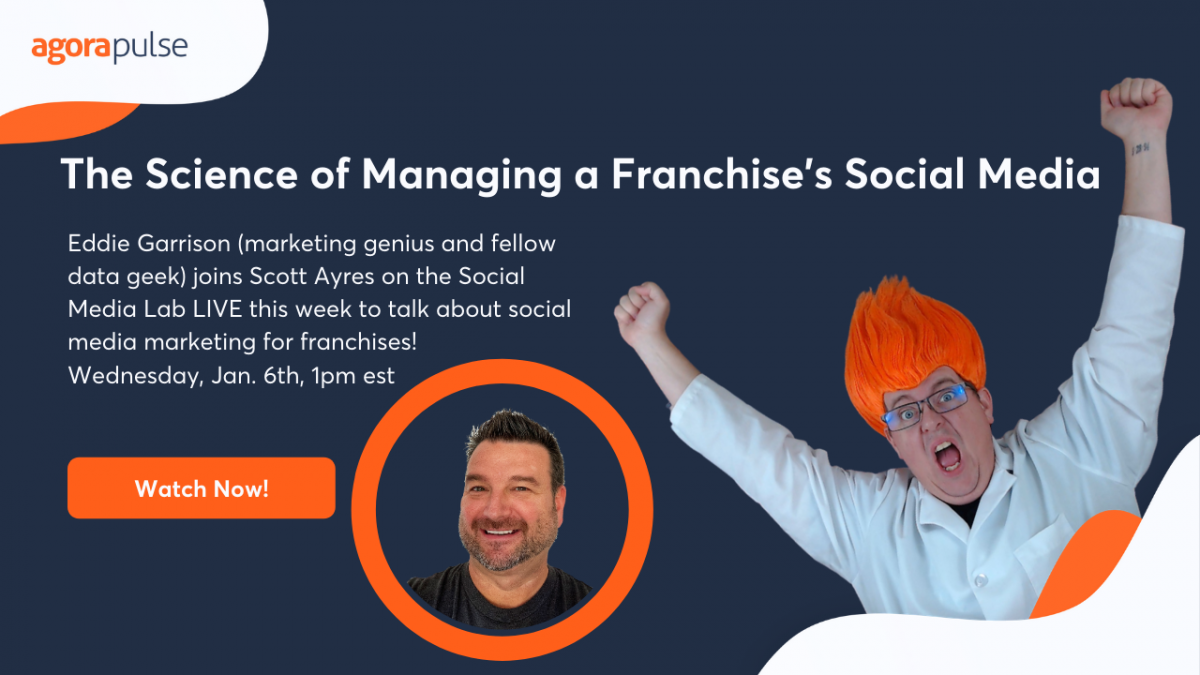 Subscribe to the podcast on Apple, Google or Spotify
How to Manage a Franchise's Social Media as an Agency
Eddie Garrison (marketing genius and fellow data geek) joins the Social Media Lab LIVE this week to talk about social media marketing for franchises!
In this episode you'll learn:
How to land franchise clients
Setting expectations for franchise clients
Creating content for franchise clients
The good, the bad and ugly of franchise marketing
The data that matters to franchise clients
Who is Eddie Garrison?
Eddie owns Clover Media, a marketing agency in Orlando, and manages social media for many businesses there. In addition to local marketing Eddie also runs the Digital Media Creator Academy and several training programs and live video shows!
Listen to the podcast above or watch the full video interview below:
What is the Social Media Lab LIVE?
Social Media Lab LIVE is hosted by Scott Ayres, the Content Scientist at the Social Media Lab.
It's a weekly show where Scott talks about social media marketing with expert guests and is always testing something!!!
Get started with Restream for free!!!
With Restream Studio, you can:
— Launch & demonstrate new products
— Drive flash sales & promotional offers
— Host interviews, Q&As, or podcasts
Don't miss an experiment!
New experiments and exclusive content straight to your inbox