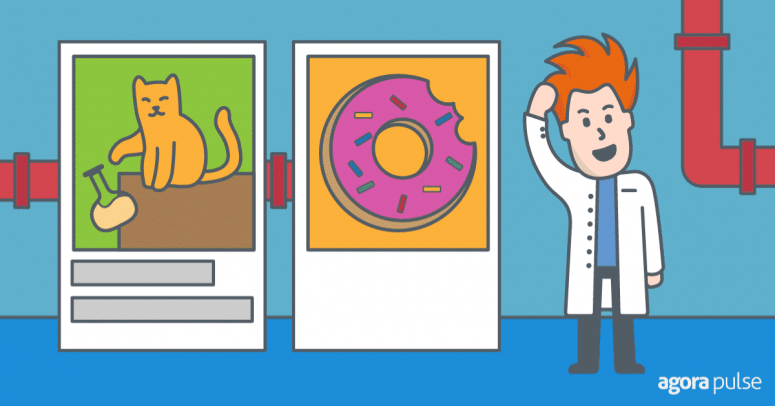 Will Reach on Instagram Drop if the Captions are Blank?
The Social Media Lab has conducted various studies on Instagram regarding emojis, where you should place hashtags and how long your captions should be.
This leads us to wonder whether having a caption/description in the Instagram post really matters.
We previously discovered through our research that placing hashtags in the original post rather than the first comment resulted in 29.41% more Reach.
There is also a slight advantage in keeping the text in your Instagram updates under 140 characters, according to the Social Media Lab research.
By nature Instagram is all about the images — after all, more than 100 million photos and videos are published to the platform daily, according to Hubspot . With no ability to post links (other than ads), pics & videos make up the platform.
Here's what we found when we searched for opinions and research regarding this topic: Nothing. Absolutely nothing.
We found no data about testing Instagram posts with no captions.
This makes it rather difficult to formulate our hypothesis for this test.
However, with Instagram being so photo-centric, one would assume the presence of a caption makes no difference.
Hypothesis: Posting to Instagram without a caption will not have a negative impact on Reach or Engagement.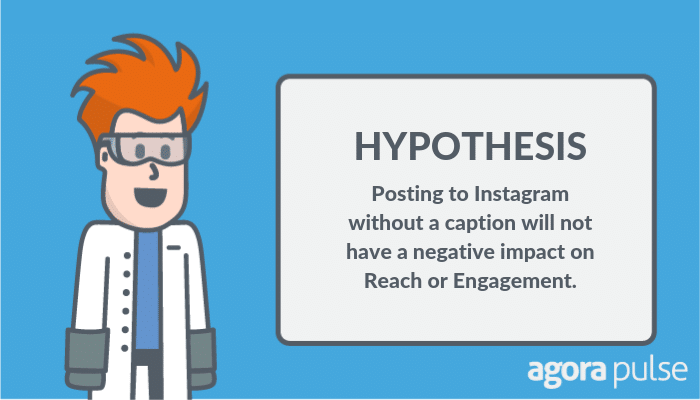 Testing Instagram Posts Without Captions
Here is the breakdown of this Instagram posting experiment:
5 Instagram accounts in various niches were used for testing.

Animals

Trucks

Fitness

Quotes & Motivation

Motorcycles

Agorapulse was used to schedule all posts.

No text was added to the caption (no hashtags either).

1 post per day was posted to each account for 20 days without a caption, varying up posting in the morning and evening.

1 post per day was posted to each account for 20 days with a caption, varying up posting in the morning or evening per the schedule above.

Posts were 100% organic, no ads were run on them.

No accounts were tagged in the Instagram posts.

Posts were not shared to Instagram Stories or via Messages.

The Instagram posts had no location tags added.
We'll compare 20 posts per account without a caption versus 20 posts per account with captions.
Below are examples of the Instagram posts. The account names are blurred out as we aren't trying to coerce our readers to go follow these accounts.)
Instagram posts without captions: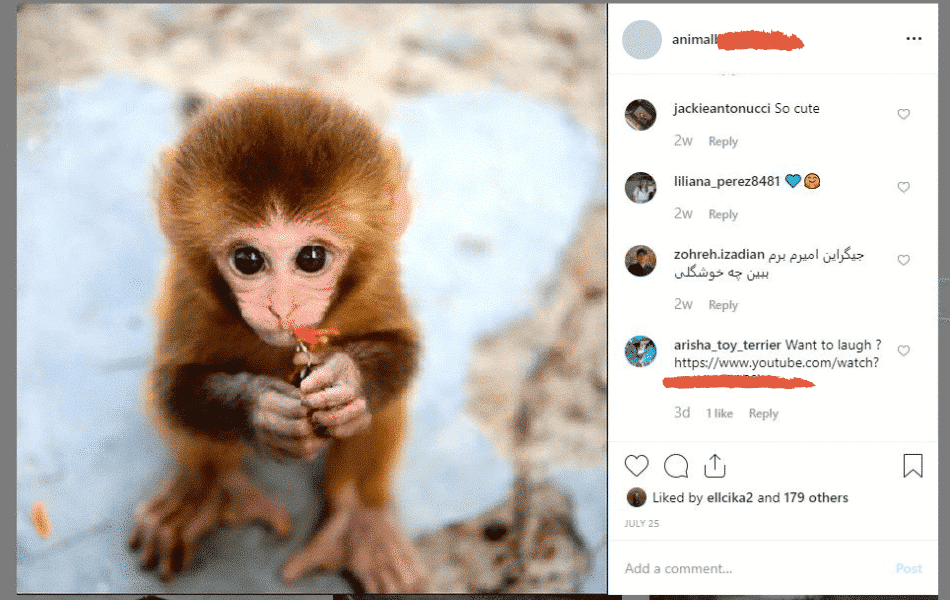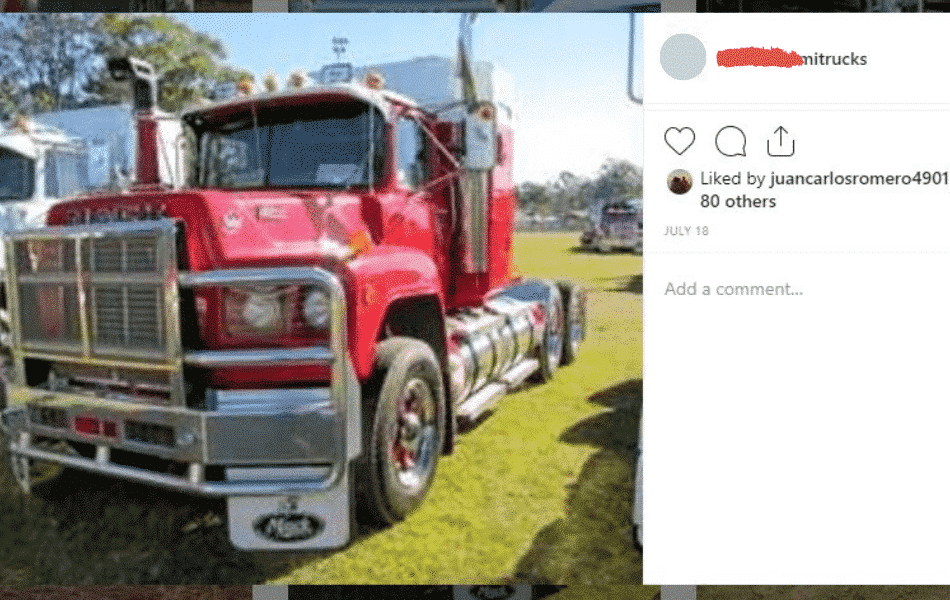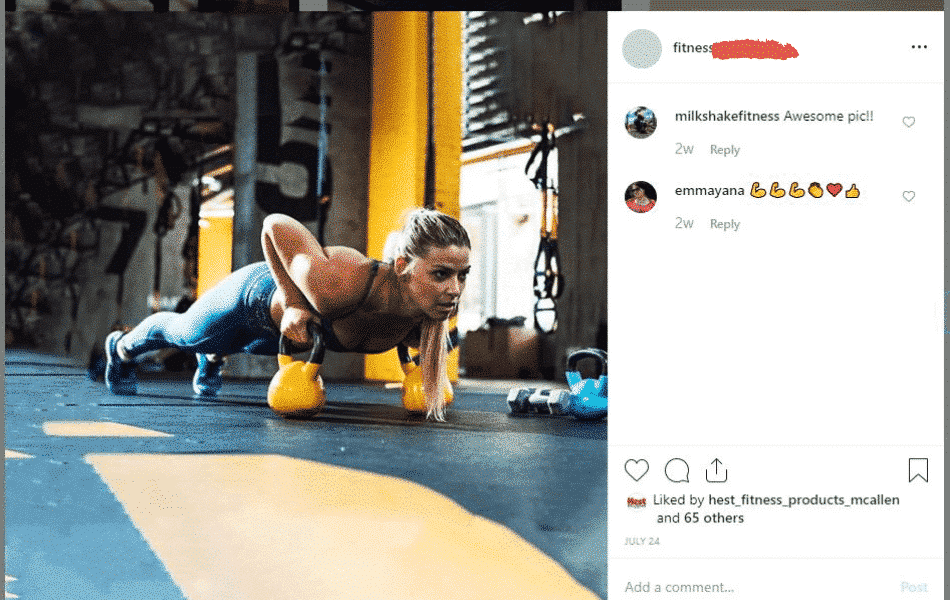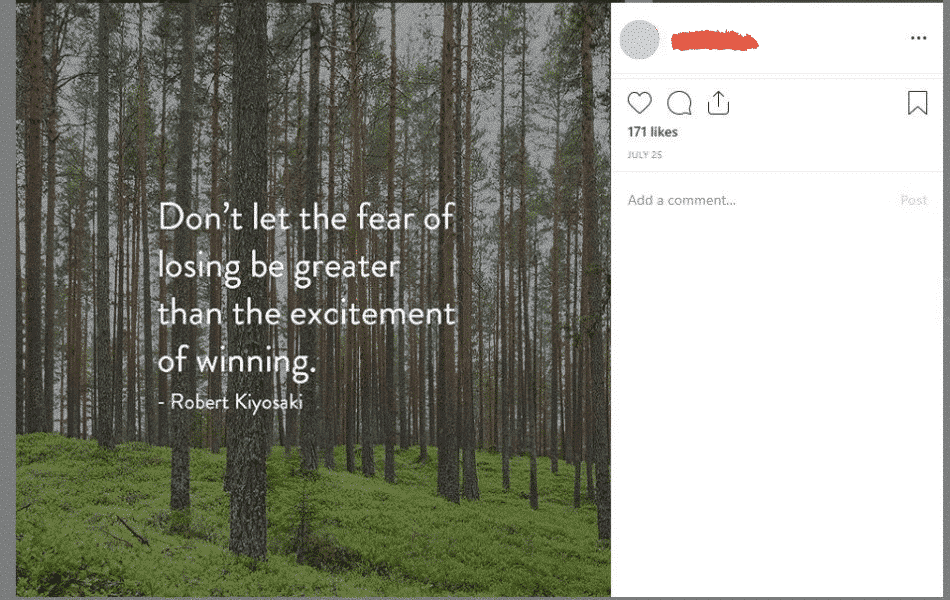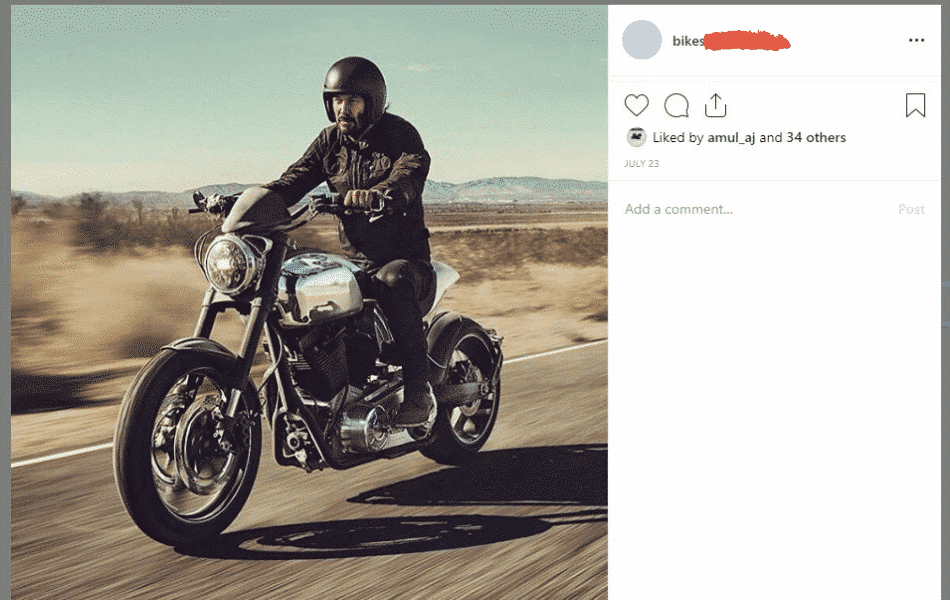 Instagram post with captions: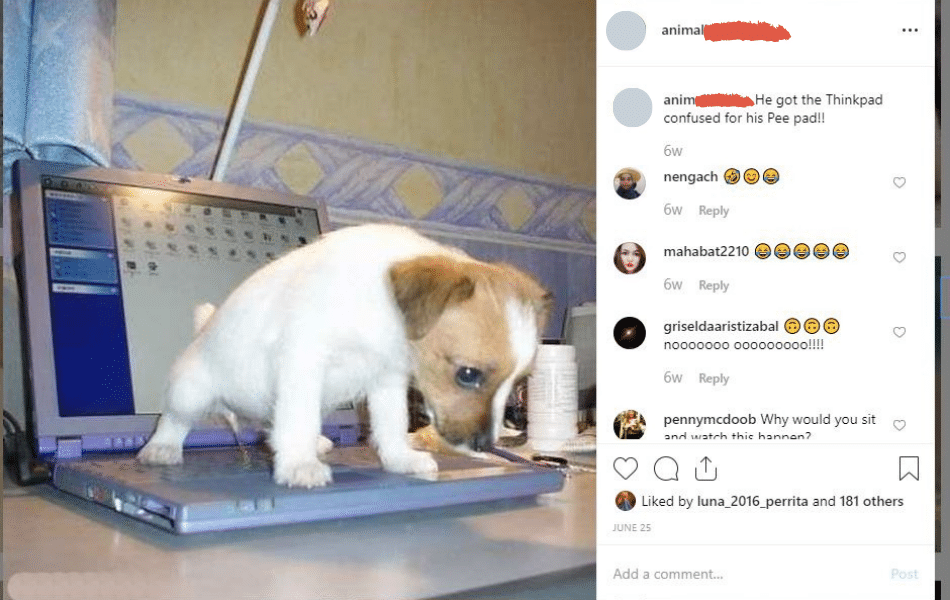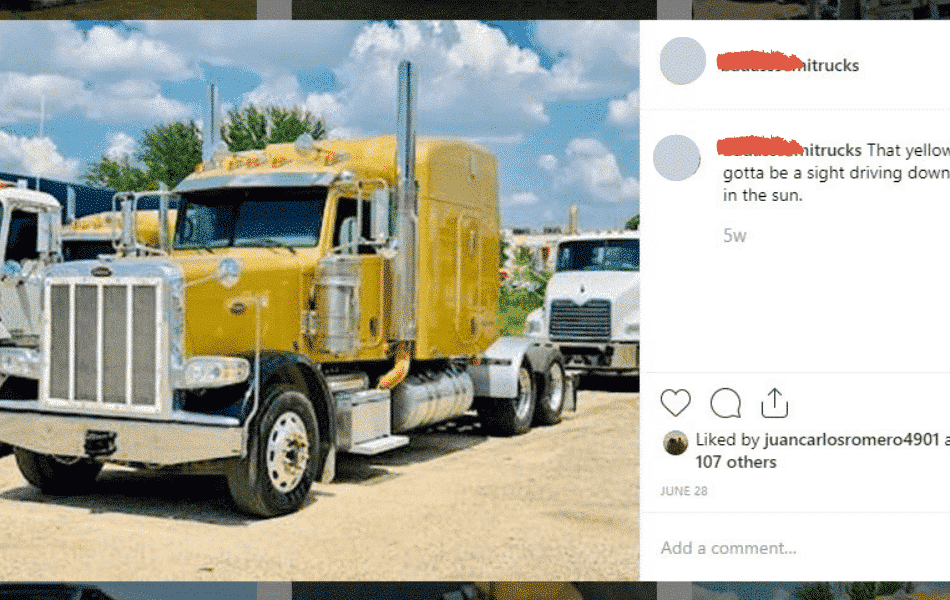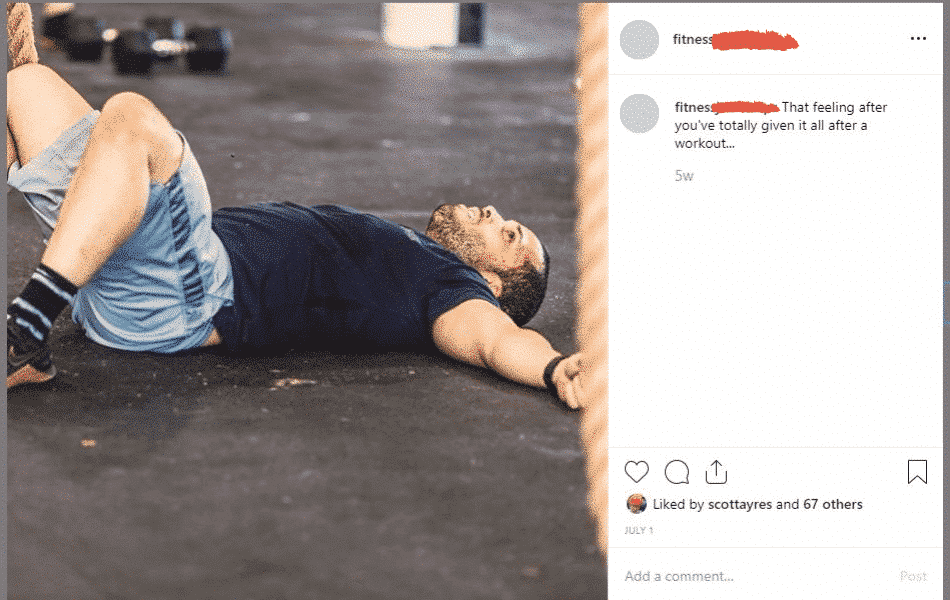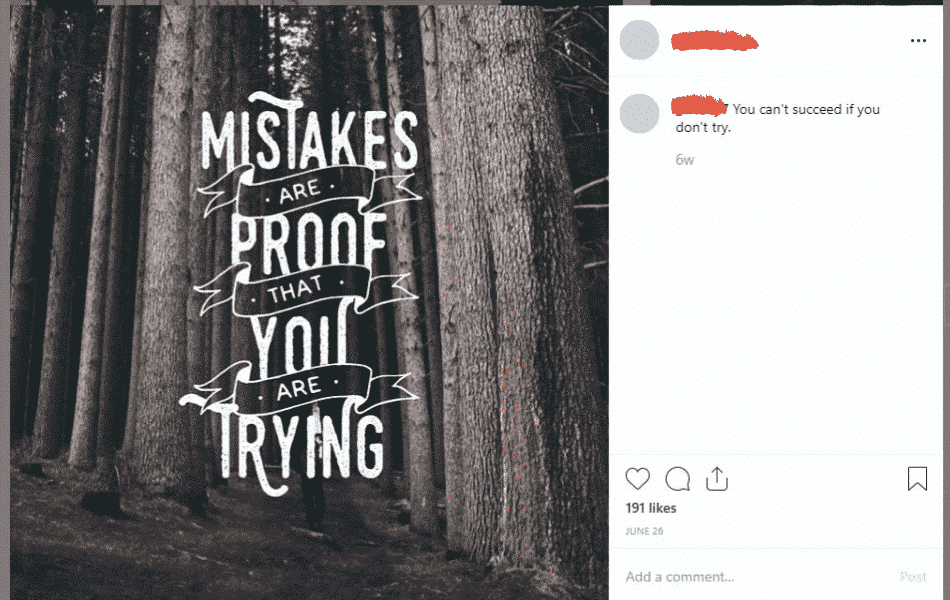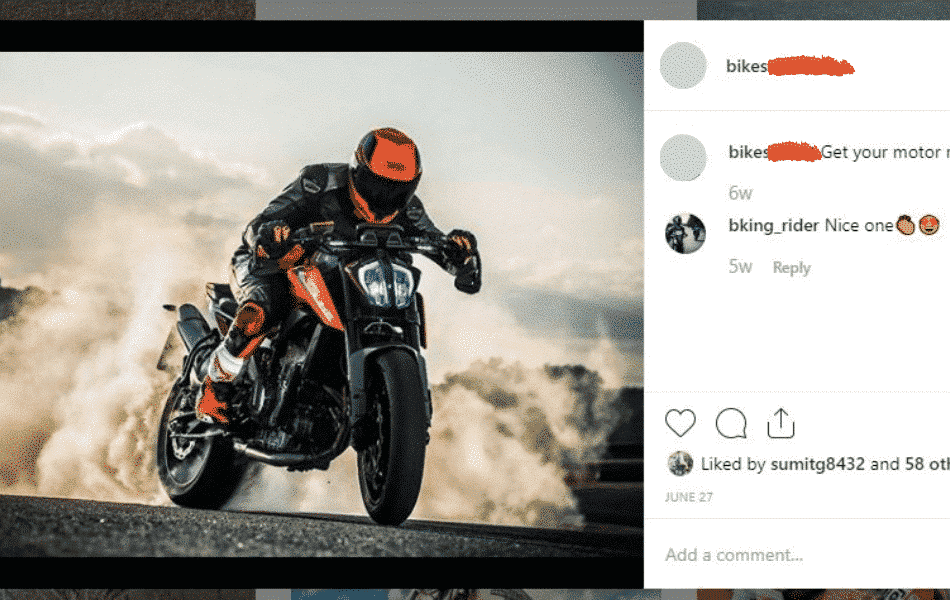 Now that you've seen how the test was set up and what the Instagram posts look like, let's dive into the data from the experiment.
Data on Instagram Caption Test
Watch our Social Media Lab LIVE show where we discuss the data in detail:
Then we'll discuss the differences in percentages.
We will show you the averages of all 5 accounts to give us a more global view of the performance. Looking at the results of just one account wouldn't be scientific, and could lead us to have the wrong conclusion.
Instagram posts without captions:
Likes: 86.27

Comments: 0.40

Reach: 678.49
Instagram posts with captions:
Likes: 132.02

Comments: 0.91

Reach: 873.77
Instagram posts with captions performed better. But how much better are these numbers?
SHARE THE DATA!
Click To Tweet
Instagram posts with captions had an increase of:
53.03% in Likes.

28.78% in Reach.

127.5% increase in Comments!
Stated another way: Instagram posts without captions resulted in a decrease of 34.65% Likes, 56.04% lower Comments, as well as a 22.35% drop in Reach.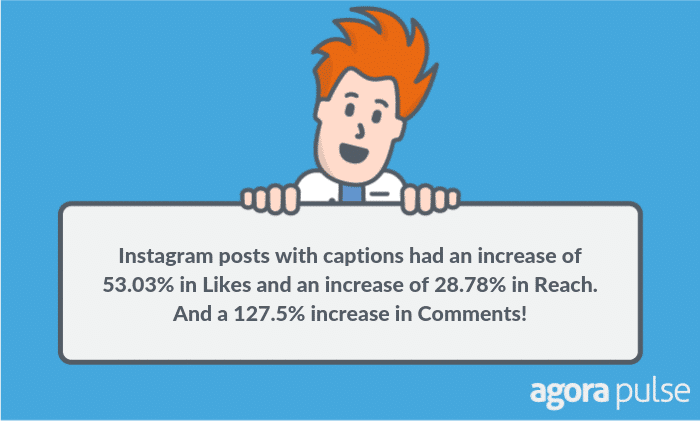 Are these results statistically significant?
Conclusion on Instagram Posts Without Captions
The data shows us that Instagram posts WITH a caption result in better performance. But will this always be true?
When the data is entered into our statistical significance calculator, we find that our results are 100% statistically significant by comparing Reach to the number of Likes.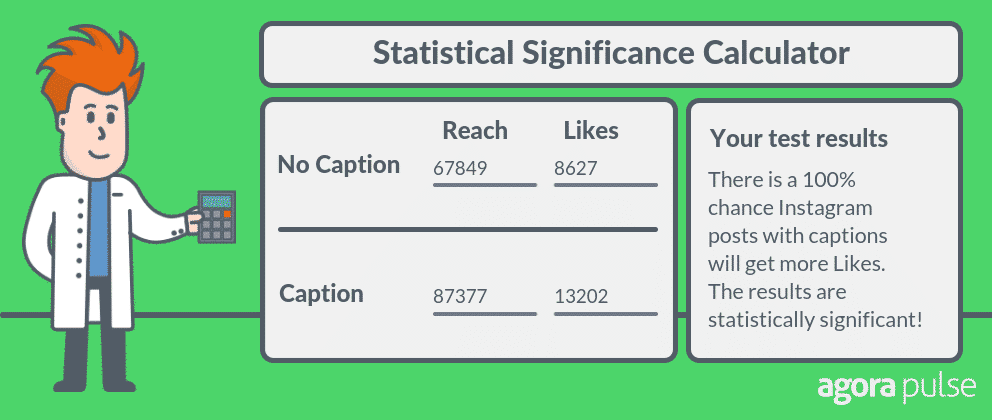 We find that same 100% certainty by comparing Reach to Comments.
Our data concludes adding a caption to your Instagram post impacts Reach and engagement in a positive way.
This result went against my hypothesis and thoughts before the test. The assumption was since Instagram is 100% image-driven, the addition of text captions wouldn't matter. But according to our data, it does matter.
And in a big way.
Based on our study, Instagram posts with captions get higher Reach and engagement and should be added on all posts.
We wanted to test these findings on some accounts we don't have access to or control.
I asked in our Facebook group for some volunteers and Donna Cravotta was kind enough to test on her Instagram account.
She posted 2 posts with a caption, 2 posts without a caption.
Her findings fell in line with what the Social Media Lab found on our test accounts:
Likes 81.48% higher with captions.

Comments 133.33% higher with captions.

Reach 10.73% higher with captions.
This further validates our original findings on our test accounts.
Based on the Social Media Lab experiment and the validations by Donna Cravotta, adding captions to your Instagram posts will lead to more engagement and reach.
Don't miss an experiment!
New experiments and exclusive content straight to your inbox