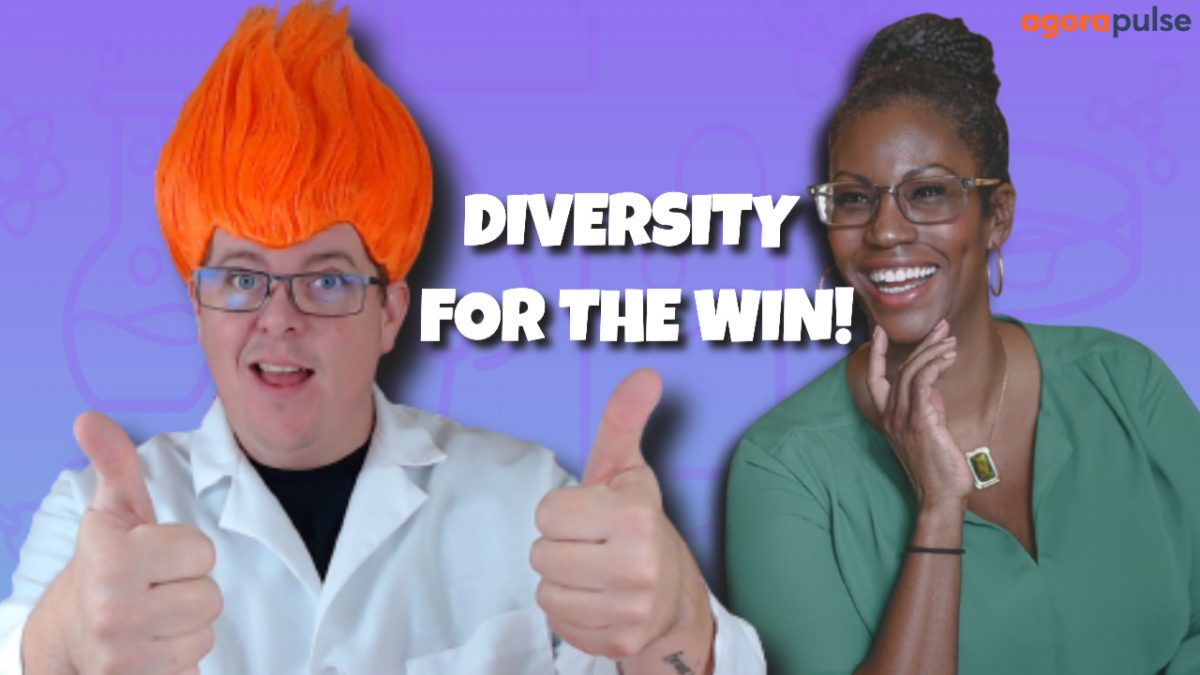 Subscribe to the podcast on Apple, Google or Spotify
How To Have Diversity in Your Marketing
Think you have diversity, equity, and inclusion in your business?? Ha..
You're probably wrong!!
On this episode of the Social Media Lab LIVE I will be interviewing Ayana King from Maximum Communications to dive into how to truly tackle diversity within your business.
Who Is Ayana King?
Ayana King is a diversity, equity, and inclusion workshop facilitator, social media coach, mompreneur, and nay-slayer.
She teaches social media managers healthy ways to work with platforms, and how to make their content more inclusive.
Listen to the podcast above or watch the full video interview below:
What is the Social Media Lab LIVE?
Social Media Lab LIVE is hosted by me, Scott Ayres, the Content Scientist at the Social Media Lab.
It's a weekly show where I talk about social media marketing with expert guests and is always testing something!!!
I use Restream to power all of my live shows on Facebook and YouTube.
Get started with Restream for free at www.restreamlive.com
With Restream Studio, you can:
— Launch & demonstrate new products
— Drive flash sales & promotional offers
— Host interviews, Q&As, or podcasts
Don't miss an experiment!
New experiments and exclusive content straight to your inbox