Looking for a content marketing agency to help you attract your alpha audience?
That's no surprise considering content marketing costs 62% less than traditional marketing and generates about 3 times as many leads.
Tasking an outsider with creating content for your company can be a daunting task. After all, it's your online reputation that's on the line.
My biggest advice is to do your homework. Don't just take on a content marketing agency based on who shows up first on Google.
And if you don't know where to begin, that's okay.
I've got 20 questions that will get you well on your way to picking a content marketing agency worth partnering with!
Getting Started
First things first: Do NOT go to Google to find your content marketing agency.
Instead, try doing one — if not all — of the following:
Ask industry cohorts for recommendations
Research which companies make "best of" lists
Carefully filter through reviews on Yelp, Google, Glassdoor and other online platforms
Reach out to a marketing expert on Twitter and ask who they prefer (most engaged professionals will be happy to make a recommendation!)
Ask other industry experts — like the social media management team Agorapulse — who they would recommend
While "doing your homework" means it will take a little elbow grease to find the right agency for your content marketing needs, it should help spare you from sub-par work, overly inflated pricing, and other agency nightmares.
The 5 Questions
1) What budget or financial requirements are needed to work with you?
In most situations it's not polite to start with money, but when you're shopping for a content marketing agency, I feel this is the first place you have to go. Afterall, what if you hear their glorious pitch, see their beautiful work, recognize every client/brand in their portfolio … and then hear that their pricing is three, four or five times what you have budgeted?
Other things to nail down:
When/how are invoices sent?
When/how are payments made?
Is there a retainer or deposit to start?
Instead of being let down, or worse … overspending, make sure you're up front about your budget, what you're willing to pay, and understand how their payment terms are mandated.
2) What EXACTLY do I get for my money?
Playing off of #1, it's important to know what you get for the price.
A good content marketing partner will provide you with a detailed scope of work, which will outline exactly what you're getting for your money and/or for the length of the agreement.
Other things to ask here:
Is a timeline provided (at least for the first 90 days or so)?
What deliverables will we receive (i.e. content or publishing calendar, strategy deck or outline, etc.)?
How often are reports delivered?
May we see a sample report?
Are graphics included with copy, or is that separate/extra?
Again, a good partner will supply these things in their proposal or scope of work — but don't be afraid to ask!
3) What's expected of us in this partnership?
Notice I keep saying partnership. This is critical to success.
It's been my experience at B Squared Media that our best, brightest and happiest clients are those who are our partners. And what that really means is our clients are expected to come to the table with ideas, strategies and deliverables too.
No one knows your business like you do, so a good content marketing agency will want to leverage your knowledge and use it to ensure success.
This is where you should consider asking questions like:
How often will we meet? And how/where will that meeting take place?
What workflows or processes do you need to be included on within our organization?
How will we share brand assets and other items with your team?
Who will be managing our account (or) who will we have contact with on a regular basis?
After you understand these three most important areas (to me, anyhow), you can move on to more of the standard questions.
4) Please share with us your biggest client success story.
Keep in mind that many agencies will sign a NDA (non-disclosure agreement) with clients. This means they cannot mention them by name.
However, they should still be able to clearly communicate their success story to you — AND be able to give you references of current and past clients you may call on.
I have had many potential clients ask for both current and past clients to call for references, and I happily obliged. This not only shows how serious they are about partnering with the right agency for them but shows that they're SMART.
Doing your homework should make you feel nothing but fabulous when shopping for a content marketing agency. And if any of your prospects make you feel anything less, they are probably not the right fit!
I've also pointed out past clients here. This is a good segway into asking about failures …
Please share with us your most recent failure?
How did you recover from this and move forward?
Did that client stay with you? Why or why not?
Rather than being the third degree, this should be a time for you to test the honesty of your would-be partner.
Honesty is the best policy. Always.
5) What tools, if any, will you use to help us find success?
I feel like this is a critical question to ask because I've had the unfortunate experience of seeing some agencies use a $100 tool to complete a certain task, and then turn around and charge the client thousands of dollars a month for that same task … that is merely automated … by a $100 TOOL!
Scary.
Tools are often necessary to replicate our work at scale, so I'm not saying they're bad.
What I am saying is that it will do you good to understand what tools your content marketing agency will use and how they will use them.
And while you can expect to pick up some of the cost for these tools (some can be quite pricey!), you shouldn't be getting raked over the coals like a client of ours was in the (very sad but very true) example above.
A little more homework for you in the research department … but worth it to save you money down the road!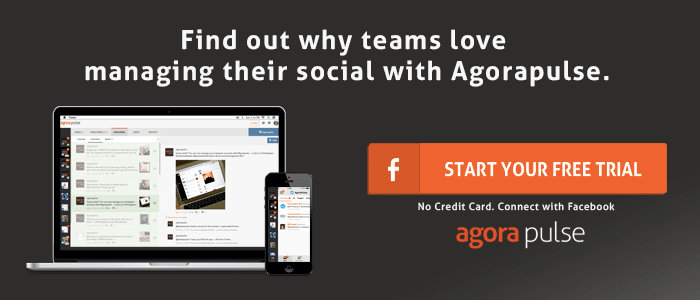 Working With A Content Marketing Agency Now?
We'd love to hear how you vetted your current content marketing agency! Let us know — or give them a shoutout — in the comments section below.