In March, the whole Agorapulse team traveled to San Diego on a mission to attend the best sessions at Social Media Marketing World, compile notes of the key takeaways and share them with you. We've created 20 blog posts from those notes, here's one of them!
Session Title: How to Achieve a Return on Relationship: Going Beyond Social ROI
Speaker: Ted Rubin, leading Social Marketing Strategist, Keynote Speaker, Brand Evangelist and Acting CMO of Brand Innovators
Why you should read this transcript:
Most of us are struggling to define the value in Social. It's about ROI! No! It's a lead generation machine! Forget all that! It's about brand awareness! 8-D Ted Rubin is the man who defined value in social media. It's not as simple as you think, unless you spend an hour with Ted, then it's actually much simpler than you think. If you're trying to justify your social budget or make your social budget bring more value to your business, Ted is the man to go to.
Quote from this session: "We're going back to small town America, but we're doing it at scale"

The problem: The biggest misconception out there is that social is digital. It's not. Social media is not immediacy, it's not direct marketing. It's a much wider net for capturing trust, relationships and insurance.
Why most of us fail: Trust. Social has brought us to a point where we trust the people around us more than marketing sales pitches. Homemade videos about beauty get more clickthroughs and sell more product than celebrity pitches. You can see why too much emphasis on direct sales or ROI from social marketing has a lot of businesses frustrated. Trust is built on interaction, consistency, and authenticity. In that order. Buyers want to know that you care about them, that you're engaged and talking about fun things.
Build social trust for your brand
Ted proves the case that people want to talk with you more when they see you publicly engaging with those around them. They'll know they can trust you by the way thy see you interacting with others.
o
Communicate openly and in public. Loyalty will pay off more than celebrity status

o

Make direct digital eye contact and and be visible doing it. Let everyone see the quality of the connections you're making

o

Forget about ranking. Focus on connections instead of your network
Your reputation is what people will remember and share. Use social to build your reputation.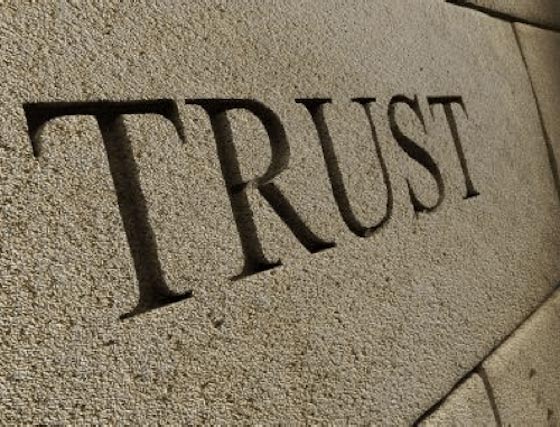 Cast a wider net
Many of us have used retargeting to gain more sales from social. For most of us, it works, right down to a certain percentage. But, what next? Can't we do better with those potential buyers who didn't follow through on your retargeting efforts? Do you know who your followers and lurkers are? Do you know what they like?
Social gives us the opportunities to know our customers and our prospects, to connect with them at those magic moments and put them on our team. Empower your employees to use social media and make solid consistent connections publicly.
Social is not about driving ROI, it's about driving RoR- Return on Relationships
Loyalty correlates directly to increased sales. Need proof?
Ted provides a case study from a business who's sales numbers fluctuate consistently with their surveyed reputation and share of voice- JetBlue.
In 2009, JetBlue built an escalation policy defining who on their 5-person team could respond to social mentions and how. Their policy was strictly centered on who the customer was, the size of their following, and how aggressive they were.
On those foundations over 40 people now engage heavily on social for JetBlue, drawing a straight line from those engagements to reputation, not sales. All the while JetBlue is directly correlating brand reputation to profit without delivering sales pitches.
Build social insurance for your brand
Quote: "When you do good for people, when you are open, honest and consistent with your word, they will give you a buy when you ask for it."
Ted proves case by case that open and authentic social engagement pays off in a crises.
In 2011, when a JetBlue flight was stuck on a runway for 9 hours, exhausted of food and water, and unable to discuss the situation due to a DOT gag order, their customers gave them an easy out based on the company's previous consistent, and authentic interactions.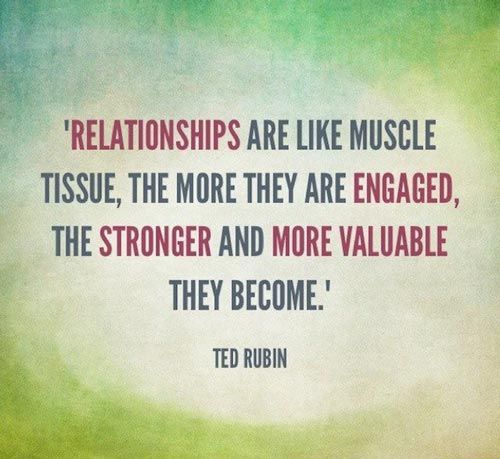 Treat your customers well today, and they'll treat you well tomorrow!
Put everyone on your team. Yes, everyone.
Critics often become your best ambassadors, in fact, they're the people practically begging you to let them sell for you. Ted describes how easy it is to turn them around. All you have to do is make them happy, publicly. Case after case proves that those who scream the loudest against you will also scream the loudest for you.
Social is a facilitator of relationships, not the relationship itself
Social's long term value is in the connections you make. Looking people in the eye digitally is about knowing who your fans and prospects (and lurkers) are and what they're interested in. Engaging with people on a personal level publicly brings more of the right people into your business' fold, so forget about vanity metrics and think of Social mediums as a tool to connect, rather than as an end to itself.
Quote: "Real trumps Perfect every time"
If you're trying to define the value of social for your brand, you should definitely buy these books-
Ted Rubin on ROR #RonR: 140 Aha Moments Exploring Return on Relationship
That's it for going beyond Social ROI! Thanks Ted for the great, inspiring content. We were thrilled to see Ted and many other great speakers and friends at Social Media Marketing Work 2014. You should definitely consider coming in 2015! Learn more and register here.