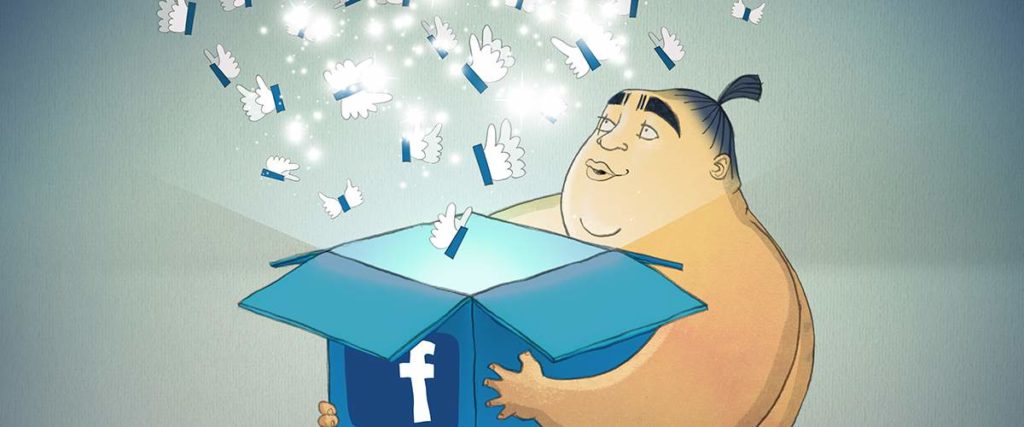 Facebook is arguably the most important content and amplification channel. Recent surveys have found that up to 25% of all traffic to websites are now driven by Facebook posts.
We are very excited to share the news of the launch of Buzzsumo's new Facebook tool to help agencies, brands and publishers to maximize their Facebook engagement. With this new functionality you can analyze the top posts on Facebook for any topic, gain insights into what is working and generate ideas to improve your own performance.
Simply login to your BuzzSumo account, go to Content Research > Facebook and try out some of the techniques and tips they have set out below. If you are not a BuzzSumo customer sign up for a 14 day free trial, no card required and start improving your Facebook engagement today.
10 Ways To Increase Facebook Engagement
1. Generate Ideas for Engaging Facebook Posts
Whatever topic you are writing about, or promoting, you are sure to find inspiring ideas by looking at the most engaging FB posts for your topic. Just type in your topic, hit Analyze and browse the top posts in the results for ideas.
For example, they took a look at some of the Halloween questions that have been engaging Facebook users recently. They set the time filter to last month and the post type to question; and here are the results.
Immediately we can see the type of questions that are engaging audiences and you might want to steal some of these ideas, for example the post "Which Halloween movie is your favorite?" was shared 29,000 times.
2. Check Out Trending Topics
We can check that Halloween is an engaging topic by looking at the trends using the Analyze tab. If we simply type in Halloween and then hit the Analyze tab we can see that public posts mentioning Halloween were liked, commented on or shared nearly 25m times in September. This has risen to almost 40m interactions with a full two weeks still to go before Halloween. Posts about Halloween could get well over 100m likes and shares before the end of the month. It seems people like to share Halloween content.
3. Find Great Content to Share
One of the proven ways to increase your Facebook engagement is to share content that is already resonating with audiences. Simply set the BuzzSumo Facebook filter to 24 hours and type in a topic to see what posts have been gaining the most traction in the last day.
For example, we looked at posts about new startups to find the posts resonating the most in the last 24 hours. You can see the results below. Thus if my audience is interested in startups these could be good posts to share.
4. Identify and Analyze Trends For Pages and Topics
The analysis tab is great for tracking trends. We have already seen this with Halloween above, however, we can also track events and campaigns. For example if we type in the name of Donald Trump's Facebook page (DonaldTrump) and click 'analyze by page' we can see that likes, comments and shares of his published posts appeared to peak in July at 6.5m and have flatlined since, with around 1m interactions so far in October.
By comparison interaction with posts published by Ben Carson (FB page realbencarson) rose to over 8m in September and are close to 4m already in October.
Using the Facebook analysis tool we can also see interactions with any posts mentioning Ben Carson (not just those his page has published) have also risen sharply.
You can look at trends for any topic or Facebook public page.
5. Analyze and Engage With a Hashtag or Event
The Rugby World Cup is in full swing in the UK. You can see the most engaging posts about the event by typing in the hashtag #rwc2015 or the name of the event. The most engaging posts so far using the hashtag are below. These include a video of the famous New Zealand Haka, and posts on Japan beating South Africa and Wales beating England.
By using the 24 hour filter you can see the most engaging posts on the Rugby World Cup today.
You can share these posts, use this knowledge to create your own post or even use the information to write a review of the event so far and what is engaging people.
6. Analyze and Learn From The Most Engaging Posts
Using the Analyze tab you can get detailed information on what forms of Posts are engaging the audience. For the Rugby World Cup we can see that questions are actually generating the most engagement.
The Analyze tab also shows you which day of the week and the hour of day gets most engagement for any topic . You can also show the results for your local time zone. Here are the best times to post about the Rugby World Cup, which appear to be during weekend matches.
7. Analyze Successful Pages and Competitors
Our friends at PlayBuzz are great at engaging their audience. We analyzed their Facebook page and switched to the list view below to see what posts were working best.
The list view enables us to quickly resort to see posts with the most shares, likes or comments. For example, here are the top two 'most shared' posts on BuzzFeed's page in the last 6 months.
Using BuzzSumo's Facebook tool you can see for any page or competitor:
o
the total interactions with the page over time

o

the average interactions with posts over time

o

the day of the week they get most engagement

o

the time of day they get most engagement

o

the formats that work best for them

o

the tool they use to post to Facebook

o

their most engaging posts
8. See The Most Engaging Images or Videos For Any Topic
Simply filter by image to see the types of images that are engaging the audience on any topic. We went back to our Halloween theme to find images of 'Halloween cakes' that are getting liked and shared. We found these amazing cake pictures below, just sharing some of these might increase your engagement.
You can follow the same process to see the most engaging videos for a topic or published by a public Facebook page.
9. Review Giveaways That Work
Competitions, coupons and giveaways can work well on Facebook. Using the filter type you can analyze the giveaways or coupons working best in a topic area. For example, here are the most interacted with giveaway and coupon posts on Hotels. The top post received over 1.4m Likes.
10. Identify Quizzes and Questions That Engage People
Questions are a proven way of raising engagement. You can use the format filter to find the most engaging questions for any topic. Here are the top questions last month for the topic NBA created using the question filter.
What questions work in your area and can you use similar questions to raise engagement?
Quizzes also work well on Facebook. You can analyze a post headline or the full post text to find quizzes. You can also use exact matches using quotes or multiple words. Thus we can identify fun quizzes that are resonating as an example by typing the topic 'Fun Quiz'. The results are shown below.
Summary
Buzzsumo's new Facebook tool is currently in beta. Do check it out and let them know what you think.
If you are a BuzzSumo customer go to Content Research > Facebook.
If you are not a BuzzSumo customer sign up for a 14 day free trial.
Obviously, Agorapulse is a Buzzsumo customer 🙂