[Last updated: 09/24/2018]
An active Facebook group will help you build a band of advocates who will talk about you not just in the group but elsewhere, both online and offline. It can be a phenomenal business asset.
In this post, we'll take a look at how you can build an active and engaged Facebook group that helps you reach more people and (ultimately) increase sales and show ROI.
We'll look at the three top stages of creating an active group.
1. Setting up a group
2. Getting members
3. Creating awesome content that drives engagement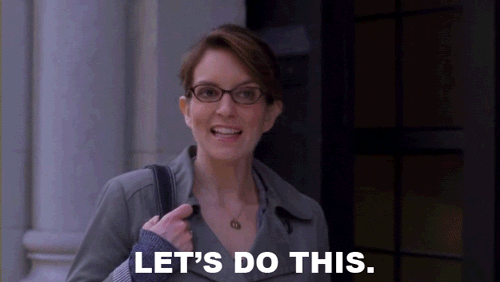 1. Setting up your Facebook group
Ready to get started off on the right foot? There are a couple of things you need to do.
Choose a topic of interest
Facebook groups are places where people come together to discuss an interest or specific topic. Unless you are a huge brand, it's unlikely you'll have enough mega fans to populate it right from the start.
That's why you need to choose a topic you know your customers are interested in. My audience is interested in blogging, so my Facebook group focuses on blogging for small business.
Brand your group
It's disheartening to build an active Facebook group only to realize that no one knows it's connected to your business. It's important to let people know it's your company that runs and manages it.
Here's how to brand your group without feeling sleazy.
1. Add your business name to the group name.
This ensures your business is seen every time people view a post or visit the group. For example, Socially Sorted's group is called '"Visual Content Creators (Socially Sorted)"
2. Link the group to your Facebook page and post as your page.
Click on the three dots underneath your cover photo, then select "Edit group settings" from the drop-down menu.
Scroll down to "Linked Pages" to connect a page you manage to your group.
Once you have linked your page, you can post as your page in the group. To do this, select your profile icon at the top of the status box and select your page from the drop-down menu.
3. Choose a color scheme
Set a color scheme for your group. This will change the buttons and hot links to the color of your choosing– at the moment, this feature is only available on mobile.
You'll find this option by clicking the three dots underneath your cover photo. Select "Edit group settings" from the menu then scroll down to the colors menu.
Select the color that most closely represents your branding from the palette.
2. Get members for your Facebook group
When creating a Facebook group for your business it's important to get specific about who you want to join. It's easy to get a lot of members but if they're not the right people, you'll spend a lot of time moderating the group without reaping the benefits.
Invite people to join your group
I avoid the 'Invite' button as it automatically adds friends I can invite to the group. Instead, I prefer to email existing customers and subscribers, tell them about the group and what's in it for them, then invite them to join.
You can use the same tactic on messenger or use a Facebook messenger bot if you have one.
Manage your admin settings
If you want to keep a tight rein on who joins your group, you can change your settings so that only admins can approve new members.
You'll find this option in the "Edit group settings" menu. Scroll right down to the bottom and select "Only admins and moderators" right next to "Membership approval."
Advertise
If you want to grow your group fast, you can use Facebook ads to promote it. To ensure you get the right people to join and the best value for money, I recommend targeting your custom audiences.
Website visitors, Facebook page engagers, and video viewers are far more likely to want to join.
Screen members
If you get a lot of member requests, it's hard to decide who to allow. To be sure that the right people are joining, you can prompt them to answer questions before they join.
Enable this function through the "Edit group settings" menu. Scroll to the bottom of the page and select "Ask Questions" next to "Membership requests."
Choose questions that will help you understand if the prospective member is relevant to the group.
Create (and enforce) group rules
It's a good idea to set ground rules for your group before you launch it. Will you allow promotional content from members? What will you do if there is an argument? What type of posts do you want to see from other people?
You can be as strict or as loose with the rules as you like. Maybe you'll have a zero tolerance rule for members who break them. Perhaps you'll have a "3 strikes and you are out" policy.
Whichever you choose, it's important to set the rules before you launch your group. Create a pinned post at the top of the group to ensure people see them.
You should also mention key rules in your joining questions and ask people to confirm that they will respect them.
3. Craft engaging content
Getting the right people to join your group is important but when they arrive, give them something to do. Having a content schedule is key to keeping your Facebook group alive (and kicking.)
Over time, members will post their own threads and questions but you still need to keep the conversation moving when they don't.
Here are some ideas for content you could create.
Welcome new members
On the right-hand side of your group page, Facebook will prompt you to welcome new members.
Click the button, and you'll get an automated post tagging the new members. I like to customize this to make it more personal.
Weekly threads
What sort of discussions would you like to prompt in your group?
Keep your Facebook group active with weekly threads and engage members by asking them to comment.
In my "Small Business Bloggers" group, I invite people to share their posts once a week, ask for help, promote themselves, and set weekly goals.
One of my favorite group threads is the 'Whinge Wednesday' in the recently archived 'The Copywriter" group. It always got great engagement. (This group has recently been archived but they've now moved this thread onto their page.)
If people take the time to join the conversation, respond to them! It shows you care and encourages them to do it again.
Ask questions
One reason groups are so great for business is that you can use them as an informal focus group. Ask regular questions to get an idea of the topics that matter to your members. This will give you inspiration for content you can share elsewhere.
Ask for input
I spent about an hour trying to choose a design for my Facebook live show. I struggled to decide, so I asked my Facebook group. I got feedback from members immediately that helped me make the decision.
You can do the same. Your group members are invested in what you do and their opinion matters.
Remember to sell
You spent all this time building an active Facebook group but it's all too easy to forget why you are there. While most of your content should be about building an active community, don't avoid promotional content completely. If you have the right members, they will be the first to buy.
Run challenges
Once you have a good-sized, active Facebook group you can ramp it up with a challenge.
For a weight loss group, you could have a "Biggest Loser" style challenge. For a business group, you could have an elevator pitch challenge. For a foodie group, a recipe challenge.
I ran a "Blog post title challenge" in my "Small business bloggers" group back in 2017 and got great traction from my members. I also gained a few new members.
Go live
When people see your face and hear you speak, you make a deeper connection with them. Facebook Live is the perfect way to do this. Schedule regular Facebook Live sessions where you answer FAQs, share tips, or interview industry experts.
Members will put the date in the diary and interact with you in real time.
Moira Geary does this with great success in her Positive Recombobbers group.
Host a watch party
The "Watch party" is a new feature from Facebook that lets you share videos in your group and watch them with other group members in real time.
You can queue videos one after another and invite people to join. Viewers can react and comment in real time just like on a Facebook live.
If you use this feature, it's a good idea to let your group members know in advance so they can join in and request videos they'd like to watch.
To start a Watch Party, click the purple popcorn icon on your status update box (not all groups have this option yet).
Host offline events
Building an active group online is great but real life meet-ups help members bond.
Pet Sitters Ireland is organizing a meet-up of its "Paw Club" so members (and pets) can meet each other.
My group had an informal meet-up after a Facebook event in Dublin. Here's a photo from the event.
Run a Facebook group you can be proud of
If you apply these simple tips, you can create a Facebook group that helps you achieve specific goals.
Your Facebook group can be an asset to your business but you have to work to keep it active and to ensure it's valuable to your business brand.
Take the time to build an audience of the right people, engage them, and you'll end up with a strong group of advocates who will talk about you everywhere.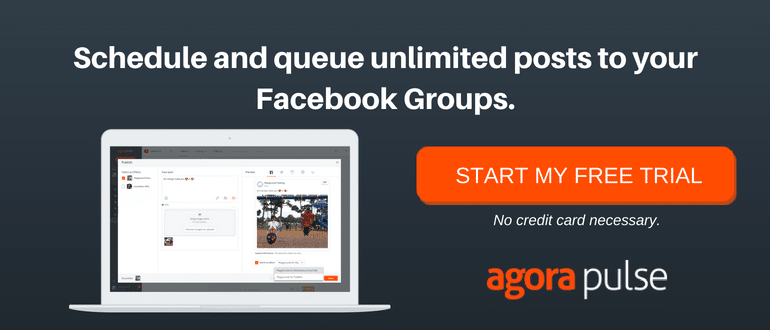 How do you keep your Facebook group alive? What are your favorite go-to strategies? Let us know in the comments!