In the world of social media, platforms constantly are adapting and adding new features in the hopes of capturing the attention of billions of users worldwide. However, it certainly isn't very often that we see an entirely new platform come onto the scene.
Introducing Threads, by Meta
That's why the social media world was buzzing with excitement when on July 5, Meta unveiled its latest creation.
Threads, the latest app from Meta, made a grand entrance into the social media landscape, aiming to revolutionize public conversations and potentially challenge long-standing social media giant Twitter.
Threads garnered a surge in signups right away and by day two of its release had over 49 million active users. This was largely due to its seamless integration with Instagram, allowing users to effortlessly transfer their Instagram community and audience to the new platform with just a couple of clicks.
It's exciting to see how quickly Threads is being embraced by brands, despite the challenges that come with early adoption. As we all know, gaining approval often involves navigating a series of daunting hoops, but the ingenious tie-in with Instagram has proven to be a significant leap forward. At the moment, it's an exciting free-for-all, with everyone enjoying the ride.
The successful integration with Instagram triggered a noteworthy 5% decrease in Twitter's web traffic during the first two days after Threads' launch, signaling that many users are exploring the possibilities Threads has to offer.
Twitter's Turmoil
Twitter, on the other hand, has been grappling with internal turmoil for months.
The company experienced a significant decline in value under the leadership of billionaire Elon Musk, who purchased Twitter in October. The acquisition resulted in Twitter's value dropping to $15 billion, merely a third of the price Musk had paid for it, as of May, according to Fidelity.
Musk's controversial decisions, such as implementing tweet limits and turning user verification into a paid membership, sparked concerns among many users during this time.
The platform has also faced major outages and experienced mass layoffs, indicating internal challenges and a struggle to retain its position as a dominant player in the social media arena.
As of July 23, there has been even more changes – including an entire rebrand of Twitter, which according to Elon Musk, will now be know be known as X.
And for those who have grown frustrated with the changes happening with Twitter (or X, apparently) Threads now holds a significant value proposition.
The Competition Heats Up
Mark Zuckerberg's vision for Threads is crystal clear – he envisions a public conversations app with a user base of over one billion, something Twitter has yet to fully realize. Zuckerberg's ambition is to offer a platform that excels at engaging users in public discussions, and he believes Threads can achieve what Twitter hasn't.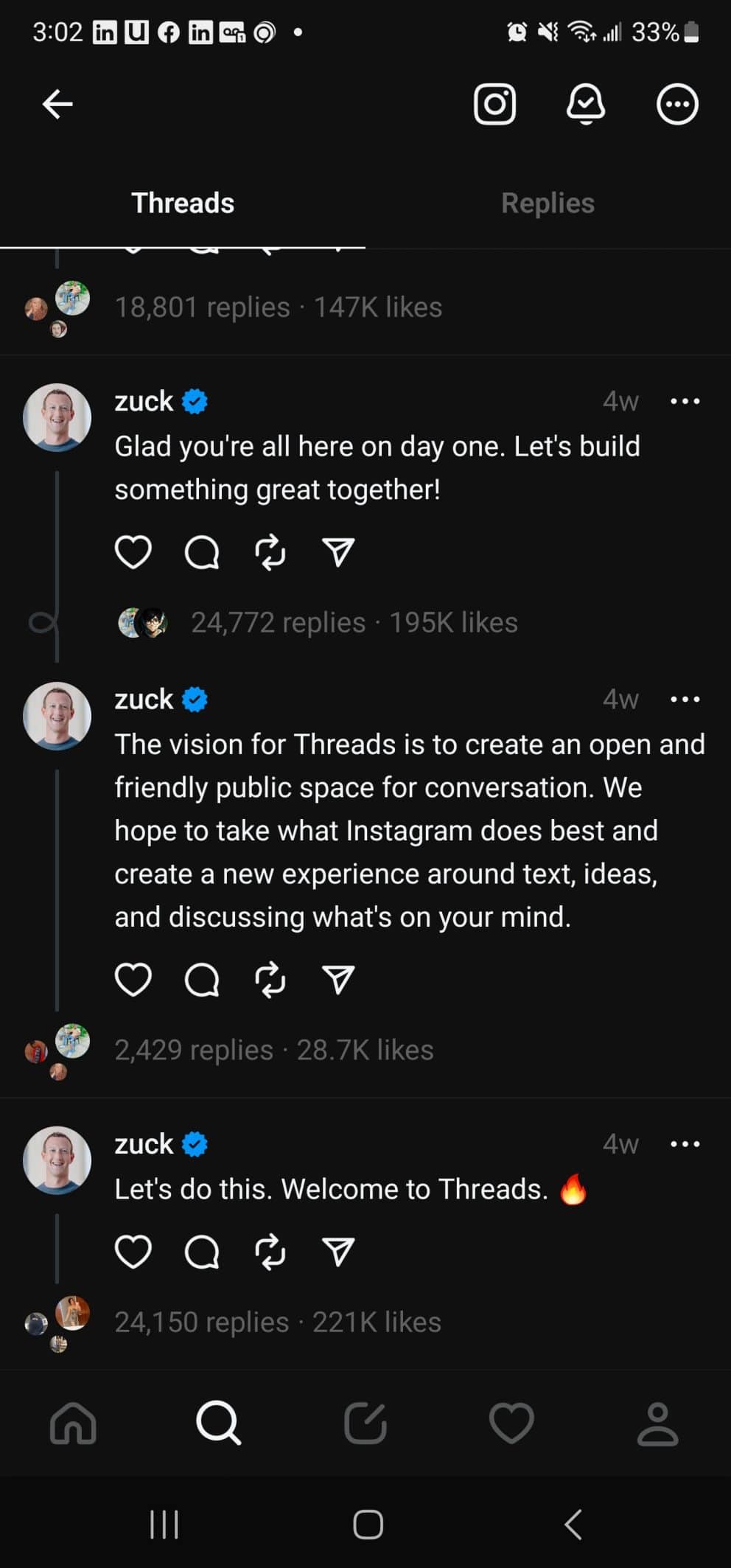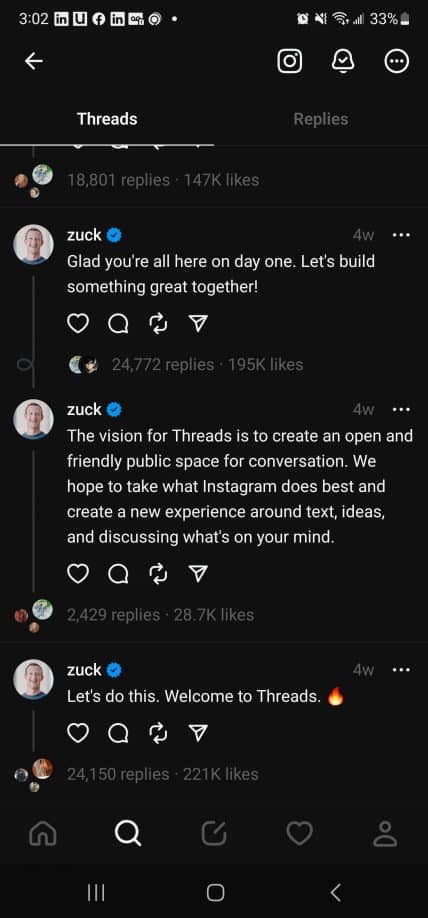 So far, he has been delivering on that goal.
Threads' focus on community building, integration with Instagram, and commitment to a spam-free and safe environment have struck a chord with users.
Many have praised the new platform for its user-friendly interface, which feels less complex in comparison to other alternatives. The simplicity of the app has created a safe place for users who seek constructive dialogue without the noise found on other platforms. In some ways, it has taken social media back to its roots, and made things feel a little more, well, social.
The ongoing competition between Threads and Twitter promises to shape the future of public conversations on social media. As users continue to explore the possibilities offered by Threads, the dynamics of the social media landscape are bound to undergo significant transformations in the coming months and years.
Both companies are vying for the attention of users and businesses, which will undoubtedly drive them to innovate and enhance their respective platforms to try and get ahead. Only time will reveal the true impact of Threads and whether it can successfully rival Twitter's longstanding position in the market.
Who will win? It's anyone's guess at this point. Either way, we're here for it.
You can keep up with the latest in social media news by following Agorapulse on Threads (or Twitter).