Influencer Marketing focuses on key individuals (influencers) and their ability to influence mass followers. Just as panning for gold can take weeks or even months, the same goes for identifying influencers but the treasure at the end of the effort is worth it!
In this article, I'll share five ways in which you can use social media to search for influencers and then get them onboard for your brand.
Why Influencer Marketing?
Search Engine Optimization (SEO) – Search engines like Google factor social media influence into page ranks. By engaging with influencers your own brand can reap the benefits of increased web traffic
Retention- Clients acquired through word of mouth have a 37% higher retention rate than those obtained by traditional advertising says Forbes.
Return on Investment (ROI) – On average every $1 spent on influencer marketing yields $6.50 back in earned value says GroupHigh.
Trust – 90% of consumers trust peer recommendations whilst 33% trust adverts says Conductor.com.
Popularity – 35% of social media professionals say they have a mature influencer relationship program. An additional 51% are planning to develop one according to emarketer.
These stats all point to the benefits of influencer marketing — so how do you get involved?
Related Post: Social Media Marketing
1. Research
Before you do anything you need to take the time to research via your social media channels to source the right influencers to work with.
Linkedin: Look at Pulse articles by industry influencers. Remember that these influencers have a large number of followers and a high level of interaction on their posts. It is also difficult to connect with influencers due to the "enter email" security feature. The simple way around this is to tweet their article and then look at the Twitter handle- see @KathDegg in the example below. You can then strike up a relationship via Twitter.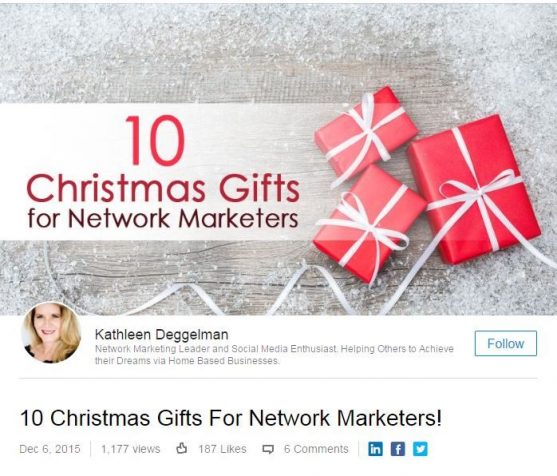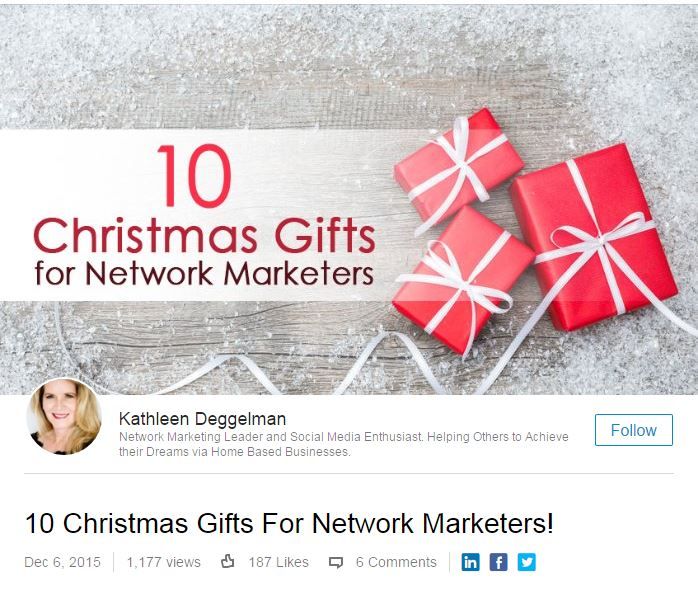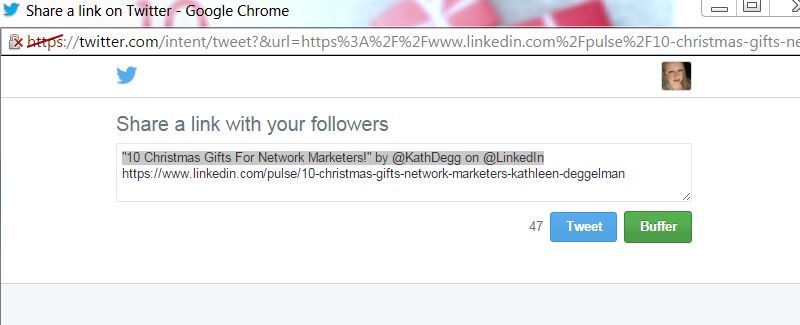 Twitter: There are a number of ways to source influencers on Twitter. Here are my top four methods.
Use Twitter search and niche hashtags to source influencers within your target industry
Use Agorapulse's "Users" feature to determine the influencers who are interested in your work. (This will make it much easier to work together.)
The search results in FollowerWonk provide you with Social Authority. This helps give you an idea of how influential this person is on Twitter.
Use native Twitter analytics to identify your most successful mentions and retweets.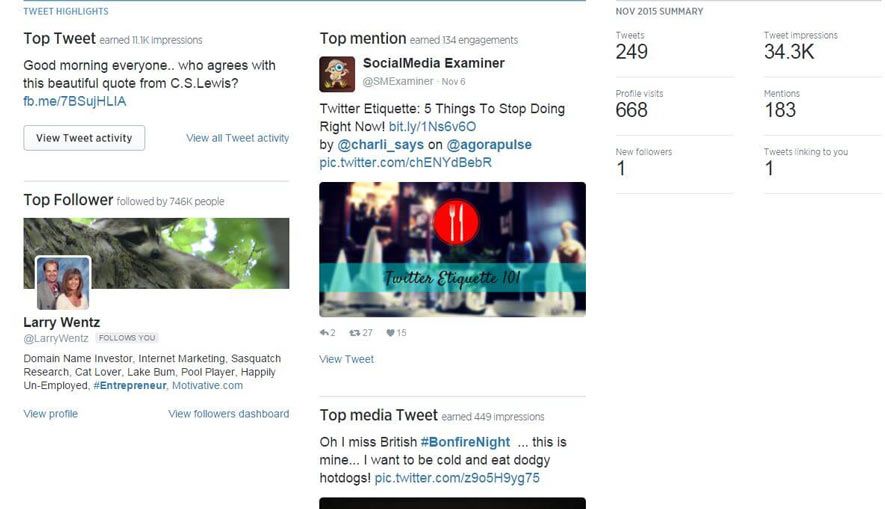 Facebook: Facebook search is not so simple because it relies on your friends and friends of friends. You can filter by type: People, Pages, Groups, Apps, Events, Web Results (powered by Bing), updates from friends or any update made public.
Start by following the larger pages within your niche.
Use the CRM feature in Agorapulse to identify suitable influencers for your Facebook page.
Use the AgoraPulse competitor monitoring tool to see just how much Facebook engagement your competition is getting (see below with a fast food example).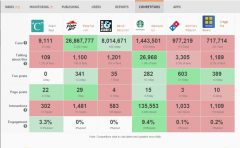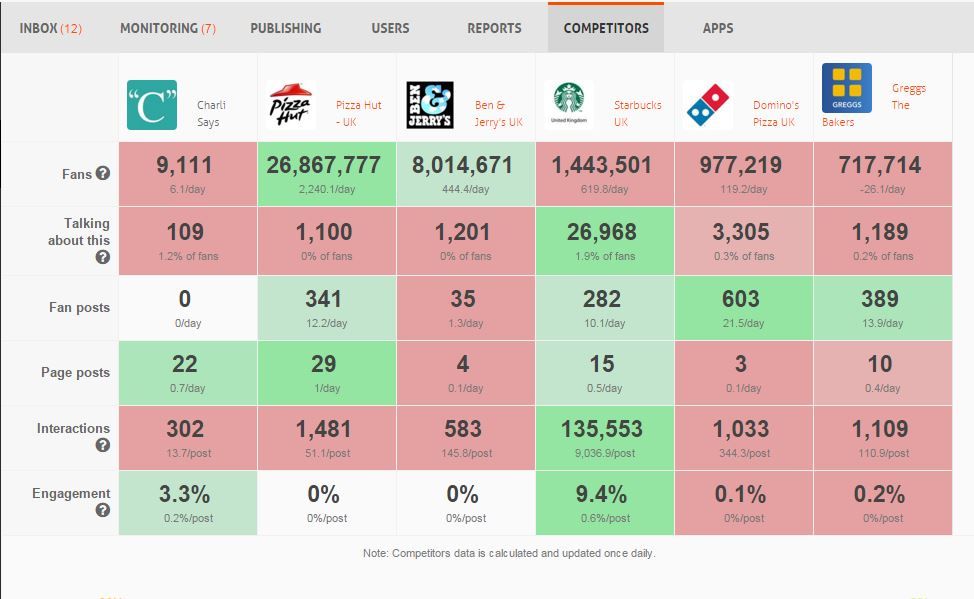 2. Determine Influence
To determine which influencers to use, I adopt the 3R procedure…
Relevance: Does the content they are sharing match your brand and brand message?
Reach: Have they got a large number of followers? For me large is 20,000 plus but it does depend on the size and nature of your brand.
Resonance: Are their blog or social media networks ranking on the SERPS (search engine results pages) and are they getting high numbers of retweets and shares?
Use Klout scoring to determine a social media users influence and therefore worth for your brand. The score is determined by a number of factors including: followers, comments, likes, mentions, retweets, +1s, connections, etc.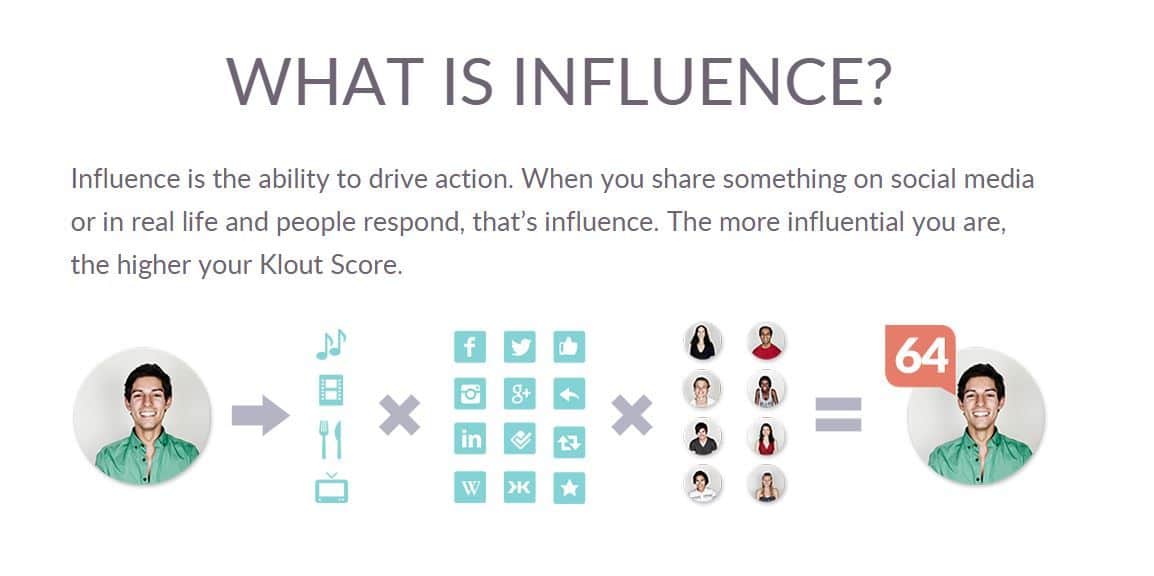 3. Understand Their Work
Before you reach out to an influencer via social media you need to have garnered a good understanding of their work and there is no automated tool to do this. So get ready to do some digging!
Read their articles to understand what drives them and what they are passionate about.
Remember that influencers only support and promote brands and products that align with their values. If your influencer is an ecofriendly vegan and your product is a cheeseburger, it won't be a match!
Pay attention to their existing community. According to Crowdtap research, 44% of influencers decide to work with a brand because the opportunity is relevant to their own audience.
Understand what you want from them. Do you want a retweet? A mention? A blog post? Or perhaps a more permanent collaboration or product endorsement.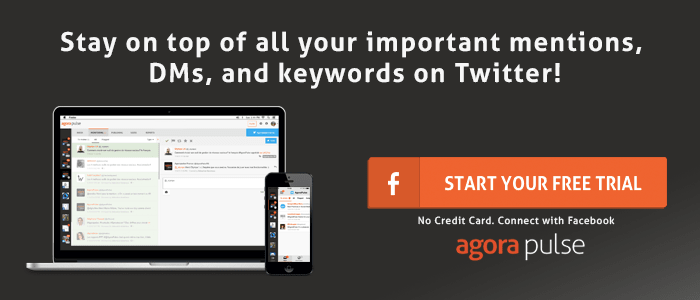 4. Approach Your Influencer
The perfect thing about social media is that all the influencers are within your grasp. You just need to know how to approach them. Here are some tips that work for me.
Start retweeting / sharing their updates.
Ask constructive questions and offer positive feedback.
Credit and hyperlink their work within any relevant blog pieces you write.
Send a personalized private message.
Avoid spam/sales talk.
Properly introduce yourself and be honest about what you are trying to achieve.
Remember, the bigger an influencer is, the more offers he/she will be getting. If you are trying to engage a celebrity for free then your chances are very small unless you are involved in humanitarian or NFP (not for profit) work.
5. Maintain Relationships
You may think the hardest part is over right? You found your influencer and connected with him so that's it. Actually, maintaining the relationship is the hard part! You need to stay on top of your connections or just like gold in a fast moving river it may slip through your fingers!
Create private Twitter lists for your influencers so you can keep an eye on their Tweets and stay connected.
Request notifications on Facebook for influencer pages you are following.
Don't get lazy … make time to read influencer blog posts.
Analyze the relationship. If you are giving 100% and getting nothing back, it's not working.
Take time to thank influencers, wish them a great day and generally interact… this will keep you fresh in their mind.
In what ways to you use social media in your influencer marketing efforts? Let us know in the comments below!