Have you been on Facebook so long that you can't see the forest for the trees regarding your page's success? Let the Facebook Barometer by Agorapulse help you. In an instant, this online tool can tell you what's working—and what's not—on your fan page.
And did I mention Facebook Barometer is free? (It is.)
Simply sign into the Barometer with your Facebook account, and choose the Page you manage that you'd like to analyze.
Compare Your Facebook Page to Similar Fan Pages
The Facebook Barometer will determine how many fans this Page has and will compare it to thousands of other Pages with a similar fan range. From that comparison, you can see how your Page's last 50 posts fare in terms of reach, engagement, and click-throughs. (This data is not publicly available anywhere else.)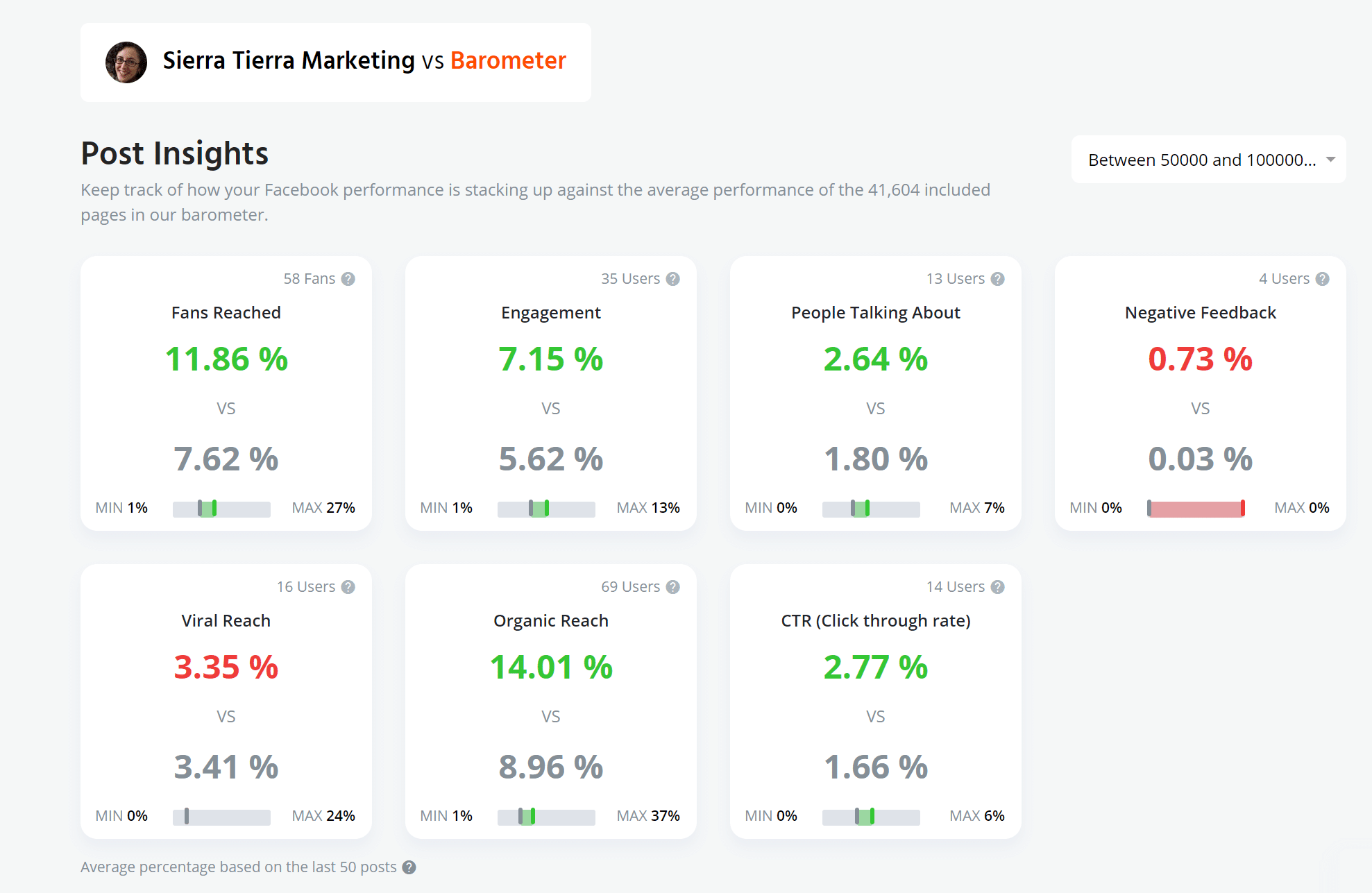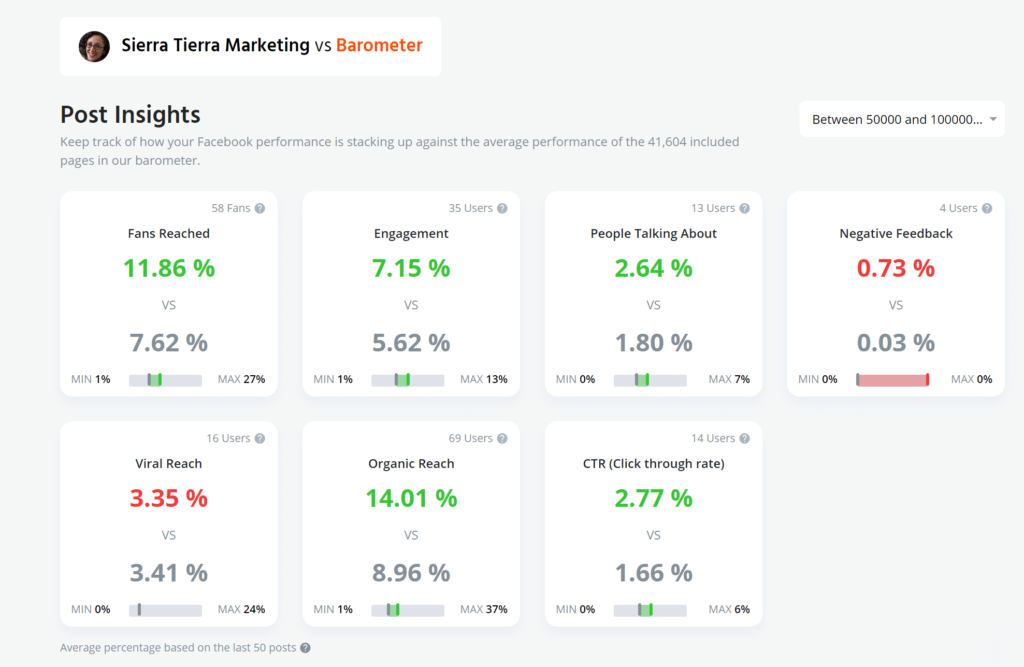 Each metric uses a color scheme—handy if you're not really into numbers.
See the green numbers above? Those indicate areas (Engagement, Organic Reach, and CTR) that are doing exceptionally well. If we had numbers in a lighter green, those, too, would be doing well compared to other pages—just not as well.
And then there are the red numbers. A red number (see "Viral Reach" in the example) indicates where the page is slipping against the competition. An admin or two will have to roll up their sleeves and get to work on improving those areas.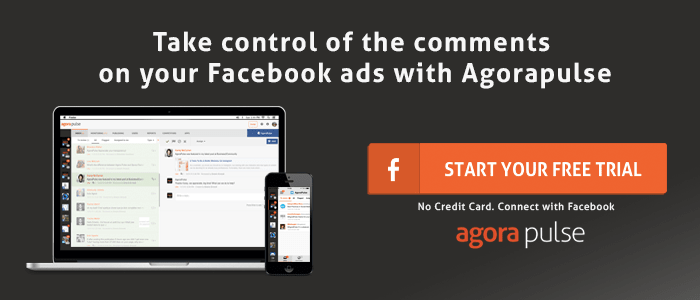 Get Data About Your Organic Reach via the Facebook Barometer
Underneath that grid, you'll see how page has done with organic and viral reach day-by-day over the last 30 days. (If you'd like more of a bird's eye view of your reach, simply select the "Last 30 Days" dropdown menu to see reach over the last 90 or 180 days.)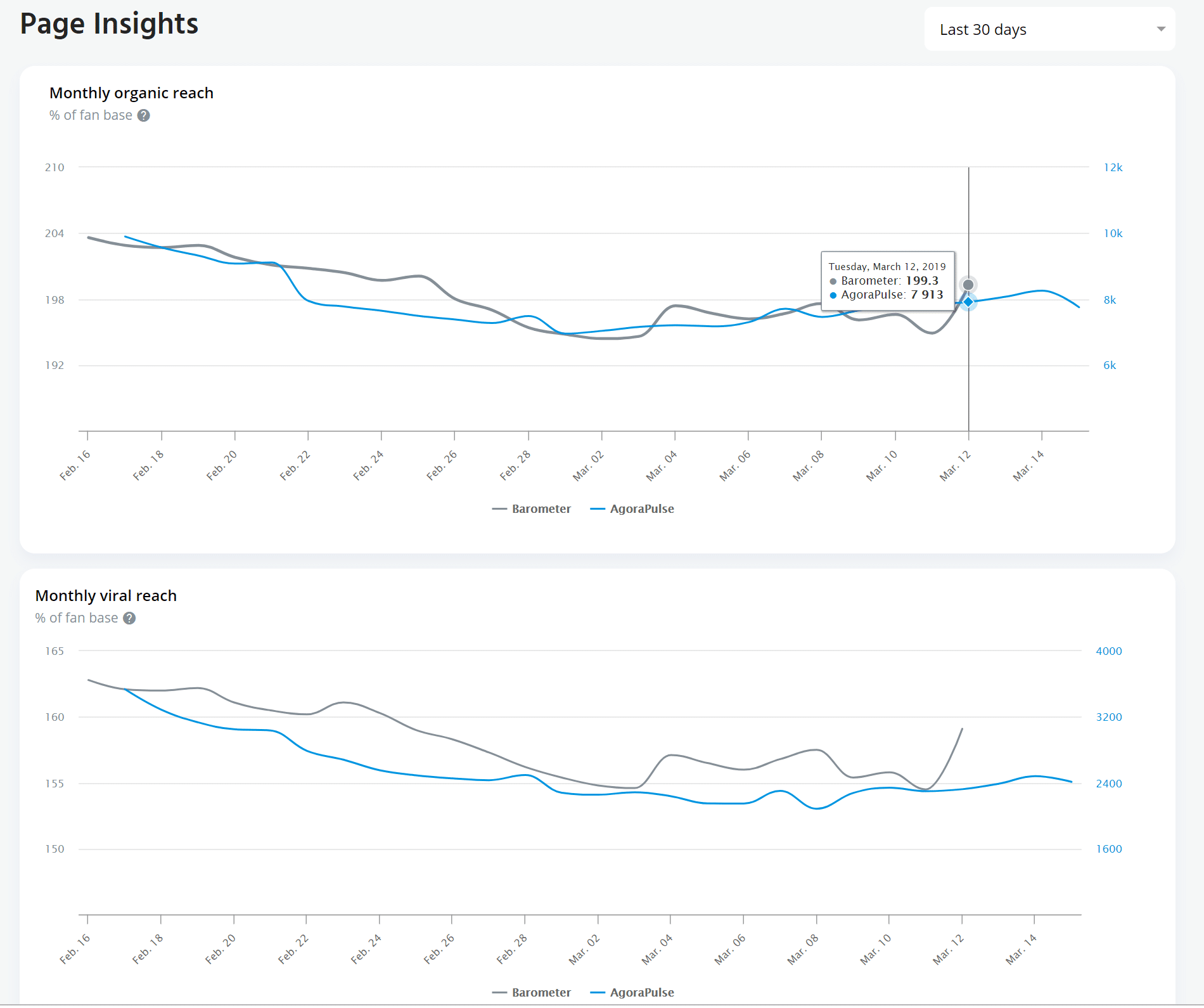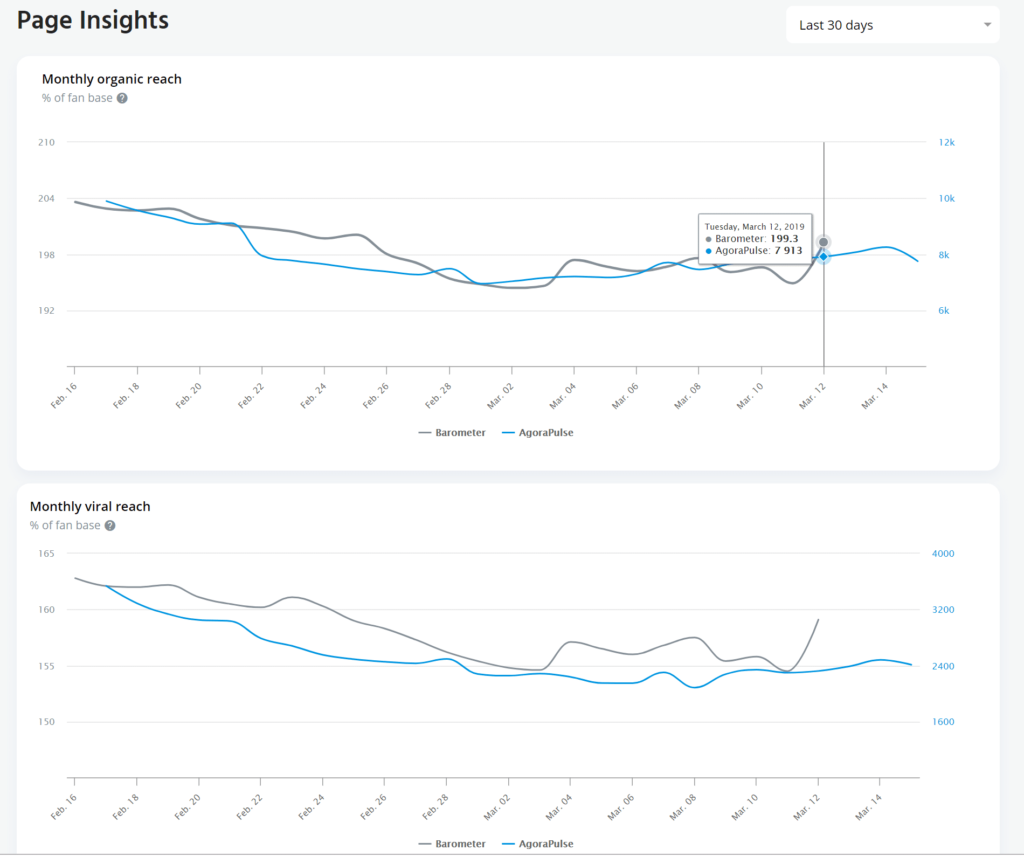 Use Reporting for a Successful Facebook Strategy
If you like the additional Facebook insights you get on the performance of your posts, make Facebook engagement benchmarks from the Facebook Barometer part of your weekly/monthly performance reporting.
By selecting "Email notification" in your settings in the upper-right hand corner, you can receive your Barometer stats on a weekly basis.
Knowing how you perform up against companies on your Facebook competitors list will give you a head start optimizing your Facebook strategy.
Those metrics let you know what is and isn't working for your audience so you can make the necessary changes. Once you begin benchmarking your results, revisit your goals each time you complete your reports for consistent Facebook audience insights.
Want to rinse and repeat this for your other Facebook pages? Simply scroll to the top of the report, click the dropdown menu that has your page on top, and select the "Add a page" option.
* * *
If you're ready to check the health of your fan page, try this free Facebook tool today!
Pin This Post!