Email Login and other Goodies (aka Release Note v7 June 20, 2018)
Ah, adding an email login. It seems so easy to implement — when you're not a tech person. The process to offer this option proved to be unbelievably complex. But it was nothing that our nimble, dedicated development team couldn't handle. Please enjoy the fruits of their labor.
🎁 FEATURES 🎁
Email Login Option
For those who prefer not to use Facebook Login to gain access to everything under the sun, we now offer the option of an email/password login.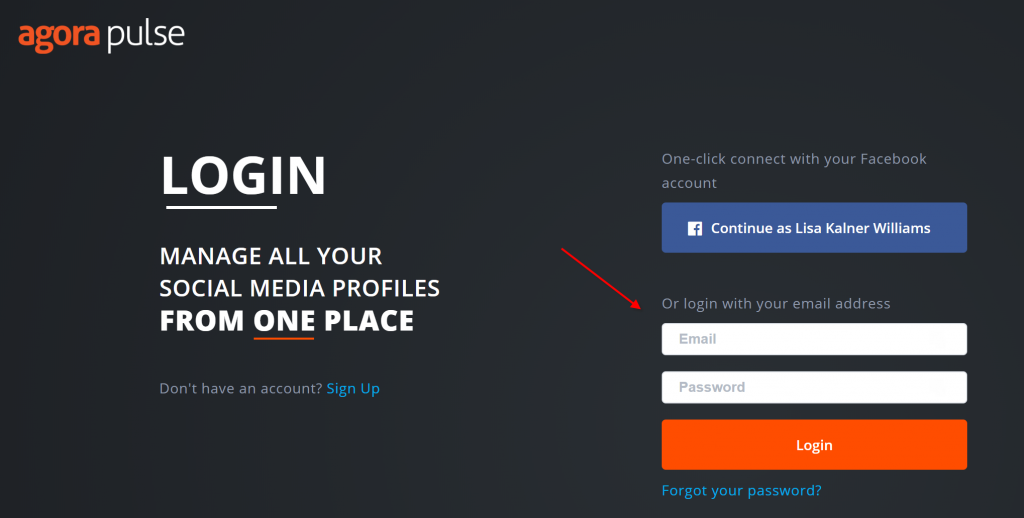 Product Status and News Notifications
In our ongoing effort to keep our customers as up-to-date as possible, we've now enabled two features in the upper right hand corner of your dashboard.
You'll see a pulsing red dot when we have an important product status update to tell you…
… and a blue gift to alert you that a new product release note — like this one here — has been published.
(You might notice a whole bunch of features with that drop down menu. Enjoy.)
Want to subscribe to our product status updates? Click or tap on the "subscribe" button on our status page.
Does this release note make you want to subscribe for future ones? 🙏 Then click or tap the subscribe button on our release notes page.
🐞 BUG FIXES🐞
When an admin tried to set an expiration date to content in an "unlimited times" requeue, the date was not saved. This is now fixed so that admins can set an end date to a recurring queue of content.
Scheduled Instagram posts using direct publishing were receiving an error message. The error has been fixed and posts are going out as scheduled.
If a user wanted to retry and publish content that had previously failed, the "duplicate" button didn't appear. It's there now — feel free to finally share that content with the world.
And while this isn't a bug (or a feature), we want to mention the following: Facebook will no longer provide Insights for Facebook pages with fewer than 100 fans (this limit was previously 30 fans). This means there will be no more reports in Agorapulse for pages with fewer than 100 fans.
🎧THIS VERSION'S PLAYLIST🎧
"Identity" by X-Ray Spex
"Message in a Bottle" by The Police
"Tell Me Something Good" by Rufus and Chaka Khan