Even More UX Improvements for Your SMM Pleasure (v 7.27)
In addition to writing the public Release Notes for you, I also am the person who responds to all the Agorapulse reviews on sites like TrustRadius. Lately, we've gotten tons of great feedback there on our user interface and user experience. (Have a peek to see for yourself.)
We could rest on our laurels and simply nod at these nice reviews. But instead, we're hard at work to make our tool even easier to manage your social profiles. Let me fill you in on what we've been up to.
🎁 FEATURES 🎁
Timezone picker. We mentioned in last week's update that if you use Agorapulse as a worldwide team, the timezone attached to your scheduled and queued posts will not vary — your content will be set to the timezone you all decide is best. The decision for your team to choose the best timezone might take a while, but the process to select one on Agorapulse is now simpler than ever.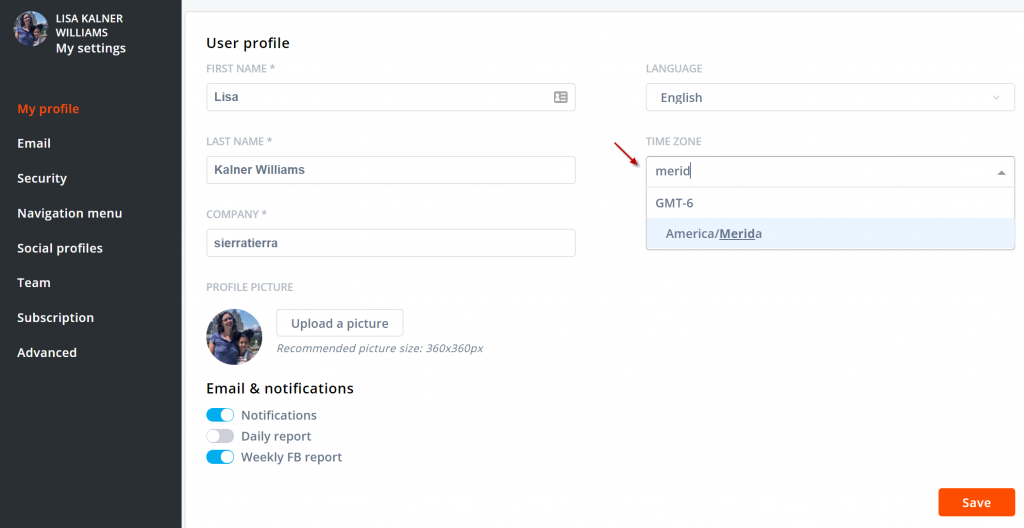 Start typing the city or country and you'll instantly see the options available to you.
Easier access to profile settings. We've made the left navigation panel on your dashboard easier to manage your social profile settings. You can now make profile tweaks in these three locations.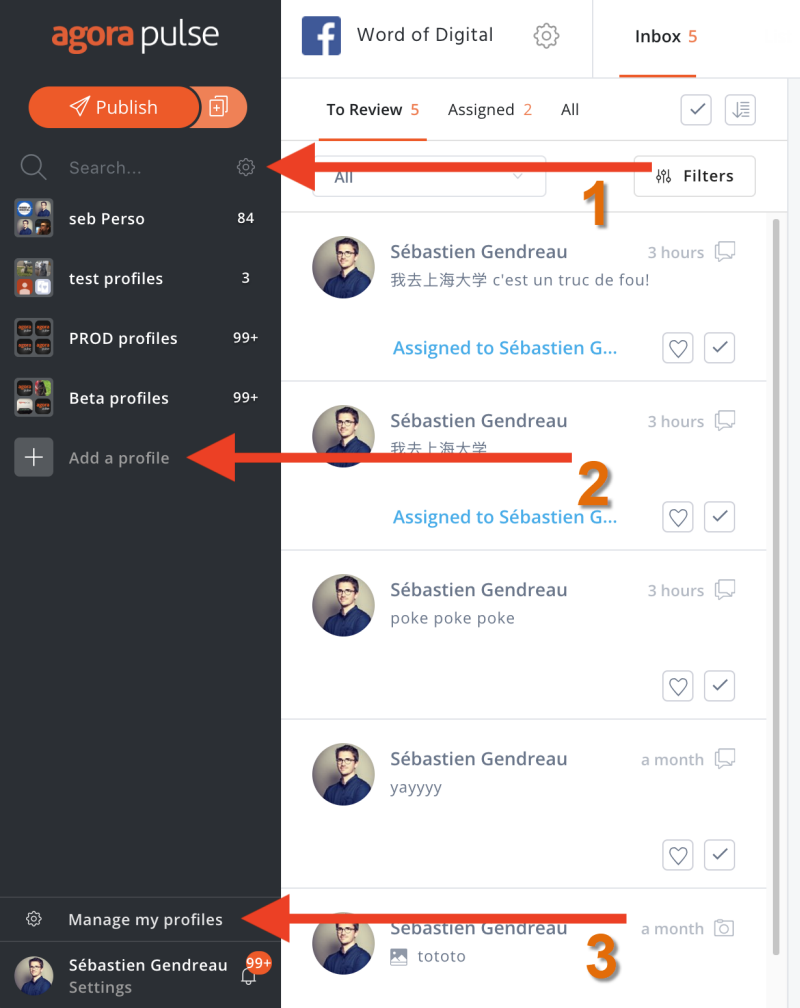 The top settings/gear/cog icon on top of your profiles allows you to rearrange the order of your profiles and create groups (by social network, client, you name it — literally).
Under your bottommost profile, you'll see "Add a profile." If your plan allows for more profiles, go for it! Connect whatever Facebook, Twitter, LinkedIn, Instagram, YouTube, or Google+ profile you'd like to manage.
Above your user pic in the lower left-hand corner of your dashboard, you'll see "Manage my profiles" where you can get a birds-eye view of all the profiles linked to your Agorapulse subscription.
Higher character allotment for Facebook, Instagram, LinkedIn, and Google+. You can now say more on Agorapulse. Post up to 5,000 characters on Facebook, 2,200 on Instagram, 3,000 on LinkedIn, and 5,000 characters on Google+.
Non-Latin support for Inbox Assistant moderation rules. You can now create inbox moderation rules using non-Latin characters. Great for those tracking Chinese, Japanese, Arabic, or other non-ABC words.
Comparative data report enhancement. If your social profile doesn't have data of a prior period to compare to, we don't display 0% as metric. We simply hide that data point to avoid confusion or bummed out faces.
🚦FEATURE NOTE🚦
Facebook no longer allows for audience targeting on posts with multiple photos. We've thus disabled this option.
🐞 BUG FIXES🐞

When targeting your Facebook posts by country, you can start typing a country and we'll automatically pre-select the corresponding country name.

On your Settings > Social Profiles page, you can easily spot (and reactivate) tokens that will soon expire or have expired. LinkedIn profiles/pages and Instagram business profiles need to be renewed regularly per these social networks' APIs.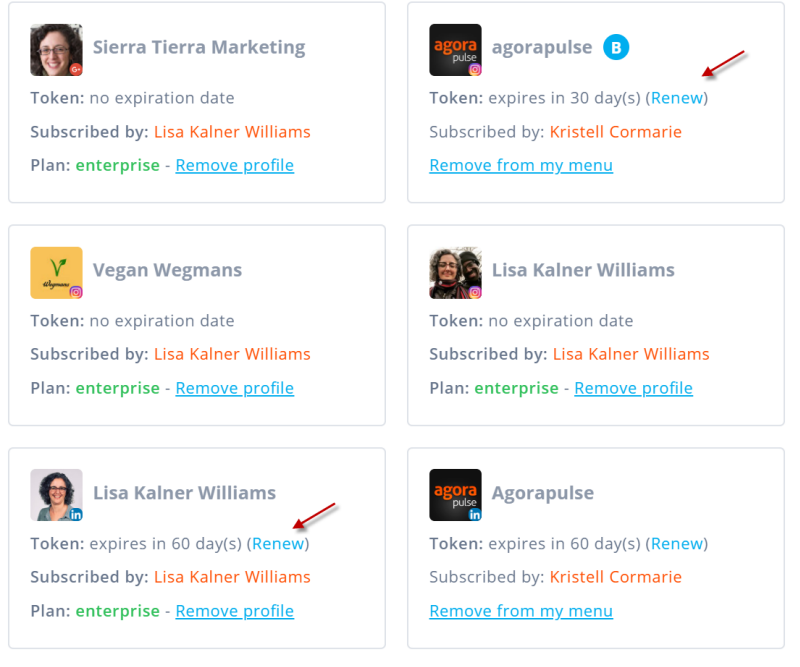 It wasn't possible to publish LinkedIn links using our publisher in the past. It's possible now.
Before, you were not able edit the scheduled date of a past item. You can now.
Ad comments were synchronized with an unusually long delay. That delay is gone with the wind.
There was an issue removing managers from profile settings when a subscription had reached its maximum user count. Now, when a plan has reached its user limits, the "invite" button is disabled and we display a message for the plan's subscriber to upgrade her plan.
Team members weren't removed when a user downgraded her plan. Now, when you downgrade your subscription, the number of team members will be reduced to the profile's limit of your plan. If you downgrade to a small plan, you'll be the lone admin on all your plan's profiles.
🎧THIS VERSION'S PLAYLIST🎧
"Too Much Pressure" by The Selecter

"Back to the Base" by X

"Gigantic" by Pixies

"Turning Japanese" by The Vapors

"Zero" by Smashing Pumpkins