Boost Ecommerce Sales with PulseLink in bio and Instagram Product Tagging
PulseLink in bio is available on Instagram through Agorapulse
Get ready to supercharge your account's bio with clickable links! This will allow you to boost your online traffic and watch your business soar. Integrating the potency of Social Media ROI, you gain the remarkable ability to precisely quantify the business outcomes of each Instagram post!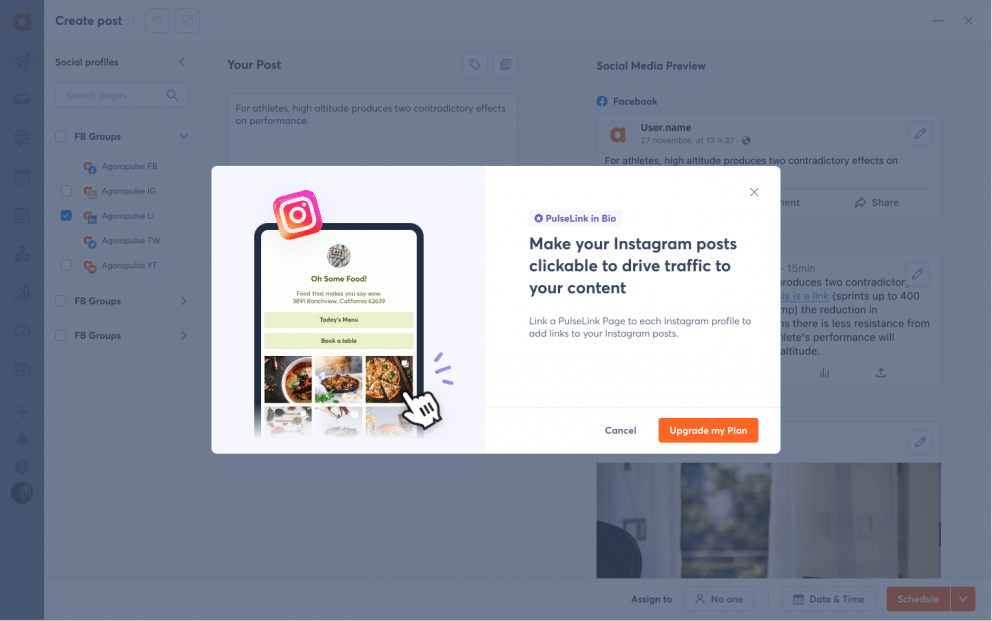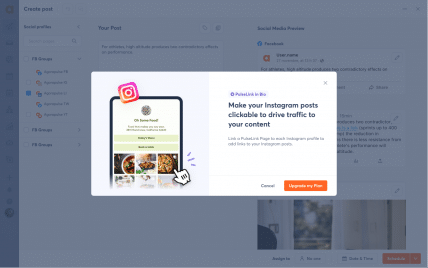 A "Link in bio" page creates a 'mini website' within your social media bio (e.g., Instagram). When users click on this link, they land on a page with multiple links presented as buttons or your Instagram account's grid layout. It offers a convenient way for followers to access specific pages on your website or other online resources.
Create your first PulseLink in bio page with the help of our Help center and learn how to add links to your PulseLink in bio page here.
Introducing Product Tagging through Agorapulse
Gone are the days of creating posts directly on Instagram to tag products. Our new product tagging feature allows seamless product tagging within Agorapulse, saving you time and eliminating the need for constant switching among platforms.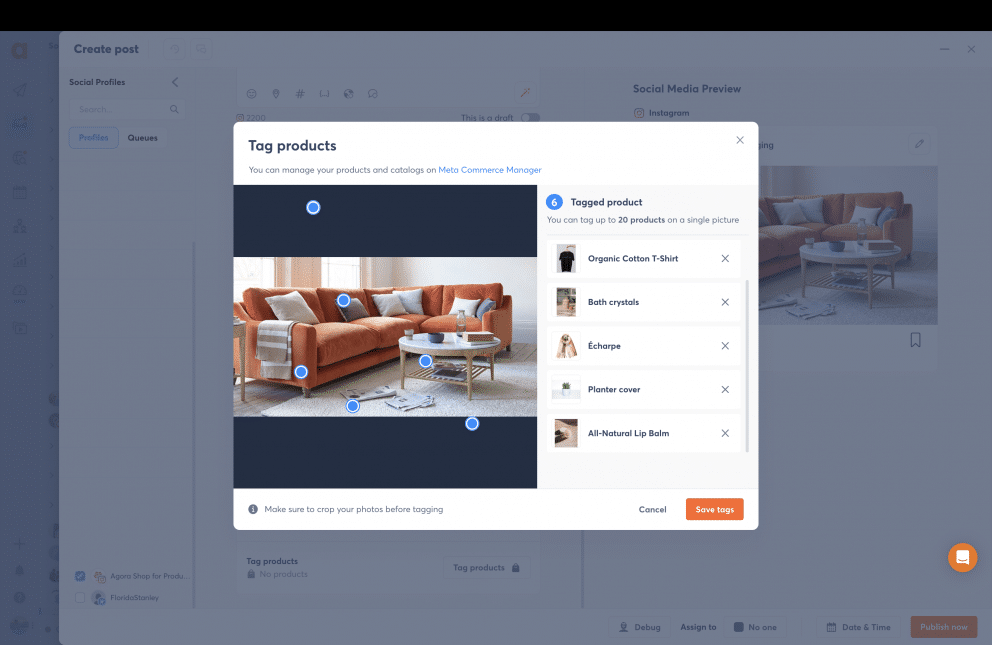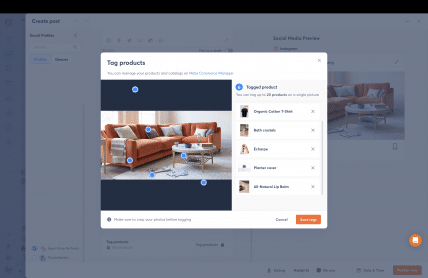 You can tag up to 20 products per post.
To start tagging your products on Agorapulse, you must first set up your Facebook Commerce Manager. With our new feature, you can tag your posts, reels, and carousels.
Find out more about Agorapulse's Social Commerce features here.
To know more about how to tag products, visit our help center
To know more about which pre-requisites you need to use it, visit here
Due to a change in the Instagram API, access to the Product Tagging feature will be limited in some countries unless they have activated 'Instagram check-out' in their Meta Commerce Manager. Only 21 countries will continue to use product tagging without enabling Instagram checkout. To learn how to change your checkout method, click on this link.
Here is the list of these 21 countries: Australia, Brazil, Canada, Denmark, France, Germany, India, Indonesia, Italy, Japan, Mexico, the Netherlands, Norway, South Korea, Spain, Sweden, Switzerland, Taiwan, Thailand, the UK and Ukraine.